Nigeria may not be as classic as Las Vegas, Dubai, Paris, Hawaii, or any other top-ranking beautiful cities in the world, but vacations to Nigeria can be very rewarding.
The country is unique and its definition of fun is also very unique. There are spots and locations in Nigeria that offer a great Nigerian vacation experience.
Taking a Nigerian vacation will also not cost you a fortune. In this article, we will list a host of beautiful and fun places in Nigeria for a vacation or even a romantic getaway.
The beautiful places in Nigeria for a vacation are relatively cheap. Every middle-class individual can afford them.
For instance, the cost of processing your visa to Paris or Dubai is enough to spend a quality time in Obudu cattle ranch and you will still have money to spare. We are not talking about other travel itineraries that will be taken into consideration.
.........................
But you have got to cut your cloth according to your cloth (I hear we don't say size again). Spending time in beautiful places in Nigeria does have it numerous advantages that of course, we are not interested in right now. The most important thing is to know these great places and when you want to have a vacation, you can reach out to one of them
We shall ensure that you know their distinct qualities so that you will be certain of what you are getting yourself into when planning your vacation to Nigeria. But, it is still your duty to look up any resort or place that you want to spend a vacation and make sure it fits into your plan. I'm certain you don't want regrets.
.........................
List Of The Cheap And Beautiful Places In Nigeria For A Nigerian Vacation
1. Yankari Game Reserve
This is about the country's biggest wildlife retreat. You want to have a great vacation in cheap and beautiful places in Nigeria; Yankari has to be in your list of options. It is one of the most fun place in Nigeria.
The game reserve is located in North Eastern part of Nigeria, Bauchi state to be very exact. The reserve has lots of activities that will keep you engrossed and marveled.
Have you ever seen a live elephant? If you have not, you will see lots of them in Yankari on your vacation to Nigeria. You will also be given a guided safari tour and you will have fun exploring the tropical forest.
.........................
The other animals you will find in this reserve include; western hartebeest, roan antelope, olive baboon, Patas monkeys, hippos and many others. More importantly, they live in their natural habitat in this reserve.
Away from exploring the amazing wildlife, you wouldn't want to miss the ecstasy of the Wikki Warm Spring. The feeling is almost orgasmic. For sports lovers, the reserve has both indoor and outdoor sports facilities and there is also great accommodation (Make your hotel reservation with us here).
2. Obudu Cattle Ranch And Resort (Obudu Mountain Resort)
This resort is very popular especially in the southern part of Nigeria. It is arguably the most beautiful vacation and tourist spot in Nigeria. This ranch is situated at the Northeastern part of Cross River state, almost at the border with Cameroon. It is located exactly in Obudu Plateau.
.........................
Do you need a calming ambience, attractive landscape and smiling clouds? Obudu cattle ranch will offer all that and lot more. Don't forget that it is affordable.
In Obudu mountain resort, you will be offered standard accommodation. They include presidential suites, huts, executive rooms, standard rooms, and chalets. You pick the one you want. Visitors are always welcomed every time of the year. However, between October and February is usually the best time to be in Obudu.
Their restaurant and bar offers you standard Nigerian and international drinks and food. There is a park with water slide and wonderful pool; there is golf course, horseback riding and bonfires in the night. It is a wonderful fun place to visit in Nigeria.
.........................
For bookings and more on Obudu Mountain Resort, check out https://obudu-mountain-resort.booked.net/.
3. La Campagne Tropicana
For those in Lagos seeking beautiful places in Nigeria, La Campagne Tropicana is a great place for great experiences. All you need to do is to take a trip to Ibeju Lekki, Lagos state.
The resort will thrill you with natural environments. You get to see freshwater lake, accessible mangrove forest, sandy beach, a nice savannah, and a very warm Atlantic sea. Away from the natural environments, the resort has standard accommodation furnished with great cosmopolitan African decor for your comfort and a series of interesting activities that will make your stay worth it.
It provides 24 hours security so you need not bother about that. Some of the other activities and features of the resort include; spa treatment, interesting cultural displays for guests, the palm wine bar, massage therapy, a well equipped gym with trainers etc. It offers you the chance to go on horse riding, hiking, hunting and lot more.
.........................
See more on La Campagne Tropicana at https://www.lacampagnetropicana.com/.
Holiday Package Companies can package great deals for you to go these vacations. Read more on the top 10 holiday package companies in Nigeria here.
4. Le Meridien Ibom Hotel and Golf Resort
For golf lovers, this is the place for a vacation. It has a world-class 18 hole golf course. You will definitely improve your golfing skills here. The resort is located in Uyo and it has an amazing atmosphere that will give great memories.
This is another very fun place to visit in Nigeria and have an amazing Nigerian Vacation.
Their services are awesome and it gives you and your family a sense of royalty. Additionally, the hotel is into property sales. It has great accommodations that you can buy or rent all over Nigeria. If you need one, visit them at propertypro.ng.
.........................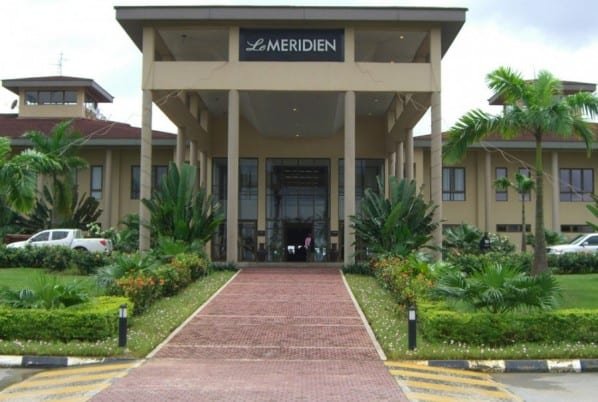 5. Ikogosi Warm Spring Resort
This is a pure wonder and it is some where you should definitely check out if you ever take a vacation to Nigeria. I didn't even know it was possible to have such a wonder. It is one of its kind because there is no duplicate. If you are searching for beautiful places in Nigeria that are affordable, you must take a trip to Ikogosi.
The resort is located in Ekiti state. The wonder talked about is the fact that in Ikogosi warm spring, there is warm spring flowing side by side with a cold spring. That is not all; they both come out of the same rock. That is just wonderful. It is a great center of attraction. Some even say that it has curative powers.
.........................
There is a resort around the spring to give visitors a great time to savor the Nigerian Vacation they are taking. It has 1 executive VIP chalet, 12 western suites, seventy five normal rooms of different sizes and styles, 3 VIP villas and seven support staff quarters.
For more information and booking of Ikogosi Warm Spring Resort, visit them at http://ikogosiresort.net/.
6. Tinapa Business and Leisure Resort
Another fun place to visit in Nigeria when you take a vacation to Nigeria is Tinapa Business and Leisure Resort. They offer of of the best Nigerian vacation experiences.
Imagine the possibility of having a business venture and a vacation at the same time and in the same place. Does it sound appealing? Then think Tinapa. This resort is located by the Calabar River. It comes with both business activities and leisure and entertainment.
.........................
Some of its great features include its game arcade which is a lovely place to give kids a great time, a water park, a fisherman's wharf overlooking their artificial lake, a shopping centre that offers a lot of great products and it gives guests a wonderful lakeside hotel that has about 242 rooms.
More so, there is a casino, a movie production studio, a nice cinema, a mini-amphitheater, a wonderful nightclub, and pub. There are so many things to enjoy in Tinapa.
7. Kajuru Castle
For the people that fantasize about spending some time in the northern part of Nigeria, this castle located in Kaduna is a great and fun place to visit in Nigeria and spend some quality time.
.........................
This castle was built about 30 years ago and it is a luxury Medieval-German style building. It has bedrooms that were modeled after dungeons. I hope that doesn't sound scary? In the building, you will find the medieval theme written all over it and it has a crocodile pit. It is a classic Nigerian vacation spot for families or individuals looking to take a vacation to Nigeria.
In the castle, you will find a guest tower with about 4 rooms and the main building contains a knights' hall and a master bedroom. It also has an outdoor pool. The view is creepily awesome.
If you are a fan of these kind of things, or at least a fan of game of thrones, I wonder whats still keeping you from going there. Cheers.
.........................
8. Owu Water Falls
This is located in the home of the senate President of the federal republic of Nigeria. It is absolutely one of the cheap and beautiful places in Nigeria. The actual location is Owu Isin Local Government Area of Kwara state.
This waterfall drops down 330 feet through a rocky landscape. This in turn forms an ice cold water pool at the bottom. That spot is a scene that refreshes the mind. Around the fall, there are lots of great accommodation that can suit your taste and your pocket.
9. Rojenny Tourist Village
This is a place that suits both local and foreign tourists because it has both local appeal and international appeal to tourists looking to take a vacation in Nigeria. It is great for a family vacation and it is one of the beautiful places in Nigeria for tourists to visit.
.........................
The features include an amusement park, recreational and sporting facilities and a lot more. It is located at the outer edge of Onitsha town. You should visit Rojenny Tourist Village and enjoy an awesome time.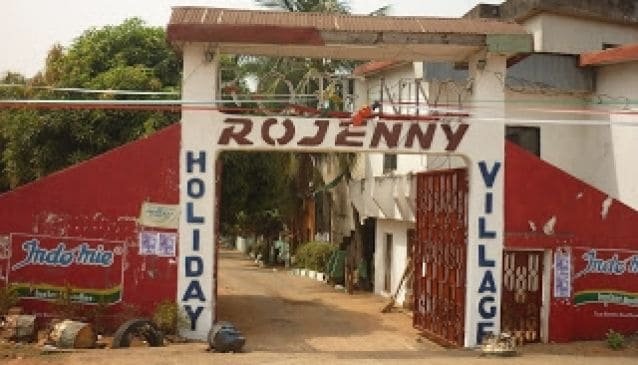 10. Olumo Rock
I have always heard and read about this place since I was a child. It is indeed a place of wonder. The rock is located in Abeokuta, Ogun state. The rock is a huge outcrop of granite rocks that can be said to have prehistoric formation.
Olumo Rock is another wonderful and fun place to visit in Nigeria. If you are taking a vacation to Nigeria, you should visit the city of Abeokuta and visit Olumo Rock for another type of the Nigerian vacation.
.........................
It is about 137m above sea level. More so, it contains lots of caves. If you want a family vacation in a serene environment, Olumo rock should be your pick.
Visit https://olumorock.ng/about-olumo/contact-us/ for more information and booking of Olumo Rock.
11. Jos Wildlife Park
For one, this is an artificial wildlife park. Plateau is a very beautiful place in Nigeria with cold weather. This park is located in a landscape with various species of plant and picnic sites. The park is home to lions, birds, crocodiles, pigmy horses, hippos, pythons, buffalos, and so many others.
More so, there is children's play ground, picnic pine forest, video viewing centre, restaurants, wildlife museum and good accommodations.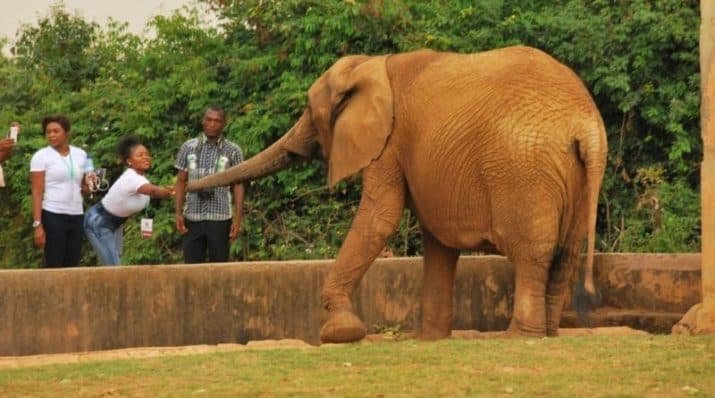 12. Port Harcourt Tourist Beach
For those around the beautiful city of Port Harcourt or those who would want to take a vacation in Rivers State, The Port Harcourt Tourist Beach is one of the most beautiful places in Nigeria to visit. Here is the beautiful thing about it; it is a beautiful water body that stretches side by side with a sandy landscape.
.........................
The beach is perfect for a family vacation and picnic. You will be entertained by live performances of cultural dancers. There is sunbathing, accommodations that you can afford, and great restaurants.
13. Abraka Turf and Country Club
If you need savannah adventure or natural reserves adventure, you should visit the Abraka Turf and Country Club. It is located in Delta state, at the plains of Delta coastline. Families can go for holiday retreats and there are lots of recreational activities to ensure that you are entertained.
In this Turf and country club, there is the emerald green river and it flows rhythmically and slowly and it is a great sight to behold.
Visit http://www.abrakaturf.com/ for more on Abraka Turf and Country Club.
.........................
14. Millennium Park
One of the beautiful places in Nigeria is the millennium park. It is located in Abuja and it is the largest public park in Nigeria. There is a river that runs through the center of the park and great walkways with fountains and lights.
It is been constructed to have an Italian style of garden layout which is devoted to the study of the science of the natural environment. There is the second section that has untouched nature with greenhouses for tropical butterflies and birds and brushwood.
15. Wonderland Amusement Park and Resort
If you are in Abuja and you have not visited Wonderland Amusement Park and Resort, then you are really missing. It is one place Abuja residents should absolutely visit. It is located opposite the National Stadium Abuja.
.........................
This Resort offers you a leisure garden for relaxing, lots of restaurants and shops and games and rides for everybody.
16. Idanre Hills
This Nigerian vacation center is located in Ondo state. It is a wonderful tourist attraction in the state. It is said to be about 800 years old. Now this hill is reached by over 640 steps. Damn, that seems like a great climb. It has about 5 resting points on your way up to the apex.
The locals refer to it as "Oke Idanre" and there are amazing collections of beautiful hills of different sizes and shapes when you enter the town. It has awesome landscape that showcases the best nature has to offer. The environment is a very peaceful. So, if you want to climb some hills, take a trip to Idanre and your wishes will be granted.
.........................
When you are done, you can round off with a swim at the Arun River.
17. Eleko Beach
If you have been to Elegushi Beach, Alpha Beach and Bar Beach, you may not want to visit Eleko Beach if you are looking for somewhere quiet. You see, that is where you will miss the whole point.
This beach is relatively quieter than other beaches in Lagos during the weekends. However, if you want to enjoy the serenity of the beach, you should visit it on weekdays. More importantly, there are private huts at the beach which will give you a feeling of privacy. As a result of that, you can actually visit the beach at any day of your choice.
.........................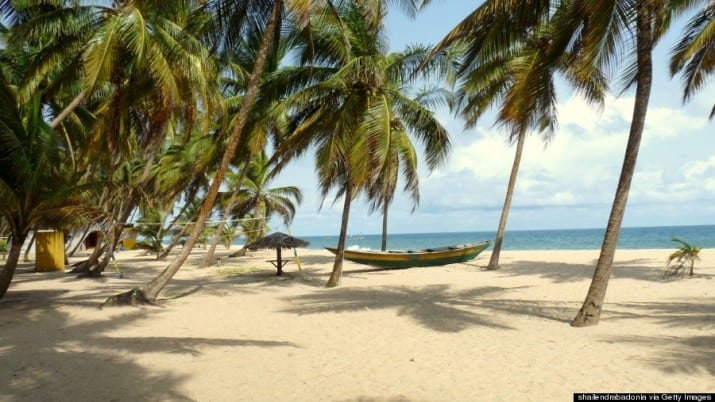 18. Afi Mountain Wildlife Sanctuary
It looks like Cross River State has lots of beautiful places. It is a center for preservation of Chimpanzees, Gorillas, Drill monkeys and other primates that are endangered. You will also find many migratory roosts in Africa.
When you want to have a standard family's day out, you should try out this wildlife sanctuary and you won't regret it a bit. More importantly, you will have to be a lover of wildlife to enjoy the sanctuary.
19. Okomu National park, Edo State
This is a big rain forest located in Edo state. Wildlife can be very fascinating. It is no fluke that NatGeo wild is a widely followed channel. If you want a spot for your family picnic, you can go to Okomu National Park, Edo state.
.........................
In this park, there are over 145 varieties of birds that will entertain you with varying acrobatic displays. More so, you get to see some white-throated monkeys, elephants, and over 30 wildlife species. They have good air-conditioned accommodations. This is one of the most beautiful places in Nigeria.
20. Oguta Lake Holiday Complex
Finally, in our list of cheap and beautiful places in Nigeria, we have the Oguta Lake Holiday Complex. It is located in Oguta, Imo state. This holiday resort offers lots of services that will entertain your family if you take them for a vacation. It has a lot of facilities too.
In Oguta Lake Holiday Resort, there is a golf course of international standard, a recreational park for children, and there are the cruise boat services. You can also enjoy your swimming. Worthy of note is the confluence of Urashi River and Oguta Lake. It is an amazing sight.
.........................
Conclusion
As earlier stated, you don't need to go to great cities in the world to enjoy your vacation. Think of the time constraints and the financial responsibilities and you will understand that it may not be worth it. If you can, please do enjoy the plush cities of this world, but if it would burn a hole in your pocket, then utilize this list of beautiful places in Nigeria for your vacation.
Everyone needs a vacation, even you. Have fun in this country with cheap and beautiful places in Nigeria. Trust me; some of them attract international figures.