Holidays are a time to travel, create memories, and get educated. However, planning a holiday takes a lot of effort. Looking for the destination, booking flights, hotels, and other itineraries are things holiday package companies in Nigeria should rather do for you.
So are you thinking about how and where to spend your next holiday? Perhaps you are confused about what you want and can afford. Gone are the days where we just spend our holidays at home with unimaginable boredom.
We now have companies in the tourism sector which help us to get that dream holiday experience with different packages that suit our needs and finance.
Types of Holiday Packages
A holiday package can be said to be a combination of transport, accommodation and other rental services such as tours, event tickets, meals, excursions, etc. provided by a company. There are two types of holiday package, namely:
Pre-defined Travel Package: This is a default or readymade holiday package made available by the travel agent or company.
Customized or Dynamic Package: This offers you the flexibility to create your dream holiday similar to a private or custom tour.
The advantages of using a holiday package company are enormous.
It saves cost and helps you to plan a working budget ahead of time.
They take away the responsibility and stress of planning for a holiday from the customer to the company.
It is convenient and time-saving.
It creates room for social interaction as you are likely to be paired with other people.
Due to their experience, the qualities of services are bound to be topnotch as they would have built a relationship with some of the best service providers.
You might also love: 25 fun places in Lekki to hangout
List of Holiday Package Companies in Nigeria
We shall now turn our focus to some of the best holiday package company in Nigeria in no particular order:
1. Wakanow
Founded in 2008 by Obinna Ekezie, Wakanow is the leading online holiday package company in Nigeria. It was founded as Nigeria's first online company to bridge the gap and inefficiencies in Nigeria's online travel space.
The company has grown with physical offices in Nigeria, Ghana, the United Kingdom, Kenya, and the United States of America. It was awarded the fifth fastest-growing company in Nigeria in 2013 at the All Nigeria 50 Awards organized by the All World Network and the Tony Elumelu Foundation.
Its focus is mainly on the West and East Africa markets. The company provides its customers with a one-stop online booking for flights, holiday packages, hotels, and other ancillary services.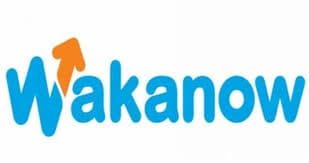 The company has over sixty packages that can be customized to meet your expectations. It boasts of a flexible payment plan nicknamed "pay small small", that allows customers to lockdown on great deals by making only 25% down payment cost and paying the rest in convenient installments.
They also have a "Travel now, pay later" deal which means exactly what it says. You can travel and have fun now and pay later (Of course, terms and conditions apply). These allow customers to get great deals on vacations.
Office and Contacts
The company has over fifty offices in all major cities and airports in Nigeria. If you are skeptical about online transactions or you are more comfortable with the good old method of physical contact. You can check the office nearest to you here.
Head Office: Plot 8, Elegushi Beach Road, Ajamy Oil & Gas Building Ikate Roundabout, Lekki Lagos.
Abuja Office: Transcorp Hilton, No. 1 Aguiyi Ironsi Street, Maitama Abuja.
Phone Number: 0700WAKANOW (070 0925 2669), 070 3009 5727, 081 4388 4820.
Email: [email protected], [email protected]
Twitter: @Wakanowdotcom
Website: https://www.wakanow.com/en-ng/
Related Topic: 20 Ways for Spotting A Fake Travel Agency
2. Aspom Travel Agency:
Aspom Travel Agency is one of the most focused tour and travel packages agencies in Nigeria providing travel, visa and tour related deals to clients on a local and international scale.
Aspom Travels was founded on the 2nd of February, 2012 and has since remained well positioned and equipped to support their clients in their travel deals at guaranteed lowest rates.
Given that there are a lot of fake travel agencies currently in Nigeria, it's safer to you a brand that has stood the test of time and has continued to have positive ratings over time.
Located in Lagos and Abuja, the company has been serving their clients in different capacities including group trips, corporate tours, visa processing, customized packages, hotels and flight deals.
Office and Contact
Head Office: 3rd Floor Brasas'r Place, 69 Admiralty Way, Lekki Phase 1, Lagos
Website: https://www.aspomtravels.com
Instagram: https://instagram.com/aspomtravels
Email: [email protected]
Phone number: +2348172699697, +2348172699865
3. Konga Travel:
Konga travel is a leading Omni-channel holiday package company in Africa based in Lagos, Nigeria. It was incorporated in July 2018 and became IATA Licensed Travel Agent in December 2018. The Zinox Technologies group currently owns it. Konga travel seeks to make your holiday process more seamless and affordable, from flight booking to hotel booking and all other aspects of your journey.
Konga Travel boasts of amazing top holiday vacation experience here that you can't afford to miss. It offers both offline and online bookings to all categories of travelers. The company boasts of a technology backbone, KONGA PAY – a Central Bank of Nigeria-licensed mobile money company and a best in class, digital logistics company KXPRESS.
Its selling point includes a unique and user-friendly website, best price guarantee, and a knack for trust and safety. Konga Travel is certified and accredited to the highest available standard in the Nigerian travel industry.
Offices and Contacts
Head Office: 2 Norman Williams by Keffi, Off Awolowo Road Ikoyi, Lagos.
Phone Number: 080 9460 5555, 070 8063 5700.
Email: [email protected]
Twitter: Kongatravel
Website: https://travel.konga.com/
4. Travel Start:
Travelstart Nigeria was launched in 2012 though its parent company was established in 1999 by Swedish entrepreneur Stephen Ekberg. It's the leading and fastest-growing travel agency in Africa. In late 2019, Travestart acquired Jumia Travel from the Jumia group. This acquisition made Travelstart Africa's largest online travel agency. Its competitiveness lies in its access to over 500 airlines flying to 11,000 destinations worldwide.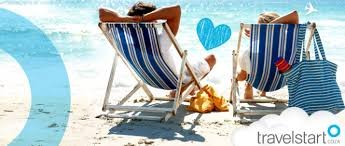 Travelstart is your one-stop online travel shop. With low ticket prices on international and domestic flights from airlines, vehicle hire from top car rental companies, and hotel reservations in every continent of the world, they seem to have something for everyone's budget.
Planning a holiday can be a tough task, especially with so many great destinations to choose from all over the world. Thankfully, Travestart, with its "Travel made easy" mantra, has categorized the most popular types of travel gateways here.
So when next you are looking for your next travel inspiration from safaris, to beaches, or planning your next voyage as an urban explorer or in search of honeymoon heaven. You can have a holiday tailored to you.
Offices and Contacts
Head Office: 52 Allen Avenue, Studio 24 Building, Allen Ikeja, Lagos.
Phone Number: 01 280 0661, 081 3984 2222.
Email: [email protected]
Twitter: @TravelstartNG
Website: https://www.travelstart.com.ng/
5. Fly Boku:
Fly Boku is one of Nigeria's leading travel company with the very best holiday experience. Your go-to agency for flights, hotels, visas, and the coolest tour packages you can ever think of at the most impressive rates. It was launched in 2016 by the travel management agency, Ashton and Dave to cater to the needs of every traveler.
Its tour packages run throughout the year. They are some of the most subscribed in the country due to its diversity, cost, and quality.
Offices and Contacts
Head Office: 7 Saka Tinubu, Victoria Island, Lagos.
Abuja Office: Third Floor, NUSAIBA Tower, Plot 117, Sector Center "A," Mabushi by Ahmadu Bello Way, Abuja.
Phone Number: 0700 FLYBOKU, 070 4498 7103, 070 4620 4682, 070 4498 7106.
Email: [email protected], [email protected]
Twitter: @FlyBoku
Website: https://www.flyboku.com/n/index.php
6. Holiday Nigeria:
Registered in 2014, Holiday Nigeria is owned and managed by Joesef Karim, a seasoned travel business consultant. It is a leading tourism and travel management franchise operating from Nigeria to all West Africa tourist destinations.
If you are looking for that tour-like holiday package, Holiday Nigeria is your go-to plug. An inbound Nigerian franchise, Its focus is on providing bespoke guided tour service, including city tours, culture tourism, adventure tourism, business tourism, eco-tourism, and safari tourism. You can get a quote here.
Office and Contacts
Head Office: Suite B10, Real Tower Center. No. 26 Ekukinam Street, Utako District, Abuja.
Phone Number: 070 4279 3003, 080 3707 1130
Email: [email protected]
Twitter: @HolidayNigeria
Website: https://holidaynigeria.com.ng/
7. Travel Beta:
This is a premium online holiday package company in Nigeria, providing booking to over 300,000 hotels and flights to 900 destinations worldwide. Founded in 2015, the company caters to customers' needs in the area of flights, hotels, airport pickups, vacation packages, and visa services.
Travel Beta aims to make the process of booking flights, hotels, and trip packages easy and quick while fulfilling its mission to "deliver memorable travel experience to all customers without exception."
Also Read Short Guide on Getting Canadian Student Visa with Work Permit
The company is one of the most valuable holiday package company in Nigeria, raising $2 million as seed capital. It's the official travel partner of the Big Brother Naija reality show.
Travel Beta is the brainchild of a group of passionate professionals, and the holiday package offered by it reflects their unique background. To find out on current holiday package deals, check here.
Office and Contacts
Head Office: Transcorp Hilton Abuja, First Floor, Maitama, Abuja.
Lagos Office: Suite 1-223 Road 5, Ikota Shopping Complex, VGC Lekki-Epe Expressway Lagos.
Phone Number: 01 631 1375, 081 8629 0549.
Email: [email protected], [email protected]
Twitter: @Travelbeta
Website: https://www.travelbeta.com/
8. Bespoke Vacations:
A Lagos based travel agency that offers unique vacation packages, cruise holidays, MICE (Meetings, Incentives, Conferences, and Exhibitions) experience of exotic destinations, finest hotels, and the most interesting tours at an unbelievable price. Its mission is to provide Nigerians with the top quality and competitively priced vacation packages, cruise holidays, and MICE packages to create moments to be remembered forever.
Founded by Chike Nwogu, Bespoke Vacations focus is on helping its clients, mostly millennials, on tailoring an all-inclusive vacation package. Its different holiday packages around the world can be accessed here.
Office and Contacts
Head Office: 42B Western Avenue (Opposite Lanre Shittu Motors), Surulere, Lagos, Nigeria.
Phone Number: 01 342 9934, 0700 8222 8466.
Email: [email protected]
Twitter: @bespokevacation
Website: https://www.bespokevacationsng.com/
9. World 'N Traveland:
World 'N Traveland, a travel management company, based in Lagos, was incorporated in 2004 and has since built a reputation of high-quality expertise and service in the travel and leisure industry in Nigeria. It is known for providing clients with affordable holiday packages, car rentals, flights, visa-related issues, etc. It's values – integrity, reliability, and quality service – are imbibed in dynamic, vibrant, and experienced staff located in-house and network of partners worldwide.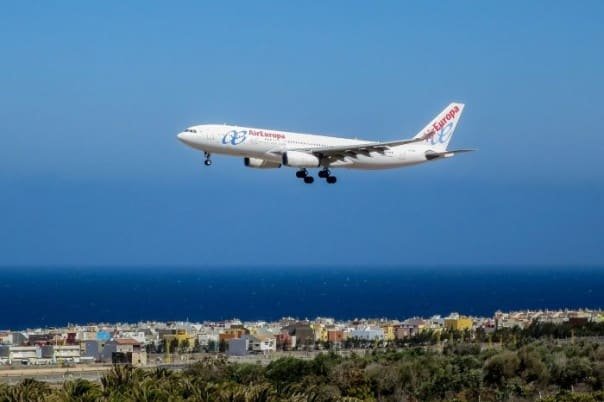 The company has a unique website termed "WONTRA," which allows people to do more than just buying tickets and holidays. This unique website can be utilized to put together a tailor-made holiday with cheap online flights and hotel bookings. Its various holiday packages can be accessed here.
Offices and Contacts
Head Office: 3 Tunde Joda Street, Lekki Phase 1, Lagos.
Phone Number: 01 700 1280, 080 9822 9999.
Email: [email protected]
Twitter: @wontratravels
Website: http://www.wontra.com/, http://www.worldtraveland.com/
Also Read: 13 Top Private Jet Companies For Private Jet Hire in 2020
10. Travel Geniuz:
This holiday package company in Nigeria helps busy professionals, honeymooners, and families plan seamless and cost-effective travel so they can save costs and have fun. Badejo Ibukun founded it. He is an International Air Transport Association (IATA) certified travel and tour personnel.
Some of its mouthwatering holiday vacation packages in Nigeria and other parts of the world can be found here.
Offices and Contacts
Head Office: Plot 18, Omole Phase 1, Suite 24, First Floor, Omole Shopping Mall, Ojodu, Lagos.
Phone Number: 070 3281 5780.
Email: [email protected]
Twitter: @travelgeniuz
Website:
11. Tour Brokers International:
Tour Brokers International (TBI) is your world for choice holidays with a variety of services to your favorite destination. TBI's experience in packaging tours and attention to service quality will provide a large range of travel plans just for you.
No matter where, when, or how you want to spend your holiday, TBI will find a package plan that will make your trip memorable. You can explore their different vacation and holiday packages here.
Offices and Contacts
Head Office: Plot 29A, Victoria Arobieke Street, Opposite Lekki British High School, Off Admiralty Way, Lekki Phase 1.
Abuja Office: Vista Gilt Ventures Limited, 65 Arsenal Street Lokogoma Abuja.
Phone Number: 080 9555 5562, 070 2795 4120.
Email: [email protected]
Twitter: @tourbrokers
Website: http://tourbrokersinternational.com/
Conclusion
All of the above-listed companies have the International Air Transport Association (IATA) certified personnel working with them that help in maintain global best practices in their operations. Most of their activities are being regulated by the Nigeria Tourism Development Corporation (NTDC).
The holiday and travel business in Nigeria is one of the most lucrative and technological driven investments in the country. Even without the financial muscle or experience to join this growing and fledgling industry, you can be a part of the action by partnering with any of the above-listed companies.
Holiday package company in Nigeria has an affiliates program where a travel enthusiast can earn a commission of up to 70% and about N400, 000 monthly. Travel enthusiast, agent, blogger, o just looking for a means to earn some extra income, you can join the various affiliates programs on offer from the companies.