Even though it's been a while since the pandemic, its effects are still being felt all over the world. You may not be able to go wherever you want, but you can still visit beautiful, educational, engaging, and historic places worldwide.
Do you want to see the world, visit museums, and find artworks but need more time? This list is just what you need.
Keep reading to find out how to get into the 20 best virtual museums in the world without leaving your house.
You only need an internet connection to spend your free time between works of art and pieces of history. This is a great way to relax and learn something new every day.
Many museums are now online, so you can visit them from the comfort of your own home. The great thing about these virtual tours is that they let you see galleries that you might never be able to see in person.
.........................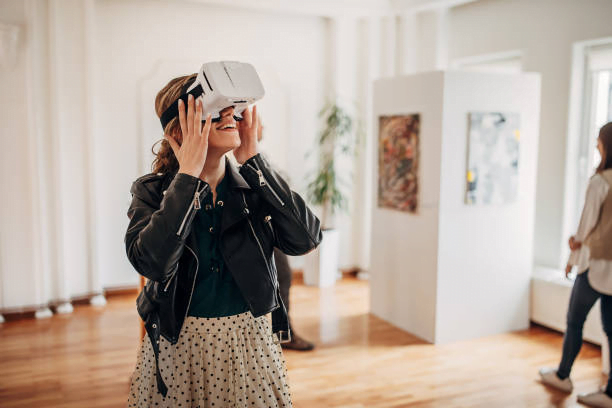 20 Best Virtual Museum You Should Visit Today
These are 20 of the best museums that you can visit virtually.
1. Louvre Museum Paris
This museum lets people see its most important exhibits online for free. For example, some of Michelangelo's works or well-known Egyptian Antiquities are displayed here.
You can also take a 360-degree tour and click on things that catch your eye to learn more about them.
2. Washington's National Gallery of Art
If you want to learn more about Washington's National museum but can't go to Washington, D.C., you can use its virtual tours of galleries and exhibits. You can also watch some videos and listen to audio of past lectures.
Two shows from this famous American art museum are available online through Google. The first is an exhibit about American fashion from 1740 to 1895. It has many drawings of clothes from the colonial and Revolutionary eras.
.........................
The second is a collection of paintings by Johannes Vermeer, a Dutch baroque painter.
3. London's British Museum
One of the most prominent online museums in the world is the British Museum. The website gives you access to a vast collection of more than 8 million objects and how they have been recorded over the years. For example, you could see an ivory panel of a sphinx from Phoenicia.
This famous museum is in the middle of London. Virtual visitors can look around the Great Court, see the ancient Rosetta Stone, and learn about Egyptian mummies. On The Museum of the World, a website by The British Museum and Google Cultural Institute, you can find hundreds of artifacts.
4. Vatican Museums
.........................
The Popes have put together a collection of classical sculptures at the Vatican Museums over the years.
The Vatican Museums have high-resolution 360° photos of more than a dozen attractions, such as the Sistine Chapel and Raphael's Rooms, that can be seen online. The website also has links to archaeological sites, different departments, and an online catalog that can be searched.
5. Guggenheim, Bilbao
This unique building made of steel and titanium stands near the Nervin River. Guggenheim is one of the most exciting museums in the whole world. With the help of a virtual tour, you can see a collection of paintings and sculptures made in Europe and the United States after World War II.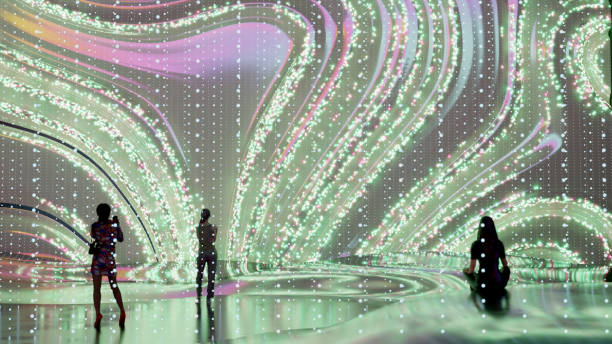 6. Rijks Museum, Amsterdam
.........................
On the website of this museum, there are 80 galleries to look. You can find some of the most beautiful works by Dutch masters like Vermeer, Rembrandt, and others as you look around the Great Hall and elsewhere.
This famous museum has a Google Street View tour, so you can feel like you're walking through its halls.
7. Florence's Uffizi Gallery
Most of the beautiful works of art are shown in high-quality photos. You'll see the work of well-known Italian artists like Cimabue and Botticelli.
The art collection of one of the most well-known families in Florence, the de' Medicis, is kept in this less famous gallery. Giorgio Vasari made the building in 1560 for Cosimo I de' Medici, but anyone from anywhere in the world can walk through its halls.
.........................
8. J Paul Getty Museum, Los Angeles
With its long history of creative treasures, the Getty is one of the most famous art places on the west coast. From Van Gogh's Irises to a clay figure from the stone age, the virtual tour shows works of art that are very beautiful. So, look at the inside gallery to learn everything you need about the show.
9. Kunsthistorisches Museum Wien
The Kunsthistorisches Museum Wien in Austria has a virtual museum with an online collection, artist talks, lectures, podcasts and Spotify series, and high-resolution images of works and galleries.
The museum also has an app that lets people take online tours, including tours just for kids.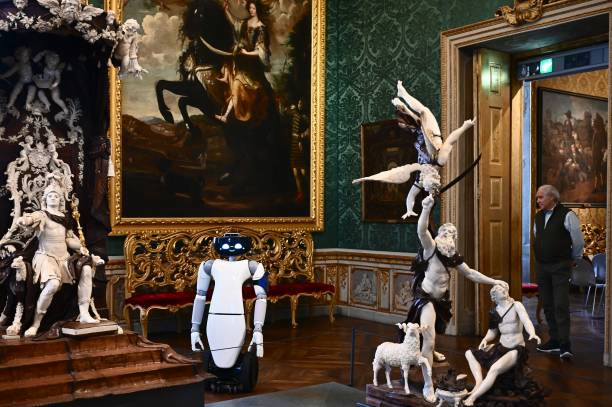 10. The London Natural History Museum
.........................
Using its unique collections and teams of the best scientists in the world, the Natural History Museum has put together some wonderful online exhibits. These exhibits cover a wide range of topics, from the history of paleontology to a look at how ancient Britons lived.
You can also "walk through" the museum using the Google Virtual Tour. You can see Dippy in the great hall, even though he is no longer there.
11. The National Football Museum, Manchester
The England National Football Museum, which moved to a new location in Manchester in 2012, has many displays about football through the years. However, you don't have to go to Manchester for a virtual museum tour.
You can look at their best online exhibitions on your computer or phone. These include a look at the 1966 World Cup and stories about players and fans during World War I.
.........................
12. Van Gogh Museum, Amsterdam
Vincent van Gogh is among the best painters who ever lived. Usually, you would have to go to Amsterdam to see most of his works, but now you don't have to because of this virtual gallery.
On the van Gogh Museum website, you can see all of his paintings and those of his contemporaries in high quality and learn a lot about each.
13. London's Victoria and Albert Museum
The V&A website has a series called "From the Collection" that shows off a wide range of the museum's collections. There are long reads, short reads, photos, and videos about fashion, architecture, opera, and other things.
The V&A has also worked with Google Arts and Culture to create India Textiles: Nature & Making which is a beautiful and immersive online exhibition.
.........................
14. Pergamon Museum, Berlin
This museum is one of the most talked-about places in the world. Even though UNESCO has named this museum a world heritage site, there has been a lot of debate about the objects in the museum, and it is thought that they came from Turkey.
People from all works of life come to the museum to see for themselves what all the fuss is about. Though the pandemic made it impossible few years ago however, you can now go to the museum online.\
15. Musée d'Orsay, Paris
This museum is known for the French art it has on display. You can walk through Musée on your own or with the help of a tour guide.
The museum has works of art from the 1800s to the 1900s. Monet, Cézanne, and Gauguin are just some of the artists whose work is there. It is undoubtedly one of the best virtual museum tours in the world.
.........................
16. Albertina, Vienna
It opened in 1805 and has about 65,000 drawings and 1 million old master prints. It is one of the largest print rooms in the world. What used to be one of the biggest rooms in the world is now one of the world's best virtual museum tours.
In the past few years, Albertina has had a record number of visitors thanks to special shows about Albrecht Dürer, Edvard Munch, and Vincent van Gogh. This is among the best tours of Austria that you can take online.
17. NASA Washington, D.C.
If someone says they're not interested in how NASA works, they're not telling the truth. At some point, we wanted to learn more about NASA.
People all over the world can now see how NASA works daily and see how the U.S. Government works with the National Aeronautics and Space Administration. Google Arts & Culture has set up a lot of virtual tours of NASA that you can use for this purpose.
.........................
18. Dali Theater-Museum Dal (Figueres, Spain)
The Dali Theater Museum is all about the life and work of the surrealist artist Salvador Dal. It has the most extensive and varied collection of works by Dal.
There are paintings by Dal from every decade of his life, as well as sculptures, 3-D collages, mechanical devices, and other strange things from Dal's mind. Visitors can take a 360-degree virtual tour of the museum through the website.
19. Georgia O'Keeffe Museum
The Georgia O'Keeffe museum is all about Georgia O'Keeffe's art and what she did for American Modernism. Many of O'Keeffe's most important works are in the museum's collection.
These include her innovative abstractions, her famous large-format flower, skull, and landscape paintings, and her portraits of buildings, rocks, shells, and trees. At first, the collection had 140 paintings, watercolors, pastels, and sculptures by Georgia O'Keeffe. It now has nearly 1,200 pieces.
.........................
The museum website has creative activities, stories, information about Georgia O'Keeffe's life, and several virtual exhibits that can be seen through Google Arts and Culture.
Read also: Breathtaking way to explore the world virtually
20. Hermitage Museum (Saint Petersburg, Russia)
The Hermitage Museum is the second-largest art museum in the world and the eighth most visited. The Hermitage has more than 60,000 pieces of art on display, such as the "Peacock Clock" by James Cox, the "Madonna Litta" by Leonardo da Vinci, and works by Rembrandt, Michelangelo, and Antonio Canova.
The online tour is very detailed and lets you virtually walk through all six buildings in the main complex, the treasure gallery, and several exhibition projects.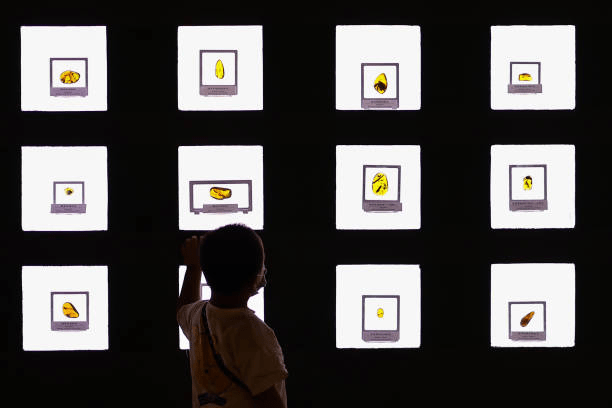 21. Mauritshuis (The Hague, Netherlands)
.........................
Some of the best Dutch paintings from the Golden Age of Art are in the Mauritshuis. The museum has 854 pieces by artists like Jan Steen, Rembrandt van Rijn, and Johannes Vermeer.
Vermeer's "Girl with a Pearl Earring," "View of Delft," and Rembrandt's "The Anatomy Lesson of Dr. Nicolaes Tulp" are all well-known works.
The museum works with Google Arts and Culture to bring some of its best pieces to life so they can be seen online.
22. Museu de Arte de São Paulo, Brazil
The Museu de Arte de São Paulo is Brazil's first modern art museum. The museum is known all over the world for its collection of European art. It is also thought to be the best museum in all of Latin America and the Southern Hemisphere.
.........................
The museum is mostly about Brazilian art, prints, and drawings. Still, it has smaller collections of African and Asian art, antiquities, decorative arts, and other things that add up to more than 8,000 pieces. The art library at MASP is also one of the largest in the country.
23. Broken Relationships Museum (Los Angeles, California and Zagreb, Croatia)
The Museum of Broken Relationships is about love relationships that did not work out. Its displays include personal items left behind by former lovers, along with short descriptions of each one.
Two artists started the museum from Zagreb, film producer Olinka Vitica and sculptor Draen Grubii after they broke up after being together for four years. The virtual tour takes you up close to dozens of the most exciting pieces in the museum.
.........................
24. Boston's Museum of Fine Arts
The Museum of Fine Arts, Boston (MFA) is the largest art museum in the U.S. and the 17th largest art museum worldwide. Only the Metropolitan Museum of Art has more paintings, and more than 1 million people visit it yearly.
Pieces by world-famous artists like Rembrandt, Van Gogh, Gauguin, and Monet are on display, along with sculptures, mummies, ceramics, and other artifacts from ancient civilizations. Sixteen online exhibits can be seen right now.
25. (MoMA) Museum of Modern Art New York City
MoMA is considered one of the world's largest and most influential modern art museums. Its art collection includes architecture, design, drawing, painting, sculpture, photography, prints, illustrated books, artist books, film, and electronic media.
.........................
MoMA has more than 150,000 pieces, such as Andy Warhol's "Campbell's Soup Cans" and Van Gogh's "Starry Night." It also has about 22,000 films and 4 million stills from those films.
You can see 86,000 pieces of art on MoMA's website, and the Sophie Taeber-Arp exhibit has been turned into a virtual display thanks to a partnership with Google Arts and Culture.
Conclusion
You might not be able to fly around the world whenever you want but you can still go to museums by taking a fun, interactive virtual tour online.
You can look at these virtual museums as long as you want, avoid crowds, and enjoy other benefits. Not only that, but having experiences at home is a great way to learn and teach yourself, your children, and your friends.
.........................