Reviewed by Soliu.
Some of the incredible places to visit in Lekki include Elegushi Beach, where you can relax on the sandy shores, the Lekki Conservation Center, and the Arts and Crafts Market to shop for unique souvenirs and local handicrafts, etc.
Lekki is situated on the southeastern edge of Lagos, Nigeria. It is a destination that is as diverse as it is exciting. Over the years, it has become a hub for modern culture, adventure, relaxation, and everything.
If you're looking for incredible places to go in Lekki, Nigeria, you're in for a treat! Some highlights include the Elegushi and Ilashe beaches, the Jazzhole and Nike art galleries, and the Filmhouse IMAX entertainment centre.
If you're a resident looking to explore your local surroundings or a visitor eager to discover the best that Lagos has to offer, Lekki is a starting point that promises not to disappoint.
In this article, I'll give you an insider's look into the incredible places to go in Lekki (a must-visit). This list offers something for every type of traveler or explorer.
...........................
Top Places to Go in Lekki
The list below revolve around diverse places like beaches, waterfronts, art and culture spots, dining experiences, and nature and adventure spots with excellent luxury experiences.
In case you're out of ideas on how to have a nice time in those places, we have included several activities to engage in for a quality experience.
1. Tarkwa Bay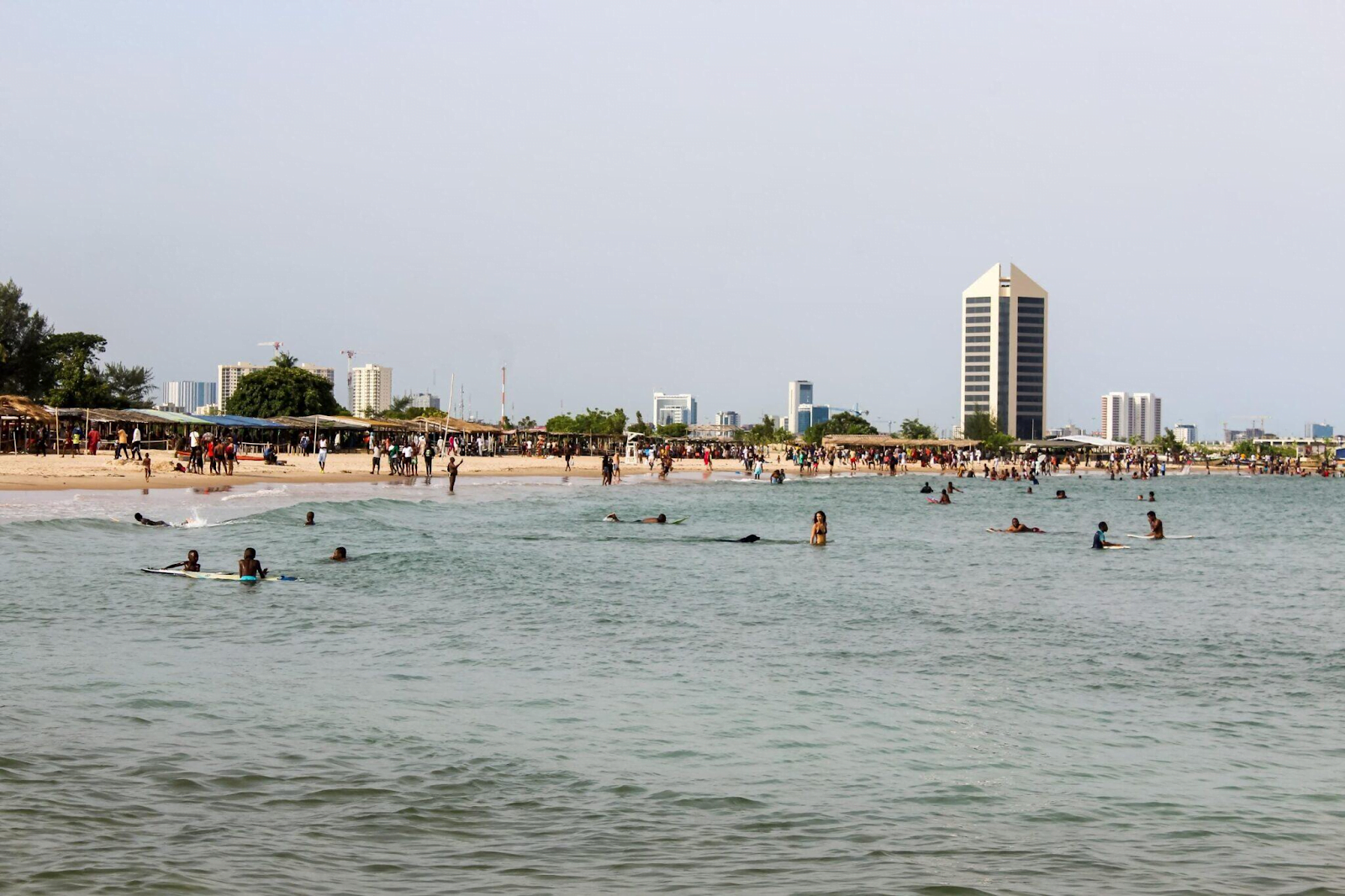 Tarkwa Bay is not your typical beach; it's a sheltered bay accessible only by boat, making it an exclusive escape from the bustling life of Lagos. What makes it even more unique is its man-made origin, yet it offers an almost untouched natural beauty. The peaceful waves and scenic beauty make it a lovable spot for locals and tourists.
At Tarkwa Bay, you're not limited to just lounging on the beach—though that's perfectly acceptable, too! Here are some other activities to engage in:
Water Sports: From jet skiing to surfing, the calm waters make for a great playground.
Picnicking: The serene environment is perfect for a relaxed picnic with family and friends.
Beach Volleyball: The flat, sandy grounds are ideal for a spirited game.
Photography: With stunning landscapes and sunsets, your camera will thank you.
Local Shopping: Several vendors sell local crafts and snacks, offering a taste of Nigerian culture.
2. Lekki Leisure Lake
...........................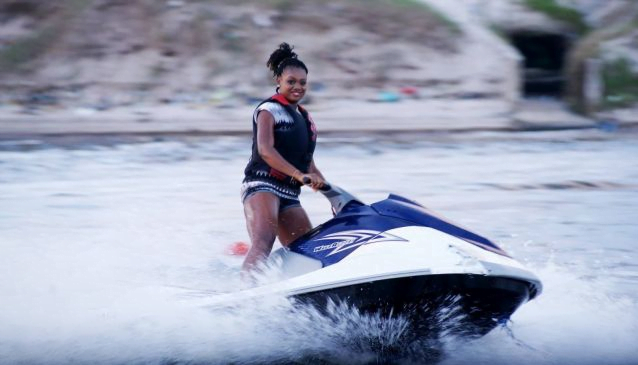 Lekki Leisure Lake is a unique spot in the heart of Lekki. Unlike the natural and serene atmosphere at Tarkwa Bay, Lekki Leisure Lake offers an adrenaline-pumping experience.
It is one of the few places in Lekki where you can indulge in various water sports and adventure activities, making it a perfect spot for thrill-seekers. Set against the backdrop of the Atlantic Ocean, the venue combines natural beauty with modern leisure facilities.
At Lekki Leisure Lake, the focus is on adventure and excitement. Here are some things you can indulge in:
Zip Lining: Fly across the lake and take in panoramic views.
Jet Skiing: Skim across the water on high-speed jet skis.
Paddle Boating: For a slower pace, enjoy paddle boating while soaking in the views.
Quad Biking: Take the rugged terrain around the lake on a quad bike.
Relaxing: Of course, if you want to sit back and relax, there are lounge areas where you can do just that.
3. Nike Art Gallery
Nike Art Gallery is a monumental space dedicated to Nigerian art and culture. It houses over 8,000 pieces of art; it is one of the largest art galleries in West Africa. The gallery is named after Nike Davies-Okundaye, a celebrated Nigerian artist and textile designer, and it serves as a platform for both established artists.
...........................
The four-story building is filled with sculptures, paintings, and traditional crafts, offering a rich, immersive experience akin to walking through a visual encyclopedia of Nigerian culture.
There's more to do at Nike Art Gallery; here are some activities you can engage in:
Guided Tours: To get the most out of your visit, opt for a guided tour that provides insights into the artists and their works.
Art Workshops: Participate in workshops to try your hand at traditional Nigerian art forms like Adire (tie-and-dye).
Café Visit: The gallery also houses a café where you can enjoy traditional Nigerian cuisine surrounded by art.
Shopping: Visit the gift shop to purchase souvenirs and original artwork.
Photography: While flash photography is generally not allowed, you can still capture the magnificence of the gallery for your memories.
4. Lekki Arts and Crafts Market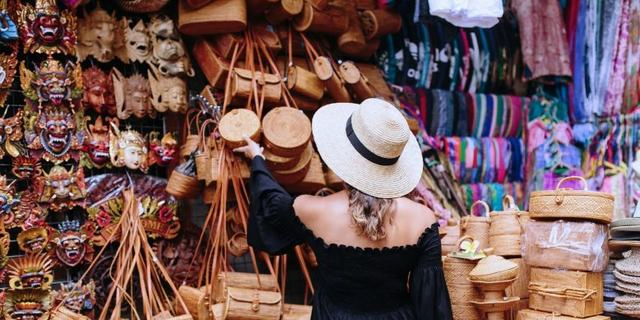 Lekki Arts and Crafts Market is also known as Jakande Market or Oba Elegushi International Market is one of the incredible places to go in Lekki. This market is a treasure trove of Nigerian crafts, artifacts, and souvenirs. Its maze-like alleys are lined with stalls that showcase the rich cultural diversity of Nigeria.
...........................
You'll find intricately woven baskets, colourful beadwork, hand-carved statues, and traditional fabrics; this market offers an authentic Nigerian experience that is both exhilarating and eye-opening.
Visiting the Lekki Arts and Crafts Market is not just about shopping; it's an adventure on its own! Here are some ways to immerse yourself:
Shopping: You'll find many items, from local crafts to African fabrics, to add to your collection.
Haggling: Engage in the local practice of price haggling; it's an experience you will want to experience.
Food Sampling: Try some local snacks and drinks sold by vendors.
Photography: Capture the vibrant atmosphere, but always ask for permission before taking photos of stalls or people.
Meet the Artisans: Take the opportunity to chat with local artists and craftsmen to understand the stories behind their creations.
5. Nkoyo Restaurant
Nkoyo Restaurant is more than just a place to eat; it's a culinary experience that tantalizes all your senses. It is located with a stunning view overlooking the waterfront; the restaurant offers a luxurious and intimate ambiance.
...........................
Nkoyo Restaurant is known for its blend of Nigerian and continental dishes. Nkoyo presents a menu that contains dishes through the diverse flavours of Africa. The restaurant's architecture and interior add to its allure; it features intricate wooden carvings and traditional African art.
Your visit to Nkoyo Restaurant can be multi-faceted. Here's how to make the most of it:
Dine Al Fresco: If the weather permits, opt for a table outside to enjoy the stunning views along with your meal.
Try the Specialties: Remember their signature dishes blend local and international flavours perfectly.
Wine and Dine: Explore their extensive wine list to find the perfect pairing for your meal.
Live Music: Enjoy live music performances that enhance the dining experience on certain evenings.
Capture the Moment: The stunning interiors and breathtaking views offer perfect photo opportunities.
6. Funtopia Water Park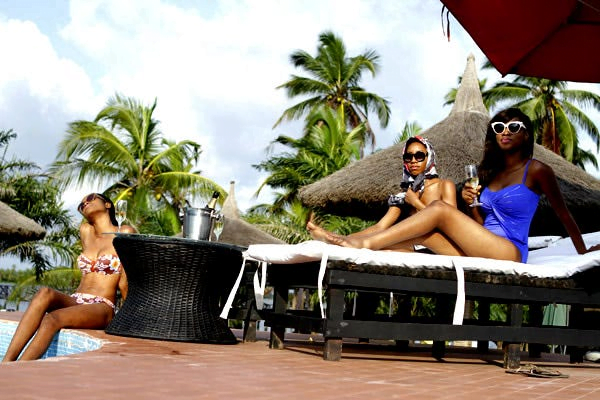 Funtopia Water Park in Lekki is not just another water park; it's an all-encompassing entertainment centre designed for family fun.
It spans a large area; the park offers various water slides, pools, and playgrounds catering to all age groups. What sets Funtopia apart is its commitment to safety alongside fun, ensuring a worry-free experience for parents and a thrilling time for kids.
...........................
Funtopia offers a plethora of activities to keep everyone engaged. Here's what you can do:
Water Slides: Speed down multiple slides for a splashy thrill.
Children's Playground: Keep the little ones entertained in a designated area with age-appropriate games and activities.
Swimming: Whether you're a seasoned swimmer or a beginner, Funtopia's pools offer something for everyone.
Picnic Areas: Pack a lunch and enjoy it in one of the park's dedicated picnic spots.
Indoor Games: There are indoor activities like playing arcade games and table tennis in case you need a break from the sun.
7. The George Hotel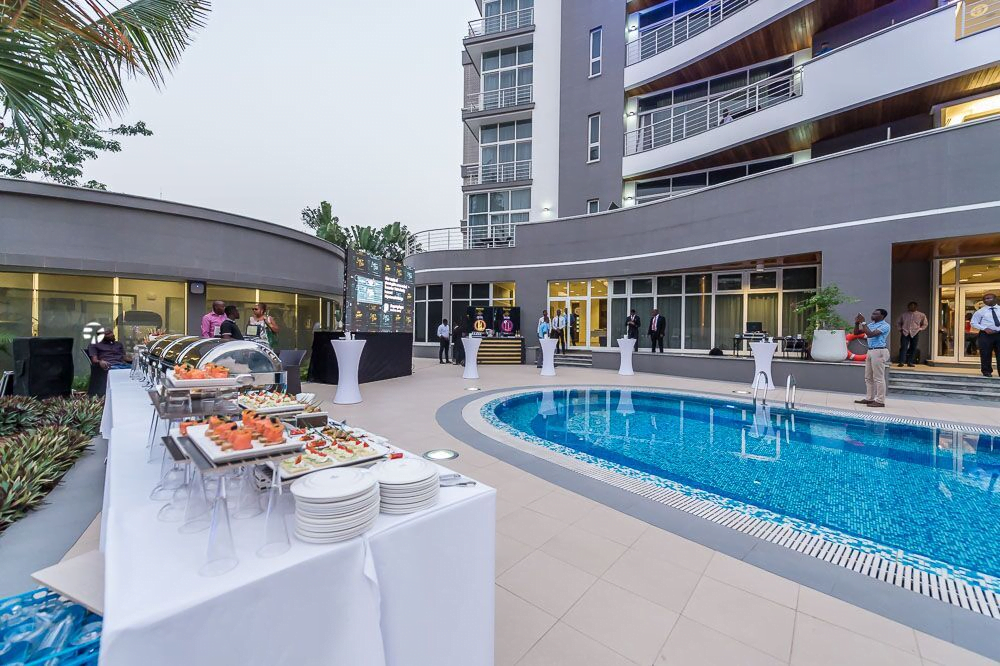 The George Hotel in Lekki is a sanctuary of luxury and comfort. With its elegantly designed interiors, world-class service, and top-notch amenities, this hotel provides an exceptional experience.
The hotel is known for its tranquillity amidst the bustle of Lekki. The George Hotel is more than just a place to sleep; it's an escape into a world of luxury and relaxation.
A stay at The George Hotel is an experience in itself. Here's what guests can look forward to:
...........................
Spa Treatments: Indulge in a range of rejuvenating spa treatments designed to relax your body and mind.
Fine Dining: The hotel houses a gourmet restaurant where you can enjoy a delectable range of local and international cuisine.
Rooftop Lounge: Unwind at the end of the day with panoramic views of Lekki at the rooftop lounge.
Fitness Center: Keep up with your workout routine at the state-of-the-art fitness centre.
Business Facilities: For those on work trips, the hotel offers excellent business amenities like meeting rooms and high-speed Wi-Fi.
8. The Filmhouse IMAX
The Filmhouse IMAX in Lekki is different from your average cinema. It is one of the very nice places to go with your family. It's one of the few IMAX theaters in Nigeria offering an unparalleled movie-watching experience. The theater provides an incredibly immersive cinematic experience with state-of-the-art visual and audio technology.
A trip to the Filmhouse IMAX is more than just watching a movie; here's how to make the most of your visit:
...........................
IMAX Experience: Don't miss the opportunity to watch a film in the IMAX format for crystal-clear visuals and powerful audio.
VIP Seating: Opt for VIP seats for a more luxurious movie-watching experience.
Food and Drinks: The theatre offers an array of snacks and beverages to enjoy during the movie.
Arcade Games: Check out the arcade section for pre- or post-movie fun.
Themed Nights: Keep an eye out for special themed nights or premieres that offer a unique cinema experience.
9. Elegushi Royal Beach
Elegushi Royal Beach stands out as one of Lekki's most popular leisure destinations. This private beach, owned by the Elegushi Royal Family, offers an eclectic mix of fun, relaxation, and cultural experiences.
It is known for its clean, sandy stretches and lively atmosphere. The beach attracts both locals and international tourists.
Your visit to Elegushi Royal Beach can be as laid-back or active as you wish. Here are some recommended activities:
Beach Sports: Engage in various beach sports available, like volleyball or soccer.
Horse Riding: Take a ride along the shoreline.
Food and Drinks: Sample local delicacies from beachside vendors or enjoy a cold drink at one of the many bars.
Live Music and Dance: The beach often hosts live performances, especially on weekends, adding to the festive atmosphere.
Souvenir Shopping: Remember to visit the small shops selling local crafts and souvenirs.
10. Oniru Private Beach
...........................
Oniru Private Beach is another gem in Lekki's shoreline that provides a more serene and intimate environment. Owned by the Oniru Royal Family, this beach is perfect for those who prefer a quieter, more relaxed atmosphere.
The well-maintained beachfront, scenic ocean views, and lush greenery make it popular for romantic getaways and family picnics.
Oniru Private Beach offers a different kind of beach experience. Here's how you can enjoy your time:
Sunbathing: Find a cosy spot and bask in the warm sun while listening to the calming ocean waves.
Picnicking: The beach has several huts and shaded areas ideal for picnics.
Beach Walks: The long, clean stretch of sand is perfect for a romantic or reflective walk by the shore.
Water Sports: For the more adventurous, there are opportunities for jet skiing and other water sports.
Beachside Dining: Enjoy a romantic dinner or a casual meal at one of the beachside restaurants offering fresh seafood and other delicacies.
11. Lekki Phase 1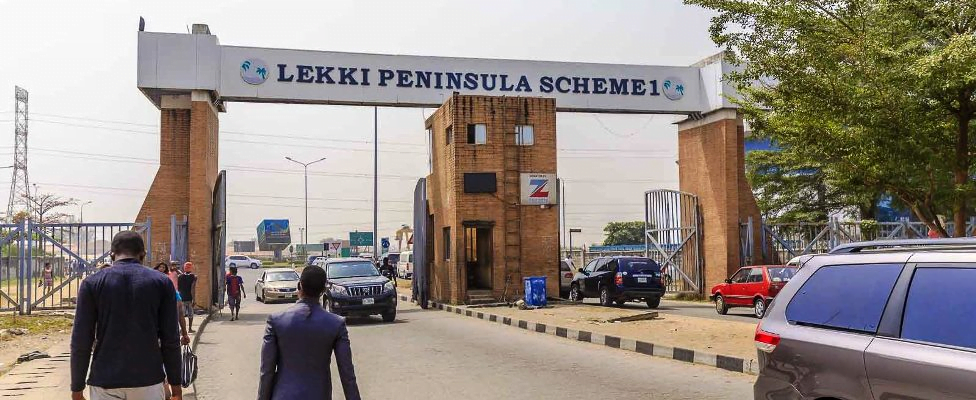 Lekki Phase 1 is more than just a residential area; it's a microcosm of what Lekki has to offer in terms of entertainment, lifestyle, and culture. It is known for its planned layout, upscale apartments, and high concentration of commercial spots; this area represents modern Lagos at its best. From trendy boutiques to art galleries and gourmet restaurants to nightclubs, Lekki Phase 1 is the heartbeat of contemporary life in Lekki.
...........................
The possibilities in Lekki Phase 1 are endless. Here's a list of activities:
Shopping: Stroll along the main streets as boutique stores offer everything from high fashion to unique artefacts.
Café Hopping: Sample some of the finest coffee and pastries at cafes that boast quality and ambience.
Art Galleries: Discover local talent by visiting the various art galleries that frequently host exhibitions.
Nightlife: Experience the vibrant nightlife by heading to one of the many bars or nightclubs.
Health and Wellness: The area also offers numerous gyms and wellness centres for those looking to maintain their fitness routine.
12. Sailor's Lounge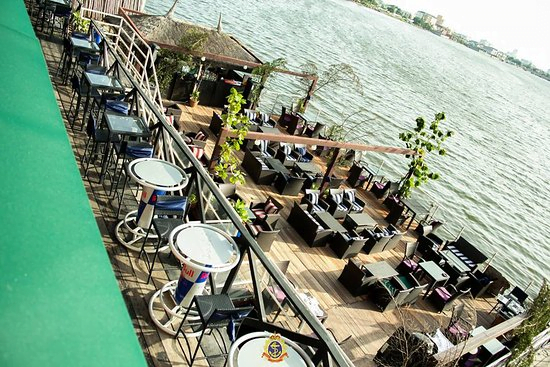 Sailor's Lounge stands out as one of Lekki's most unique dining and entertainment destinations. What sets it apart is its floating bar and Lounge over the lagoon, offering patrons an experience that combines luxury, novelty, and relaxation.
Whether you're there for a romantic evening or a casual hangout with friends, the scenic waterfront views and the nautical-themed decor make it an unforgettable place to unwind.
...........................
At Sailor's Lounge, you're in for more than just a meal. Here's how you can fully enjoy the experience:
Dine Over Water: Opt for seats in the floating section to enjoy your meal right over the lagoon.
Sunset Views: Arrive early enough to catch the stunning sunset over the water.
Seafood Specialties: The Lounge is mainly known for its exquisite seafood dishes.
Cocktails: Take advantage of their signature cocktails, crafted by skilled mixologists.
Live Music: On certain nights, the lounge hosts live music performances that add to the relaxing ambiance.
13. Hard Rock Cafe Lagos
Hard Rock Cafe Lagos brings a slice of the American rock 'n' roll spirit to the heart of Lekki. Situated along the Atlantic Ocean's shore, this café offers more than just a meal; it's a full-on entertainment experience.
With its iconic rock memorabilia, giant screens playing music videos, and a stage for live performances, the Hard Rock Cafe Lagos is a haven for music lovers and foodies alike.
Here's how to make your visit to Hard Rock Cafe Lagos an unforgettable one:
...........................
Dining: Indulge in classic American fare like burgers, steaks, and ribs while enjoying the ocean view.
Live Performances: Check the schedule for live music events and make sure to catch a show.
Rock Shop: Visit the on-site store to pick up some Hard Rock Cafe merchandise as souvenirs.
Cocktails: Sip on signature cocktails that are as vibrant as the cafe's ambience.
Beachside Lounging: Post-meal, you can relax on the outdoor lounge chairs and enjoy the ocean breeze.
14. The Jazzhole
The Jazzhole is a treasure trove for literature, music, and art lovers. This cosy space offers a sanctuary for intellectual and artistic pursuits. With its walls lined with books, vinyl records, and African art, The Jazzhole deepens Nigeria's rich cultural heritage while offering international selections.
The Jazzhole isn't just a place to buy books or records; it's an experience. Here are some ways to enjoy your visit:
Book Browsing: Lose yourself among the shelves stacked with an impressive range of books, from Nigerian classics to contemporary international fiction.
Listening Sessions: Sample some of the best jazz and highlife music through vinyl records or live performances.
Art Exploration: Observe the unique pieces of African art that decorate the venue.
Coffee and Conversations: The venue also includes a café where you can enjoy good coffee, pastries, and stimulating conversations.
Cultural Events: Keep an eye on their calendar for special events like book readings, music sessions, and art exhibitions.
15. Upbeat Recreation Centre
...........................
Upbeat Recreation Centre differs from Lekki's beaches and art galleries. It is designed to be a comprehensive family entertainment centre.
Upbeat takes the idea of fun to new heights with its indoor trampoline park. But that's just the tip of the iceberg; this multifaceted venue also features an outdoor play area, a rooftop football pitch, and a wall-climbing section.
Here's how to get the most out of your visit to Upbeat Recreation Centre:
Trampolining: Experience the thrill of jumping high into the air, executing flips and turns in a safe, padded environment.
Wall Climbing: Take on the climbing wall to test your strength and agility.
Football: Gather a team and enjoy a fun, energetic game on the rooftop pitch.
Fitness Classes: Participate in one of the many fitness classes, including aerobics and dance.
Kids' Zone: If you visit with children, they'll have a blast in the outdoor play area equipped with slides, swings, and more.
16. The Palms Shopping Mall
The Palms Shopping Mall is not just a shopping centre; it's a full-fledged leisure destination. It is one of the best places to go in Lekki because it is one of the largest malls in Lagos; The Palms is a one-stop shop for residents and tourists in Lekki.
...........................
There are numerous retail stores, restaurants, cinemas, and even a children's play area; it offers a comprehensive leisure experience that appeals to people of all ages.
There's something for everyone at The Palms Shopping Mall. Here's how to spend a fulfilling day:
Retail Therapy: Browse through various shops offering everything from fashion to electronics.
Culinary Delights: Sample various cuisines from the food court or opt for a fine dining experience.
Movie Time: Catch the latest blockbusters at the state-of-the-art cinema.
Groceries and Essentials: Get all your essentials from the supermarket conveniently within the mall.
Children's Play Area: If you're with family, the kids can have a great time at the designated play area.
17. Circle Mall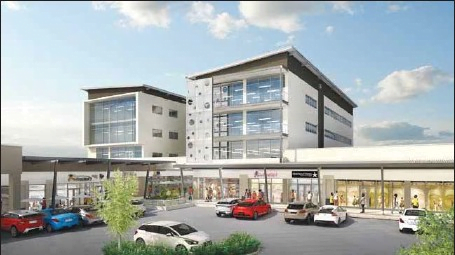 Circle Mall stands out as a modern and convenient shopping destination in Lekki. It is located in Jakande; it offers a balanced mix of local and international brands, making it a shopping haven for those looking for variety.
The mall also hosts events, promotions, and pop-up markets, which add an extra layer of excitement for shoppers and visitors.
...........................
Here's a rundown of activities you can enjoy at Circle Mall:
Brand Shopping: Explore a mix of local and international retail brands for clothing, accessories, and more.
Food Court: Treat yourself to delicious meals at the food court, which offers a variety of local and international options.
Events and Promotions: Keep an eye on the mall's calendar for special events like farmers' markets, holiday promotions, and seasonal sales.
Health and Wellness: The mall also features wellness shops and a fitness centre for those who wish to stay active.
Grocery Shopping: The mall houses a supermarket, making it a convenient spot for grocery shopping.
18. Arcade
An arcade would appeal to those looking for nostalgic or family-friendly entertainment. If you're nostalgic for the video games of yesteryears or just looking for a place to have some light-hearted fun, the Arcade at Lekki Fun Zone is your go-to destination.
This classic arcade features various games, from retro pinball machines to modern virtual reality experiences. The colourful lights and buzz of activity make it a lively spot perfect for kids and adults.
...........................
The Arcade at Lekki Fun Zone offers a myriad of activities to keep you entertained:
Retro Gaming: Indulge in classic arcade games like Pac-Man and Space Invaders.
Virtual Reality: Step into the future with cutting-edge VR games that offer an immersive experience.
Pinball: Enjoy the tactile satisfaction of a good old-fashioned game of pinball.
Prizes and Rewards: Collect tickets from various games and redeem them for prizes at the counter.
Snack Bar: Take a break from gaming to grab some popcorn or a slushie at the on-site snack bar.
Conclusion
You have 18 different places to visit in Lekki for a pleasant time with your family. Lekki is more than just a residential and commercial hub; it's a diverse treasure trove of experiences waiting to be discovered.
This article has highlighted some of the most incredible places in Lekki that cater to a wide range of interests. The beauty of Lekki lies not just in its places but also in its people, culture, and the unique experiences each spot offers.
...........................
We encourage you to step out and explore these diverse attractions. Each visit will give you a new perspective and a greater appreciation for what this incredible locale offers.
Is there somewhere I didn't include? Let me know in the comments box.