Did you know that as far back as 2010, Egypt generated 84.4 billion dollars from tourism alone according to the Central Agency for Public Mobilization and Statistics (CAPMAS)? So if you are looking for nice places in Cairo to enjoy the Spring Sun, keep reading this article.
The ancient city of Egypt is an amazing place to visit, regardless of where you are coming from. Whether you are coming from Abu Dhabi to Cairo or from New York to Cairo does not diminish the experience.
Celebrities such as American actor, producer, and director Steven Seagal, Usher, Sylvester Stallone, Jason Derulo, Alicia Keys and Family, and Melanie Trump to mention but a few have in recent times stormed Cairo for vacations.
...........................
Whether it's your birthday or you just want to go and relax, there are a lot of places where you can hang out and enjoy the beautiful spring weather. You don't even have to spend a lot. Here are the best places to spend the spring with your partner or alone
1. Pyramids of Giza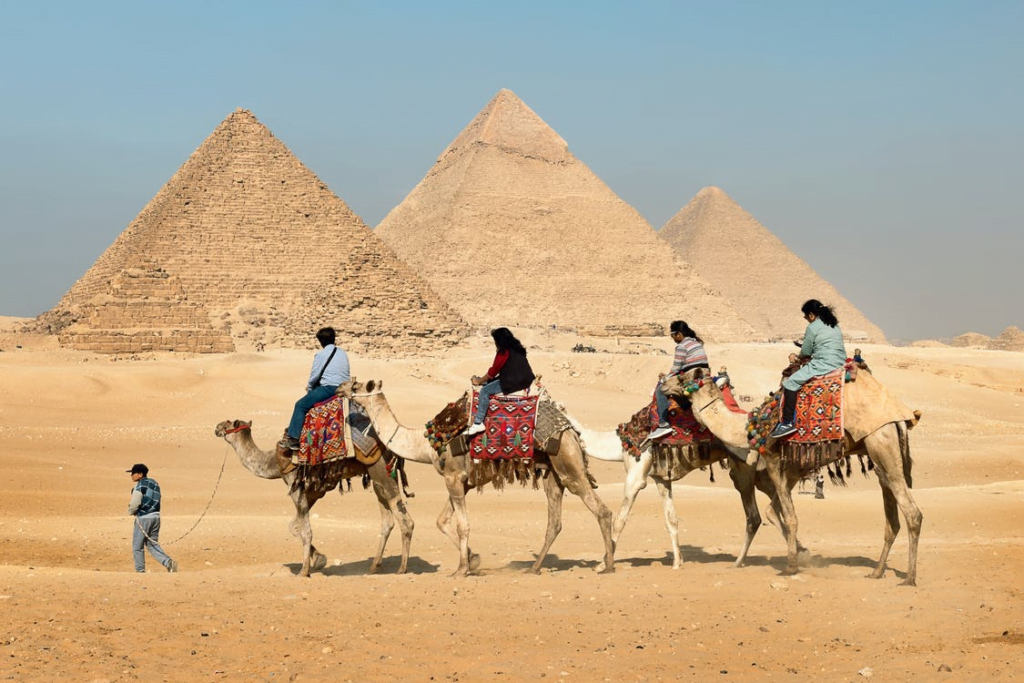 One of the seven wonders of the world can be found inside the city, on the border between the Sahara desert and the Nile valley. Even though you have seen these things on television countless times, seeing them in person will still astound you.
American actor, producer, and director Steven Seagal visited the pyramids with his wife. He described it as one of the best places in Cairo to visit, calling it a "human miracle".
...........................
Probably one of the most famous and significant archaeological sites in the world, the Pyramids represent an important part of ancient Egyptian history and culture, particularly in terms of religion and mythology.
Visitors to this area can see the Great Sphinx, an enormous carved rock statue on a hill close to the Pyramids of Giza. The Sphinx has a lion's body and a human head, with the body of a lion carved from limestone and the head of a human carved from granite.
The Pyramids of Giza were built in the 4th dynasty, over two hundred years before they were made to serve as tombs for Giza.
2. The River Nile
It would be absolutely insane to visit Egypt in the spring without seeing the Longest River in the world. In my personal opinion, the heat of the spring would be the best time to spend time around the Nile.
...........................
From the amazing wildlife, you would see at sunrise to Kayaking to swimming in the River, there is absolutely no shortage of fun activities to engage yourself in.
The Nile is more than 60 miles long and is an important historical landmark. The River branches out from Lake Nasser and flows through the cities of Qena, Luxor, Aswan, and Cairo before arriving at the Mediterranean Sea. Its total length is about 6,650 kilometers (4,130 miles.)
3. Maspero
The gorgeous Nile River is another very nice place in Cairo, whether viewed from the banks or a boat, is always a lovely sight and an excellent location to enjoy the spring sun. The Nile is also one of Cairo's most lively areas, with fishermen pulling fish out of the water, people swimming, and people simply enjoying themselves in this serene setting.
...........................
Among the places in Cairo to visit is Maspero. Maspero is in Downtown Cairo, right on the Nile River. As a result, it is a popular site for both visitors and locals who want to spend their time resting by the lake. There are numerous serviced apartments with views of the Nile, restaurants, and cafés in the vicinity where you may enjoy excellent Egyptian food and beverages with friends or family.
4. Tahrir Square:
Tahrir Square is a central square in Cairo, Egypt. The square has been the location for major protests, including most notably those on 25 January 2011 that mobilized popular resistance against the presidency of Hosni Mubarak and his government.
In January 2013 Tahrir Square was the site of widespread protests against the military coup that toppled president Mohamed Morsi. Some "The New York Times" journalists described it as the nexus of a new era in Egyptian activism.
...........................
During the summer of 2013, Tahrir Square witnessed massive demonstrations protesting President Morsi's seizure of near absolute power. If this is the kind of thing you are into, then this will be an amazing place in Cairo for you to check out.
5. Al-Azhar Mosque/ University
Al-Azhar university was the first university in the world, founded around 970 AD. It is one of the largest mosques in Egypt and is one of the oldest universities in the world.
It is located in Cairo's Islamic district at Manshiyat Naser, which is famous for its beautiful architecture and buildings.
Al-Azhar Mosque has a grand courtyard, which is surrounded by imposing stone buildings. The courtyard is decorated with an ancient fountain, as well as ancient columns and other architectural details.
...........................
The Great Mosque of al-Azhar was built during the Fatimid period (973 – 1171 AD). Inside this mosque, you will find a series of historic rooms that have been used for the last 1,500 years to house different religious ceremonies.
There have been many ceremonies inside this mosque, including prayers and the reading of the Quran.
Al-Azhar Mosque is a great place for visitors who are interested in learning about Islam. It is also a great place for visitors to explore Cairo, as it offers an interesting historical background.
6. Khan el-Khalili shop
Khan el-Khalili is a historical bazaar and one of the major tourist attractions and places in Cairo to see. The name means "the Khan (literally: "the palace") of the Cave", as this covered bazaar used to be a huge caravanserai for traveling merchants and their animals.
...........................
Today, it is one of the main tourist attractions in Egypt taking advantage of its authentic feeling and unique architectural style, which evolved over several centuries. The shops in the Khan el-Khalili sell products from all over Egypt, many of them antiques, as well as souvenirs and handicrafts.
There is something for everyone. From spices to jewelry, from souvenirs to paintings, from musical instruments to fragrances, and even magic tricks! This place is also a good example of how things work in Cairo.
The easiest entry to the Khan el-Khalili area is from Al-Azhar Street, directly across the road from Al-Azhar Mosque. If you are really looking for the top amazing places in Cairo to visit, this is one of them.
...........................
7. Museum of Islamic art.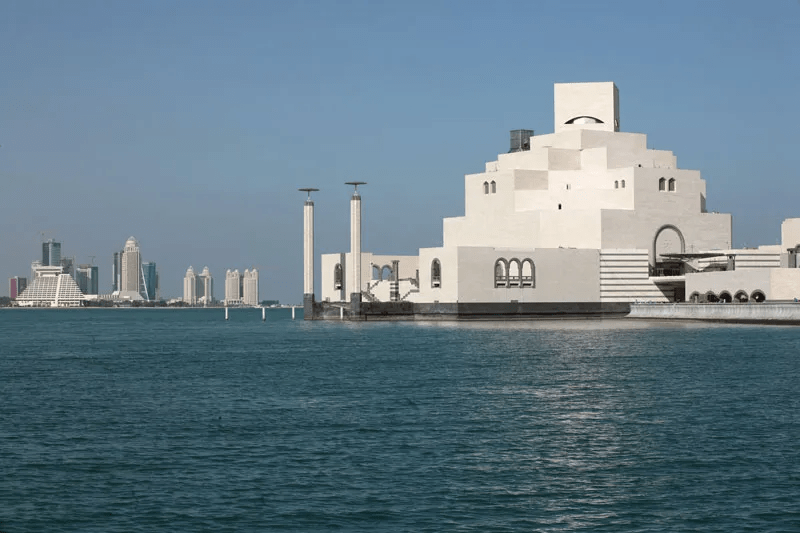 This museum is very important. There are various exhibitions in this museum, including the Cairo Geniza, a collection of books put together when Jews were forced to leave Egypt in the 19th century.
The Cairo Geniza is a collection of Jewish books, many of which are written in languages that today are rarely seen anymore. There are also various types of Islamic art and artifacts in the museum.
There are also items from Islamic Africa and North Africa and the Middle East, which are very important for middle east countries. Apart from these, there are also different exhibitions of Islamic architecture, some of which have recently been restored by the Egyptian government.
...........................
8. Al-Azhar Park
This is considered one of the most beautiful parks in Cairo. Since its construction in 2005, it has been the gathering point for many people in Cairo who want to enjoy a good time.
In this park you can do many things such as walking, jogging, or even taking a romantic ride with your significant other; It has many pathways that are connected to different areas where you may find restaurants and coffee shops.
The park is also considered an important area for meeting with family and friends because it is also a place where many wedding photographers work.
9. Mosque of Muhammed Ali
The Mosque of Muhammed Ali is a historical mosque located in Cairo. This mosque is known as the "Miracle" mosque because it still stands with its original structure intact after more than 50 years of service to the community without any significant repairs or restoration.
...........................
This was due to the efforts of the Tunisian Ambassador and his staff who devoted their time and energy to making this happen during their stay in Egypt in 1983.
Muhammad Ali Mosque is one of the two mosques in the world that contains columns that were hand carved inside out, differently from the Islamic tradition of outside in. The other mosque that follows this tradition is the Ibrahim Pasha Mosque in Medina.
Conclusion on Amazing Places in Cairo to enjoy the Spring Sun
Egypt is a beautiful country with a lot of wonderful places to see, with places in Cairo to see topping the list. Everyone should visit Egypt at least once in their lifetime as it will be one of the best journeys you have ever had.
...........................