There are several jobs in Austria that Nigerians can easily get. Ranked 12th in the world happiness report 2018, Austrian population enjoys a high standard of living. This is as a result of its low unemployment rates and thriving economy. As a Nigeria, you will need to have a work permit in order to work in Austria.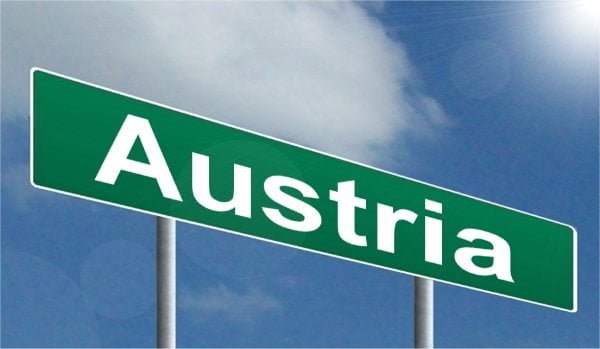 Easy jobs in Austria for Nigerians
Unlike several European countries, the economy of Austria is very strong and stable. The economy is dominated by small and medium sized enterprises (SMEs). Some of the industries that can easily offer you job as a Nigerian include the following:
The chemical and metal industry
Electronics industry
Food industries
Vehicle manufacturing industry, and other machineries
Currently, there is shortage of workers in the following occupations in Austria:
Roofers
Construction joiners
Mechanical engineering
Graduate nurses, and
Power engineering
Summer jobs in Austria
Advertisements
CONTINUE READING BELOW
In case you decide to go for the seasonal works in Austria, there are lots of them. There is a big opportunity for you to get a job in the booming tourist industry, in bars, cafes, restaurants, and clubs. There is also an all year round job opportunity for grape picking as well as Au pair work.
Ad: Thinking of flying anytime soon? Check out our special flight offers or book amazingly cheap flights with AtlanticRide
How you can get a job in Austria
Well, for starters you can start by searching for vacancies using online jobs services like EURES Job Search, Jobnet Austria (in German), and Stepstone Austria. You can also visit migration.gv.at for the full list of Austria's skills shortage areas.
There is the need for you to know that not all employers favour the online job application in Austria. For such employers, you need to forward your job application through conventional mail. It is important that you submit a concise CV with an attacked photograph along with your qualification certificates.
Advertisements
CONTINUE READING BELOW
You should include brief details of any previous relevant work experience. Your CV should have a maximum of two pages with a cover letter attached. When you are invited for an interview, it is very important that you dress formally and make sure you are on time as well. Punctuality is very important to Austrian employees.
The Austrian work experience
As an employee in Austria, you can expect to work up to 8 hours in a day and 40 hours in week. Although, in some industries you may have to work a shorter 38 hours in a week. As a Nigerian employee in Austria, you are entitled to a generous 5 weeks of leave per year that will increase to 6 weeks after your 25 years of service.
The Austrian government also provides 13 annual paid public holidays. You need to know that there is no national statutory minimum wage. All the respective job sectors set their own by collective agreement. Income tax and insurance contributions are remove or deducted from your salary every month.
Advertisements
CONTINUE READING BELOW
You should see www.migration.gov.at for more information on tax and working conditions in Austria.