Whenever you are on vacation or on a longer trip, there is need for you to take shots to capture a better memory. Hence, we'll be discussing the best places to take pictures in Miami today.
A picture they say worth a thousand words as such, this article is an easy guide and it'll lead you to all the best and amazing spots to take the nicest picture in Miami.
To get the best place for a better shot, there's need to check for original art decorations or architecture, photogenic scenery and an instagrammable spots.
Hence, there's a lot of places in Miami where you can actually have a nice shoot on post on Instagram and Facebook that'll generate thousands of likes.
And these places are often for free. They are not studios, and they are absolutely free of charge.
Best places to take pictures in Miami City
Be informed that among the most loved places to take photography in Miami, there are wider range of opportunities.
.........................
You have the luxury to choose between luxury hotels spot, a serene landscape, dreamy pools, the Miami bustling streets (at night), etc.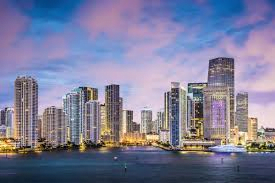 If you are one of those that think there are no better locations or perfect spot to take pictures in the beautiful city of Miami, kindly consider the following:
1. Wynwood Walls
To be honest, Wynwood Walls in Miami is one of the best places to take pictures in Miami City.
If you've ever been to the place, you'll agree with me that it is a staple in the midst of the most instagrammable places in Miami.
If you'll be taken the pictures for your followers to admire them, then consider Wynwood Walls a classic background for Instagram.
2. Miami Art Deco Historic District
Also, the Art Deco Historic District is usually considered as one of the prettiest spots to take beautiful pictures in Miami.
For snazzy snaps, Ocean Drive is the most ideal place to go as it has unique background buildings.
.........................
As a matter of fact, we humbly submit that there is no "bad spot" in Miami Art Deco Historical District.
Anywhere you go you will definitely feel mesmerized judging by the gorgeous and amazing pastel colors as well as the geometric details.
3. Angel Wings Murals
Another classic and magnificent place to take instagrammable shot in Miami is at the Mural with the butterfly wings.
The angel wings as it's popularly called is a super famous mural that is known by home and sundry in Miami and it was created by @odobostudio.
While the beautiful wings have been vandalized and destroyed several times, the creative artist keeps on painting and repainting them again and again.
4. Palm Trees on Ocean Drive
Talking about the best places to take pictures in Miami, the Palm Trees on Ocean Drive gives a beautiful scenery.
For iconic Miami photos, endeavor to go to beaches lined with palm trees thereby framing incredible skyscrapers in the background.
.........................
For such pictures with an iconic background, then Ocean Drive is an ideal shooting spot in the Miami city.
5. Wynwood District
Most people are of the believe that the Wynwood Walls is the best or one of the best places to take pictures in Miami.
While this is nothing but the true, be enlightened that there are beautiful scenes with domestic looking appearance in Wynwood Miami!
In fact, Wynwood is one of the best communities in Miami and double as the center of amazing art and culture.
Although it is designed a bit like the great Miami Design District, but it looks great, laid-back, and much more colorful than the former.
6. Vintage Cars
Do you love classic American cars that you can't even explain? Why not add it to your bucket list then?
The Vintage Cars can be the perfect and most ideal backdrop for your aesthetic Miami Beach pictures.
Since Miami Beach is one of the highly patronized places to "cruise", it is not possible for you not to find one Vintage Car for your picture.
.........................
7. Colony Theater
More so, the front of Colony Theater on Lincoln Road is another popular spot that people love taking pictures in Miami Beach.
This beautiful Art Decoration Theater has been in existence for a while now and it still maintains its exceptional facade.
You can find the Art Deco at the last edge of the pedestrian Lincoln Road. The building and design will say it all.
If you are really looking for a unique place to take instagrammable picture, you can't afford to miss this spots in Miami.
At night, shooting picture at Colony Theater is also great, especially when it's full of good vibes and lights. Early morning shot seems the best though.
8. Bayside MarketPlace
Yeah, taking pictures at the Bayside Marketplace is surreal. The environment is cool with lots of fantastic backgrounds.
The Bayside Marketplace is a popular festival marketplace situated in Downtown Miami. It is placed between the Bayfront Park and the great American Airlines Arena.
.........................
There, there are a lot of tourist attraction centers, and the chance to cruise on a boat tours to take prettier photos of Miami.
9. Lincoln Road Mall
You don't have to expect a grey or standard building on the beach. But the kind of background it gives is unreal.
Lincoln Road Mall is located at the South Beach Miami and it is a pedestrian shopping district for outdoor shoppers.
Interestingly, the Mall mixes the classic South Beach architecture with the unequalled Miami style.
10. Miami Design District
Equally, another incredible place with an amazing background suitable for taking Instagram photos is the Miami Design District.
This Miami Design District is a classic and creative neighborhood that gives a lot of photo vibes. If you've ever been here, you'll know that it is true.
Plus, the innovative design of the District is mix with unequalled world-famous brands, dinning, shopping venues, art, among other things.
11. Murals
You remember us mentioning the Mural Angel Wings before, right? That's correct. The Mural we are talking about here is different to the earlier one.
.........................
That being said, most travelers are of the opinion that the Wynwood is one of the best and most instagrammable spots in Miami.
Theur assertion and believe is as result of the existence of the murals, but the truth is that there's more to that.
Only few people knew that the Miami Design District had a huge collection of unique murals and magnificent public arts.
These arts are designed by renowned artists around the world. And the beautiful thing about this place is that it is fully accessible for free.
12. The Fendi Colonnade
In the same vein, this is a perfect place to take photos for your followers who demanded that you snap pictures while your in Miami for your holiday.
The brightly colored and classic Fendi colonnade is situated in the heart of the great Miami Design District.
In a more simpler term, Fendi is one of the leading Italian brand that makes every shop classy.
As result of our curiosity to discover the incredible Miami Design District store, we found the unmatched Fendi Colonnade.
.........................
13. Fly's Eye Dome
Having a sharp phone camera to take pictures is one thing and finding amazing places to take beautiful pictures in Miami is another.
Hence, the Fly's Eye Dome is one of the ideal places to take pictures in Miami City. When next you visit Miami make sure to check the place out.
Surprisingly, the Fly's Eye Dome was designed and patented by artist Buckminster Fuller in 1965 and still in good shape till today.
14. Museum Garage
Of course, there's no point disputing the obvious fact that the beautiful city of Miami is a one-of-a-kind environment in Florida.
This is because there are no ugly spots for pictures there. Even an ordinary garage can be used to take Instagram picture and it will still look great.
On this note, the Museum Garage is a creative and incredible building that was specifically designed to fit into the great Miami Design District.
For a few reasons, this unmatched garage is one of the best photography locations in Miami today.
.........................
15. Downtown Miami
While looking for smart and cool places in Miami to take beautiful pictures, do not skip the underrated spots in the city.
The center of Miamy City is unique for its amazing skyline over the Biscayne Bay. To be candid, seeing is believing, really!.
16. Brickell – Brickell City Centre
Brickell is another modern neighborhood located in the middle of Downtown Miami. The environment is serene and very perfect for selfies.
When you get there, you will recognize it is having incredible skyscrapers, cool restaurants, an upscale boutique, and many more.
In Brickell Miami, one of the perfect photography spots is the Brickell City Center. The background is unreal.
Conclusion
Miami is one of the beautiful Cities in Florida, USA. It has a lot of beautiful sceneries, circuses, and more that are of tourist attractions.
If you'll be visiting the Florida soon and need the best places to take pictures in Miami, the above mentioned spots are classic for Instagram photos.