Did you know that Port Harcourt is also known as pitakwa? Did you know its name is from Lewis Harcourt who was the colonial secretary then? We all know Port Harcourt, popularly called PH, is famous for Oil refining however did you know it's also known for building boats?
Amidst other things like Fishing and fish -freezing? But we aren't going to talk about that today because this article is dedicated to talking about fun places to hangout in Port Harcourt.
All things considered; Port Harcourt is one of the dominant industrial cities in Nigeria. While being a major city has certain disadvantages, one crucial advantage is the abundance of fun and exciting places to hang out and relax with friends and family.
.........................
Let's look at some of these, shall we?
Related: 25 Fun places in Lekki to hangouts that you've not heard of
Fun places to hangout in Port Harcourt
1. Port Harcourt zoo
I love animals so this will be my first choice of exciting places to catch fun. The Port Harcourt zoo is a cool place to visit alone or with friends and this makes it one of the most fun places to hangout in Port Harcourt. It's usually liveliest on weekends. However, one can visit any day of the week.
Watching majestic animals and relaxing in nature is always thrilling! As a bonus however if you visit on weekend, you might be lucky enough to catch them at feeding time and watch a Lion eat its meal. Additionally, there are great places where children can play and gave fun. Furthermore, horse riding while taking pictures is also enjoyable. The zoo's Location is in Obio-Akpor Rivers state.
.........................
2. Bonny Island
While Bonny Island is not technically in Port Harcourt, however, it is one of the most fun places to hang out in Port Harcourt, so if you visit Port Harcourt, you should definitely seize the opportunity to visit this majestic island as it isn't very far from Port Harcourt and is accessible by ferries.
Considering that the boat ride itself is a fun activity it is definitely worth the journey. Bonny island boasts beautiful beaches to keep you enthralled by nature.
3. Port Harcourt Mall
If you are up for a stroll, shopping, window shopping, or sightseeing, then Port Harcourt Mall will not disappoint you. At the present time, it is of the grandest malls in Port Harcourt. As an additional source of recreation and entertainment, during public holidays, they usually host Funfairs which are exciting activities.
.........................
With over 50 brands, undoubtedly, you can find products and items to take home. Port Harcourt mall is situated at Azikiwe road, it's a place with captivating sights you will surely enjoy.
4. Port Harcourt Golf Club.
For those who have an interest in golfing, the Port Harcourt Golf Club is a place to visit. It has a rich history, established way before Nigerians' independence. This impressive 5968 yards Golf course has been the host of not only local tournaments but national tournaments as well. It is always accessible to the public so you have a good practice or actually play a round or two over there.
Nevertheless, if you are not interested in Golf, you could still visit the Port Harcourt Golf Club as there are other places within the club to hangout. These include a hall where you can play table tennis and even a swimming pool.
.........................
5. Isaac Boro Garden Park
The Isaac Boro garden park is a great place to hangout in Port Harcourt to have fun, unwind and enjoy nature at its finest. This is a very decent and refreshing place for a picnic alone or with friends. An equally important observation is that this park is a great place to take beautiful photos.
Surrounded by the calm serenity of nature, with great trees to provide shade, this is probably the coolest hangout in the city. However, remember to go along with your picnic mat, good camera, and great friends. Or if you prefer to go alone, don't forget the selfie stick!
Related: 15 Mind Blowing Fun Places to Hang out in Abuja
6. Tourist Beach
.........................
In Port Harcourt, around Kolabi creek, you will find one of the dreamiest places to hangout. For beach lovers, Port Harcourt tourist beach is a really nice place to be. There are a variety of invigorating and relaxing activities one can do at the beach.
For instance, horseback riding, swimming, playing beach ball or volleyball, relaxing on the white sand watching a beautiful sunset, indulging in freshly made palm wine, watching races with boats, or even going for a boat ride. Undeniably, the Tourist beach provides all-day entertainment that leaves you feeling refreshed.
7. Rivers State Museum
Interested in history and culture? then the Rivers state museum is one of the most fun places to hangout in Port Harcourt. It is located in the state secretariat and displays exhibits of cultural artifacts that show the rich heritage of the Niger Delta.
.........................
With a rich display of various antiques such as cowries, currencies, bronze, and much more, you will leave there with a sense of our opulent heritage as Nigerians and on a broader scale, as Africans. Located in old GRA, this is definitely a place to explore while in Port Harcourt.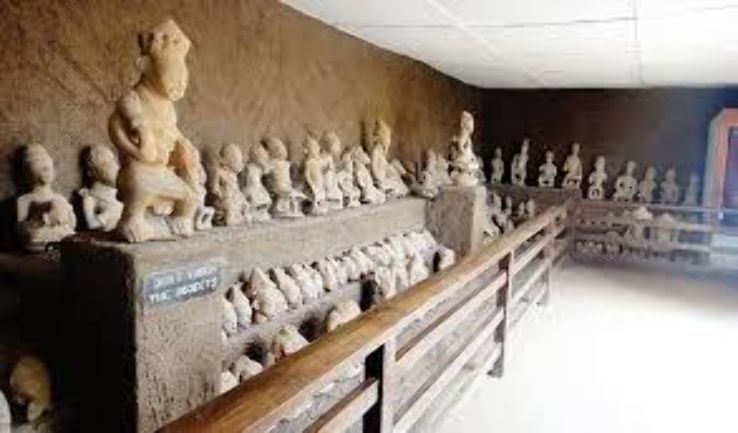 8. Pleasure Park.
The Pleasure Park is one of the most entertaining and fun places to hang out in Port Harcourt. It comes with a complete package of fun activities for both adults and children alike. This park situated along the major road is packed full with delightful activities.
Whether you are seeking adventure or relaxation, you will not be disappointed. With boat rides on the lake, a mini golf course, a large playground, and a variety of slides, this park is full of activities. Additionally, another facility I find appealing is its fitness equipment.
.........................
While you enjoy your holidays, you can step back on track with good fitness activities. The first-rate services offered in this facility provide all-around fun and entertainment and make it a perfect place to rendezvous with friends or de-stress alone.
9. Bole King Restaurant
What better way to hang out than over a plate of a properly prepared meal and not just any meal but a delicious, carefully prepared African meal?
Bole King Restaurant as the name implies serves the roasted plantain dish delectably prepared. This is a favorite dish of many and it is not easily prepared at home (since you will need charcoal). Therefore, the opportunity to interact over this special meal must not be overlooked.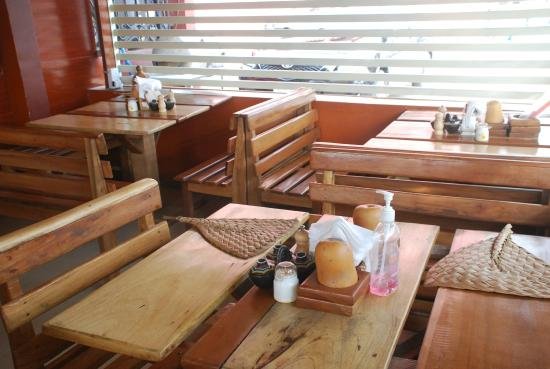 10. Woodhouse Café
.........................
Finally, though not in any way the least, the Woodhouse Café is another fun place to hang out in Port Harcourt. This café is a wonderful relaxation spot.
The ambiance of the interior, with superior decoration and lighting, allows you to relax alone or with friends. They also serve exceptionally delicious and tasty treats with coffee which improves your mood instantly. If you desire a peaceful, serene place to hangout this is it.
You might like: List Of Top Cinemas In Abuja And Their Addresses And Prices
Conclusion
As can be seen, Port Harcourt has a lot of great places to hangout and have fun. Whether you are a visitor or a resident, it's time to step out and see the sights these places have to offer.
.........................
While it was my pleasure telling you about them, I am sure you will gain fully a better appreciation of these magnificent fun places to hang out in Port Harcourt when you visit them.