Donut shops are, without doubt, an essential of many people's out there morning routine and they can be found in many towns across the globe. Hence, we'll be considering the top donuts franchises that are making it real in the industry.
But before then, you will agree with me that the donut shop is a quick but convenient way to buy food and drinks when you're on the go.
In fact, research have proven that of all the popular treats people buy, donuts are the most famous and highly patronized baked food in the United States.
At least, we know the big guns in the industry. The likes of Dunkin Donuts, Krispy Kreme, Cinnabon and host of others.
However, we've seen unique and fascinating approaches to the realm of donuts franchise in these recent years.
From clever and beautiful names down to new but unusual flavors favored and enjoyed by the millennial, the donut, without iota of doubt, is experiencing a huge resurgence of popularity.
...........................
And this rising favour and popularity has prospective franchise owners tighten up their belt and taking notice.
check out: 10 most iconic bars in Manhattan you have to visit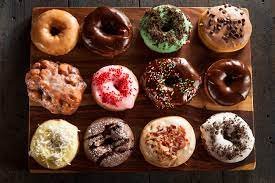 Top Donuts Franchises
Without further ado, the following are the best and most favoured donut franchises, at the moment, for the aspiring entrepreneurs in the flour and baking industry:
1. Dunkin Donuts
The Dunkin donuts is one of the fantastic and top donuts franchises you may consider right now. This donuts brand is currently making positive vibes in the United States.
The trouble, however is that, you can only purchase a Dunkin donuts franchise from the owner, you cannot open a new one.
Places like Utah, Wisconsin, New Mexico, North Carolina, Arizona, Washington DC, New York, Pennsylvania, New Jersey, and major part of New England are already taken.
Dunking donuts protects its franchisees from all types of competition. You won't find any available franchise location in the states mentioned above.
...........................
The franchise fee, however, ranges from $40,000 — $90,000. Although the franchise fee differs from one state to another.
2. Krispy Kreme
The next in line of the top donuts franchises is the Krispy Kreme. Could you even pronounce the words "Krispy Kreme" and somehow avoid a salivating response? I doubt it.
Well, this business has four franchising opportunities ranging from small to large scale. The franchising fee is between the range of $12,000 to $25,000.
The Krispy Kreme franchising formats are:
Factory Store
Tunnel Oven Shop
Fresh Shop
Box Shop
To franchise them i.e all-in startup total costs falls between the range of $200,000 to $2.7 million.
Read also: All you need to know about fiscal sponsorship
3. Cinnabon
The Cinnabon donut franchise includes three distinct franchising opportunities. There is the Full Bakery, the Express Bakery and the concession bakery.
Aspiring donut franchisees might, in my opinion, might find this Cinnabonion bakery franchise opportunity tempting though.
The third of the available franchising options here — concession bakery — is designed purposely to be used at a show or fair trade market.
...........................
Reason being that, it can be run, comfortably, from a concession trailer or even the traditional food truck.
The franchise fee, however, is $30,000. The investment capital costs $200,000 to $430,000, depending on how big it is.
4. Dixie Creme Donut
The Dixie creme donut franchise goes beyond offering of donuts to its consumers as it also add a deli into its treats.
To partner with this top donut franchise, you will need start-up investment to cater for some trivial but important things.
You will need to buy land, and or local buildings to aid your new franchise business.
The franchise fee for the famous Dixie Creme Donut Restaurant is between the range of $25,000. But when add the start-up costs to it, you'll need up to $146,000 to $400,000 it you really want this donut franchise to work.
check out: How to start a successful palm oil processing business
5. Honey Dew Donuts
The last on the list of the famous donuts franchises is the Honey Dew Donuts. This donuts business model allow additional locations from the foundation of a full shop couple with satellite carts.
...........................
The interesting part of this business is that, the Honey Dew Donuts franchises is going wild and strong in Massachusetts.l currently.
The company is willing and eager to expand its territory into New England states too. If you're from around the place, this is good news.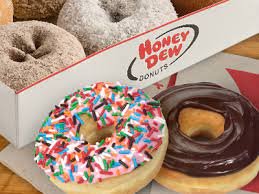 The all-in startup capital falls between the range of $94,000 to $700,000 and company expects the franchisee to have up to $100,000 in liquid assets as well as a net worth of about $400,000.
How to start a donuts Franchise
If you need a comprehensive guide on how to start a donuts franchise, we've put together a detailed tutorial to walk you through all the necessary steps required.
Read also: Real estate recovery fund in Florida and Illinois
And they are as follows:
1. Create a business plan
Every new business establishment needs a walking business plan including the donut franchise too. Hence, this should be your first priority.
The business plan has a lot of advantage. It lets you foresee the future and plan for the necessary action to be taken in time care and in the time of needs.
...........................
It'll also enhance you to summarize your company's understanding of the donut market, and clearly lay out your financial projection, ownership structure, and marketing strategies, among other things.
2. Investigate on the donut shop franchises
Franchises are nationally recognized business brands that operate across the globe. So before you capitalize on any of the available top donuts franchises, investigate on them.
Carry out a feasibility study analyzing their pros and cons, and see if your target audience like your desired brand or not before you get started.
Read also: How to set up a successful group home buy
3. Determine the donut shop startup capital
This particular point on how to start a donuts franchise is really vital. Reason is, the startup cost for starting a donut franchise is dependent on many factors.
When doing the financial projection of how much you'll need, it's crucial you take into account the kind of donut franchise you want to Kickstart.
...........................
How much space you will be needed, where you want to the donut shop to be franchised, how to start seeing customers and making sales, etc.
4. Obtain your donut shop funding
Immediately your business plan and the kind of donut shop to franchise has been determined, it is time you acquire financial capital.
But where you are so fortunate enough to own a few thousand dollars, chances are that you won't have to source for income.
But where you have little to nothing on ground, then you will have consider several places to source for the investment capital.
5. Buy donut making equipment
Once the issue of finance or investment capital is solved, the next cause of action is to buy the necessary donut making equipment.
6. Franchise
Since you must have carried out the top donuts franchises feasibility study, you must have found the one that suit you and your purpose in all ways.
Thus, approach the business chain and request for a franchise, they will guide you through on all the necessary steps and approach to be taken.
...........................
Read also: Trader Joe's Franchise: Cost, Opportunities and Requirements.
7. Get started
Once you've taken care of all the above discussed, then your journey on how to start a donuts franchise is completed.