Whether you are starting a business enterprise or you just need to open a bank account for the proper safeguard of your money, to be discussed below are the best bank in Nigeria right now.
Financial wise, whether as a corporate entity or individual, banks play a vital role in our day-to-day transactions. So, putting your hard-earned money in the perfect and right place as a Nigerian should be your priority.
However, identifying and choosing the best bank for a particular purpose is, often, not an easy task. Reason being that what is best for Mr. A might not necessarily work for Mr. B.
That being said, this list of the best commercial bank in Nigeria is based on certain features and how well their banking operations and services like online banking, ATM charges, customer services, etc are….
Advertisements
CONTINUE READING BELOW
Related: Strongest Banks in Nigeria
Top 10 Best Banks In Nigeria For Company's or Savings Account
Without further delay, here are the top 10 banks in Nigeria that you need to know right now.
1. Access Bank
Obviously, Access Bank is one of the best banks in West Africa and it has a lot of user-friendly services which makes it top our list of the best financial institution in Nigeria.
This bank has over 700 branches across Nigeria and business places in some parts of Europe, Asia, and African countries. This bank has one of the easy-to-use internet banking and its customer care representative services are excellent.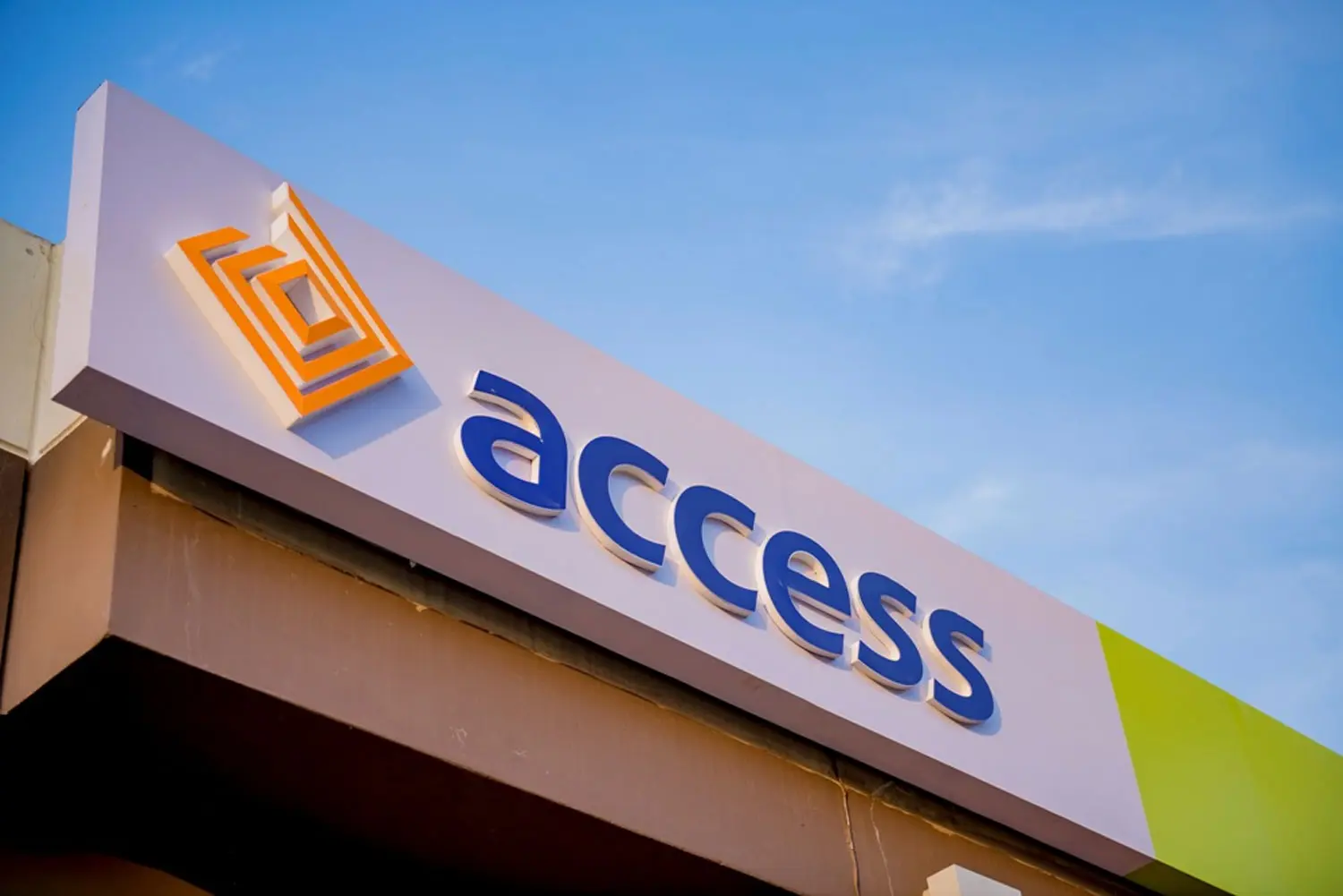 Thus, if you will be opening a savings account with Access Bank, the HIDA savings account is encouraged as it offers lower interest rates to its customers with low savings. This particular product was born out of the then Diamond Bank, during its merger agreement with Access Bank of Nigeria.
Advertisements
CONTINUE READING BELOW
2. GTBank (GT-Target)
Love it or hate it, Guarantee Trust Bank is one of the best banks in Nigeria right now. The bank has more than enough branches both within and outside Nigeria and their service rate is something to reckon with.
So whether you'll be opening a company account or fixed deposit, this bank will give you a perfect bank charges experience that its counterparts may not offer.
And if you will be saving towards achieving your desired wedding and buying your dream car, GT Target ( a savings account package) will enhance you to achieving all your financial goals.
3. First Bank of Nigeria
The First Bank of Nigeria is the first banking and financial institution in Africa. It is a premier banking institution that provides one of the top-notch services for individual and personal banking in the country.
Advertisements
CONTINUE READING BELOW
As perfect as this bank is, it was awarded as "The Best Retail Bank" in Nigeria recently by "The Asian Banker International Excellence" for the fifth time in a row.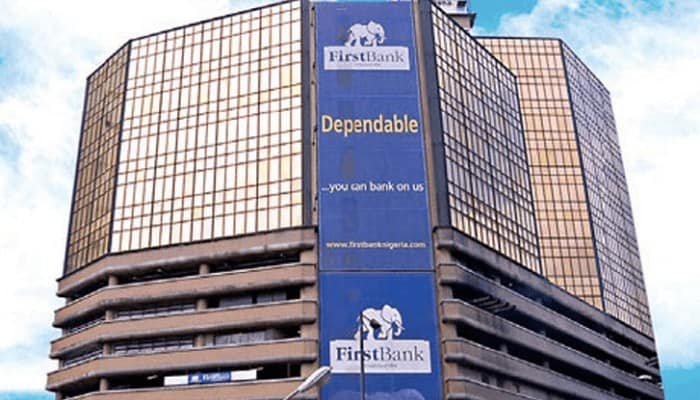 Thanks to First Bank's huge retail customer database combined with good customer services, the bank is, without doubt, one of the best banks of all time in Nigeria. So if you will be going for personal or savings banking, then FBN is highly recommended.
4. Fidelity Bank
According to the Market Observers report, Fidelity Bank's "High Yield" Savings Account product is one of the best personal savings account packages in the Nigerian market in 2020.
In fact, as it stands, Fidelity Bank is currently offering the highest interest rates (in Nigeria) for savings deposit accounts of 2.9%. This means the bank current HYSA savings account product interest yield tandem has the highest volume.
Advertisements
CONTINUE READING BELOW
This alone — couple with other banking experiences —, is actually one of the genuine reasons while Fidelity Bank made the list of the best bank to save personal or company money in Nigeria.
5. Zenith Bank
Talking about banks with whooping annual interest rate and high ROI, Zenith Bank cannot be left out. This bank is doing wonder in the Nigerian financial institution.
With its over 500 branches in Nigeria and several business outlets in the other parts of the world, Zenith Bank has a 24 hours internet and mobile banking app that is easy to operate and can easily be used on the go.
So if you will be creating account for your business enterprise or a savings account for your usage, Zenith Bank is of the best banks in the country you should consider.
Advertisements
CONTINUE READING BELOW
Also Read: Everything You Need To Know About Domiciliary Account In Nigeria
6. United Bank For Africa (UBA)
United Bank for Africa is yet another giant bank in Africa you can trust with your personal or company's fund. It is the only pan-African bank and financial administration institution with its headquarters situated here in Nigeria.
Like the other banks on this list, UBA offers her prospective customers the expedient of savings and utilizing their investments, while having free and pliable access to their account.
UBA, without doubt, is one of the most flexible and best financial institution in Nigeria. Being a financial entity, the bank has several branches in 20 African countries and business workplaces in New York, London, and Paris.
7. First City Monument Bank (FCMB)
While there are numerous banks in Nigeria with different packages and varieties of services they rendered, FCMB also offers one of the most user-friendly products to its bank users.
Advertisements
CONTINUE READING BELOW
In fact, the First City Monument Bank (FCMB) has the most liberal savings account package on this list. It allows customers, to withdraw from their account on 3 different occasions without losing interest.
That is to say, FCMB is one of the best banks in Nigeria in terms of high-interest tandem on savings accounts. Its internet banking is safe, fast, and secure and its service or transaction charges are minimal.
8. Stanbic IBTC
The Stanbic IBTC is the next on the list of the best banks in Nigeria. This bank is most often used and patronize by business owners and managers because of its decent, firm and secure mode of operations.
Stanbic Bank has several features which earn it the cut on this list. Some of these are; cash withdrawal and deposit at any of its ATM galleries and Personal Deposit Machine respectively, easy payments via any Stanbic IBTC POS and on the Web with debit MasterCard, etc.
Advertisements
CONTINUE READING BELOW
9. Heritage Bank Nigeria
The Heritage Bank is one of the recently established banks in Nigeria. The bank was founded in 2012 and since then, Heritage Bank has been living up to its name and as such, making the list of the best financial institution in Nigeria.
In a bid to widen its horizon and become one of the best in the banking industry, the Heritage Bank has over 5,000 competent staff under its care and over 125 branches and business locations across Nigeria.
That being said, this bank may be a newcomer but it has achieved something big and worthwhile within a short period of time. The Heritage Bank's total assets were, however, estimated to be around $1.7 Billion.
10. Union Bank
Union Bank is another enormous commercial bank in Nigeria, serving and pleasing individual, small and medium-scale companies, partnerships and associations.
Advertisements
CONTINUE READING BELOW
In July 2009, the Union Bank was mentioned on the list of the biggest bank in the world scooping 556th position and the number fourteenth biggest financial institutions in Africa.
In addition, Union Bank maintains a huge network of interconnected business places in every single state in Nigeria with a completely owned Auxillary bank in London.
Conclusion
Lastly, saving your hard-earned money throughout your working or service years is vital. So patronizing the right bank with the right saving account is more crucial. Thus, endeavor to treat the best banks in Nigeria mentioned above as such.