Is traveling out of the country without paying possible in Nigeria? That's the reason why you are currently on this page and we will show you how to travel now and pay later in Nigeria.
Whether for study, work, visitation, or vacation, traveling is an integral part of human endeavor.
But here's the issue:
The cost of traveling is expensive for many people to afford. And that's the compelling reason people seek a way they can travel first and pay back.
In this post, we will explore various means to achieve this.
But before we do that, it's important for you to know that it's not only possible to travel first and pay back. Actually, there are instances where people even travel for free and you may want to consider that option first.
Let's quickly take a look at how you can travel out of the country for free.
How to Travel Out of Nigeria for Free
We will consider a number of ways which include:
.........................
1. Secure a High Paying Job
This is not new. Many Nigerians have benefitted from this opportunity.
You can secure a professional job abroad and your company takes care of all the application process and cost implications.
With this, your flight ticket is sorted without a penny from you.
Another good part of this is that you can travel with your family members.
For example, if you are married and your company wants you over, such an arrangement can include your verified family members.
Also, it's important to note that securing a job abroad is highly dependent on your skills and education.
An offer like this that comes with an enormous advantage is not just for anyone but for those who possess high in-demand skills and qualifications.
Some of the jobs that have been instrumental to the emigration of professionals from Nigeria include Software Developers, Medical doctors, Nurse etc.
2. Student Scholarship
This is one of the easiest ways to travel out of Nigeria for free.
.........................
By the word 'easiest,' I don't mean the preparation for requisite examinations and Visa processing are all easy.
But if you want to leave the country without any major cost implications, going to study abroad can help you achieve this dream.
Actually, this is best for those who are really passionate about studying.
Higher institutions in countries like the United State United States of America (USA), the United Kingdom, Germany, and Canada offer some qualified applicants full scholarships.
Although this scholarship could be full or partial if you are able to bag a full scholarship, you are in for a great advantage.
Usually, some full scholarships come with tuition payments, accommodation, monthly stipend, and healthcare benefits. This is great, isn't it?
But some full scholarship offers to take it further by covering your return ticket. That is, the ticket to your destination country and the ticket back to Nigeria is fully paid for.
3. Visitation
.........................
This may not be all free but the cost may not be directly on you.
So, how does this happen?
In a case where a family member or friend invites you over for any reason such as a social event, vacation, religious function, and so on, your host might wholly shoulder the financial responsibility.
Visitation usually lasts for days, weeks, or some months. This means you have to return to Nigeria before the time allotted elapses to avoid future denial of Visa.
But in the context of this article, you can have your travel expenses sorted out on your behalf.
Can you now see that you can actually travel for free?
How to Travel and Pay Later in Nigeria
Before we move on, let's establish a simple and straightforward fact:
What you need to actually pay later is the travel loan obtained to cover your airfare, hotel reservation, flight, intra-country transportation, feeding, or any other travel expenditure. Obviously, this does not include the cost of studying abroad or paying for a mortgage – they belong to different budget categories entirely.
.........................
And come to think of it…
If you don't borrow from your family members or friends, then you have to leverage the service of a loan company in Nigeria.
To travel now and pay later, these companies will help you with the financial help you need to sort out your expenses on transportation from Nigeria to your destination country. Also, the money released to you will help you settle down when you get to your destination.
What about the repayment?
Depending on your agreement, you will definitely have to pay back based on your established repayment plan, usually monthly.
At least, if you are in a fix such as this, your traveling out of the country is not to forget the source of your financial help but to repay every penny you borrowed alongside the interest.
As a result, you may need to work (if you are permitted) in order to earn. This works better for students who need to finance their travelling cost using such platforms.
.........................
Right now, let's briefly talk about the requirements for obtaining a travel loan in Nigeria, how to apply and some of the loan platforms you can borrow from.
Requirements for Travel Loan in Nigeria
There are different travel loan companies in Nigeria. While their requirements may be quite related, there could also be some slight differences. This is to say those specific requirements are subject to each travel loan company.
Anyway, let's consider the general requirements in this section:
1. You must have an account, preferably a salary account if you are obtaining a loan from one of the commercial banks in Nigeria. If not a commercial bank, it's important you provide all the required details of your account.
2. It is also essential you have a regular and predictable flow of income into this account. The cash flowing into this account must be from a verifiable source.
Not having these two will automatically jettison your application.
.........................
Can we move on?
How to Apply for a Travel Loan
Still on how to travel now and pay later in Nigeria, follow the process below to apply for a travel loan:
Visit the online platform of your preferred loan source. This could be their website or mobile application.
Click on any link or button that signals loan request.
Provide all the required details which may include personal information, bank account information, proposed amount and repayment details.
Once you complete this process, the loan company will check in with your bank to ensure you are the rightful owner of the account and all the information provided is true.
If your application is successful, the requested fund will be disbursed into your account.
How much can they loan you?
This is a question I know you really want an answer to.
Some loan companies use what they call credit score. Your ability to repay as at when due will increase your score and chances of obtaining another sum in the future.
.........................
So, if you are a new borrower, your potential loan amount may be relatively low compared to someone who has been borrowing and repaying over time.
But generally, your financial capacity usually determines how much you can borrow. If you earn a huge amount on a regular basis and from a confirmed source, a loan company can trust you enough to release your requested sum to you.
What is the interest rate on a travel loan?
Different travel loan institutions with diverse interest rates.
So, it is not a static rate.
One company can set their own at 6% while another at 20%.
But be sure they will communicate their interest rate to you before the deal is finalized.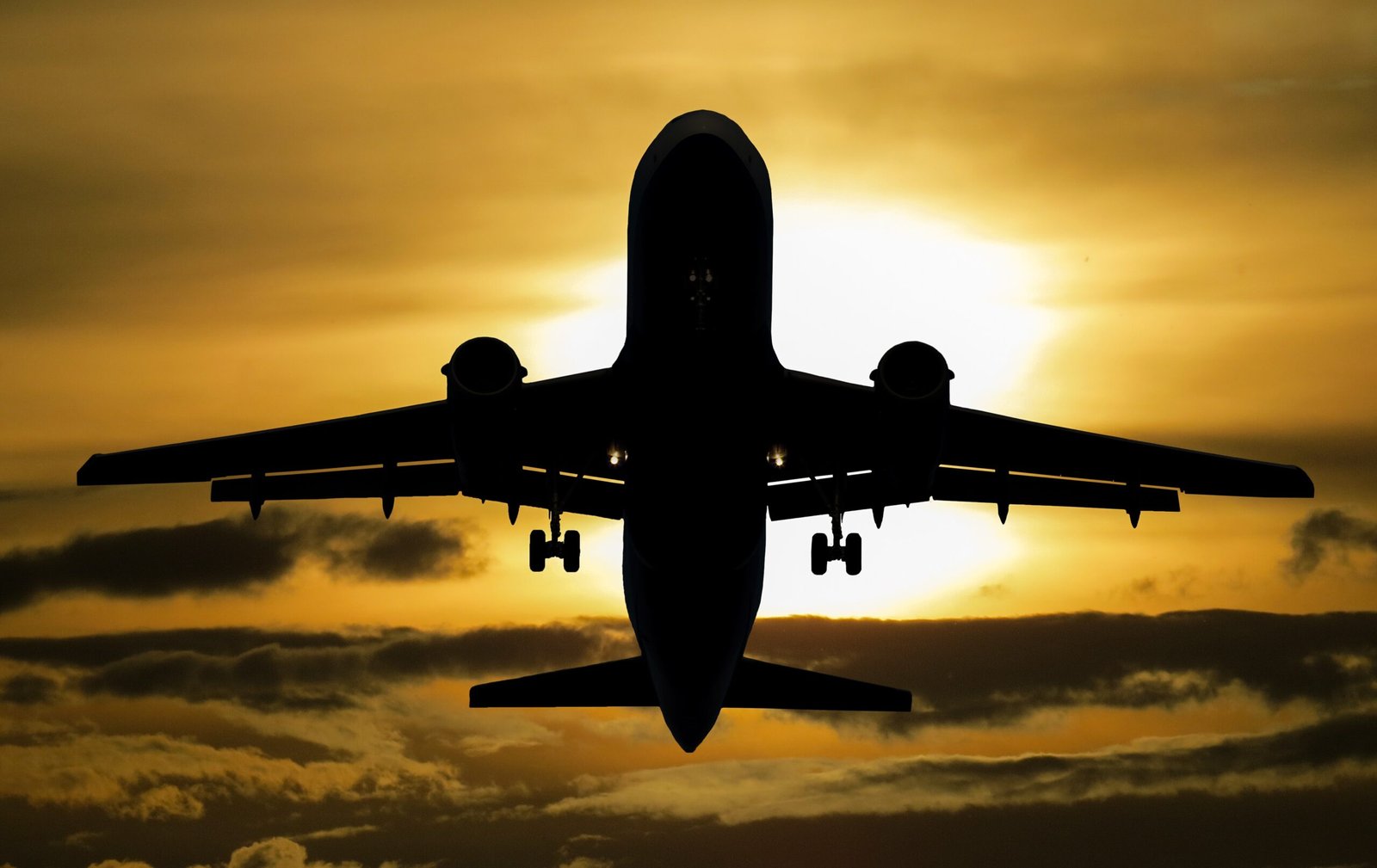 Travel Loan Companies in Nigeria
You will agree with me that this is an important aspect of this post, right?
So, we won't waste any more time before we dive in.
Here, we have 3 travel loan companies you can approach. Try to satisfy their conditions and have your loan without any aggravation.
.........................
These companies include:
1. Credit Nigeria
What's great about this travel loan company?
They actually help you find the best offer for free.
This is because they work with multiple partner lenders to fulfill your request.
How much can you borrow?
You can request up to ₦5,000,000 and the maximum amount of time for repayment is 24 months, that is, 2 years.
Also, borrowing money through them is straightforward.
All you need to do is simply:
Select the amount you intend to borrow
Indicate the duration of repayment (maximum of 24 months)
Fill in your email address
Also, fill in your phone number. Make sure it's the one that's connected to your BVN.
After, continue to fill the application form.
Once you are done and the application is submitted, different partner lenders will contact you and present you with offers.
Accepting a lender's offer will prompt the lender to reimburse your account just shortly after.
And if you think Credit Nigeria assists with travel loan only, then you are very wrong.
.........................
This platform also helps you with securing car loan, salary advance, debt consolidation, emergency loan, school fees loan, rent loan, mortgage loan, small business loans and some other advances.
2. Travel Advance by GTB
Who doesn't know Guarantee Trust Bank (GTB) in Nigeria?
GTB is one of the leading and most trusted commercial banks in Nigeria. Their track record speaks volume and it shows that you can conveniently do business with them.
In the context of a travel loan, you can obtain GTB Travel Advance to finance your travel expense which encapsulates airline ticket, airport pickup, hotel reservation and events.
If you choose to go this route, be aware the minimum amount you can borrow is ₦250,000 and the maximum is ₦3,000,000.
What about the duration of repayment?
The maximum months you have is just 12 months. And the interest rate? 20% per annum.
Who is eligible?
You are only eligible for this loan offer if you have a functional salary account with GTB.
Also, you must have received your salary in the last three months from the same employer.
.........................
Aside that, your salary must be paid in Naira.
To apply:
Access GTB's Internet Banking and login
Find Investments and Quick Loans and click Travel Advance
Choose Travel Advance and begin a new request
Fill the required details
Type in the 6 digits on your token to authorize your loan application request Submit.
After you've completed the application process, you will be notified on your approval status.
You can visit their website for more information, especially the FAQs.
3. Travel Loan
Unlike some other loan companies, Travel Loan's focus is solely on travels.
If you have a low bank statement which could hinder your visa approval, Travel Loan helps to improve your bank balance so that you can be eligible.
Basically, they assist you in providing a Proof of Funds.
But their offerings are not limited to that.
They also partner with trusted travel companies to help in other areas such as flight tickets, hotel reservation, visa processing etc.
To find out the requirements and how to apply, visit their website and get started.
.........................
Note: these three travel loan companies are not the only companies that assists in funding your trip. There are more companies that provide this offer and you can also spend some more time to research about them.
Wrapping Up: How to Travel Now and Pay Later in Nigeria
If you are still concerned about how to fund your trip outside the country it means you've not carefully gone through this post.
This article on how to travel now and pay later in Nigerians has all the information you need to explore the world and spread your payment over a period of time.
Aside your expectation – how to travel now and pay later in Nigeria, we also expounded on how to travel for out of Nigeria for free.
Hope you enjoyed your read?