If you are truly passionate to know how to become a model in Nigeria, throughout this post, you will find the necessary information that will not only make you a model but help you become a successful model in Nigeria. Isn't that better?
Now, let's get started.
Before we dive in properly, be aware that this guide is segmented into different categories. And each category carries information that will help you build a solid foundation and also assist you in navigating your way upward in modeling.
So, in this article, we will quickly touch base on who a model is and determine if a career in modeling is worth pursuing. Also, we will expatiate on the different types of models in Nigeria, the potential income, and the process involved in becoming a sort after model.
.........................
By the time you are done reading this easy-to-follow guide, you will fully understand how to become a model in Nigeria.
Is Modelling a good career?
Let's be straightforward. Over time, you've attended fashion shows or sat down to watch models display on the TV and you admire the way they walk, smile, or maintain a straight face.
But truly, is it really a career path that is worth pursuing?
Well, modeling is not just about walking on the runway without some coaching sessions. It is neither just showing off some broad chest so people could admire.
Modeling is a skilled career that gives you confidence and exposes you to the outside world. By this, you get to travel to different places within and outside Nigeria. Also, you have the opportunity to meet professionals in the creative space.
.........................
Plus, as you climb up your career ladder, you will position yourself to earn a good income.
So, if there is a great income potential, the opportunity for growth, a chance to travel around the world, and most especially, room for fulfillment, then it is considered a career path you can embrace.
However, like some other career paths, the competition is somewhat fierce. It is important you carefully resolve in your mind to give it your best before you settle for modeling.
Who can become a model?
Anyone can become a model, including you.
So far you have the resolve and you are ready to put in the required work.
Your face doesn't matter neither does your height, body type, or age.
.........................
There are diverse modeling options to choose from and you will definitely find the one that suits you.
Types of Models in Nigeria
They include:
1. Runway Models
This is one of the most common types.
During a fashion show, models walk down a path showcasing the professionally finished products they are putting on.
Also, this type has a number of strict demands. Runway models are usually expected to meet a designated height and body size. This is because whatever they are putting on must have a fitting appearance.
2. Swimsuit or Lingerie Models
These models are contracted to advertise varieties of underwear products.
They can be males or females showing how fitting and attractive wearing any underwear is.
3. Commercial Models
.........................
This type is popular and models are well paid.
Models signed as brand ambassadors fall under this category.
They help brands in the advertisement of their products.
The requirements are not as stringent as those applied to runway models.
Anyone can become a commercial model so far they possess what a brand needs. Here, a model can be short, tall, dark, or fair.
4. Fitness Models
They are physically fit models and brands that sell sports products and gym equipment and use them to showcase their offers to the public.
Fashion models
They usually feature in editorial publications like fashion magazines, newspapers, blogs etc.
Brands like Gucci, Nike, Chanel, and so on feature them.
If you want to find these models, check magazines like Vogue.
.........................
5. Glamour Models
The services of glamour models are most times needed during events.
They appear attractive as ushers to assist visitors.
6. Petite Models
People with a height not more than 5'7″ are usually considered for this.
They can specifically promote wears to demonstrate how good it is on short people.
7. Plus-Size Models
As earlier mentioned, modeling is now all-encompassing. It's no longer for people with a slim stature.
There are brands producing products or providing services for plus-size people and they need people like them to show others the best way to utilize such products or services.
Therefore, plus-size models are also quite renowned in the modeling space.
8. Child Models
Look at Indomie, Dettol, and a host of other brands, they usually bring children on board to better communicate their business offerings.
.........................
If you have a child (or connected to one) of 12 years and below, such a kid can be enlisted for a modeling opportunity.
How to Become a Model in Nigeria (7 steps)
In this section, we will specifically discuss the steps needed to actualize your dream of becoming a model in Nigeria. The steps include:
1. Know Your Statistics
What do I mean by statistics in modeling?
Basically, They are your own personal attributes.
It is important to know your stats as a model and this information should come in handy whenever they are needed.
In fact, they are the first set of questions a modeling agency or client will ask you.
And what are these stats specifically?
They include your height, weight, hair color, eye color, waist size, chest size, shoe size, dress size etc.
.........................
What happens if you don't have this information ready?
It proves you're not so serious about your modeling quest. Your potential employers will lose respect for you and your chances of building your career fast will stunt.
2. Identify the Type of Model You Want to Become
Not all types are meant for you because of your peculiarities.
You need to carefully study the requirements of each type and identify which is appropriate for you.
For instance, if you are relatively short, you might be considered for commercial modeling rather than runway modeling.
In the previous section, the types have been explained but you can also do some more research.
3. Snap a Polaroid
A polaroid is important in showing your modeling interest.
.........................
But what exactly is a polaroid?
It's a set of photographs that comprise:
2 headshots (one smiling and the other your natural self without smiling)
Full body picture (from the front)
Full body picture (side)
Full body picture (back)
When snapping a polaroid:
Do not wear any makeup.
Do not edit the images. Leave your face as natural as it is; they like the pimples and dark spots and they want to see them.
Ensure the flashlight of the camera is turned off.
Use a not too dark, not too bright background. Grey color background is preferable to prevent the camera's too much exposure to light.
Wear a simple dress such as panties and a bra for ladies. This is because your skin and color must show.
Pack your hair to the back for your cheekbones and jawline to show.
Note: preferably, contact a professional to snap you.
.........................
4. Build Your Portfolio
The next step after snapping your polaroid is building your portfolio.
In modeling, your portfolio is your CV.
Keep doing your best to collaborate with other professionals such as photographers, fashion designers, hair stylists, makeup artists, etc.
Taking different shots as often as you can is a means to push out your best shots when opportunities come around you.
However, be sure those you collaborate with are people who will contribute positively to your career. Also, collaborations may not be free, so you should prepare for some commitments. Most especially, ask questions to know the modalities of each deal.
Plus, never neglect to practice. Practice your catwalk, poses, etc. They prepare you for opportunities. Also, they help you with the best poses for shoots
.........................
5. Find an Appropriate Modelling Agency
After you have fulfilled the above-mentioned necessities, find the right modeling agency.
There are many of them and they are always on the lookout for talented models.
So, what do you do?
Research and list a number of Nigerian modeling agencies. Then, find out their casting schedule which could be a particular day in a week.
After that, if they require an application before you show up, make sure you sign up. Also, prepare adequately by noting the requirements and complying with every instruction. Check out their social media accounts and website to learn more about them. And don't forget to take your polaroid along with you.
If you are less than 18 years of age, your parent or guardian must accompany you and monitor any deal you might sign.
.........................
In addition, things may turn out the way you don't expect. If not chosen, don't be too sad to lose hope. Ask for feedback and be open to corrections. This will help you improve for subsequent modeling calls.
6. Build a Community of Followers on Social Media
One of the best ways of gaining visibility is leveraging social media to grow your followers count.
Don't just use any account. Ensure the account only posts your professional content. Post pictures, videos, and quotes that depict your skills, professionalism, and lifestyle.
If you are asking which social media channel is best, then we would suggest using Instagram because it's a visual platform.
7. Keep Fit and Eat Healthily
Your body is a major asset in modeling.
.........................
Feed well on nutritious foods and exercise to keep fit always.
Usually, you need a flat belly as a model. Also, fine-toned skin should be your aim at all times.
Therefore, avoid late-night eating, feed on vegetables and fruits, and be consistent with your exercise routine.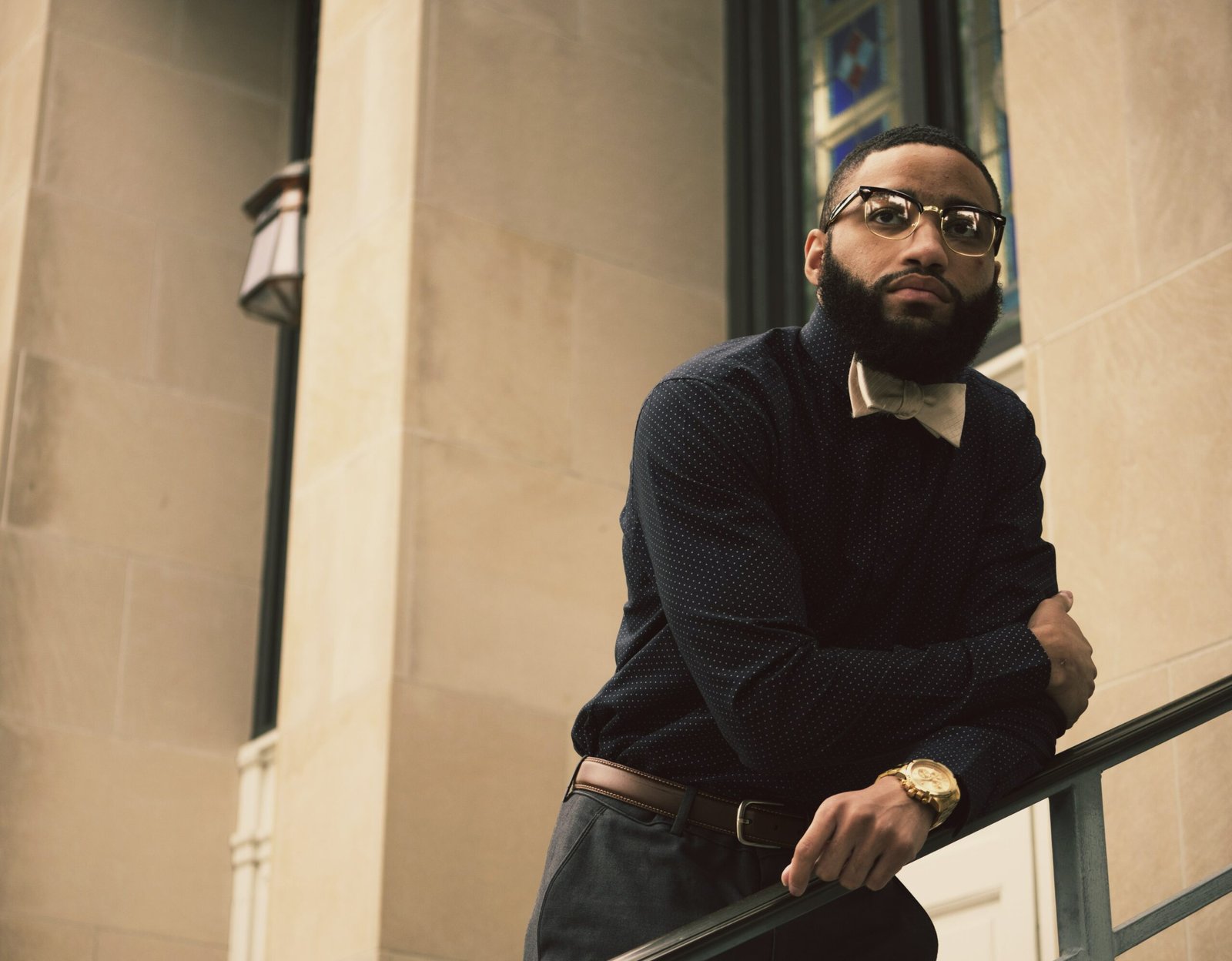 What subjects are needed to become a model?
In Nigeria, no educational institution has Runway Modelling, Commercial Modelling or any other type of modeling as a course of study.
Therefore, no formal educational qualification is required to become a model in Nigeria.
Also, attending a modeling school does not guarantee employment.
Instead, having a solid portfolio improves your chances of getting a role.
Modeling agencies however undertake the responsibility of training their models.
Additionally, when in search of new models, modeling agencies only call for applications which usually involve the submission of personal information and personal photographs. After that, they invite and interview the best candidates.
.........................
Skills and Knowledge Needed in Modelling
Below are some of the germane skills and knowledge you should possess as a model:
The ability to work alongside other people.
You must be flexible and receptive to corrections.
Listening and communication skills.
Ability to remain calm in tense conditions.
Physical skills include coordination and movement.
Time management and organization.
Ability to concentrate and avoid distractions.
How much do models earn in Nigeria?
There is no static answer to this.
Certain factors determine how much a model earns. But generally, models earn per event, per day or per photo shoot session.
The factors include:
1. Your Agency
The agency you work for is instrumental to how much you earn.
If you work with an upcoming agency, you may not earn as much. But if you are able to get onboard a renowned agency that seals deals with reputable organizations, then you know you are in for a big catch.
.........................
2. Your Network
The more you keep pushing and putting yourself out there, the better and stronger your personal connections will be.
If you're just starting out, things may not be very pleasant initially but as you grow, you will meet more people, network with them, learn from them and understand how to position yourself better.
Therefore, people with more progressive experience earn better than newbies.
3. Type of Modelling
The income each type attracts is not usually the same as others.
For example, commercial models who feature on TV advertisements, billboards, handbills, etc. make more money in Nigeria even more than runway models.
In Nigeria commercial models earn between N150,000 and N500,000 while runway models earn between N50,000 and N150,000.
.........................
Modeling Agencies in Nigeria
Box Models Agency
Y-ray Models
Exquisite Models International
Fashion Instinct Modeling Agency
Looks and More
Elite Model Look
Brendance and Crusader Limited
Conclusion: How to Become a Model in Nigeria
You can be the next superstar model in Nigeria, do you agree?
If you follow the details of this post, you truly will know how to become a successful model in Nigeria.