You can check your 9Mobile Airtime Balance by dialing *310# on your mobile device, then wait for an instant response from 9mobile to see your airtime balance.
Are you a 9Mobile subscriber and you wish to know the ways on how to check 9Mobile Airtime Balance? Look no further as I'll be highlighting the various ways to check airtime Balance on 9Mobile with ease.
There are numerous handy codes that can make your mobile network experience even better. For example, if you want to know how much data you have left; there's a code for that.
Need to recharge your account quickly? Want to subscribe to a data plan? You guessed it—there's a code for that too.
All these are what I'll be covering in this article. Stick around as I reveal all with comprehensive details.
.........................
How to Check 9Mobile Airtime Balance
There are three ways to check your 9mobile airtime Balance. Here they are;
Check using the 9Mobile USSD Code
Check using the 9Mobile App
Check by calling the 9mobile customer service representative
Below is a more detailed explanation of how to go about each of them.
How to Check 9Mobile Airtime Balance via USSD Code
This is the best, fastest, and easiest way to check the 9Mobile airtime balance on a phone.
Simple Dial *310# on your phone from your 9Mobile and send. Your account balance/airtime credit is displayed on your phone immediately within seconds. An SMS of the account balance would also be sent to you.
This method is absolutely free to use. All you need to do is to know the USSD code and you're good to go at any point in time.
.........................
How To Check 9Mobile Airtime Balance Using The 9Mobile Mobile App
This method is available only to smartphone users and with an internet connection. It doesn't work on a button phone.
If you're to use this method to check your airtime balance, ensure to have a Suitable and sufficient internet connection.
To use this method, follow the steps below;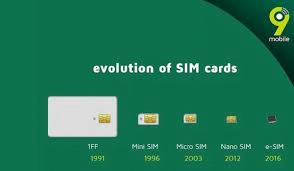 First, turn on your internet connection on your smartphone.
If you don't have the 9mobile app installed on your phone, simply open the Google play store app on your phone and search for the "9mobile mobile app" and install it.
Connect the app to your phone by inputting your 9mobile phone number
The app will process your data, and within a short while, you'll be logged in.
Having logged in, you'll find your airtime balance on the 9mobile mobile app dashboard.
The 9mobile app enables customers to manage their accounts, bill payments, and mobile recharges, with a variety of self-services — airtime balance checks inclusive as well.
.........................
If you have the mobile app already, just open it and you'll see your airtime balance, as well as your data balance.
How to Check 9Mobile Airtime Balance using Customer Service
You can check your 9mobile account balance by calling the 9Mobile Customer care service representative. This process is entirely free.
You can get in touch with their customer care agent directly from your phone SIMPLY Dial 300 from your Etisalat line.
You can also contact them via mail to [email protected]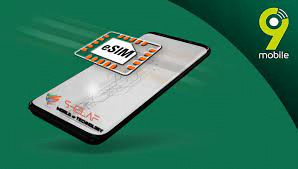 How to Check 9Mobile Data Balance
Simply Dial *323# to check your 9Mobile data balance. Alternatively, text "info" to 323 to know or check your 9mobile data or internet bundle balance.
How to Borrow Airtime or Data on 9Mobile?
.........................
To borrow airtime from 9mobile Nigeria, simply dial *303# to borrow airtime or data.
* you can borrow credit again even with existing credit.
How to Recharge 9Mobile Sim
You can recharge a 9mobile sim by buying a physical recharge card from a vendor. Then simply recharge it using this example *311*xxxxxxxxxxxxxxx#; then hit send.
Alternatively, you can also recharge directly from your bank account.
Other useful 9Mobile USSD Codes and their Functions
Having known how to check 9Mobile Airtime Balance, it's also important to get updated on the latest 9Mobile USSD codes and their function. Check them out below;
Etisalat data plan*312#
Etisalat Airtime recharge *311#
How to borrow Airtime from Etisalat *303#
Etisalat data balance #323#
Etisalat account balance *310#
Etisalat data share or transfer *321#
STOP Service (VAS) – *305#
Transfer airtime – *777*Recipient's Number*Amount*PIN#
Verification of SIM Registration/NIN-SIM Linkage – *785# / *996#
Call Centre – 300
301 for voice Mail Deposit
302 for Voice Mail Retrieval
3111 is for credit recharge.
321 is for Share services.
2442 is for Do-Not-Disturb (DND) unsolicited messaging complaint management.
3232 is for porting services, otherwise called mobile number portability.
Frequently Asked Questions
.........................
Is it possible to Check the Airtime Balance of Another 9Mobile Number?
No, the methods described earlier are specific to checking the airtime balance of the 9Mobile number associated with your own SIM card. You cannot use these methods to check the airtime balance of another 9mobile number.
However, you can ask the owner of that number to use the USSD code or SMS method to check their own balance.
What is the 9Mobile USSD Code for Checking Airtime Balance?
The 9Mobile USSD code for checking Airtime Balance is *310#. You'll get an immediate detailed response on what your Airtime Balance is.
How do I Check my Etisalat Airtime Balance?
You can check your Etisalat airtime Balance using the USSD code *310#. It is absolutely free to use!
.........................
Quick Note
Etisalat Nigeria has changed its name to 9Mobile. This means Etisalat is still the same as 9Mobile.
Conclusion
Checking your 9mobile airtime balance is a breeze! Whether you opt for the USSD code, the 9mobile app, or reaching out to customer service, you have plenty of choices to suit your preference.
That's the much I can take on how to check 9Mobile Airtime balance and other codes. I hope you find it helpful. If you have any questions, kindly drop them in the comments box below.