Many people graduate from university and simply enter the workforce. But what if that's not you? Even if that's you, are there more options out there for you?
You may have a passion for teaching, or for design and want to work n the corporate world. You might be thinking about graduate school, or just continuing on to explore your options and live life a little. Whatever the case may be, it can be tough to decide what to do next with your life.
There are many reasons a person might choose not to enter the workforce after they graduate from university. Some of these people have debt and decide to take time off from their success, while others are starting a small business and need space to get it on its feet. Some go backpacking across the world in search of more adventure.
.........................
Some already have jobs kept for them. It's a big world out there, and there is always room for everyone.
There is nothing wrong with having no plans after university, as it is a situation that most of us go through. Whatever the case may be, this article will examine some options that are open to you.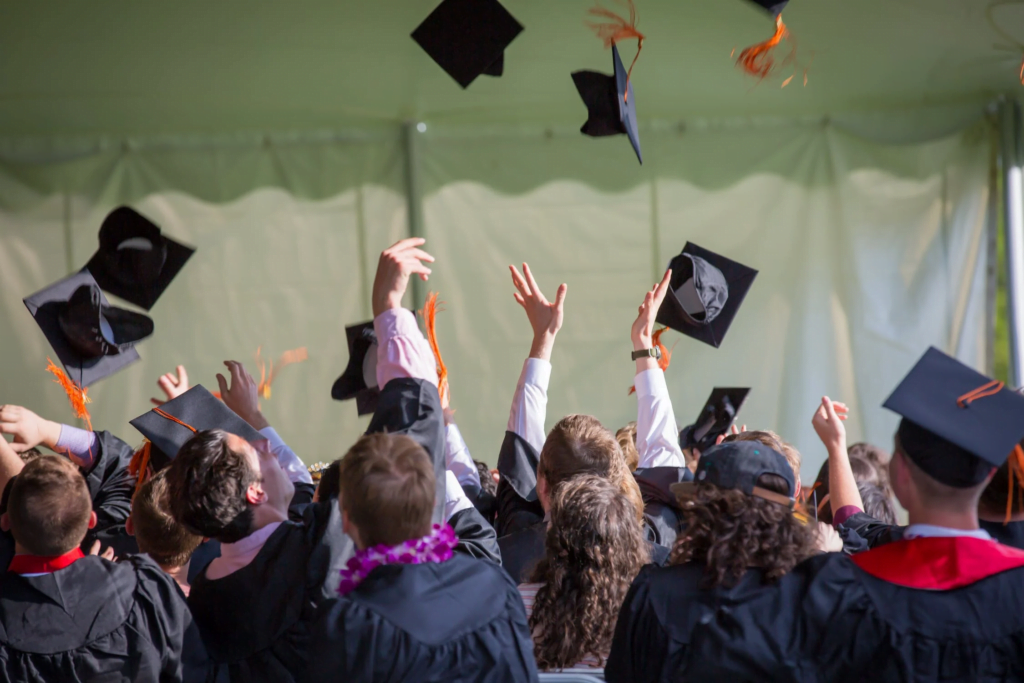 Give Yourself a Break and Travel
Attaining a degree is not easy, as it requires all sorts of sacrifices and hard work. That is why you need to take a break, go for a holiday, and relax after graduation. Travel as much as you can, and get to interact with people from different diversities; doing so, you will be opening up your mind.
.........................
Today many people engage in traveling activities and earn a living. All you have to do is share the travel experience via blogs. Make sure you know how to fix your words, don't fear trying out new things, be happy with the photography, and develop the habit of frequent posting. If you don't earn anything from it, take it easy as you haven't lost anything but had an exciting diary of your experience.
Further Your Studies
If saying goodbye to the university is hard, why don't you continue your studies, go ahead, and pursue a masters degree? Postgraduate studies are not for everyone; that is one thing you should have in mind.
.........................
A lot of people apply for postgraduate studies with the hope of securing a high-paying job. In some cases, it works out for them, and in others, it doesn't. So take your time and make a decision after weighing up the pros and cons. If everything goes accordingly to plan, the degree will prepare you for what life has in store for you.
Furthermore, who said education has an end chapter? Learning is a continuous process that anyone decides to do.
Venture into Entrepreneurship
Why don't you try entrepreneurship if being employed is not on your wish list? Be the odd one out, as others are seeking job opportunities; you can be the creator and be your boss. To be a successful entrepreneur, you require a strong business idea. Go to family members and friends who are veteran entrepreneurs; they will offer advice to help you.
.........................
Starting up your own business can be a lot of hard work from the word go but whoever said that it's not worth it? Starting a business is no easy task, but if you are willing to do so, you will be able to reap what you sow.
However, before taking the plunge, I would advise you to do your homework. Researching how other startups have been successful in various fields is always a helpful way of gaining insight into how you can make yours flourish.
Your business will be more successful if you know how to manage it. You should set goals and objectives, and then establish ways to implement those tactics. You should think about ways to raise funding for the start-up, as well as how you can make your product stand out from the crowd. Once you have a solid plan of action, it will be much easier for you to give your business a fighting chance.
.........................
Look for Internship
The internship is a program that has existed for many years; don't waste your time working in an unpaid position. Don't always look desperate, as the world will show no mercy, so go and find yourself a nice place. Get a company that is willing to pay you a reasonable minimum salary.
The internship is another way of gaining experience, so don't have high hopes for that particular position. The knowledge gained is a critical factor in your CV. As you look for an internship, go for the companies and organizations that will give the best recommendation letter. You may need it somewhere in the future.
Serve At Your University
After students accomplish their studies, the majority of the universities tend to retain some students to work for them. Seek an opportunity and work there, too; you can serve in departments like admissions, peer counseling, academic advising, etc.
.........................
Continuing On with an Academic Career
Let's suppose you decide to work on your passion of becoming a lecturer with your newly acquired degree. Well, that's great, just remember to keep an open mind and be ready to accept the challenges. Academics are interesting, and they give you a sense of purpose in life.
You will get paid to write papers on topics that you are genuinely interested in. It takes passion to get a doctorate degree and then teach it as an expert in your field of study. Even though you are required to put in countless hours of study, it will all be worth it, as you will know that your research is valued and is being used by students around the world.
.........................
Conclusion
There is life after campus, don't sit there stranded, not knowing what to do. Choosing what to do after graduation is not something that comes easily to everyone. You can do so many things after university; you can get a job, go for an internship, travel, etc. It's upon you to decide what to take.
But you have the choice of deciding what you want out of life. Do not be afraid to pursue your dreams or passion, it is the only way you will be truly happy.