How to make money on Tiktok in Nigeria is one question most TikTok users in Nigeria ask. This is just like another question that interests so many Nigerians: how does WhatsApp make money?
Users are interested in finding out not only if Tiktok makes money, but if the social media app they love so much can make money for them. If you are a TikTok user, or about to become one, you certainly want to know too. So, read on to find out.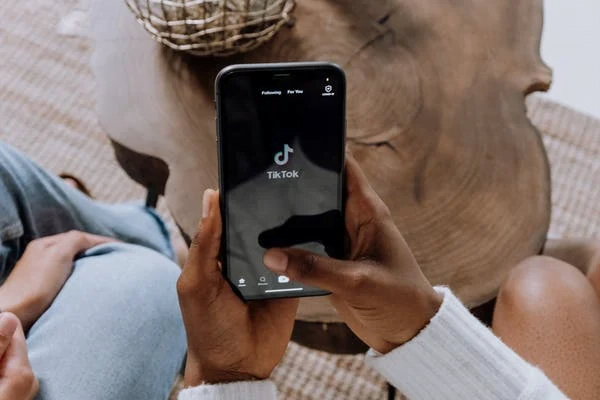 As we know, Tiktok is one fun social media platform that has snagged the interest of people these days. But until its launch in September 2016, it was probably seen as an app idea that hadn't been developed. Its exponential growth in usage has, however, made it a worldwide sensation. But, fun is not the only thing that TikTok offers; one can also make money on the platform.
...........................
For the most part, we know that Tiktok is a short-form video-sharing app where people seem to have found expression. With just a video clip of about 15 seconds to 10 minutes on any topic of your choice, you can communicate your intent or promote your creativity to a larger audience.
Isn't it amazing?
Tiktok is a video-sharing network that's accessible to all. It is available for Ios and Android. Hence, you don't necessarily need to have an iPhone before you can watch videos or create one on the app; all you need is a functional account.
So, if you don't own a TikTok account, you won't be able to benefit from what is being discussed in this article; learning the different ways one makes money on the app. To benefit, become a Tiktoker in just a few seconds with three simple steps.
...........................
Install the Tiktok app on your phone (it's available for both iOS and Android).
Create an account by completing your profile.
Perform any TikTok action (like, comment, and, most importantly, create your first video; perhaps a video selfie, and share).
Now that you have that out of the way, it's time to learn how to make money on the video-sharing app. But first, let's see the requirements you need to start earning.
To make money on Tiktok, the first requirement is to grow your audience. Growing your audience simply means getting other TikTok users to follow your TikTok account.
How do you do that?
You do that by posting interesting and engaging videos regularly. The more interesting and engaging your video posts are, the more followers you will have.
Growing your audience is the primary requirement to earn money on Tiktok. This is because no matter the steps you devise to monetize your content, you still need a loyal audience to listen to you. And their participation, in whatever form, is what translates to your earnings.
...........................
However, the good news is that you don't have to be a content creator to make money on Tiktok. You might be wondering how that is possible. Well, it is.
In this article, you'll learn the different ways you can make money on TikTok without being a content creator and the various strategies top creators use to make money on the social media platform. Let's begin.
How to Make Money on Tiktok in Nigeria
1. Market your products on Tiktok
Marketing your merchandise on Tiktok is one way to make money on the app. No matter the type of content you create, you can creatively promote the products you wish to sell in the videos and then your devoted audience may decide to buy them.
...........................
When your followers purchase products, you earn. You can have them deliver the purchased products to their homes.
2. Make Use of TikTok Ads
There are two ways to earn money using Tiktok ads. One option is to use it to promote your products in the same way that you would use Facebook, Twitter, and Instagram ads. Thus, it can become a complimentary or follow-up strategy you use after you have promoted the products in any of the videos.
The second way is to help out brands and businesses who would like to promote their products on Tiktok but don't know how. Once you render such assistance, you get paid.
3. Paid advertisement
You can make money through paid advertisements on Tiktok. Paid advertisements are otherwise known as sponsored posts. When earning through sponsored posts, you will be required to upload a post on your Tiktok account because you are getting paid to do it. This is whether or not you are asked to appear in the video.
...........................
Brands and businesses do this because it elicits an emotional response; users are more likely to trust the opinion of someone they follow, like, and respect than a sole brand endorsement. Tiktok users with a huge following are often the targets of this opportunity.
4. Affiliate Marketing
In affiliate marketing, you promote products using links to encourage people to buy them. Once any one of your followers clicks on these links and buys a product, you will earn a commission.
Affiliate marketing is one of the money-making strategies on TikTok where you don't need many followers to make it.
5. Build and sell Tiktok accounts
If you know how to build a TikTok account with a huge following from scratch, this might just be your best option to cash out on this app. People purchase TikTok accounts for various reasons, so your skills will be helping them out.
...........................
In Nigeria, this is not a common way to make money on TikTok. But, it is still a viable means, hence the reason it is listed as one of the options to answer how to make money on TikTok in Nigeria.
6. Media Licensing
Media Licensing is another way to earn money on Tiktok. It is simply permitting brands to use your content, and for this they pay. You can sell your videos to brands or your followers. Either way, depending on the price you stipulate, you can get a lot of money.
7. TikTok Creator Fund
A TikTok user with a huge following can earn using the Tiktok creator fund. It is actually the traditional way to earn on the app. Though it is not a quick strategy like the others, it is most rewarding when it matures. Earning through the Tiktok Creator Fund is a long-term strategy and necessitates commitment.
...........................
As a TikTok user, if you have a huge following, it only means one thing: you are already creating video content that people love. So, what you just need to do is to keep at it. Keep creating those engaging videos and posting them.
The more engaging videos you post, the more followers you get. The more followers you get, the more views you'll have. Then, if you have as many views as stipulated in Titok's guidelines, Tiktok pays you. Did you see the flow?
For clarity, let's explain that TikTok only pays according to the number of followers and views generated.
So, for 1,000 followers, which may result in 1,000 views, Tiktok pays 2-4 cents. This implies that TikTok accumulates all your earnings as your followers increase and yields more views until you reach the number of followers and the number of views you are expected to have.
...........................
With this strategy, TikTok users can earn large sums of money each month, between N100,000 and N2 million, depending on the number of followers, video views, and engagement.
To join the TikTok creator fund, see the guidelines below:
You must be at least 18 years old.
You must be a Nigerian citizen.
You must have a minimum of 10,000 active followers.
Your published TikTok videos must be original and follow TikTok rules.
In the last 30 days, you must have received at least 100,000 video views.
So you see, to be a beneficiary of the TikTok creator fund, you must have at least 10,000 followers and 100,000 views in the last 30 days.
Once you have hit this mark and Tiktok pays, you can then withdraw the money from your Tiktok account. To withdraw, follow these steps:
...........................
ii. Launch the TikTok app. Tap the three horizontal dots in the upper-right corner to access settings.
iii. Go to your wallet, tap "my income," and then withdraw.
iv. Sign in to your PayPal account to confirm the withdrawal.
7. Request donations or contributions
Asking for donations or contributions from your followers or viewers becomes a valid option as a money-making strategy when you have a good reason.
It may be uncomfortable, but if you truly need the support of your viewers to be able to produce video content that they will be interested in, then it's certain that your viewers will be happy to support you since they want more of your content.
8. Become a Tiktok Account Manager
...........................
Becoming a Tiktok Account Manager is another way you can earn money with Tiktok. As a TikTok account manager, you can either be an agent on behalf of brands to a TikTok creator or you can be the one who helps brands and businesses manage their TikTok accounts.
9. Tiktok Video Editing
Before considering this path as a way to earn money on Tiktok, you should have some experience with video editing. With your video editing skills, you will be able to assist TikTok creators in editing their videos. Your job will be to ensure the videos portray professionalism before uploading.
10. Profit from likes and comments
Earning money by liking and commenting on videos forms a part of the list of how to make money on Tiktok in Nigeria. Although this does not pay much, it is still a viable way to make money on the video-sharing app.
...........................
Conclusion
With the above-listed options, you can begin to make money on Tiktok as a Nigerian. As earlier noted, you can make a lot of money on the app, but you need to be committed to it to reap the rewards because it is a long-term game. You must be willing to devote time and effort to it if you are going to make money with TikTok in Nigeria.
As earlier stated too, you can make a lot of money on TikTok in Nigeria as long as you follow this list of how to make money on TikTok in Nigeria. Though the strategies listed here for how to make money on Tiktok in Nigeria are efficient, in reality, you can use any strategy that works for you.
...........................
Only those who have no fear of succeeding and do not fear failure end up making a lot of money on the app. So, be daring and jump on this opportunity to make millions with Tiktok in Nigeria.