Our goal in this article is simple: to reveal everything you need to know about how to become a pilot in Nigeria.
Truthfully, being an aircraft pilot is one of the noble professions not only in Nigeria but around the world.
So, whether it's your childhood dream or a newly developed aspiration, what's important is that you will find answers to your questions.
Who is a Pilot?
A professionally trained individual who operates an aircraft for personal use, commercial reasons (e.g. private jet pilots), commercial airlines and government agencies.
Before you are eligible to practise, you must have undergone flight training and be certified. After that, people, companies and agencies who need your professional service can hire you.
...........................
Types of Pilot in Nigeria
The popular types in Nigeria include:
1. Private Pilot
This is someone who flies an aircraft for personal pleasure or business reasons. Generally, they don't fly for commercial purposes and they don't accept compensation for their services. Aside that, the authority permits them to operate small aircrafts by themselves.
Also, they have no restriction to fly at night and at a controlled airport.
Finally, if a Private Pilot has the accepted rating and endorsement, such person can fly any single engine land airplane.
2. Commercial Pilot
From the name, there's already a suggestion of commerce which can in turn translate to money.
A Commercial Pilot is someone who's compensated for their flying services.
They obtain the commercial pilot certificate to operate an aircraft under this category.
...........................
Since they function in a scheduled flight, they abide by the regulations of the aviation authority of Federal Airports Authority of Nigeria (FAAN).
Furthermore, becoming a Commercial Pilot means learning how to fly complex aircraft. So, this level demands more in-depth knowledge about professional flight operations.
3. Airline Transport Pilot (ATP)
A pilot under this category works with an airline for scheduled flight to airlift passengers from one location to another.
The certificate obtained is the most advanced of all types of pilot.
In addition, all airlines only reckon with pilots who have acquired the ATP certificate.
Becoming an Airline Pilot requires at least 1500 flight hours.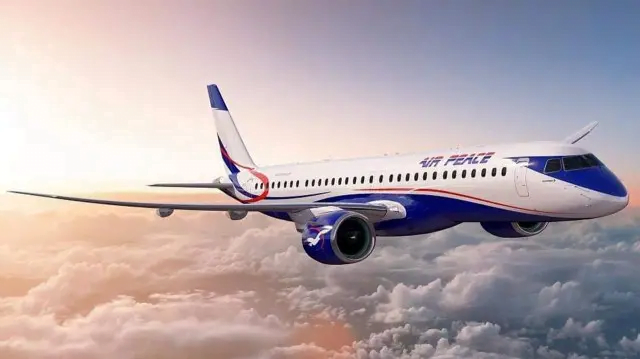 How to Become a Pilot in Nigeria
Follow these 3 steps and fully understand how to become a Pilot in Nigeria:
...........................
1. Understand the Training Options Available and Which One is Suitable for You
Who becomes a real professional in a career without training?
I don't know if you've found one but I doubt if there is.
Even if there is, no airline, military composition or private individual will require your service if you are not certified.
For this reason, a training is of utmost priority. And before you opt in for a training, it's important you consider the training options available fo you.
The following are the options:
a. Flight School
There are a number of flight schools in Nigeria. Specifically, there are more than 25 of them and notable among them is the Nigerian College of Aviation Technology, Zaria.
...........................
These schools offer a variety of pilot training programmes you can select from.
However, kindly note that each school has its peculiar tuition fees, requirements and procedures for enrollment.
Some of these schools include:
b. College Degree
Combine a university degree with flight training if you consider an aviation-related degree programme.
When you complete this degree programme, the institution will award you a college degree and usually, a Commercial Pilot License (CPL) accompanies it.
c. Become a Military Personnel
This option might work if you cannot afford the expenses of an aviation training school.
Also, if you have an interest in serving this country in the military context, this is an option to consider.
Why? Your onboarding the Nigerian Airforce affords you the opportunity to get trained by the Nigerian government for free.
...........................
However, this comes with a clause.
After training, you can't just pick your bag, leave the military and start using your aviation knowledge at will. You must serve in the military for at least 12 years before they allow you to resign and pursue another career path.
d. Airline Cadet Pilot Program
In this context, airlines usually sponsor cadets for aviation training. Basically, airlines admit and train students and guarantees their employment in the same airline upon the completion of their training.
Also, the aviation institution awards trainees the Airline Transport Pilot License once certified.
2. Consider the Requirements to Begin A Nigerian Pilot Programme
It's very important you know what the training schools need.
Your journey to becoming a pilot starts with gaining entry into a training school. Anything contrary to their expectations will lead to admission disqualification.
...........................
So What are the requirements to begin the Nigerian Pilot Programme?
First, you must not be less than 16 years old.
Second, you must have completed a secondary school education.
Also, you must be a Science student.
Additionally, you must have at least 5 credits in your O'level result including Mathematics, English Language and Physics.
Lastly, you must present a proof of medical fitness.
3. Go for Your Training
Here's something you must always remember as an aspiring pilot:
Your goal determines how far you will go in your career.
Meaning, you can decide to be a Private Pilot, Commercial Pilot or Airline Transport Pilot. And as a result, there are different licenses you need to obtain at different levels.
...........................
Now, let's consider these licenses one after the other.
a. Student Pilot License (SPL)
As a trainee, this is the first license you will ever need. It confirms your approval to operate an aircraft as a student.
As a matter of fact, this is a requirement stated by the Nigerian Civil Aviation Authority (NCAA) and you must not be less than 16 years old.
b. Private Pilot License (PPL)
Next in line is the license required to man an aircraft without anyone compensating you.
Primarily, this license approves you of flying other yourself, people or cargo. But you are not permitted to receive any compensation for such service.
To become a PPL holder, and among other requirements, you must not be less than 17 years old. Also, it's important you have your SPL already and you must have completed not less than 40 hours of flight time.
...........................
Note that your school of enrollment will make other requirements available.
c. Commercial Pilot License (CPL)
If you want to earn with your certification, then this is the first license you should aim at. In other words, this license is your very first step to becoming a paid professional pilot.
But what does this imply?
It means you will need to have more flying time than what's needed to earn a PPL. Specifically, a minimum of 200 hours flight time is required or 150 hours if you've successfully completed a course approved by the NCAA.
Also, your age must not be less than 18 years. Aside that, you must hold a recent Class 1 Medical Certificate.
d. Instrument Rating (IR)
It's not a news!
...........................
There are times a flight is due but the prevailing weather condition will not allow departure.
However, an instrument rated pilot can fly an aircraft in any weather condition using just the instruments.
In case of low or no visibility, such professional can still navigate the aircraft seamlessly.
Meanwhile, Instrument Rating usually comes with the Commercial Pilot training but it can be obtained as a separate license.
e. Multi-Engine Rating (MER)
Although, you can also obtain MER separately, but it comes with Private Pilot and Commercial Pilot trainings.
Bagging this rating helps you to operate a multi-engine aircraft.
f. Airline Transport Pilot License (ATPL)
Last on the list is the ATPL. This is a license for a more experienced pilot.
...........................
If your goal is to work with a commercial airline, fly the crew members and passengers, then this license must be your ultimate pursuit.
Basically, it is what certifies you to become a Captain.
That's cool, isn't it?
Now, to become one, you must be 21 years and above. In addition, you must have logged in a flight time of not less than 1500 hours .
Finally, once you have your license (especially your PPL, CPL and ATPL), it is safe to say you are already a pilot.
Reminder: Your goal determines how far you will go in this journey.
Which school can I study Pilot in Nigeria?
There are a number of schools in Nigeria you can apply to for aviation courses but these 3 are notable for training you to become a pilot:
...........................
1. Nigerian College of Aviation Technology (NCAT), Zaria.
2. International Aviation College, Ilorin.
3. Dhaewood Aviation Business School (DABS), Ikeja, Lagos.
Also, you can consider travelling abroad to acquire your knowledge and skills. You can consider aviation schools in South Africa and United States of America.
How much does it cost to become a pilot in Nigeria?
Actually, the cost depends on the school you are applying to.
Some of the schools are owned by the government while some by private organizations.
For instance, the first air training institute in Nigeria – Nigerian College of Aviation Technology (NCAT), Zaria, is owned by the Federal Government of Nigeria.
Also, International Aviation College, Ilorin is owned by the Kwara State Government.
Lastly, Dhaewood Aviation Business School (DABS) is owned by a private organization.
...........................
Anyway, to get a full pilot training course in any of these institutions, be ready to part ways with nothing less than Seven Million Naira (₦7,000,000).
How much does a Nigerian pilot earn?
A very important question, right?
The take home for pilots is not the same for all. Basically, your monthly income depends on your rank, years of experience, number of monthly flight hours and who you work for.
By the way, First Officers (FOs) and Senior First Officers (SFOs) earn between ₦300,000 and ₦800,000 monthly while a Captain who flies locally earn between ₦500,000 and ₦1 million on a monthly basis.
However, a Nigerian Captain who flies internationally earns between ₦1 million and ₦2 million every month.
Career Options for Pilots
...........................
Having a clearly defined career path is crucial.
It helps to maintain focus and drives motivation for you to go as far as you can and achieve as much as possible.
The following are the career opportunities available for a pilot:
1. Airline Pilot for Airlines
2. Corporate or business aviation pilot
3. Cargo Pilot
4. Charter/ Air Taxi Pilot
5. Flight Instructor
6. Medical/ Air Ambulance Pilot
7. Agricultural Pilot
How long does it take to earn a license as a pilot in Nigeria?
Earning a license to be a pilot in Nigeria can take anywhere from 6 months to 2 years. However, the length of time it takes to obtain a license is dependent your flying experience, references, and the licensing authority's evaluation of the applicant's application.
...........................
What is required to pass the licensing test for pilots in Nigeria?
To pass the licensing test for pilots in Nigeria, you must demonstrate knowledge of aviation regulations and Nigerian air traffic control procedures.
Additionally, you must demonstrate an understanding of aircraft systems and be able to operate the aircraft within prescribed safety limits. Next, you must also demonstrate an understanding of the aircraft's emergency systems and cardinal directions.
Conclusion
Becoming a pilot in Nigeria can be a challenging process, but it is definitely possible with the right qualifications and licenses. If you are interested in becoming a pilot in Nigeria, be sure to investigate all of the requirements carefully before beginning the application process.
This post – how to become a pilot in Nigeria – has the requirements and other information you need to kick start your journey the right way.
...........................