Are you planning on sending an invitation to large number of people and don't know any bulk SMS providers in Nigeria? If yes, then this publication will review top of them for you.
To begin with, you will agree that SMS means Short Message Service. Then bulk SMS on the other hand is all about sending volume of Short Messages at once.
It works fast and well. It allows you to communicate to dozens of people at a time spending little strength, energy and money.
Hence, there are tons of bulk SMS providers in Nigeria, with each one of them offering similar or same packages, although at a different price and quality.
Without much delay, in today's blog post, we shall be considering the top 20 bulk SMS providers in Nigeria right now.
Advertisements
CONTINUE READING BELOW
Best bulk SMS providers in Nigeria right now
Without any regard to rank or hierarchy, the following are the best bulk SMS Service providers in Nigeria that you can count on.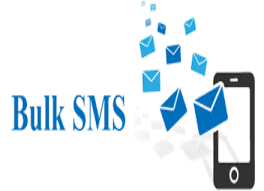 1) Nigeria Bulk SMS
You can't list top 5 bulk SMS providers in Nigeria without mentioning Nigeria Bulk SMS. The company has 12 years of solid experience with over 70,000 customer databases.
Evidently, they remain the most used Bulk SMS company in Nigeria. Their service and delivery is very fast, affordable pricing, non-expirable SMS units, etc.
2) Xwireless.Net
This bulk SMS provider platform has been in existence for years now. Their website is very simple with a user-friendly interface and design.
Plus, X-Wireless provide solutions for Excel Plugin, thereby allowing its users to send bulk SMS from an excel sheet with messages and contact inclusive.
Advertisements
CONTINUE READING BELOW
3) Gold SMS 247
In the same vein, you can buy SMS from Gold SMS 247 for as low as 72 kobos per unit. This SMS service provider offers its users an immediate delivery upon payment.
4) BulkSMSNigeria
The BulkSMSNigeria is another SMS service provider company that can help you send short messages to a large number of people.
This company don't select a particular network, just like other leading companies, it sends SMS to all network in Nigeria.
Equally, BulkSMSNigeria can send message to over 600 other networks across the globe.
Lastly, the company has a very huge user-base than most of its competitors because of its ranking for keywords that are related to bulk SMS in Nigeria.
5) Smskernel
Actually, SMSkernel is also one of the leading bulk SMS service providers in the country right now. Its exciting attributes features responsive design, quick SMS delivery option, etc.
Advertisements
CONTINUE READING BELOW
That is to say, this feature make sure that your message does not take much time before it get to its destination.
6) 50kobo Rapid SMS
Among other features, 50kobo Rapid SMS delivers its customers messages quickly without any stress or problem.
Upon registration, this bulk SMS provider company gives its new user free SMS unit as a welcome bonus.
Apart from these, it also lets you pay for the service it renders via internet banking and you can use ATM card to order SMS unit, too.
6) Yugosms
The responsive design and user-friendly services of Yugosms made it one of the highly patronized in the industry.
The platform can be accessed, conveniently by low-end phones as a result of it easy-to-understand UI, too.
Not limited to that, Yugosms gives new users 2 free SMS units for them to have a taste of what they are signing up for.
Advertisements
CONTINUE READING BELOW
7. Multitexter
There is no way you will talk about bulk SMS service providers in Nigeria right that you won't mention Multitexter.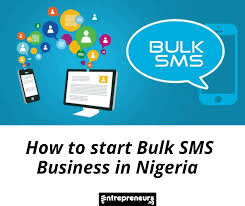 The company is unique in it own way and it offers quality services like other leading bulk SMS platforms in Nigeria does.
8) Smart SMS Solutions
In addition, there is Smart SMS Solutions too. They are unique and special in their own way too.
That being said, the Smart SMS Solutions offers a cool message interface. Needless to say, it's normal to state that this bulk SMS service provider keeps improving its features.
Nonetheless, the platform is one of the go-to options you can consider using when it comes to sending bulk SMS to large number of people.
9) SMS Grace
Next on the list is SMS Grace. Like the name implies, this bulk SMS platform offers an affordable pricing in its service. Isn't that Grace?
Advertisements
CONTINUE READING BELOW
The company offers 85 kobo per unit to its prospective customers who will be buying over 6,999,999 units from them.
Equally, for customers that will be buying between the range of 1 to 4999 units, their price is N1.75 naira per unit.
10) Kull SMS
As in Kull Short Message Service, cool isn't it? Joke apart, the Kull SMS allows it customers to send bulk SMS at 1 SMS per unit.
And the asking price for a unit N1.40 naira and that is if you will be buying over 999,999 units at a time.
But if you will be buying between 1,000 to 9,999 units, Kull SMS will be charging you N2.00 naira. It is not all about the money, though.
11) Ara Text
More so, there is also Ara Text in the Bulk SMS industry. The platform is doing great in terms of fast delivery, affordable pricing, and simple website user interface.
Advertisements
CONTINUE READING BELOW
12) Melody SMS
Worthy of mention is Melody SMS. The SMS provider is among the top SMS providers platforms in Nigeria that offers payment options.
There, you can engage their service to send a bulk message to your love ones within and outside Nigeria and it will be delivered within a short while.
13) Ebulksms.com
The magnificent Ebulksms is among the most used and reliable bulk SMS companies in the country.
The company offers a well-known solution that is used by numerous leading firms and organizations in Nigeria.
Moreover, Ebulksms platform's design is neat, user-friendly, and very straightforward to use.
While the portal is also responsive, it is normal to state that it does not really fit well for users that are using low-end mobile phones.
But nonetheless, the Ebulksms render an excellent SMS service with great delivery time. Trust me, their service is worth trying.
Advertisements
CONTINUE READING BELOW
14) Dmobili
Just like XWireless and co., Dmobili bulk SMS platform has been in the multi-SMS business for quite a long time.
The company is so big now that several big firms and companies in Nigeria are engaging its SMS services.
15) Speedwaysms
Going down to Speedwaysms for your bulk SMS service in Nigeria means you will get one thing right for sure, fast delivery.
Essence, Speedwaysms is among the simplest and easiest-to-use bulk SMS platforms in Nigeria for the last few years.
So of you ever exhaust your options because of a reason or the other, remember that this SMS network provider is also another wonderful tool for the job.
16) Sms Experince
If you are in dire need of a service to send bulk SMS to your beloved ones across Nigeria at a very high speed, then SMS Experience is there for you.
Advertisements
CONTINUE READING BELOW
Most importantly, this platform message delivery is great and excellent as it comes with the option of purchasing SMS online.
This option allows you to use your ATM cash card for the service it renders to you or you paying them directly to their account.
Should you choose to pay them yourself using your ATM card or direct payment, your account will be within 12 hours.
17) SMS Live 247
Also, next on the list is SMS Live 247, such is a bulk SMS service tool that allows its customers to send SMS to wide variety of audiences across the country.
The SMS platform is an important site for sending dozens of SMS to any networks without any issue in this country simultaneously.
18) Padisoft
If you've been in the Nigerian bulk SMS industry for a long time now you should definitely know Padisoft.
Advertisements
CONTINUE READING BELOW
The SMS network provider is one of the leading SMS providers in Nigeria. They offer great and reliable bulk sms solution to private organizations and individual.
With Padisoft bulk SMS service company, you can purchase bulk SMS units for as low as 90 kobo per unit with quick delivery to Airtel, Glo, Etisalat, and MTN.
19) Bulksmsbase
Without doubt, with this Bulk SMS platform in Nigeria, you will come to the realization that you can use it as part of your adverting strategy.
It can also help you retain customers, thereby achieving a better customer and staff relationship with your firm.
20) 85kobo.Com
Lastly, 85kobo.com is, yet, another bulk SMS provider that has been in existence for a very long time. The platform can into limelight in since 2005.
Ever since then, 85kobo.com has been maintaining their position as the most celebrated VAS provider for tons of SMS in Nigeria.
Advertisements
CONTINUE READING BELOW
Guided by research, 85kobo bulk SMS company offers the most affordable and cheapest prices for SMS units in Nigeria.
Other than their top-notch services, customers can also buy Recharge Card, Data subscription, pay Electricity Bills, etc. from the company.
Conclusion
There you have the top 20 bulk SMS providers in Nigeria. Do take your time to read their reviews before deciding on who to get your vote.