Ever wondered who the richest men in Delta state are? You are about to find out as we take you on a ride with some of the most elite indigenes of Delta state who have made bank.
Delta is one of the states in Nigeria endowed with riches. The state rakes in revenue for the country and is home to some of the richest men in the country.
The state is also one of the best places in Nigeria where oil is produced. In addition, about 5 million people live in Delta state, including many wealthy people known all over the country.
With all of these things in mind, it's not surprising that Delta state has many wealthy men among the wealthiest in Nigeria.
So, in this article, we'll tell you about the ten richest men in Delta state and how much money they have in no particular order.
Advertisements
CONTINUE READING BELOW
Richest Men in Delta State
1. Tony Elumelu
The person at the top of the list is Tony Elumelu, a businessman, philanthropist, and economist. He was born Tony Onyemaechi Elumelu on March 22, 1963, and is today one of the wealthiest people in Delta state and Nigeria.
Heirs Holdings and The Tony Elumelu Foundation were both founded by Mr. Tony. He also serves as Chairman of the United Bank for Africa, one of Nigeria's largest banks.
He is a member of the Private Capital Group for Africa Partners Forum, which is part of USAID. In addition, he was on the Nigerian President's Agricultural Transformation Implementation Council during Goodluck Jonathans Regime.
He was one of the vital players who helped make the National Competitiveness Council of Nigeria, and he is now the vice chairman of that council. He is also on the Global Advisory Board of the Sustainable Energy for All Initiative of the United Nations (SE4ALL).
Advertisements
CONTINUE READING BELOW
Forbes magazine previously reported his status as one of the most influential persons in Africa.
In addition, Mr. Tony has received the Nigerian national honors of Commander of the Order of the Niger (CON) and Member of the Order of the Federal Republic for his contribution and positive impacts on the lives of many Nigerians and Africans (MFR).
He is believed to be worth an estimated $1.9 billion.
2. Jim Ovia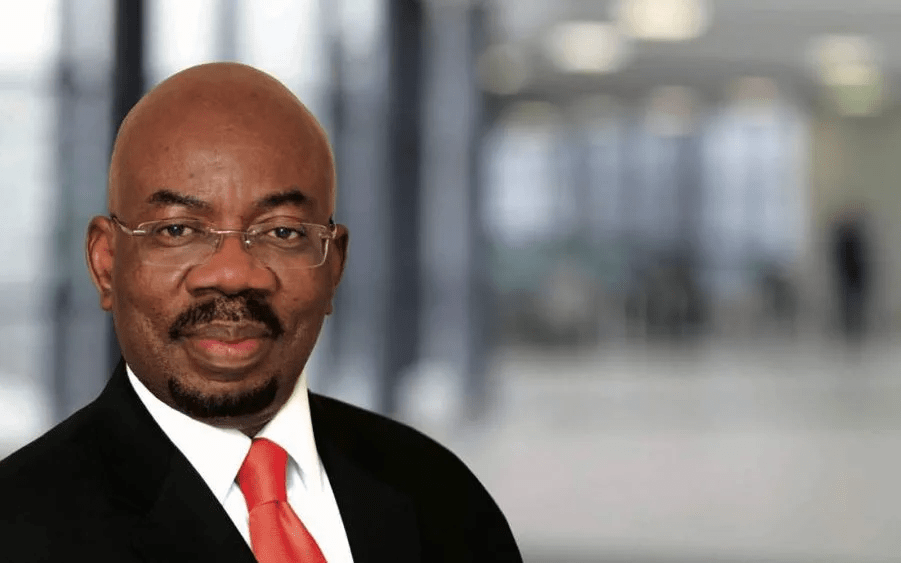 Another extremely wealthy Nigerian from Delta State is Jim Ovia. He founded Zenith Bank and is a well-known banker in Delta state. He is still the biggest shareholder in Zenith Bank and one of the wealthiest people in his state, with a supposed net worth of $550 million.
In addition to his accomplishments in the banking industry, Mr. Jim Ovia, who also invests in real estate, is renowned for launching the well-known mobile telecom provider Visafone.
Advertisements
CONTINUE READING BELOW
Since he entered the business sector years ago, he has accomplished a lot for himself, and he is today one of the wealthiest people in Delta State.
3. Benedict Peters
Benedict Peters is a businessman, entrepreneur, the founder and CEO of Aiteo Group, one of Nigeria's biggest and most successful companies. He has been good at what he does for more than 20 years in commodity, energy trading, and banking.
In the 1990s, Peters worked in Nigeria's oil and gas industry for companies like Ocean and Oil Limited and MRS Oil and Gas Limited, where he was the first Managing Director. He started Aiteo Group in 2000 because he had a strategic vision and was passionate about business and leadership development.
He has developed it into a company that employs thousands of people and helps Nigeria better manage its natural resources.
Advertisements
CONTINUE READING BELOW
In 2014, Nigeria's Leadership Newspaper named Benedict Peters Man of the Year. He was honored for his innovative work to help Nigeria better handle its strategic assets. He is believed to be worth about $2.7 billion.
4. Onajite Okoloko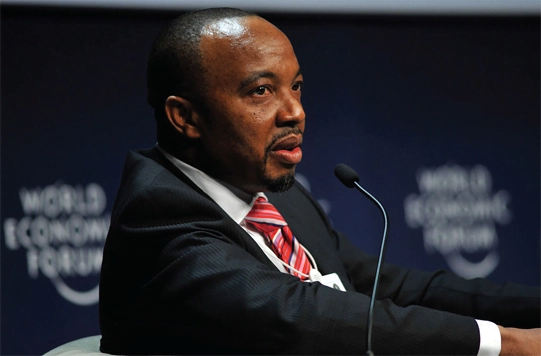 Onajite Okololo lived in the U.S. and worked there. Then, in 1994, he went back to Nigeria to work in the oil business. Okoloko worked in sales, marketing, and business development in the United States.
Okoloko was one of the first people to join the Ocean and Oil group. The company is big in Nigeria because it has been able to buy a lot of property there.
Onajite Okoloko is a very smart man, and because his wealth can't be measured, he is also considered to be one of the richest men in Delta state. In the United States, his brother is a judge.
Advertisements
CONTINUE READING BELOW
He is believed to be worth about $1.5 billion.
5. Ayiri Emami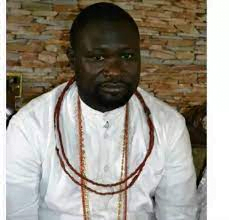 Ayiri Emami has a lot of investments and is thought to be one of the richest businessmen in Delta state. He is one of the most extravagant chiefs in the state because of this. Emami is also one of the most well-known people with a lot of money in Delta State, Nigeria.
Ayiri is the leader of the Itsekiri tribe, and his family loves him very much. He has businesses in the oil and gas industry in Nigeria. The millionaire's expensive lifestyle and wealth have kept him in the news.
His net worth is thought to be around $400 million. This makes him one of the richest men in the delta state.
Advertisements
CONTINUE READING BELOW
6. Emmanuel Emoefe
Emmanuel Emoefe is from a tribe in Delta state called Isoko. He is in charge of Portplus limited, a company that works in the marine business.
His company does business not only in Nigeria but also in other places around the world. Through his business activities, this man has made sure that a lot of Nigerians have jobs.
He is one of Nigeria's most successful businesspeople, and he also makes a lot of money with an estimated net worth of $100 million.
7. Ned Nwoko
Prince Nwoko was born on December 21, 1960, into the Idumuje-Ugboko Royal family in Delta state's Aniocha North Local Government Area. He went to the University of Keele in Staffordshire, England, where he got his Bachelor of Arts in Law and History degree.
Then, he went to King's College in London and got an LLM in Maritime and Commercial Law. After that, he was brought before the English Bar at Lincoln's Inn.
Advertisements
CONTINUE READING BELOW
At the height of his business, he had more than 30 lawyers working for him. It was praised around the world for how carefully and persistently it fought in court for financial integrity, transparency, management, and verification of the foreign debts of third-world countries and the states that make them up.
In 1998, Prince Nwoko went back to Nigeria. He ran for a seat in the Federal House of Representatives, representing Delta state's Aniocha and Oshimili Federal Constituency and won. He was a member of the House of Representatives until 2003.
Prince Nwoko has made clear progress in law and politics, but he is also interested in aviation, real estate, and farming.
He is in charge of Project Tourism as its Chairman. His company, Linas International Limited, was started with the help of the Nigerian Tourism Development Corporation (NTDC) to promote Nigeria's tourism and cultural assets through creative projects that make money.
Advertisements
CONTINUE READING BELOW
Prince Nwoko started the first sports college in Africa called STARS, which stands for Sports, Technology, Arts, and Research Sciences. His foundation, the Ned Nwoko Foundation, started the Malaria Eradication Project in January 2020.
This project's goal is to get rid of malaria in Nigeria and all of Africa, beginning with waste management, sanitation, and the development of vaccines. It is believed that he is worth more than $500 million.
8. Godwin Agofure
Godwin Agofure is another well-known Deltan who is very successful in business. He is a well-known person known all over the country, especially for what he has done to help the Nigerian transportation industry grow.
If you are from Nigeria, you probably know about G.Agofure motors. It is one of the most well-known transportation companies in Nigeria and has been making a lot of money for a long time. Well, Mr. Godwin Agofure started the company.
Advertisements
CONTINUE READING BELOW
Mr. Godwin is a person who is good at business and has a lot of business ideas. He makes a lot of money and has used it to do many good things for his people.
Godwin is believed to be worth about $1 billion.
9. Pat Utomi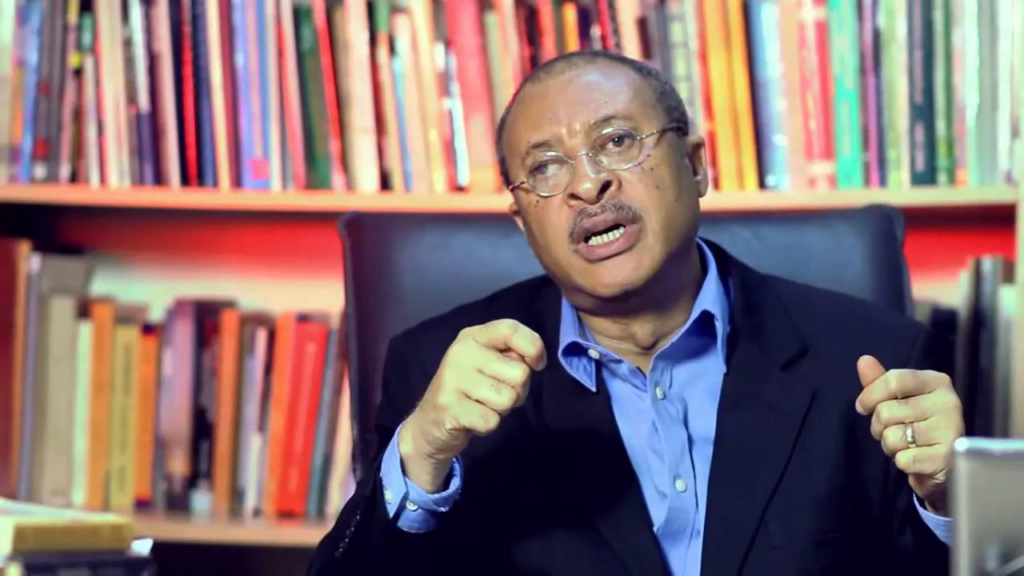 Patrick Utomi is a well-known scholar, a political economy professor, and an expert in management. He is a well-known person whose skills have earned him different rewards in different situations and helped him move up the right ladder.
The professor started the center for value in leadership and the African Democratic Congress party a while ago, and even the federal government seeks his advice. He is a professor at the prestigious Lagos Business school.
Professor Utomi has made a lot of money in Nigeria, but he has also had positive impacts on the country. Utomi is believed to be worth an estimated $150 million.
Advertisements
CONTINUE READING BELOW
10. Igho Sanomi
Igho Sanomi started Taleveras, an international commodities trading company with annual sales of $2 billion. Taleveras works in a wide range of global energy markets, such as crude oil and other refined petroleum products, natural gas, and power.
The trading arm of Taleveras, which is now located in Dubai and Abuja, is one of the largest independent energy traders in Africa.
It also has offices in West Africa, Europe, and Asia. At its peak, the company moved more than 170 million barrels of crude oil and oil products every year. It has assets in both the upstream and downstream stages of the oil business in several African countries.
He has been honored twice by the world-famous Institute Choiseul, which is based in France. He appears at the top of the list of the Choiseul 100: Economic Leaders for Tomorrow, which ranks young African leaders under the age of 40 who will be important to the continent's economic growth.
Advertisements
CONTINUE READING BELOW
Sanomi hasn't talked to the media much in the past, but he's finally going public for a good reason.
Conclusion
Even though Delta state has a lot of wealthy men, these ones are the richest of the rich in the state. They have a lot of money and power. Some of them are even generous people who keep giving back to the society they came from.
Want to know the richest men in Anambra state and their net worth? You can find out by reading (Forbes) 9 Richest Men in Anambra. You've Never Heard of No 9 Before