Do you need the list of the most reliable banks with magnificent assets in Nigeria? If yes, you just came to the right place as this article will be unraveling the top 5 strongest banks in Nigeria.
But before then, you must understand that all commercial banks in Nigeria are financial institutions licensed to render financial services and as well serve as an intermediary between parties in all forms of financial transactions.
While there are more than enough financial institutions in the country, the strongest Banks in Nigeria to be discussed below were assembled after series of research on all the available banks in Nigeria.
But the following handpicked ones are the most reliable, biggest, and strongest banks by brand esteem, total assets, customer satisfaction, market capitalization, number of branches, ATM galleries, the bank's national fame, online banking systems, etc.
.........................
Related Content
Top 5 Strongest Commercial Banks In Nigeria
1. Access Bank | N8.7 trillion Assets
You probably guessed GT Bank or First Bank, but Access Bank has more assets than the rest of them.
Access Bank is, without doubt, one of the best five biggest and strongest banks in Nigeria in terms of assets, deposits, loans, customer service, and branch networks.
The bank has numerous branches across Nigeria and her internet banking system is one to reckon with. In fact, it serves its users through five (5) business segments namely; Institutional, Commercial, Transaction services, Retail banking, and financial markets
.........................
On April 1st, 2019, Access Bank announced its merger agreement with Diamond Bank, and ever since then, the bank has hit the ground firm and solid as the biggest commercial bank in Africa.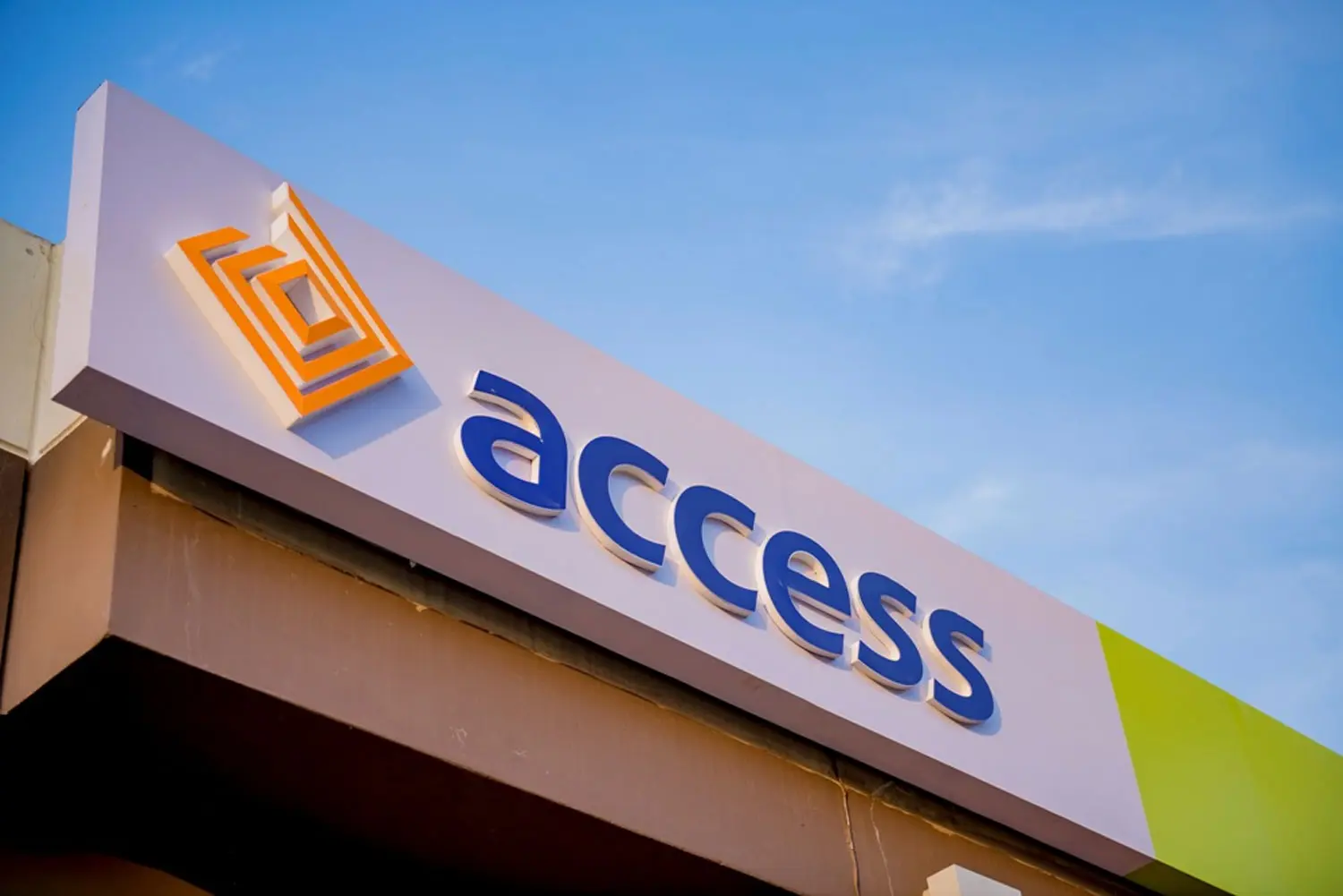 Subsequently, after the end of her merger with the Diamond Bank, Access Bank flagged up her plan for an amplified banking institution in the country and this gave birth to its enormous and excellent financial-administrations supplier.
As of December 2020, Access Bank had assets that were valued in the abundance of N8.7 trillion. The shareholders' equity was roughly estimated to worth $4 billion. That's huge, isn't it?
It is true that there are stories out there that this bank can be annoying some time, but they are as strong as they get.
.........................
Leave us a comment below as regards what you think about this bank. Do you have an account with them?
2. Zenith Bank | N8.5 trillion Assets
Next on the 5 strongest banks in Nigeria list is Zenith Bank. This financial institution has an enormous financial experts co-op in Nigeria as well as other Anglophone West Africa countries.
It has several business workplaces and over 500 branches in all states of Nigeria including the Federal Capital Territory. It equally has backups in Ghana, United Kingdom, Gambia, The United Arab Emirates, China, and Sierra Leone.
Zenith Bank has user-friendly mobile banking services and her customer care representatives have an excellent human relation discipline among many other things.
Not limited to that, Zenith Bank was licensed to operate on foreign currency exchange by the Nigeria Stock Exchange and it is equally registered with London Stock Exchange.
.........................
In a bid to make the list of the biggest bank in Nigeria, Zenith Bank accumulated ₦6.35 trillion in 2019 as her total assets and a whooping N8.5 trillion in 2020.
Sequentially, the bank shareholders' equity was, however, valued to be around ₦850,353 million as of 31st December 2020.
3. United Bank For Africa (UBA) | N7.7 trillion Assets
The United Bank for Africa Plc (UBA) also made it to the strongest financial institutions list in Nigeria. Being the main pan-African bank and financial administration co-op, the bank is really doing wonders in the Nigerian banking system.
Ideally, UBA is Africa's most flexible and finest banking Group with decent activities in more than 20 African countries and business workplaces in three world financial locations, namely; London, New York, and Paris.
.........................
Ever since the bank's breakthrough, it kept on developing and this could be seen and acknowledged when it finished 2020 with N7.7 trillion worth of total assets. It equally obtained Net Loans valued at N3.2 trillion and that's a magnificent 20.2% development YoY in the advance book.
4. First Bank of Nigeria | N7.7 trillion Assets
As the name implies, the First Bank of Nigeria (FBN) Limited is the first and one of the leading banks in Nigeria. In fact, it's arguably the best bank in Nigeria due to its first-class services as well as longevity.
First Bank offers a remarkable and far-reaching scope of corporate and retail financial administrations via 44,000 in excess business outlets to over 17 million customer accounts.
.........................
For a good five (5) consecutive years — 2011, 2012, 2013, 2014, and 2015 — FirstBank was named the Best Bank Brand in the country by the popular The Banker magazine owned by the Financial Times Group.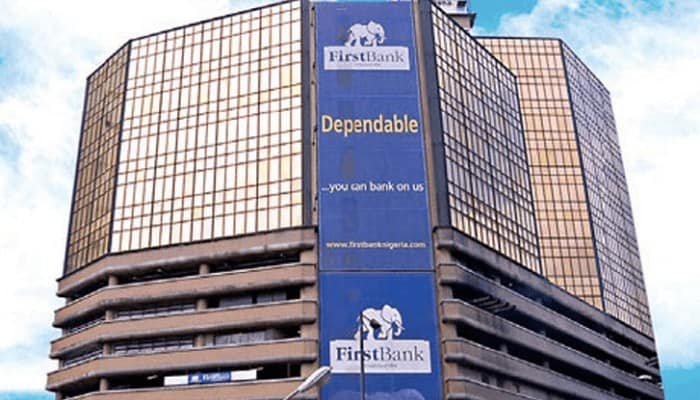 Other than the fact that the First Bank has its headquarters and several other branches across Nigeria, it also operates a wide business network of over 750 business areas across the Africa continent, the United Kingdom, and other delegate workplaces in Beijing, Abu Dhabi, and Johannesburg.
Having this financial institution on the list of the best banks in Nigeria is not a mistake, the bank actually lives to its repute. In 2019, First Bank has assets totaling N5.2 trillion and on December 31st, 2020 its total assets have grown exponentially to N7.7 trillion.
.........................
5. GTB | N4.9 trillion Assets
The list of the top 5 strongest financial institutions in Nigeria will not be completed with the notable mentioning of the famous Guaranty Trust Bank (GTB) Plc. Although the bank came into the limelight in 1990, ever since its establishment, Gtbank has found greatness, grown, demonstrate skills and best experiences.
Informatively, GTB is a bank with reliable conveyance of magnificent and innovative financial arrangements, and its excellent customers support enhanced it to record great development and an established enviable fan base.
What's more, GTBank was honored with several domestic and international awards in 2016 for administration and product development. The World Finance Magazine awarded it as the Best Banking Group, it also received an accolade as the most innovative Bank in Africa from "The Banker Magazine (Africa)", among many others.
.........................
As of today, Guarantee Trust Bank operates on assets that were valued to have worth ₦4.9 Trillion with shareholders' support estimated to be around ₦600 Billion.
Conclusion
While several financial institutions in Nigeria are doing well in terms of their mode of operations, customer supports, and more, but the above discussed are the 5 strongest banks in Nigeria right now.