Every Nigerian living in Nigeria today understands that the economy has gotten very bad. In fact, at the time of this writing, the naira has fallen further against the dollar such that the businesses you can start for 50k last year are now 100k business ideas. 50k right now is not even up to $100 again.
It would have been possible to start a mini importation business in 2021 with 50k naira, but today, that same 50k can barely buy anything and ship it. But we are not allowed to give up, so we must try.
Therefore, in this article, I'll be giving an update about the businesses you can start with fifty thousand naira in Nigeria. Success necessitates sacrifice, and the journey of a thousand miles starts with a single step.
Also, I will attempt to show you businesses you can scale, not just a menial job to pass time, but businesses you can start and over time grow to a real business that is worth more than fifty thousand naira (50k business ideas) to something closer to millions of naira. As long as you have the courage to do it and are not ashamed or shy.
Advertisements
CONTINUE READING BELOW
Raising capital for a business is not easy, especially in today's Nigeria. So if you can manage to save up to fifty thousand naira (50K), we want to show you businesses you can start with 50k or less.
Looking for a cheap networking company to join with guarantee success because you'll get a someone who will walk you through everything. Click here to learn more
You might want to also check out businesses you can start with one million Naira
Businesses you can start with 50K or less
1. Food Business
This remains the number one business that you can still start with 50k in Nigeria today. Without controversy, food is one of the basic human needs for survival, among others, such as shelter, and clothes. Man cannot do without food. Every day, food is consumed everywhere in the world.
Advertisements
CONTINUE READING BELOW
Though there is a preference, some workers go to work on an empty stomach not because they don't have money to get raw foods to cook, but because they have little or no time to cook. I personally hate to cook.
Many people prefer to get ready-made food because it saves them the stress and time they might use in cooking. You can leverage this to start a food business. Therefore, the food business is a business you can start with 50k or less.
You can start this food business by cooking at home and finding a spot around your street where you can come out and serve. You can sell just in the mornings and do other things the rest of the day.
For example, there's a woman who comes only in the morning to my street to sell rice and stew every morning. She stays just at one corner of the junction with her seats and people troop to come to buy her food cause it's convenient and sweet.
Advertisements
CONTINUE READING BELOW
Alternatively, you could cook at home and deliver to clients in offices or homes using a courier service. A lot of families work too hard to have time to cook their own food. This is a gap you can fill.
N.B: as an extra source of income, you can sell both raw foodstuffs and cooked food. Doing this will make you serve more people from different categories while you make your money.
Related: 15 Smart ways to invest your money in Nigeria (2021)
2. Indomie Stand
Honestly, this business is still part of the food business, but I wanted to put it in a different category of its own. You actually don't need much to start this business. Just get a pot or two from your house, find a good corner, and start preparing indomie and egg.
Advertisements
CONTINUE READING BELOW
Case Study: I know of a lady who started this 50k business and is making serious money now. She lived in a student hostel and started it from her room. She printed a few fliers and bought a carton of indomie and eggs and hotdogs and all those stuff you use in making indomie. It cost her less than 30k, including the takeaway plates.
She started selling to her lodge mates and then two weeks later, surrounding lodges started ordering her indomie. Then later she added spag to it and today she has even a delivery guy who delivers her indomie all over town.
If you live in a hostel, you can try this out. This is a 50k business idea that has dignity and you can always expand.
Advertisements
CONTINUE READING BELOW
3. Selling Petrol (Black market)
How best to get into the oil and gas, if not to start small and on the streets. The power situation in Nigeria is epileptic at best and every single person who can afford to own a generator owns one. From students to business owners to family people, everybody runs their gen at night.
In fact, it is among the businesses you can start with 50k or even less. Fuel is in constant demand and people don't like going to filling stations. Even bikes and Keke riders prefer to buy black market petrol than buying at fueling stations because they believe the meter at the fuel stations is incomplete.
So let's say you take a 50-liter gallon and go to the fueling station to buy fuel at 185 or 200 depending on how much they are selling at your side, then you go back to your neighborhood and sell at 250 or even 300 naira, I can assure you that you will make a gain of about 3500 naira that night. Depending on the level of customers, you can sell 100 liters or more a night.
Advertisements
CONTINUE READING BELOW
This 50k business idea only requires you to work at night and you have all day time to yourself.
4. Oil Perfume business
Personally, I hate this particular business, especially because I don't know how to scale it or expand it. But trust me, a lot of people are doing this 50k business in Nigeria and using it to supplement their income.
This is also included in the businesses you can start with 50k. It is actually very easy to start too and requires no stress. Simply find a supplier, buy from them and sell to people on your Whatsapp status, Facebook, Instagram, and a host of other people and start making money.
5. Content Creation
Another wonderful business you can start in Nigeria with 50k is content creation. All you need is either a laptop or a mobile phone. Watch a few youtube videos on how to create content and that's it. In fact, this is a business you can start with absolutely no money. Unless maybe you don't have a good phone or laptop, then you'll need the 50k to buy the phone or laptop for the business.
Advertisements
CONTINUE READING BELOW
OK, let me explain further, there are millions of blogs out there that need content writers. If you have a flair for writing, then you'll make so much money, you wouldn't know what to do with it.
My website www.atlanticride.com and our partner site dripmotion.com spend over 500,000 naira every month paying our professional writers. You can easily tap into this business and start earning money.
6. Plantain chips business
Plantain chips are fried crunchy and it is made from ripe or unripe plantains. It is a lucrative business that requires little or minimum capital of 50k to get a slicer (which is an asset), plantain, groundnut oil, stove & frying pan or pot, sealer & nice packaging. You can market it by supplying it to schools, shops, stores, etc.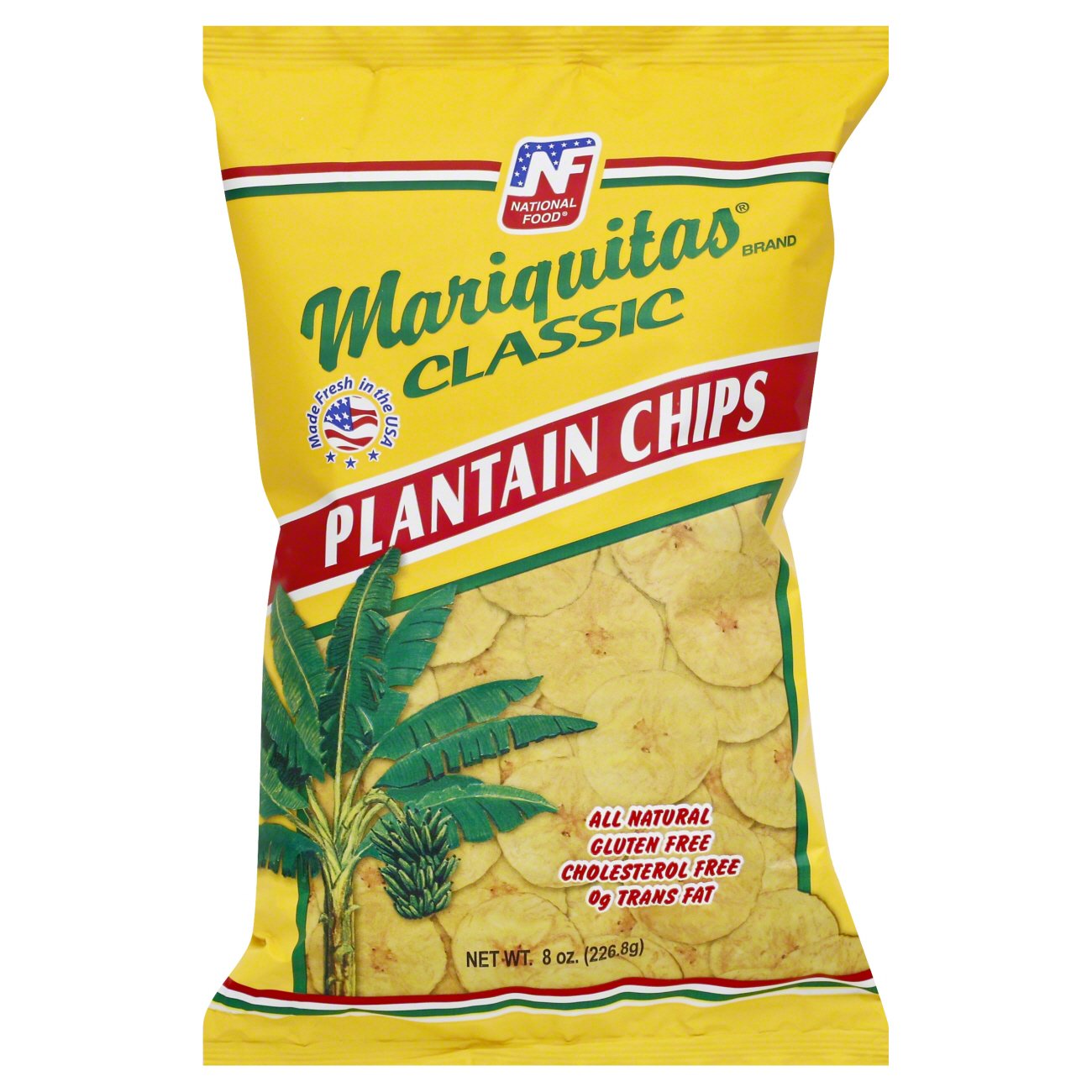 7. Popcorn business
This is also a good business you can start for as low as 50k naira or less depending on the capital you have available. When starting a popcorn business, you must choose a good location for your business.
Advertisements
CONTINUE READING BELOW
Survey the area you want to start your popcorn business, and choose a strategic spot. Major materials you need to start a popcorn business include a popcorn-making machine, the maze, butter sweetener, package nylon, and a sealer as the case may be. If you have enough capital, you can have more than one spot, which means you will get someone to run other spots for you.
N.B: Starting a Popcorn business with 50k means you will have to get alternatives for some of the needed materials. The most expensive on the list of materials is the popcorn-making machine. So instead of buying a popcorn-making machine, you can use a pot or frying pan or buy a corn popper pot.
Looking for franchise opportunities? Here is a idea: Top Donuts Franchises: how to get into the donuts Franchise business

Advertisements

CONTINUE READING BELOW
8. Candle production
Nigerians are always faced with challenges of power supply, so many go for alternatives to satisfy their different use of electricity. A good example is the use of candles for lighting. Therefore, a candle is in high demand, and going into the production of candles is a good idea. To start the production of candles, you can start with a capital of 50k.
9. Make-Up Artist
If everyone was like me, this wouldn't even be a business idea at all, talk more of a 50k business idea. But ladies love to look beautiful and they pay hugely for it.
With the high cost of things now one would wonder how true it is to start a make-up artist business with 50k. Well, the truth is with 50k, you may not be able to buy the complete materials needed for this business but there's a way around it.
Advertisements
CONTINUE READING BELOW
You can use the 50k to learn the skill and start making up for people who have the materials but don't know how to use them. By doing this, you can save up money to buy your own materials.
The beautiful thing about this business is that your customers remain your customers for a very long time and it is a recurring business. Also, once you are good, you'll get tons of referrals from your customers.
10. Sales of mobile accessories
this is also a lucrative business and very profitable. Many mobile phone users will want to acquire a mobile phone accessory to aid and enhance their usability of the mobile phone. You can start on a small scale with 50k.
11. Bead making and wire works
This is also a lucrative business you can start with 50k easily and earn a living. All you need is the skills. You can start bead-making and wirework from your room and your products using different marking methods to make enough sales. You can start this business with as little as 50k
Advertisements
CONTINUE READING BELOW
12. Hair/Barbing saloon
Everybody cares about their look and will always visit the saloon to have a nice hairdo or haircut. Owning a Hair/Barbing saloon is a lucrative business. All you need to start is the necessary skills. You can start this business with as little as 50k depending on your location. The cost of renting a shop for a saloon varies with respect to location.
You can also start by doing house calls before finally getting your own shop. You wouldn't believe how much you can make doing house calls.
13. Fish fingerlings production
If you don't have the capital to own a fish pond, another sure way for you to make money in the Fishery business is by producing fingerlings and selling them to people that have the capital to own and run a fish pond.
Advertisements
CONTINUE READING BELOW
You can start this business in your backyard with 50k for other materials to house and the fingerlings and their feed before you sell them out.
Mini importation is a business that involves buying goods from other countries, usually from the manufacturer or wholesaler, and it comes at low prices. The goods are bought and imported into the buyer's country.
The buyer then sells at his/her desired price to make a profit. When doing a mini importation business, you don't have to travel to the country you are buying from. Thanks to technological advancements that have been made possible. You can make your order from the comfort of your room.
You can start a mini importation business as low as 50k — 50,000 Naira or as high as 1,000,000 Naira depending on the capital you have available.
Advertisements
CONTINUE READING BELOW
Most people import their products from China because China is a producing country with lots of products and good prices to make profits. To succeed fast in this business, you need to carry out a market demand survey to identify goods that are in high demand.
Things you need to start a mini importation business are:
Smartphone or a personal computer
Good internet connection
Valid delivery address (home or office address)
Email address
Phone number
Capital.
Also read: How To Start A Mini Importation Business In Nigeria
15. POS business
The Point of Sale (POS) business is also referred to as an agent banking business and offers services like funds transfer and withdrawal, sales of airtime, and bill payments like GOTV, DSTV, Startimes, IBEDC, and other utility bills.
It is more profitable in areas with no Banks and limited ATMs. With 50k or more you can start this up, all you need to do is have a good plan before starting, and choose a good location, as this will determine how well the business thrives.
Advertisements
CONTINUE READING BELOW
Summarized steps to starting a POS business in Nigeria.
Go to your bank and register with them for POS or get from other available sources.
Locate a market/busy Environment,
Get your shop and banner for the advert for your new store, and you are good to go.
POS is also used in shops, markets, etc. The agent conducts the financial transaction and allows clients to deposit, withdraw, transfer funds, pay bills, recharge airtime, inquire about customers' account balances, and other related services.
16. Soap Production
Soap production is another business you can start with 50k or less. You can make liquid soaps, or bar soap, for bathing or washing, brand them, and distribute them to various supermarkets for instant payment. You are not limited to liquid and bar soap, you can also start detergent production.
Advertisements
CONTINUE READING BELOW
You could also decide to promote your soap on social media like Instagram or Facebook and ultimately deliver it to your interested customers. You can start this business with 50k,100k,200k, or more.
17. Jewelry business
With 50k & more you can start up a jewelry business, though it is quite risky due to theft and related issues, but you can get jewelry from a wholesaler and sell it at a retail price to make your profits.
Starting with 50k might mean you may not have a physical shop; you sell online and to people around you. You can invest more to start bigger and you can start by doing drop shipping. With drop shipping, you can start with as low as 50k for packaging and branding.
Advertisements
CONTINUE READING BELOW
18. Forex trading
This involves the buying and trading of foreign currencies. This business is quite Volatile and involves high risk. You must be well equipped with the trading skills and knowledge about the market to prevent loss.
With a minimum of 50k, you can always make money from the Forex market; but learning is very important here, so you won't be regretting starting it out in the first place.
19. Smoked Fish Business
This is another very lucrative business venture. You can make and sell smoked fish across various markets in Nigeria or even go ahead to export smoked fish to countries like the UK and earn income. You can start this business with as low as 50k and more depending on the capital.
20. Home and Beauty Products
You can start making beauty products like facial creams; liquid or bar soaps and put them for sale. The chemicals needed are easily available in the market. You can start making all of such products with less than 50,000 Naira.
Advertisements
CONTINUE READING BELOW
21. Tailoring/Fashion Designing
This is another super profitable business. People will always have to wear clothes. You can start a tailoring business. All you need to get is a standard sewing machine and some other materials and you are good to go. You can advertise yourself around your neighborhood or on social media to get yourself out there. You can start with 50k, 100k, or more.
22. Bag-making business
This is another thriving business. You can pay up to ₦15,000 (fifteen thousand Naira) to learn how to make bags, but if you want to save cost, you can learn how to make bags online by watching videos on YouTube. The material for this is cheap, and the profit is mouth-watering. you can start with 50k, 100k, or more.
23. Dry-cleaning Services
A lot of people in Nigeria, especially people with busy schedules, require the services of a dry cleaner as they are too busy to do the cleaning themselves. They outsource that part of their lives to a dry cleaner.
Advertisements
CONTINUE READING BELOW
The dry-cleaning industry is growing every day, and with 50k, 100k, and more you can start a dry-cleaning business. To get started you can buy a washing machine that washes, rinses, and spins the clothes. Also, a pressing iron is required in the dry cleaning business. The fantastic part about this is the fact that you can start this business in your house.
24. Recharge Card printing business
Millions of people use recharge cards of different denominations in Nigeria. The profit per unit voucher might seem small but considering the rate at which people use it, (i.e. the volume), the small profit will easily accumulate and become a great profit. You can start this business with as low as 50k, 100k, or as much as 500k.
25. Agriculture
Agriculture is very wide and you can choose the area you have an interest in. The major thing you should put into consideration in whichever area you choose in agriculture is that you must give proper attention and maintenance to have maximum yield.
Advertisements
CONTINUE READING BELOW
Agriculture is very profitable and interesting but you can sustain loss if care is not taken and if it is not done properly. it is a business you can easily start with 50k.
Areas you could choose to start a business in agriculture include:
Crop Farming: this involves the process of planting and raising crops. Crops also vary, from annual, bi-annual, perennial, and crops with a short life span. They include vegetable farming, maize, fruits, rice, beans cassava, yam, etc.
Livestock farming: this involves the raising of livestock animals such as Broilers production, Cockerel, Hens, Turkey, rabbits, Ram, Goats, Snails, fish, Pigs, etc.
You can start some of this with as little as 50, 000 Naira and as much as 1,000,000 Naira.
Other areas you can start a business in agriculture include:
Sales of farm implements: this involves the selling of farms such as cutlass, hoes, water, etc, and can be started with as little as 50k, to 1M. however, when it comes to bigger implements such as machinery, and their spare parts, it will definitely require capital but can still be started with 1M.
Sales of farm chemicals and other inputs such as herbicides, fertilizers, pesticides, etc.
Summary
Advertisements
CONTINUE READING BELOW
Considering the state of Nigeria's economy, it is common for one to think that starting up a business would require a huge sum of money. We've been able to come up with businesses you can start with 50k or even less.
Most of these businesses are not really new to us and are businesses we can run from the comfort of our homes. Note that for every business to thrive, there are certain things to put in place.
Ensure you do your background check properly and watch your business grow into an empire.