If you are an ardent follower of the Nigerian news, you would know that the government does not have solid plans for the youth. We are more or less left on our own. There are bills to pay and dependents to take care of and a 9-5 seems elusive.
You could also be a 9-5er and yet want something better or a "side hustle" as it is called to augment your monthly income, or you just want to have something established. If you fit into any of the categories above, then you are in the right place and reading the right article. This article explores businesses you can start with 200k in Nigeria.
Sorry for all that, now lets dig into businesses you can start with 200k in details.
1) Farm produce and storage
This is one of the businesses you can start with 200k in Nigeria. Even in a zombie apocalypse, humans must eat. Food is a very basic necessity that humans can't do without. Because of this, it never goes out of the market.
.........................
Beginning this business may seem difficult at first. You will need to get suppliers from farms in the north, depending on what you want to sell and store them till the prices rise and then you can sell for profit. There are several food items that can be done this way and some of them include beans, yam, plantain flour etc. You can also buy and store charcoal and sell during the rainy season. There is a lot of profit attached to the farm produce business.
2) Hand sanitizer production
There was a major boom in the hand sanitizer industry last year due to the pandemic. It became imperative that individuals learn how to make hand sanitizers at home. Starting the hand sanitizer business does not require much capital all you need is the skill, dedication, and places you can supply.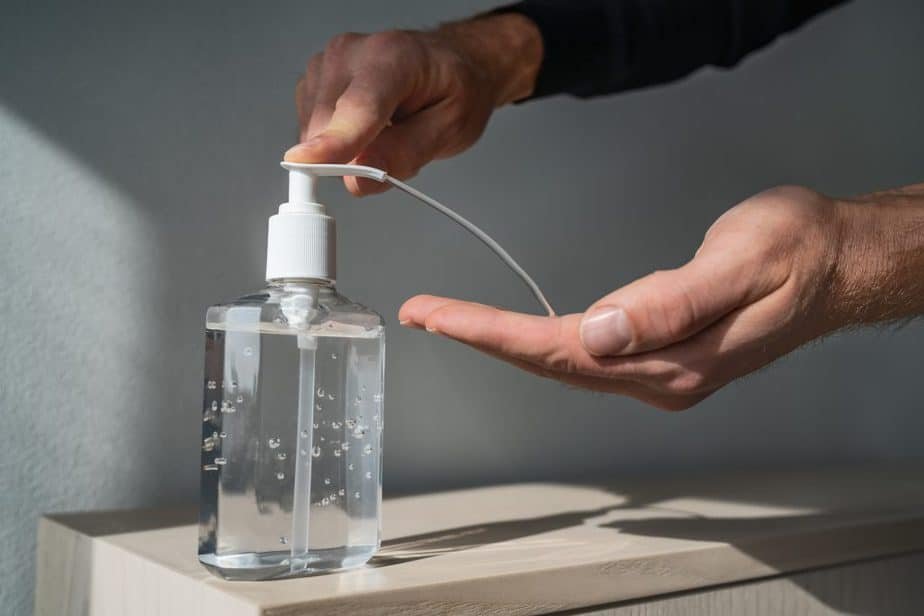 Succeeding in business will require you to do something different. You can decide to make sanitizers of different scents and package them in very appealing bottles to sell.
.........................
3) Perfume business
Perfume business is one of the businesses you can start with 200k in Nigeria. Everyone loves to smell good and there's a perfume for every category. The seeming hitch could be getting contacts to buy from. It's way cheaper buying directly from the factory.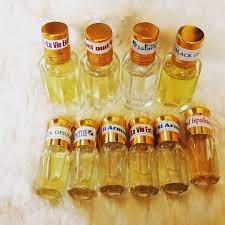 Another angle to the perfume business is perfume making. Perfume making is a worthy money-making skill. The bulk of the capital goes into buying ingredients and bottles for the perfume. The boost to the business is having an array of fragrances to choose from and also packaging superbly.
4) Soapmaking
This is another business that can be started with 200k. You can make liquid soap in large quantities and supply it to hospitals, offices, schools and different individuals.
To take this business a step further, you can introduce the making of solid soaps in different fragrances in a well-packaged container. They can be bought for personal use, for souvenirs and even for decoration.
Making of air fresheners can also be incorporated. Air fresheners for cars, houses and the like.
.........................
5) Smoothie making
Making and selling smoothies is another business you can start with 200k. You can do this business from the comfort of your home, but you would need to market aggressively on social media.
Requirements for this business is a fridge, a strong blender, your ingredients and containers for packaging. With time, you can include parfait, yoghurt and other drinks.
To succeed in the smoothie business, you have to know your onions and to know your target audience. Your packaging should also be a great one as it attracts people to it.
6) Jewelry
Ladies love jewellery and accessories. With 200k, you can start up a jewellery business. This business is lucrative for everyone especially students. You can sell steel, zirconia, gold, and the like.
7) Make-up studio
Being a makeup artist has a lot of pros. Several occasions come up every day and several ladies need make-up artists.
You can operate this business from the comfort of your home, or visit your clients' house.
.........................
To succeed, you must be very good at your job. Your flawless work will serve as a referral. You can also open a social media page where you can display samples of work you have done previously.
8) Sale of make-up items
This is one of the businesses you can start with 200k in Nigeria.
Now and then, ladies need original make-up items ranging from brushes to powders, eye shadows, beauty blenders and the like.
You can start first from the comfort of your home and generally progress to renting shop space. Having a social media presence is an added advantage.
9) Food business
There are lots of individuals online and offline who cook and deliver to their clients. The food business is a lucrative one as "man must chop". You don't have to run a restaurant before you can do food business. All you have to do is to know how to cook well and voila, you're on your way to making it.
.........................
This is a business that you can start comfortably with 200k. The good thing about this is that you can cook according to your customers' orders and not record losses.
Having a social media presence boosts this business and it is even better if you work with a delivery company to deliver your customers' orders to their doorsteps. Your cooking business will flourish if your meals are really tasty and packaged hygienically.
Conclusion
This is just a tip of the iceberg as regards businesses you can start with 200k in Nigeria. There are more businesses you can start. It is important to register your business, however, as this helps to improve trust on the side of your customers. Another great tip is to invest in packaging. This sells you even in your absence. Sloppy packaging is a huge turn-off. It might also be challenging dealing with annoying customers, however, you can be polite yet firm with them and watch your business flourish.