There are tons of fine dinning in Florida but to be discuss here today is the list of the best restaurants in Jacksonville.
Jacksonville is the biggest city in the Sunshine State and is becoming a solid dining hub in the South East region, together with Orlando, Miami, and Atlanta.
As such, people with refined taste buds are willing to make a trip just for a well-balanced meal in one of these best restaurants in Jacksonville.
There are many restaurants in the city for those with an adventurous appetite, and there is something for everyone.
From places to get premium dishes and wines to places to have a fun brunch, you can find them all in Jacksonville.
At its core, Jacksonville is a coastal town where people are casual about life.
.........................
While in the city, just look for fine dining with a more relaxed vibe, unique dishes, and none of the pretentiousness you might expect from a high-end restaurant.
In a city whose food reputation is on the rise, you can enjoy both land and sea taste with a southern welcome and creativity in just one plate.
12 Best Restaurants In Jacksonville
Here are the best restaurants to enjoy delicacies for those with adventurous taste buds in Jacksonville. They include the following:
1. River & Post Restaurant and Lounge
River & Post is a bar in the Riverside neighborhood of Jacksonville, Florida. It has a beautiful rooftop bar with live music on the weekends. This place is a must if you want to eat casually in a stylish environment.
.........................
They are open six days a week and have brunch on the weekends. They serve delicious dishes. For lunch, you can get classic clubs, tacos, and burgers. For dinner, you can get rib eyes and seared ahi tuna.
You can't go wrong at River & Post, which has some of the best seafood and steaks in the southeast and a great view.
Ensure you still have room for their bread pudding which you should taste before leaving. It is one of the best places to dine in Jacksonville.
2. Black Sheep Restaurant
This restaurant is a favorite of locals and tourists. The fancy southern restaurant is in the historic Five Points neighborhood. It is known for its freshness, high quality, and award-winning food and drinks, making it a spot to visit.
.........................
Start with roasted oysters or hush puppies with pimento cheese.
For dinner, you can choose from lamb, chicken, fish, or steak, and the Korean Short Rib is quite famous. What more could you want than a bulgogi marinade and collard green kimchi?
Black Sheep has a great weekend brunch with classic dishes like omelets, steak, and eggs. One cool thing about this restaurant is that they serve nightcaps on weekends from 10 p.m. to midnight.
Stop by for a signature cocktail and to check out the rooftop lounge. They are open six days a week, except on Mondays.
3. Hawkers Asian Street Food
Any list of the best restaurants in Jacksonville with a mention of Hawkers Asia is undoubtedly complete. Hawkers Asia has two locations in Jacksonville. The first is in Five Points, and the second is in Neptune Beach.
.........................
It is an Asian Himalayan restaurant that opens for lunch and dinner daily. They have tasty flatbreads, baos, and dumplings for appetizers. After that, you can order their famous lo mein or homemade kimchi. Because they have so many trim plate options, it's easy to try many dishes.
Their delicious chicken skewers or bulgogi steak are dishes that kids love. And if you want something a little different from regular fried rice, try their basil fried rice.
4. Restaurant Orsay
Locals love this chic and cozy spot so much that you should make a reservation in advance. And guess what? It is worth the wait. This restaurant opens only four days a week, but they have a great weekend brunch on two of those days.
.........................
They are reputed for giving American seafood a French twist, so it's no surprise that their dishes are known as French hearts. At Orsay, there is something for everyone, from shrimp cocktails and house-made charcuterie to duck and shepherd's pie.
Not only do they use unique French techniques to make classic American dishes, but they also have signature cocktails. It's one of the best restaurants in Jacksonville.
5. Blue Fish Restaurant and Oyster Bar
If you like oysters, this is for you. With its casual dining and upscale atmosphere, Blue Fish screams Florida charm.
This place is great because it has an incredible patio outside, mimosas for $1 at brunch, and a nightclub. This restaurant has a delectable oyster and raw bar menu and also serves some mouth-watering dishes.
.........................
If you are yet to taste their fresh goat cheese salad or one of their tasty crab or salmon cakes, you are missing out. You can choose lighter meals like beef, chicken, or fish tacos or go for something heavier such as Mahi Bowl. There are also varieties of wines to accompany your fresh fish and steaks.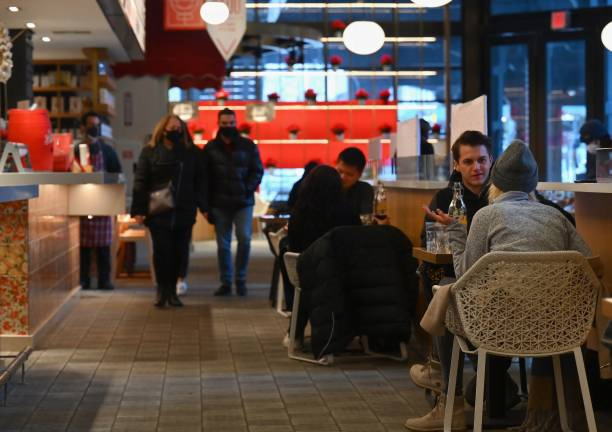 6. Congaree and Penn
Congaree and Penn is a classy farm-to-table option. This restaurant elegantly combines dining and tourism, and it also offers passes so that people can walk around the farm's 330+ acres on their own. You can even have a picnic with a special menu on the farm.
If you want to see agritourism at its best, you should be at this restaurant. Congaree and Penn is known for its luxurious drinks, juicy steaks, and stunning scenery. There is indoor or outdoor dining.
.........................
And you can make a group trip to the restaurant and dine next to the grapevines for a unique experience.
This restaurant closes on Mondays and Tuesdays, and kids are only allowed on Fridays, Saturdays, and Sundays between 11 a.m. to 4 p.m.
7. Island Wing Company Bar and Grill
Island Wing Company Bar and Grill is a trendy tropical bar with many baked and grilled food options.
When they first opened, they wanted to "keep the taste but ditch the grease," which is where their famous slogan "get baked" comes from.
So, you won't find fried food here, but you'll still be able to get all of your favorite island wing bar dishes. You will have a magical experience with their tasty wings and chicken tacos.
.........................
And if you love local foods, then the spicy smoked tuna dip is a must-have. Don't like meat? Many tasty gluten-free and vegetarian options like spicy zucchini, beer-battered mozzarella sticks, and Hawaiian BBQ chicken nachos are available.
8. Hana Moon Japanese Restaurant
Less than half an hour south of Five Points, Mandarin North Center, is one of Jacksonville's best places for Japanese or Asian food.
They serve some of the freshest sushi and sashimi in town, and each roll is presented in a unique, colorful, and creative way.
If you want to share a bunch of rolls, get a sushi boat and their tasty Hana Moon Roll. Locals also love their moon rice cakes which are very popular. If sushi isn't your thing, you can try the hibachi grills.
.........................
This restaurant is open for lunch and dinner daily except on Mondays. If you are on a budget, you will get good quality food and a cozy atmosphere for your relaxation.
9. Marker 32
Marker 32 has a five-star menu with a lot of delicious options. You can get local dishes or American dishes here.
This stylish restaurant is located on the intercoastal waterway. Not only does it have great food, but it also has a fantastic view of the water and a lovely, upscale atmosphere.
It is an excellent spot to go to if you want to eat at a nice restaurant. Even though it is pricey, it's worth it. Want to try a bit of a risk for dinner? Try the grilled octopus.
.........................
Marker 32 is a stylish restaurant with a beautiful view of the water and delicious cuisine that will make you come back for more.
10. Dwight's Bistro
This high-end gourmet restaurant is near Margaritaville in Neptune Beach. People love this place because it serves French, Italian, and Mediterranean cuisine.
Start with an appetizer like the Chef's Cheese Plate or crab cakes, then move on to a yummy hand-made pasta.
In Dwight's Bistro, you get delicious food, like sea bass, quail, lamb, fettuccine, and spaghetti.
The restaurant is the top-notch gem you've been looking for, serving some of the best European dishes. It only opens for dinner and is closed on Sundays.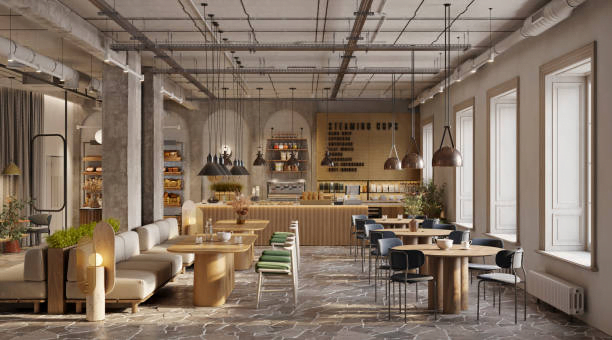 11. Coop 303
Coop 303, in the North Beaches Town Center, is another favorite spot in Atlantic Beach. It takes pride in ensuring you have a good time as it has many sitting areas, including a downstairs and upstairs patio and a beautiful rooftop experience.
.........................
It's worth stopping by as it serves both classic and modern cuisines in a sleek environment. You can enjoy tasty seared ahi tuna with sriracha sauce, asparagus, and ginger vinaigrette rice noodles here.
They have steak and chicken options and burgers made with Angus beef and plant-based vegan bun.
If you have a picky kid at home, get the fried chicken basket with a spicy honey dipping sauce and watch them finish the entire food. This restaurant opens daily.
12. III Forks Prime Steakhouse
III Forks is the perfect example of modern elegance. It has glass rooms made of wine bottles and an impressive wine list.
This original Texas restaurant is also a cut above the rest because of its creativity in plating food. When you buy hand-picked USDA prime steaks, you will surely get a premium cut that tastes great when cooked.
.........................
Start with the crabcake appetizer, accompanied by a creole beurre blanc sauce, and then move to salmon with its amazing tarragon chimichurri sauce.
There are a few vegetarian options, like a delicious veggie burger. It is in Tapestry Park and is only open for dinner and is closed on Sundays.
13. Cooper's Hawk Winery and Restaurant
This casual, modern American chain restaurant is an excellent choice for trying out handcrafted wines or eating a delicious meal. Cooper's Hawk is a perfect choice for adventurous eaters.
It has won over 200 awards for its wine and has a big tasting room like the one in Napa. But if you want to eat at this restaurant, it's best to make a reservation. You also get numerous options on the menu.
.........................
They also have a helpful tool on their menu: the bin numbers for each dish. These guides make it easy to pair a tasty wine with any meal.
Start with some of their free bread or a salad. You can grab the braised short rib risotto for dinner, or if you can't decide whether you want seafood or not, you are welcome to have both.
The local favorite is the romance red, or you could try the tasty Tempranillo.
14. North Beach Fish Camp
If you want to eat seafood on a beach where the ocean is just a few distances away from your table, North Beach Fish Camp is the place to go. It has a relaxed vibe, making it a great choice to bring your guests.
.........................
This fun restaurant has a casual and relaxed atmosphere. Their dishes are unique, but the shrimp and grits menu is so sumptuous you might be tempted to lick your fingers.
For fish lovers, you will be hooked once you dine here. This is because of the delicious traditional fish camp dishes on the menu.
Want to try something different? Get the grilled octopus. We bet you will relish every bite. There are also a lot of beers and signature cocktails to choose from. Try their Jalapeno mojito if you want something unique.
15. Poe's Tavern
This superb, eclectic restaurant is one of the oldest and a favorite in Neptune Beach. Poe's serves high-end pub food in a scholarly environment. They have gourmet burgers and fresh sandwiches, but they also make tasty fish tacos.
.........................
Their citrus-marinated mahi mahi is mouth-watering, and the yellowfin tuna taco with pineapple relish and sour chipotle cream is fantastic. Poe's fish tacos are so good that you should try them.
You will relish their delicious soups and salads, especially the sesame-seared ahi tuna salad with dried cranberries and a mango lime vinaigrette.
Traditional foods like burgers and grilled cheese sandwiches are on the kids' menu, and all their meals come with fries. It opens daily between 11 a.m. to 10 p.m.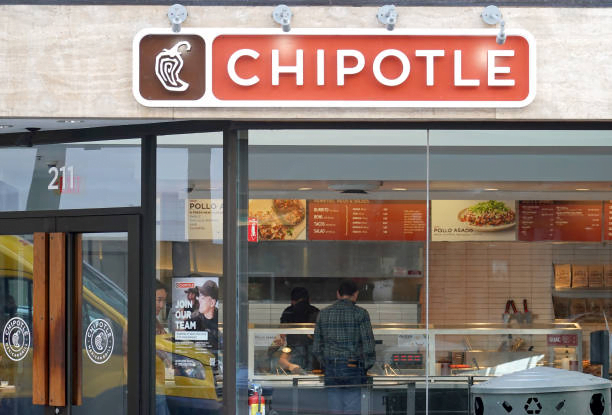 16. The Capital Grille
In the Saint Johns Town Center, Capital Grille is a formal dining place. Capital is known for having a classy, elegant atmosphere with white linen tablecloths.
It also has tasty meals, and because of this, it's best to make a reservation.
.........................
They serve one of the city's best steaks and freshest seafood, with an impressive global wine list.
Start with their fantastic lobster bisque, which will make you feel like you're in Maine, or try their amazing French onion soup with caramelized onions.
After that, try a juicy, dry-aged New York Strip with a spicy black peppercorn flavor, or try their outstanding pan-seared sea bass with mushrooms and asparagus.
At Capital, everything tastes great. Even if you only have a little room for dessert because their main dishes are so big, you can take a slice of their homemade cheesecake and some fresh fruit.
17. Casbah Café
This cafe and hookah lounge has some of the best Middle Eastern dishes. Here, in the historic neighborhood of Avondale, you can choose from delicious kabobs, fresh wraps, and tasty pitas.
.........................
They also have a wide range of drinks, from lagers to ales. You could also try one of their cocktails. A popular drink at the Casbah, the Prohibition Tea, is made with rum on the rocks, sour mix, and sweet mint tea.
Try the hookah while you sip your drink for an authentic Middle Eastern experience. For appetizers, you can start with hummus or stuffed grape leaves. There are vegan versions of both.
You can't go wrong with their tasty meat kabobs, which you should try with basmati rice pilaf. Casbah Café offers a unique experience. The restaurant opens daily from 11 a.m. to 2 a.m.
18. BB's Restaurant
This restaurant has many awards for being the best restaurant in northeast Florida. It is a few distances from San Marco and opens on a daily. They have a rooftop garden from where they get fresh herbs and vegetables.
.........................
Lovers of traditional dishes can satisfy their cravings at this restaurant. You can order their famous cinnamon bun pancake stack or chicken and waffles. If pancakes aren't your thing, you could try their delicious fish and grits.
You can also get signature soups and a slice of homemade bread. They have an impressive wine list, and you will find something to complement any meal. Your experience here will be incomplete if you don't taste their desserts.
Conclusion: Best Restaurants In Jacksonville
These are the best restaurants in Jacksonville that you should try out for a tasty meal. They are known for various mouth-watering dishes to satisfy your cravings.
So, if you're in Jacksonville, treat yourself to a delicious meal at one of these places for a memorable experience.
.........................
We hope you got value reading this blog post.