Are you an aspiring driver and need a list of the best driving schools in Killeen? Are you eager to get behind the wheel and drive around town without a session? If so, read on.
This blog post will list the top driving schools offering students a comprehensive learning environment, coupled with various training, support, and services delivered passionately in Killeen.
Best driving schools in Killeen
When you have the appropriate vehicle and the right center to teach you how to stir the wheel, driving can become a thrilling experience. With these leading driving schools in Killeen, Mount Everest could be moved.
Now, let's consider the top driving school with qualified instructors in Killeen, Texas.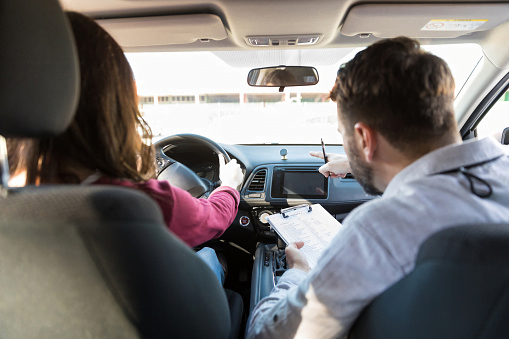 #1. Killeen Driving School
The noble Killeen driving school is one of the highly rated driving schools in Killeen that you can go to for your driving classes.
This driving school offers seven programs that render training for different qualifications, with the Texas Driver's License being the most inclusive.
Depending on your desired qualification, the time to complete your driving education in Killeen driving school ranges from 4 to 32 hours.
.........................
In this driving school, your time to become a driver is numbered, considering the qualified and licensed instructors working there.
#2. Total Rider Driving School
Whether you're a professional rider or a wannabe, Total Rider is one of the leading driving schools in Killeen to learn the beautiful art of motorcycle skills, defense, and safety.
For the past 20 years, Total Rider's top-rated, MSF-Certified Rider Coaches have taught over 30,000 people the art of street riding.
This driving school provides course materials, training bikes, and secure riding venues for its students. As such, you only have to provide the basic skills and the willingness to learn.
#3. Central Driving School
Central Driving School is one of the top driving schools in Killeen, Texas. The State of Texas licenses this driving school to provide driver education to teens and adults.
The school is dedicated to providing quality driving instruction in a safe, friendly, and serene environment.
The Central Driving School was founded in 1981, and since then, it has been educating and preparing passionate young drivers.
.........................
#4. Frost Driving School
Frost Driving School is located across the road from Belton High School. The school remains one of the safest choices for driver education.
Frost has experienced driving instructors with over 30 years in the field. These sets of instructors are always willing and ready to guide their students toward becoming qualified and safe drivers.
#5. Rally Ready Driving School
Understanding the art of driving and steering the wheel is not all that it is in driving; there is more to that.
Rally Ready driving school area of specialization is teaching intending students how to rally race. And since rally racing has struggled to find a safe haven in Texas, this school is there to mold professionals.
Dave Carapetyan, the Rally Ready driving school founder, traveled the country in 2004, competing in rallies and gathering ideas on what makes rally racing the most incredible sport on the planet.
Now that he is back in Killeen, Texas, his Rally Ready driving school in doing an incredible job in training amateur rally drivers into experts.
.........................
#6. Harker Heights Driving School
Another renowned driving school that provides a wide range of training, from driver's education, license to carry, and third-party road test, down to drivers safety courses, is Harker Heights.
Established in 2001, this Killeen driving school has evolved into much more than a typical driving school.
With the goal of supporting and assisting as many people as possible in driving safely, Harker Heights has become more of a pillar in Killeen.
#7. Action Career Training III
Are you looking to change careers? Do you start a new job in a field where employment opportunities are consistently in demand? Perhaps you'd want to work in the trucking sector but are unsure how to proceed.
If so, in Killeen, Texas, there is a truck driving school called Action Career Training. They have taught successful truck drivers driving and safety techniques for over 32 years.
Action Carrier Training offers commercial driver training, from starter development training to refresher courses. With the assistance of skilled instructors, you can develop the necessary abilities.
.........................
Do you need commercial driver training but none of our standard solutions meet your needs? Call 325-677-2444 right away to learn more about their personalized training programs.
#8. ATDS Truck Driving School
ATDS provides trucking courses that equip you with the abilities, information, and practical understanding needed to obtain your Texas CDL.
If you sign up for one of their weekday classes, the CDL training programs last for four weeks. Nine weeks are needed to complete weekend courses.
The ATDS tractor/trailer driver program is an extensive Class A CDL training that strongly emphasizes professionalism and safety.
The course includes:
Reading from textbooks.
Participating in class discussions.
Practicing driving on their practice range and public roads.
#9. Top Notch Driving School
Top Notch offers Teen Driving Lessons, Drivers Ed, Adult Driving Lessons, and even Senior Driving Lessons in Killeen, Harker Heights, and Fort Hood, thanks to its mobile classroom.
With its behind-the-wheel training program techniques, this driving school hopes to put safe and defensive drivers on the road.
.........................
In addition to assisting you in passing your driving test, the methods they teach you will also equip you for a lifetime of driving, totaling thousands of hours.
#10. Jim's Defensive Driving School
Take the first step towards building the career you've always wanted by learning defensive and safe driving courses from professional and licensed instructors.
Jim's Defensive Driving School offers skills improvement courses like defensive and accident prevention training for corporate drivers and lots more.
If you are in Killen or somewhere close, kindly visit Jim's driving school at Killeen, TX, 76542, or reach out to their office on 2546980060.
#11. Central Texas College
The Central Texas College Professional Truck Driving Program is a non-credit, continuing education course that offers students individualized driving training and instructions.
Also, a curriculum is in place to equip intending heavy-duty drivers with the knowledge and abilities required for a prosperous career as truck drivers.
Professional, seasoned, and certified instructors deliver both classroom and hands-on education.
.........................
If all you've ever wanted as a driver is to steer a heavy-duty Truck, the Central Texas College, Killeen, is one of the few places you can go to bring the dream into life.
Conclusion
There are tons of top driving schools in Killeen, Texas but the above highlighted are simply the best among their equals.