Want to learn more on how to retrieve BVN without Phone number? If so, kindly read on.
Considering the trend in security today, BVN is no longer news. As a result, Nigerians have been using Google the most to find out how to get a BVN without a phone number.
If you've lost your BVN SIM and are wondering how to get your BVN without a phone number, this blog post is for you. But before we proceed, let's look at what a BVN is.
What Is BVN?
The Bank Verification Number (BVN), an exclusive 11-digit number created by the Central Bank of Nigeria (CBN), is used by banks to confirm that their clients are who they claim to be, improve security in their financial systems, and combat or halt fraudulent activities.
.........................
BVN is as important as your account number because you can't do certain transactions without it anymore.
For example, BVN is often used to verify your identity when you do bank transactions involving a large sum of money.
Before the Bank Verification Number came along, you could lose your sim card, which wouldn't change how you did your transactions.
Things have changed, though, because of changes and new developments in technology. Now, a BVN is a necessity for every bank account holder.
You will be asked for your phone number, name, and other personal information when you register for a BVN.
In addition, your biometrics, such as your fingerprints, a picture of your face, your signature, etc., will be taken.
.........................
How To Retrieve BVN Without Phone Number
Thieves or hackers could get into your bank account if your phone gets stolen. Also, since your SIM card is linked to your BVN, it will be hard to get an OTP, and you may be unable to carry out certain transactions.
The worse that could happen to anyone is for scammers and hackers to get their hands on your phone with the BVN SIM.
They can get away with your personal information and money, which could lead to terrible things.
If you have lost your BVN sim card and can't remember your BVN, Below are ways to retrieve your BVN without phone number.
.........................
They are as follows:
1. Visit the bank
2. Internet banking
3. Mobile App.
Now let's look at these ways one after the other.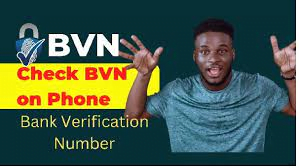 1. Internet Banking
Everything you need to do can be done online these days. Your BVN number is a special number linked to your account number and can be used to track what you do with your money.
You could easily get the numbers from the app for your bank on your phone. Before the process is done, you don't need a phone number.
But for most banks, the mobile app won't be connected to your bank account until you download it to your phone. Using Android, you can get your bank's app from Play Store.
.........................
The Apple Store is where Apple users can get them. You should sign up after downloading the app. To sign up, you must fill out some information, such as the numbers on your card, your PIN, your username, your password, and so on.
But if you're not a new user, you can use your details to log in. Some phones with the "Fingerprint" feature could even unlock your app with your fingerprint.
But you would have to turn on that feature on your bank app before you could use it. So, you're safe either way.
Normally, your BVN would be pasted right into the menu at the app's top. This could be different from one bank to the next.
.........................
This is the easiest and least expensive way to do it since all you need is mobile data. Of course, it would be better to connect to a stable and reliable Wi-Fi source.
2. Visit the Bank
You can't use the above method if you do not have a device that can connect to the internet. If you don't have your phone number, the only way to get your BVN back is to go to any branch of your bank.
Make sure you have a valid form of identification and your account number when you go to the bank. If you don't, your BVN won't be given to you.
When you get to the bank, ask for your BVN, and you'll be asked for those things. Once you give it to them, they will give you a BVN.
.........................
Some banks might ask you to bring your passport, so you should take it with you.
3. Bank's Mobile App
There is no need for consumers to visit the bank each time they want to carry out a transaction because all banks in Nigeria have mobile applications that make it simple for them to do so.
You only need to download, install, and register your bank's mobile app, which may be found in the Apple Store or Google Play Store.
Then, log into the app after finishing the registration process.
Your BVN may be on the home screen once you've checked in. Take your time browsing the app and looking in the menu and other areas if you can't find it; it's typically easy to locate.
.........................
If you still need help finding it, you can always use the app to get in touch with your bank's customer service and ask them where your BVN is located.
The method is free; you only need data to use the app, much like the online banking platform.
Conclusion: How To Retrieve BVN Without Phone Number
You can see that retrieving your BVN is a simple and easy process. Choose the method that will take the least time and do what you must before your account is hacked.
I hope this blog post helps you retrieve your BVN without a phone number.