Louisville, Kentucky, is famous for many exciting reasons, including its association with Muhammad Ali and the Kentucky Derby. However, it boasts a thriving cultural environment, especially regarding delicious food.
In addition, you can find some of the best restaurants in the world, like the original Kentucky Fried Chicken, there.
It is well-known for its wide variety of restaurants, which range from those specializing in bourbon-inspired cuisine to others providing authentic Mayan and Cuban meals.
This article will help narrow your choices by recommending the best eateries in this popular Kentucky area.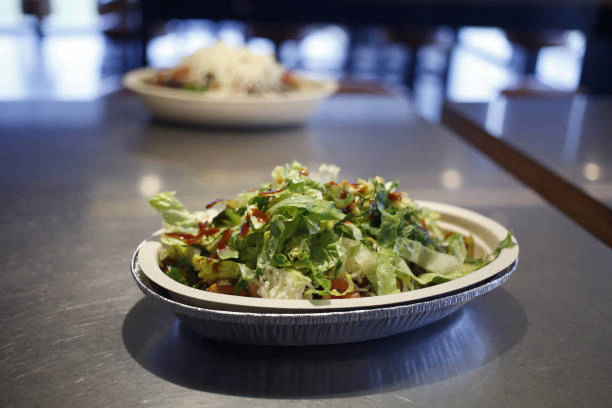 Top Restaurants In Louisville To Eat From
You can have a lot of fun trying out new cuisines by visiting the various eateries in this city. Below is a list of the best restaurants in Louisville so you can find a new go-to spot:
1. 610 Magnolia
In 2003, when it first opened its doors, this Old Louisville eatery quickly established a reputation for serving unique and delicious dishes.
Old wooden beams, mullioned windows, and French doors that lead out to a garden terrace give this restaurant a modern yet rustic feel.
...........................
Numerous magazines and newspapers like Bon Appetit, Food & Wine, New York Magazine and Southern Living have featured this restaurant.
The chefs at this restaurant are known to experiment with new flavor combinations by switching up the menu every week.
2. Mayan Café
NuLu's Mayan Café is a Louisville classic because of its commitment to using only the freshest local ingredients.
The restaurant's regular menu has dishes with a Mayan influence, such as papadzules and salbutes. This hip cafe is excellent for a night out with the one you love if you both enjoy trying new flavors.
With its intimate setting and relaxed atmosphere, this restaurant is perfect for enjoying the rich tastes of Latin American cuisine in comfort.
3. Havana Rumba
The Cuban cuisine at the family-run Havana Rumba & Tapas Bar is renowned throughout the area. Havana Rumba is the best place to try authentic Cuban cuisine in Louisville.
The ideal way to experience Havana Rumba is to sit at the bar, order margaritas or mojitos, and select some tapas from the menu.
...........................
This Highlands eatery on Bardstown Road is ideal for group lunches, relaxed meals with coworkers, and romantic candlelit dinners for two. You can listen to live music every night of the week while dining on tapas and meals like the Cubano sandwich.
Also, enjoy a cup of Cuban coffee, a slice of Tia's world-famous flan, or a Cuban-style chocolate cake for dessert.
4. Jockey Silks Bourbon Bar
The cocktail bar Jockey Silks Bourbon Bar, inside The Galt House Hotel, serves bourbon, other drinks, and some small bites you can enjoy.
The sophisticated ambiance makes this bar one of the best restaurants in Louisville. You can pair your drinks with Southern fried Chicken, fried green tomatoes, or truffle fries.
5. Jack Fry's
This restaurant is known for its sophisticated Southern fare and classic drinks. With its extensive history, Jack Fry's first opened its doors in 1933.
If you want a place to dine while enjoying live jazz music in the evening, this restaurant is the best place for you to go. Their dishes are popular because they combine classic Southern cooking with French techniques.
...........................
While the restaurant does provide vegetarian and gluten-free options for starters and salads, the entrees are more for meat eaters. Therefore, anyone with dietary limitations should do their homework before making a reservation.
You can make your dinner date classy, entertaining, and tasty if you choose this restaurant.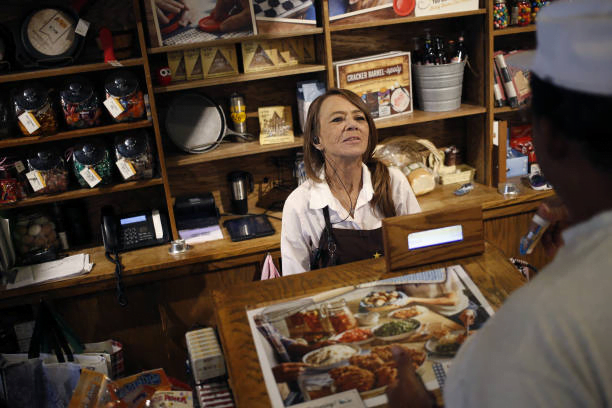 6. Jeff Ruby's Steakhouse
Jeff's is a classy Louisville restaurant serving excellent steak, seafood, and sushi. This posh steakhouse is one of the best in Louisville. With all its bright decor and friendly service, it's easy to see why people love it.
Live music and beautiful scenery make dinner all the more memorable. This restaurant is an ideal setting for any special event you can think of, whether it is a special dinner with friends or celebrating a special occasion.
In addition to the traditional New York strip steak, guests can enjoy the world's rarest beef, the Japanese wagyu filet.
7. Proof on Main
Proof on Main is an American restaurant at the 21c Museum Hotel in downtown Louisville. It is ideal for both foodies and art enthusiasts. Due to its strikingly original modern decor, it is considered one of the best in Louisville.
...........................
The food here is of the highest quality, and the atmosphere is elegant. Several publications, including Wine Spectator and GQ, have praised the bar. The bourbon flights and the varied menu have received glowing reviews.
The ever-changing modern art displays keep making the restaurant look new. The food inspired by Tuscan cooking always impresses visitors with its inventive flavors and eye-catching presentation.
8. Mussel & Burger Bar
You can find the Mussel & Burger Bar in the heart of Louisville, a mere block from the Ohio River. You can get fantastic burgers with a wide variety of toppings there.
Mussel & Burger Bar has two locations in Louisville; the original is on Seventh Street in the city center, while the second is on Taylorsville Road.
This Louisville eatery is an excellent choice for a casual lunch or a special occasion dinner for two. The burgers served here are so juicy, flavorful, and unforgettable that it's nearly impossible to stay unimpressed.
9. Taco Luchador Taquería
There's nothing not to like about the fantastic tacos served here at low costs. This restaurant is excellent if you're looking for something fast to eat.
...........................
Our finest tacos ever come from here. It provides Mexican street food in a relaxed and enjoyable setting. Tacos, from the classic barbacoa to the more exotic baja fish and suadero, are just some of the many options on the menu you can try.
The menu also has a selection of house-made dips and salsas (brisket).
10. La Bodeguita de Mima
You'll see why visitors can't get enough of this Cuban restaurant when you visit here. You can choose a table within the dining room, where red vinyl chairs contrast nicely with dark wood, or outside, on the lush patio.
The restaurant boasts a cigar lounge, rum bar, and live music as a homage to the grandmother of the family who runs this restaurant.
They are known for their authentic Cuban cuisine, from traditional rice dishes to seafood to famous Cubano sandwiches.
No matter which meal you choose, visitors suggest matching it with one of the establishment's excellent trademark mojitos.
11. Feast BBQ
Louisville's famous Feast BBQ is the place to go for traditional home cooking. The atmosphere here is spot-on for a place that serves authentic barbeque.
...........................
Everything from the exposed brick walls to the counter service is vintage. Its towering ceilings and exposed ducts make it feel like a garage.
Relax with family and friends at this Southern-style diner and enjoy some smoked meats and barbecue staples like coleslaw and baked beans. This hip, low-key restaurant is undeniably one of Louisville's finest, thanks to its exciting vibe and menu of tasty dishes.
12. Buck's Restaurant
This restaurant is a hidden gem in Old Louisville's historic Mayflower building. It is known as the neighborhood's go-to for special occasions. Have an excellent time here by enjoying a refined continental menu beside an exciting variety of dishes and nightly piano music.
It is the ideal location for any celebration, from birthdays to weddings. Buck's is on the Urban Bourbon Trail because of its extensive bourbon list (more than 50 bottles).
13. Wild Eggs
It's no secret that the breakfast options at Wild Eggs are some of the best in town. This restaurant is ideal if you want to start your day well by eating a delicious meal with a creative spin on a classic dish.
...........................
Breakfast is complete with the House-Made Cinnamon Roll made in a cast-iron skillet and the award-winning and best-voted egg dishes.
14. Napa River Grill
The Napa River Grill is an upscale eatery in Napa, California, known for its Cal-Pacific fusion cuisine and extensive wine list.
The menu features exquisitely cooked meals using only the freshest seasonal ingredients, and the wine list features only the finest wines.
The patio has a lovely outdoor bar, a fire pit, and grapevines for added ambiance. The location is perfect for any occasion, whether a business meeting or a romantic evening for two. You will have a blast eating your uniquely prepared California fusion food.
15. J. Gumbo's
J. Gumbo's is a popular, casual restaurant that serves Creole and Cajun cuisine. You can get the best lunch in Louisville at this unassuming spot and fill up delicious food bowls.
This local restaurant is known for its abundance of beads, lively Cajun music, and pleasant service. The wide variety of options available in terms of taste will have you coming back multiple times to have a new and exciting time.
...........................
16. English Grill
Located in The Brown Hotel, English Grill is a chic American eatery known for its unique recipes and tasty Southern dishes. This restaurant is the best place to enjoy an unforgettable evening.
Its soft furnishings, carpeted floors, and wood-paneled walls will help you wow your date with your sophisticated taste.
Even though the restaurant is known for its vast wine list, it is the restaurant's unique Chocolate Striptease dessert that truly steals the show.
17. Brazeiros Churrascaria – Brazilian Steakhouse
This restaurant prides itself on serving only the finest cuts of authentic Brazilian steak. You get a novel dining experience as the chefs carve the meat you ordered in front of you.
Not only do they provide excellent steaks, but the restaurant also has a great atmosphere.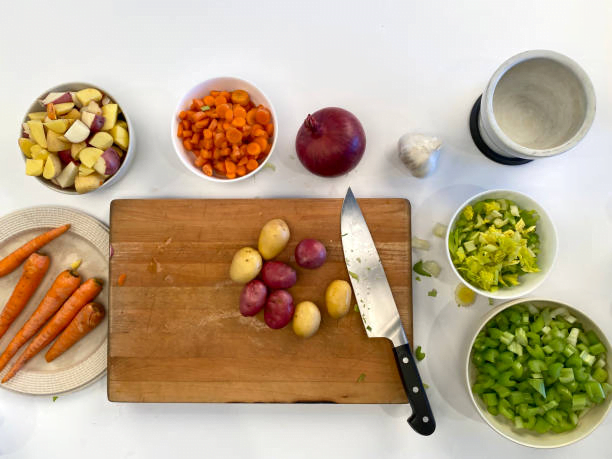 18. The Porch Kitchen & Bar
The Porch Kitchen and Bar is an upscale bar and restaurant specializing in modern American comfort food, wine, and drinks. You can get some good old-fashioned soul food at this restaurant and have a good time.
...........................
You can also enjoy great Southern-inspired meals and exquisite drinks with your loved ones. It is easy to feel relaxed here as the bar and eating area provides a casually sophisticated setting.
You can't go wrong with the Hush Puppies starter, the Tuna Poke salad, the Fried Chicken, or the Grilled Salmon. The restaurant's trendy, modern decor is a big part of why it is regarded as a great place to celebrate a birthday.
19. Mojito In Havana
This restaurant is one of the best places to eat traditional Cuban meals and cocktails. It has a lovely atmosphere and features live music.
It is well-known for its broad menu, high-quality food, and large portions. You can choose from various meats, seafood, vegetarian, and vegan options.
The neon lights and inventive drinks spice up the fun at this bar. You're in for an exciting experience when you dine at this restaurant.
20. 8Up Elevated Drinkery and Kitchen
In the Hilton Garden Inn Louisville Downtown, 8Up Elevated Drinkery and Kitchen is a chic, modern New American eatery that serves inventive meals and handcrafted beverages.
...........................
Dine at this cutting-edge rooftop restaurant and dance the night away inside the dining area or outside. You can relax by the outdoor fire pits and booth chairs outside.
In addition to offering a range of dining and drinking options, 8UP also offers dishes that satisfy the pickiest palates. The 8UP club offers a rooftop bar with fire pits, plenty of seats, and a specialized kitchen for the indoor bar.
21. Hammerheads
With various exciting dishes, you will surely enjoy the excellent food served here. Also, beer lovers are lucky as they can choose from a vast assortment of beer.
The fantastic comfort food menu and drinks make this a must-visit when you're in town. The hip decor makes it the perfect place for hanging out with friends.
22. Brown Hotel Lobby Bar & Grill
It's no secret that the painted high ceilings and magnificent antique hotel decor make this restaurant a top choice for dining in Louisville. This hotel's Lobby Bar is famous for its Hot Brown sandwich, considered a classic in the local cuisine.
...........................
Remember that after 9 o'clock, the Lobby Bar only serves food from its small late-night menu. You will undoubtedly feel like royalty among the patterned carpets, white tablecloths, gilded chandeliers, and traditional dining seats.
23. Butchertown Grocery Bakery
The bakery is decorated like one in Europe and serves freshly baked items and coffee grown in the area. This charming European-style bakery is a go-to for delicious pastries and a pleasant atmosphere.
Try the Sausage Biscuit with an egg and a slice of Apple Hand Pie Pastry for a sweet start to the day. It's also a shopping and dining destination. Relax and enjoy your great meal first, and then go shopping for tasty snacks to take home.
24. Varanese Restaurant
Varanese is an exquisite American eatery with a reputation for its creative Mediterranean-New American cuisine and wine list. The dining room, which has a nostalgic vibe but is still very upscale, is a great place to try out new cuisines.
As it turns out, the food is ideally in tune with the restaurant's air of fun and elegance. Varanese's menu features a wide variety of mouthwatering dishes, including stuffed grape leaves and fried green tomato salad.
...........................
25. Le Moo
This restaurant is among the top 25 best steakhouses in the United States, according to Food Network and Thrillist.
The inside has a dark, somber atmosphere thanks to the exposed brick walls and dim lighting. It also has curtained-off private eating sections.
The restaurant is perfect for hosting large gatherings like wedding receptions and other events. The space there can contain over 200 people inside and out.
26. Copper & Kings
We recommend visiting this restaurant for a fun and educational twist on dinner. You can tour the Copper & Kings distillery in Butchertown and learn how they use copper pot stills to create American brandies.
The brandies are known to be inspired by American whiskey and rock 'n' roll. The rooftop is a great place to have Sunday brunch.
True to its name, Copper & Kings brandy is distilled in American copper pot stills and aged in bourbon barrels. If you want a snack or appetizer to go with your drink, the Rooftop Bar & Restaurant has you covered.
...........................
27. Heine Brothers' Coffee
With 18 locations in and around Louisville since the 1990s, Heine Brothers' Coffee is known for its organically farmed beans. Espresso, lattes, and cappuccinos are some of the restaurant's specialties.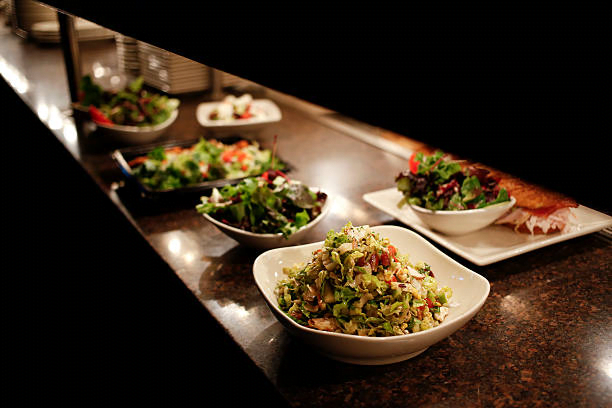 Caffeine from this cafe will help you feel alert whether you're just beginning your day or need a pick-me-up in the middle. This restaurant is the best place to relax with a cup of coffee and some friends.
28. Wagner's Pharmacy
This classic Louisville eatery is renowned for serving some of the city's finest cuisine. Its popularity stems from its low-key atmosphere and homey cooking. It has been a local favorite since its opening and serves hearty American breakfasts and lunches.
While you wait for your fried egg sandwich, you can explore the pictures of notable racehorses and jockeys.
Conclusion: Best Restaurants In Louisville
Louisville has a vibrant and ever-evolving restaurant scene. You have access to unique culinary delights and also international foods.
You can visit some of the best restaurants in Louisville to learn more about their culture. Try out some of its most famous cuisine and drinks to get the most from this experience.
...........................
We hope this article helps you in choosing the next restaurant to eat at in Louisville.