Of course, Paris is said to be the most beautiful city in the world. But do you know that there are best restaurants in Paris too?
For decades, Paris has upheld a reputation as the city of love, but this romantic haven is known for many other things.
The beautiful French city is also known as the "City of Lights." and is the perfect place for a fantastic food adventure.
Many of the restaurants in this city have gorgeously decorated interiors, beautiful patios, lively bars, and beautifully plated cuisines.
These restaurants serve delicious local and intercontinental dishes, choice-cut steaks, and other yummy delicacies that will salivate you.
You can find the perfect restaurant ranging from a laid-back atmosphere to a modern environment for lunch, a romantic date, a family dinner, or that special occasion.
.........................
So if you are a foreigner or even a local looking for some of the unique restaurants in Paris, look no further as we reveal the 33 best restaurants in Paris where you can have a great food experience.
Best Restaurants in Paris
Different restaurants serve local and continental dishes to cater to the food needs of people from different environments.
There are many restaurants in Paris, but those listed in this article stand out for many reasons. Below are some of the best restaurants in Paris.
1. Comice
The Comice is a gourmet French restaurant that started operations in September 2017 with a Michelin star.
If you want to spoil yourself a little in Paris, the Comice is one restaurant to visit. This great restaurant has a cozy atmosphere and a comfortable seating area.
.........................
Additionally, the restaurant has a beautiful interior decorated with art pieces that grab your attention. It also has a large menu full of mouth-watering modern French dishes.
2. Le Bistrot Flaubert
When last did you treat your taste buds to some delicacies? The Le Bistrot Flaubert restaurant, which dates back to 1987, is a place to be with your friends for a delicious meal that you won't forget in a hurry.
Apart from the delicious meals served in this restaurant, it also has retro decorations and wood accents that beautify the environment to lighten up your mood.
They serve mainly French cuisine with a touch of Korean, so head on to Le Bistrot for a French-Korean experience.
3. Restaurant Arnaud Nicolas
.........................
The Restaurant Arnaud Nicolas, which is only a few walking distances from the famous Eiffel Tower in Paris, is one place to spend quality time with your family and friends.
Its dishes are artistically presented, and the environment has a modern decor. It also has charcuterie boards, a large wine list, and house-cured meats to delight your taste buds.
4. Chez L'Ami Jean
Are you looking for a restaurant that is cozy and at the same time has a laid-back atmosphere? Then you need to walk into the Chez l'Ami Jean restaurant. This renowned Parisian restaurant was established in the early 1930s.
It's one place you can try various delicious dishes made with the most sustainable ingredients. In addition, it has a full-service bar with a wide range of alcoholic drinks for relaxation.
.........................
5. Restaurant David Toutain
The upscale Restaurant David Toutain opened in 2013 and is close to many known attractions in the city.
It is a cool place to dine when in Paris. You can catch up with your friends over a glass of wine and some mouth-watering cuisine.
This beautiful restaurant has a simple minimalist design with oak walls. It has a large wine collection and a constantly changing menu that you will love.
6. La Scene
Your trip to Paris is only complete with a visit to La Scene restaurant. With a Michelin star rating, this prestigious restaurant serves classic French food with a modern blend.
It won't be out of place to treat your buddies to a meal at La Scene for an unforgettable experience.
.........................
It has an array of delicious meals, appetizers, main courses, and stylish spaces with a modern aesthetic for your comfort.
7. L'Epicure
The restaurant L'Epicure has 4 Michelin stars and is in the luxury hotel Le Bristol Paris. It has a relaxed atmosphere and a dining area with a view of a beautiful courtyard.
You are sure to enjoy varieties of mouth-watering delicacies served in this restaurant.
8. L'Arpège
L'Arpège is a high-end French restaurant that opened in 1986. It is located close to the famous Rodin Museum.
If you have a huge appetite, this is one place to be. This elegant restaurant has dishes that will leave you wanting more.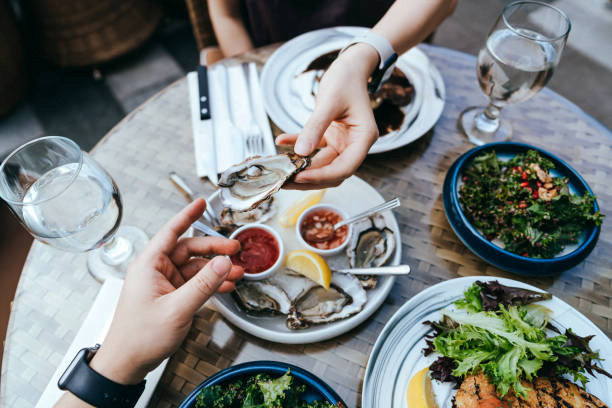 Its beautiful decorations, elegant touches, and private areas for a more intimate experience are the icing on top of the cherry.
.........................
9. Le Grand Restaurant
Le Grand Restaurant is a big restaurant that opened in September 2015 and serves Haute cuisine. It is a place to stop over for dinner to enjoy the evening.
It has a beautiful interior with a sculptural glass ceiling, marble touches, wood accents, and gorgeous decorations.
10. Joséphine Chez Dumonet
The restaurant Joséphine Chez Dumonet has been around for a long time. It started in 1898 as the Joséphine.
If you would love to try some elegant, classic French dishes, Josephine Chez Dumonet is a place to be.
This luxurious restaurant has old-school Parisian decor and many regional wines.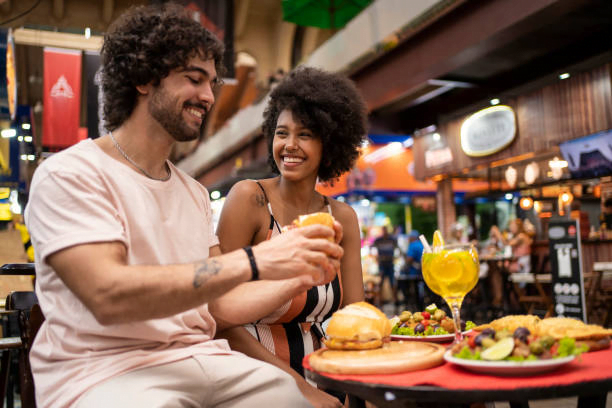 11. Mosuke
Mosuke is a fine-dining restaurant that started in September 2020 and has won many awards for serving high-quality food made with the best ingredients.
.........................
It has an impressive menu with tasty dishes from countries like France, Japan, and several countries in Africa.
12. L'Assiette
L'Assiette is a classic French restaurant that serves country food. This is a great place to dine with your friends.
This amazing restaurant has a painted ornate ceiling, glitzy decorations, and beautiful art installations. And the menu is filled with tasty dishes and good wine to unwind after a stressful day.
13. Menkicchi
Menkicchi is widely known for serving Japanese cuisine. You can try something new by eating some of the best Japanese foods in this restaurant.
This great restaurant has an anime library, a beautiful dining area with themed decor, and Kirin beer. Also, there are organic tea blends and food for people on special diets.
.........................
14. l'Huîtrerie Régis
If you are a seafood lover, l'Huitrerie is calling already. The menu is mostly focused on seafood.
l'Huitrerie Régis is one of the most popular places to eat the freshest seafood dishes while on vacation in Paris. The dishes are made with organic ingredients, and there are big platters for people who are in groups.
The space is arranged so that there are tables on the terrace for eating outside. It also has a bar where you can relax with a glass of wine.
15. Juveniles
Juveniles is a well-known restaurant that opened in March 1987. Here, you can take a break from your tour and chill with a tall glass of wine and delicious food.
.........................
It has a large selection of European wines, delicious desserts, elegant main courses, and shareable plates.
16. Le Maquis
Le Maquis is a well-known restaurant that serves new French dishes. So if you are looking for a good restaurant in the city center, Le Maquis is a perfect choice.
It has a charming interior, beautiful art pieces, and a delicious menu of various delicacies.
17. La Bourse et la Vie
La Bourse et la Vie is a high-end restaurant that opened in 2015 and specializes in French and traditional Ukrainian food.
It has a stylish interior with wood accents, a seasonal menu, wines, and delectable dishes.
18. KGB
The Kitchen Galerie Bis, popularly known as KGB, opened in 2009, serving the best lunch to the city populace.
.........................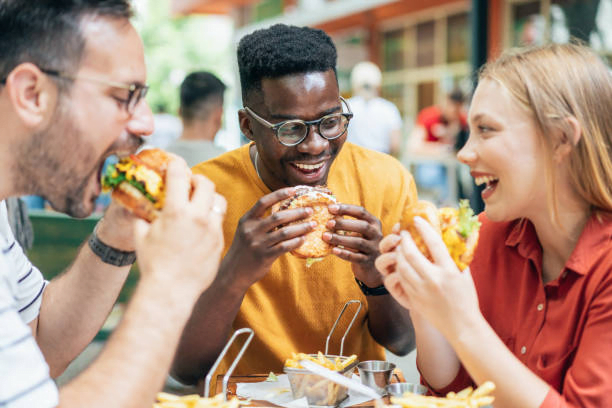 Here, you can eat French and Asian-inspired cuisines including homemade desserts and pasta. It is beautifully decorated with art, and you can enjoy a 4-course tasting menu.
19. Au Pied de Cochon
Au Pied de Cochon has been around since 1947. It has been a favorite for many people in the area for a long time. It has a laid-back atmosphere to relax and catch up with your friends and family.
There are sharable charcuterie boards, beer, signature cocktails, traditional French food, and varieties of tasty breakfast options.
20. Frenchie
Frenchie is an award-winning restaurant that started in 2009. You and your travel buddies can try high-quality, Parisian food at Frenchie.
This high-end restaurant has a global wine list, a five-course tasting menu, and a rustic but stylish interior.
.........................
You also enjoy various dishes made with the freshest ingredients, different kinds of coffee blends, and fresh pastries.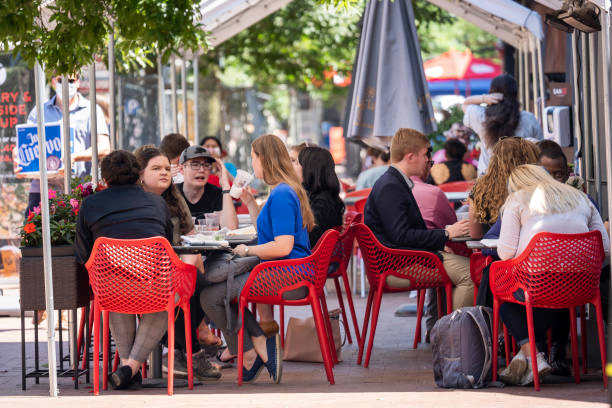 21. Shabour
Shabour is an innovative restaurant that serves traditional Jerusalem foods. You can enjoy a meal with your friends, partner, or family at Shabour if you crave cuisines originating from the holy city.
It has a cozy interior and a large selection of alcoholic drinks and dishes.
22. Raviolis Chinois Nord-Est
Are you in Paris but craving Chinese food? Your craving will be satisfied when you visit Raviolis Chinois Nord-Est.
It has a large menu of tasty dishes, shareable plates, good wine, and homemade soups.
23. Les Arlots
Les Arlots is a gourmet restaurant that launched in 1994. It is very close to the popular Théatre la Boussole.
.........................
It is the best place to go if you want to eat traditional French dishes with a gourmet blend. This cozy restaurant offers tasty desserts, assorted wines, and a vibrant atmosphere.
24. Eels
Eels is a neo-bistro restaurant that started in 2017 and specializes in thrilling your taste buds with traditional French food.
Here, you can unwind from the daily stress by eating local french dishes. It also caters to your private occasions and has delightful menus.
25. Parcelles
Parcelles is a restaurant with a Michelin rating that has been operating since the 1930s. This is one of the choicest places to eat in Paris with your friends.
Apart from serving delicious meals, it has a beautiful interior and is very comfortable for relaxation. When next you are in Paris, it is one restaurant you should make a stop at.
.........................
26. Pho Tai
If you are looking for Vietnamese dishes, Pho Tai is the place to go. This restaurant has tasty dishes and a casual atmosphere.
One distinguishing factor of this restaurant is that it has a menu just for vegetarians.
27. Breizh Café
The Breizh Café and bakery is a well-known restaurant chain that launched in 2004.
It is a cozy place to dine while in Paris. It has an endearing interior and specialized customized cakes for various events.
When looking for a restaurant to try some delicious pastries like macarons, cookies, brownies, eclairs, beignets, and croissants, Breizh cafe is the place.
28. Le Tagine
Le Tagine is a well-known restaurant that opened in 1982 and serves traditional Moroccan dishes. It is one restaurant to visit while in Paris. It has a beautiful interior with a touch of Moroccan designs, like tiled tables and lanterns.
.........................
There are varieties of Morrocan dishes to choose from, with indoor and outdoor spaces where you can sit and enjoy your meal.
29. L'Amarante
L'Amarante is a famous French restaurant close to many parks and cultural sites. They serve special delicious desserts and salads that will leave you wanting more.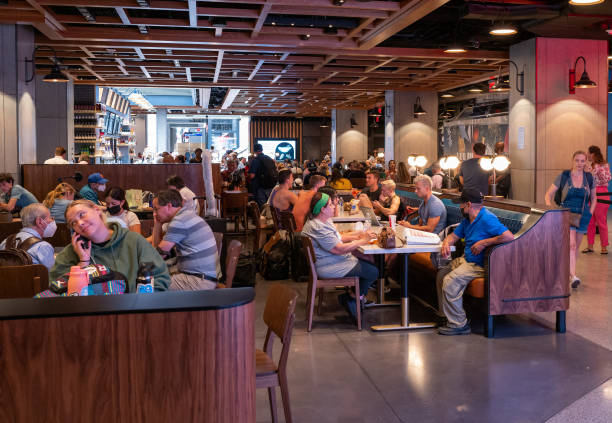 It has a modern design with urban touches, comfortable seating, and plenty of light.
30. Maison
Maison is a restaurant with a Michelin star that opened in September 2019. One distinguishing factor about Maison is that it has pre-fixed dishes.
The restaurant has a beautiful interior, stunning decor, and a large dining area.
31. La Poule Au Pot
La Poule Au Pot is a popular French restaurant offering various delicacies. It is located near the Bourse de commerce museum.
.........................
It is a great place to get away from it all and enjoy some of the best Parisian food. And is known for serving delicious food made with high-quality ingredients.
32. Marsan par Hélène Darroze
The Marsan par Hélène Darroze opened in May 2019. Since its inception, it has been known as that one restaurant in Paris where you can get your dinner after the day's work. It has a sleek interior and decorations to unwind.
33. Le Cadoret
The Le Cadoret launched in 2017 and is only a few distances from Parc des Buttes-Chaumont. It is famous for serving traditional French dishes.
It has a unique blue exterior and an outdoor eating space to sit and relax.
Conclusion
From French and Chinese cuisines to Moroccan and Vietnamese meals, The restaurants on this list are sure to satisfy your adventurous taste buds.
.........................
Now that you know the best restaurants in Paris where you can get tasty meals, you can now start trying them. Who knows, you may find the love of your life in this romantic city while trying some of the best meals in the best restaurants.
Have you had a meal in one of these restaurants? Kindly share your experience with us in the comments section.