YouTube TV is a popular alternative to cable TV that enables you to stream your favorite live TV channels and programs directly to your device.
YouTube TV is a convenient way to watch live TV and on-demand video across various devices, with access to many media and unlimited cloud DVR.
If you're considering signing up for the service in 2023, you should know a few things beforehand. This YouTube TV review will cover seven things to know before signing up, including its channel lineup and pricing.
What is Youtube TV?
YouTube TV is a TV streaming service provided by YouTube, a Google-owned and -operated video-sharing website. Users can stream live TV, and on-demand shows online without paying for expensive cable or satellite packages.
.........................
YouTube TV is an alternative to conventional cable TV that offers many channels, including major networks and popular cable channels. In addition, it also provides features like unlimited cloud DVR and simultaneous viewing on many devices.
YouTube TV provides subscribers with a flexible and straightforward choice for viewing live TV. It also provides recorded content across various devices, including smartphones, smart TVs, etc.
1. Youtube TV Pricing
For $ 73month, you can watch many of the most watched networks and shows from broadcast and cable TV. When YouTube TV raised the price of its standard plan in March 2023, its 4K Plus upgrade dropped by $10. The monthly fee for the 4K plus is now $9.99.
This upgrade is available to new customers for $4.99 monthly for an entire year.
.........................
NFL Sunday Ticket
Subscribing to YouTube TV also grants access to the NFL Sunday Ticket premium add-on. YouTube Primetime Channels also provide access to NFL Sunday Ticket, albeit at a discounted rate for YouTube TV members.
This famous channel bundle allows users to access out-of-market NFL games on Sunday afternoons during the regular football season. If you sign up for an NFL Sunday Ticket package before June 6th, 2023, you'll save $100.
YouTube TV's Spanish Plan
YouTube TV added a Spanish-language monthly subscription option in May 2022. The cost of the Spanish Plan is $35 monthly. More than 28 channels covering everything from sports to news to entertainment are included.
This add-on is available for purchase in addition to the $73 essential subscription and features a limitless cloud DVR for up to six users.
.........................
You can get a free trial or YouTube TV sample before paying for the service. You'll have plenty of time to determine whether the service is suitable. Also, the trial time allows you to assess the video and audio quality without risk.
When you subscribe to YouTube TV for the first time, you can take advantage of various promotions. However, you can't get a discount if you sign up for YouTube TV and YouTube Premium.
2. Youtube TV Channel Lineup
If you're looking for an alternative to satellite TV, the number of channels available will likely be the deciding factor. Thus, knowing the channel lineups in this Youtube TV review is essential. The local ABC, CBS, NBC, and FOX stations on YouTube TV are among its greatest features.
.........................
In addition to its other benefits, YouTube TV offers a wider variety of sports and news channels than its rivals.
However, you may have noticed that many RSNs (regional sports networks) are no longer a part of a standard package. Additionally, regarding regional sports networks, YouTube TV does not carry Bally Sports.
Some of the channels available include:
ABC
CBS
FOX
NBC
PBS
CW
ESPN
SEC Network
FS1
Golf Channel
Disney Channel
Cartoon Network
Nickelodeon
AMC
Comedy Central
FX
Bravo
HGTV
TLC
USA
CNN
FOX News
MSNBC
CNBC
3. Youtube TV Cloud DVR
Another important feature we are going to talk about in this Youtube TV review is the Cloud DVR
YouTube TV provides a competitive DVR experience with the best cable offers. The cloud DVR storage on YouTube TV is limitless and free of charge.
.........................
This allows you to record as many programs, movies, or games as you want and retain as many.
Additionally, there is no restriction on the number of simultaneous recordings kept for up to nine months.
You can record movies or series as much as you can on YouTube TV since it uses cloud storage. Regarding cloud DVR storage, some providers charge more or restrict how much you may save.
Once a program or film has been recorded, it can be viewed whenever you want from your Cloud DVR library. You can stop, rewind, fast-forward, and skip past ads as you see fit.
4. Supported Devices
One of the reasons for using a cord-cutting service like YouTube TV is its flexibility in how you watch TV. The cloud DVR makes it easy to switch between devices without losing any recorded shows, and you can even carry them.
.........................
YouTube TV is accessible on several devices, including mobile ones. Yet many of us still choose to watch shows on TV while relaxing on the sofa. YouTube TV now works with Chromecast, the Amazon Fire TV Stick, and Apple TV in addition to Roku.
You can also find the YouTube TV app on more recent models of Samsung, LG, and other brands of smart TVs. Both Android and Apple smartphones can also be used for mobile streaming. You can check out the list of all the supported devices here.
5. Family Sharing
In this Youtube review, mentioning that the YouTube TV account can serve an entire family is essential. The basic package allows up to six users and three active streams simultaneously. This implies that a single household can have three devices connected at once.
.........................
The family manager can invite up to five more users to watch YouTube TV. That way, anyone can have their account, personalized suggestions, and cloud DVR collection.
However, it would help if you mainly resided in the same home as the family group manager to become a family group member.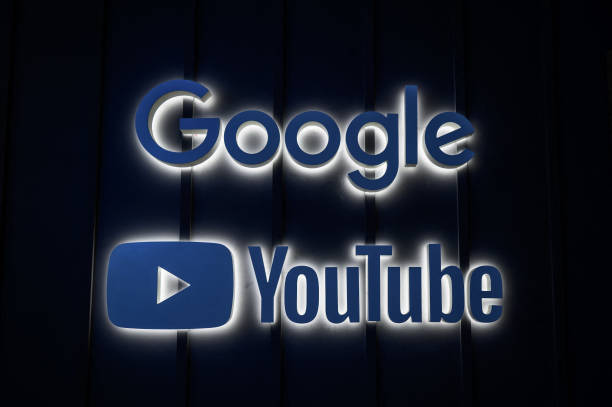 6. User Experience
Unsurprisingly, the YouTube TV interface is quite like the standard YouTube site.
Since YouTube TV offers various channels, the app's upper right-corner search bar is handy. You can also streamline your search on Youtube TV.
Whether you're using a laptop or a mobile device, you can customize the channels in the live guide to display just the stations you care about. Also, you can watch up to four channels at once on the same screen using YouTube TV's multiview functionality.
.........................
Conclusion: YouTube TV Review
YouTube TV aims to create a satisfying viewing experience. It provides this through an easy-to-navigate interface, valuable features, smooth video playing, and rapid response times.
The service prioritizes content discovery, making it simple for consumers to track and watch their favorite series and movies.
Thanks to features like Cloud DVR and simultaneous streaming, users have more options and convenience with YouTube TV.
In addition, YouTube TV offers the industry's most excellent DVR functions and the best add-ons.
We hope this Youtube TV review has helped you with everything you know before signing up in 2023.