Estimated reading time: 6 minutes
Without a doubt, many insurance companies in Nigeria are doing well in the cause of their business. But as many as they are, only a few are key players as others are akin to baby operating under the shadows of others.
This then brings us to the question: which are the best insurance companies in Nigeria? Well, in this tutorial, we are bringing to your fingertips, the leading insurance firms in the country.
These insurance companies to be discussed are underwrite with large policies, and each of them is embroidered in its unique characteristics.
What's more, insurance firms remain the pillar behind any country's economy and there is no sign that they are ever slowing down against the nearest future.
That being said, Nigeria also remains a perfect business region for any kind of insurer to prosper as they can use their financial resources, really, to expand internationally and conquer new trends and market horizons.
Advertisements
CONTINUE READING BELOW
Top 10 Insurance Companies In Nigeria
So to help you make the best decision in choosing the perfect insurance company and the insurance policy that can hedge risks as well as cover the costs of all sort of accidents, we've taken our time to analyzed several insurance companies and found out the following: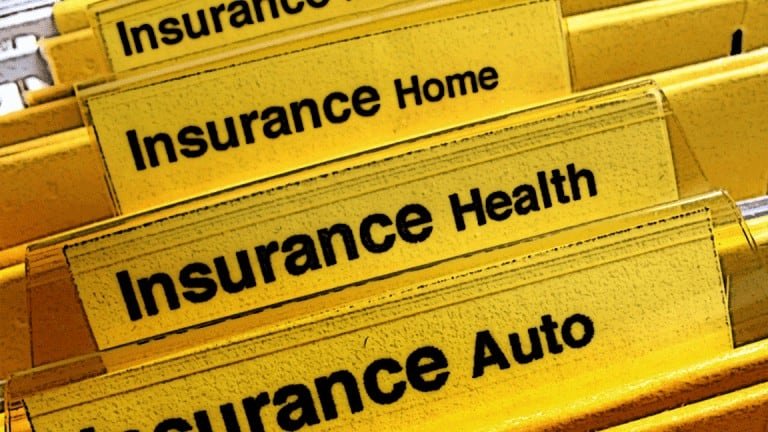 1. AXA Mansard Insurance Plc
The AXA Insurance company is a core member of the famous AXA Group, one of the highly celebrated leaders in asset management and insurance. This noble group has over 166,000 employees working for 107 million prospective clients in over 62 countries.
The AXA Mansard Insurance Company offers varieties of insurance policies including life and non-life insurance, goods, products, and services to individuals and organizations across Nigeria.
In addition, this insurance company was graded B+ by the A.M. Best for Financial Strength in 2016. However, some of their other services include:
Advertisements
CONTINUE READING BELOW
Life assurance;
Motor Insurance;
Savings and investments:
Annuities; etc.
2. Leadway Assurance Company
LEADWAY Assurance Company has been claimed by many to be the best insurance company in Nigeria — right now. The company is known for its reputation for efficient services and customer reliability.
Leadway Insurance Company offers three distinct insurance services to its prospective customers namely; business insurance, personal insurance, and asset management.
While this company mission is to ensure that all of its clients are happy, some of its insurance products include:
General Insurance such as Home Flexa, LBoss, LHappy, Travel Insurance, etc.
Life and Health insurance;
Term Assurance;
Education Protection Plan;
mortgage protection;
Savings and investments;
Annuities and Pensions;
Premium Finance; etc.
3. AIICO Insurance Company
The AIICO Insurance firm was established in 1963, since then, it has exponentially grown into one of the best insurance companies in pensions management, annuity, and asset management in Nigeria.
Advertisements
CONTINUE READING BELOW
As a first-class insurance company, AIICO's aim and objectives remain to be the leading insurance firm in Nigeria and to be an insurer of choice to many Nigerian.
Equally, the company aim at rendering life insurance, retirement services, and risk underwriting to an extreme and diversified client base that includes financial institutions, corporations, governments as well as individuals in their private dealings.
Some of their services are:
Life assurance;
General insurance;
Asset management;
Health insurance;
Pensions management; etc.
4. Custodian Insurance Plc.
Being one of the leading insurance companies in Nigeria, Custodian Insurance Plc offers fine insurance products such as General Insurance, Life assurance, and more.
Products on this company's General insurance services entail Travel insurance, Auto insurance, Safety plus insurance, Home insurance, etc.
On the other hand, the Life assurance products are Savings and investments, Protection and Annuities, and Endowment Policies.
Advertisements
CONTINUE READING BELOW
5. Consolidated Hallmark Insurance
The Consolidated Hallmark Insurance firm is the second insurance company to obtain the magnificent ISO 9001:2015 in Nigeria. Such is the Quality Management Systems Certification number tag.
Awarded in a bid to recognize the company's commitment to excellence as well as keeping up with both national and international standards for their service delivery.
The insurance products that Consolidated Hallmark company offers includes:
Home Insurance;
All Risks Insurance;
Goods-In-Transit;
Burglary Insurance;
Motor 3rd Party;
Personal Accident;
Travel Insurance;
Motor Comprehensive;
Marine Insurance;
Money Insurance;
Aviation; etc.
6. Mutual Benefit Assurance
Since the Mutual Benefits Assurance Company has evolved and grown into a conglomerate housing several value-adding organizations with diverse interests in different sectors of the country's economy, it has become one of the top insurance firms in Nigeria.
With over 3,000 employees working their pools of prospective customers; the company offers many insurance policy and products that include:
Advertisements
CONTINUE READING BELOW
General Insurance;
Life assurance;
Fire and Burglary insurance;
Motor insurance;
Personal Accident;
Travel insurance;
Health insurance; etc.
7. NEM Insurance Plc
The NEM INSURANCE PLC commences its insurance business in 1948 through the elegant agency of the then famous Edward Turner & Co.
NEM INSURANCE was incorporated in the year 1970 as one of the Nigerian companies that comply with the 1968 Companies Decree which made it to be listed on the Nigerian Stock Exchange (NSE) in 1989.
NEM insurance plc was into Life assurance and non-Life business. Some of the company's notable insurance products are:
Marine Insurance;
Life Assurance;
Aviation and Gas insurance;
Motor Insurance;
Engineering and Bonds;
Goods-In-Transit; etc.
8. Industrial & General Insurance (IGI)
This insurance plc start its business operations in 1992 and then, it was as a composite insurer designed to transact the insurance policy of Life assurance and General insurance.
Advertisements
CONTINUE READING BELOW
The company is backed by first-class professionals, a giant capital base, and deployment of state-of-the-art technology. Apparently, it's also known for its reputation in respect of "off the chart" competence.
The classes of products offered by IGI are:
Life Products;
Agriculture Insurance;
Aviation Insurance;
Engineering or Contractors-All-Risk; etc.
9. Cornerstone Insurance Plc
The cornerstone insurance company is certified and re-licensed by the competent National Insurance Commission popularly known as NAICOM to carry out both the General Insurance and Life businesses.
It is products include:
Motor Vehicle;
Aviation insurance;
Marine insurance;
Engineering All Risks;
Group Life;
Mortgage Protection;
Wealth Creation Products;
Takaful (Islamic Insurance); etc.
10. African Alliance Insurance
The African Alliance Insurance company is recognized as one of the most experienced, capable, and strongest Specialist Life Assurance Firms in Nigeria.
While the insurance company serve thousands of clients, some of their popular products include;
Annuity Plans;
Invest;
Children Education Plan;
Alliance Investment Plus;
Money Appreciation Plan;
Mortgage Protection Plan;
Smart Kid Educational Plan;
Takaful;
Esusu Plan;
Arafat Plan; etc.
Conclusion
Advertisements
CONTINUE READING BELOW
While the above-mentioned are the best and strongest insurance companies in Nigeria, it's, however, important you make smart choices using our decent review. Remember that your best and perfect option depends on your needs, funds, and expectations. Don't force it!