You can't go wrong with choosing Washington DC as your traveling destination. From outstanding museums and monuments to eclectic restaurants and vibrant neighborhoods, paying a visit to the country's capital may be one of those humbling experiences that will change you forever. For this reason, we will talk about a few things to know before visiting Washington, DC, so that you can enjoy this fantastic place in the best way possible.
So, even though other cities such as NYC, LA, and Miami get the credit for being on top of tourist's favorite destinations, many people do not know that Washington DC does not fall back too far behind these destinations. However, as with any journey, it makes sense to inform yourself about the city and plan your itinerary accordingly.
Advertisements
CONTINUE READING BELOW
1. Visiting the White House is great; just plan for it well in advance
Most people who come to see the White House are more than content to see it, take a photo of it and call it a day. This is perfectly fine as it is a great, inspiring experience. However, if you've set your sights on seeing the interior, you have to plan for it to get in.
Just as most major museums and institutions in the world, the wait lines can be quite long. This means that you have to contact a member of Congress at least 21 days before you come to Washington. Also, if you are not a US resident, you might have to contact your embassy to have your request approved. So, this is something to keep in mind while traveling to a foreign country as a tourist.
Advertisements
CONTINUE READING BELOW
2. Choose the season carefully
Summertime is generally a popular time of the year to visit Washington, DC. If you are saving money for a vacation, it might seem like a good idea to go there in the summer. However, take into consideration that the heat and humidity are pretty high in DC. This means you might not be able to do anything more than lounging in the sun.
So, if your primary reason for visiting DC is to go sightseeing around the city, then consider spring or fall. Another reason why it makes sense to come in spring is the famous DC cherry blossoms.
On the other hand, wintertime is relatively uneventful when it comes to tourist-oriented events and activities. Yet, some people like to experience Washington through the eyes of a local, which might make winter the perfect time to come, even despite the cold weather.
Advertisements
CONTINUE READING BELOW
3. Start exploring the city with a guided tour
In DC, there are more monuments, museums, memorials, and historical landmarks than one can imagine. That is why it is best to take a guided tour, particularly if you are not that familiar with the city and what it has to offer. You can get lost in the buzz quickly if you do not have some kind of sightseeing agenda.
For instance, the National Mall, a 'strip' that houses all of the most renowned institutions and monuments in Washington, may seem relatively small and accessible. However, it is, in fact, a 2-mile stretch. If you plan to stay in DC for no more than a day or two, this should be your starting point.
Advertisements
CONTINUE READING BELOW
4. You can investigate Washington, DC without spending a lot of money
Being the nation's capital, Washington is not a budget-friendly destination. Luckily, there are many things you can do or see for free. Most importantly, none of the Smithsonian museums have an entrance fee. If you are traveling with kids, you will be happy to hear this applies to the National Zoo as well.
If you want to go off the beaten track, there are also many art galleries and museums you can enter for free, such as the National Gallery or the Hirshhorn. Otherwise, if you do not want to spend your day in a stuffy museum on a sunny day, you can cruise around the numerous parks and green spaces to your heart's content!
5. The monuments are open for visits around the clock
Advertisements
CONTINUE READING BELOW
Good news for those travelers that hate crowds – you can go sightseeing at night as well. Hence, some people prefer to take photos of sights at night against the starry sky.
Therefore, an evening monument tour around Washington DC will be an experience of a lifetime since you have an opportunity to take photos of the brightly lit monuments and memorials such as the Lincoln and Jefferson Memorial or the Martin Luther King, Jr. Memorial.
6. Get a Reusable Metro SmarTrip Card
Thinking frugally when traveling to Washington should not apply only to avoiding tours, expensive restaurants, and other money-grabbers. This metro card allows you to use all modes of public transport in the DC metropolitan area.
Advertisements
CONTINUE READING BELOW
It means you can use the bus, the subway, light rail. However, you can also use the transit lines to suburban neighborhoods such as Maryland. One day of unlimited rides costs just $14, which is great because you can see anything you set your heart on.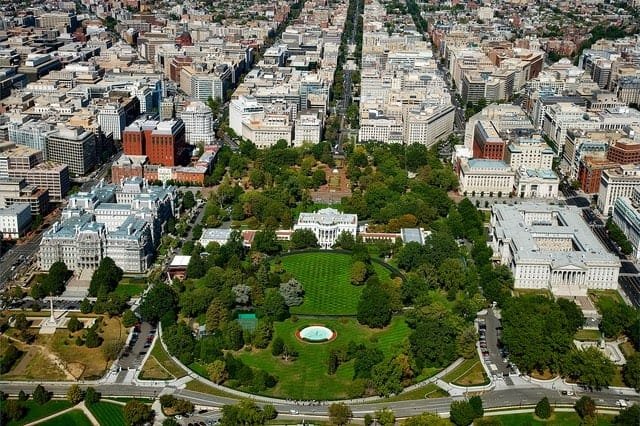 This feature is handy if you plan to move to Washington, DC, soon. Even if you purchase a property in a neighborhood outside of the strict center of the city, you will have no issues arriving at the city via public transport, something other US cities have not resolved that well.
If you are worried about your personal belongings while you are sightseeing or moving to Washington for good, you can also find a safe place for your items in Washington DC. So, you can make use of storage units for anything that you want to keep safe and secure.
Advertisements
CONTINUE READING BELOW
7. Do not miss out on the amazing city skyline from the water
One of the things no one should miss out on in Washington, DC, is the opportunity to explore it via boat. Take a boating tour on the Potomac River to see the city from an entirely different perspective.
If you are the adventurous type, you can even go kayaking down the Potomac River. Otherwise, you can ride paddle boats around the Tidal basin if you wish to kick back, relax, and observe the city calmly.
All in all, we hope this short article has given you an idea about the things to know before visiting Washington, DC. Have a splendid time on your visit to the capital!