There are many steps to start a record label. One of the first is determining if establishing one makes sense for your situation and goals. There are pros and cons to starting a record label that you should consider before moving forward with this endeavor.
For example, there will be legal issues in setting up a business entity which may make it difficult to enter into agreements with artists who do not have the same type of entity as you. If those types of issues would put too much risk on your company or impede reaching your goals then starting a record label might not be right for you!
Starting a record label is no easy task. There are many different aspects to consider when it comes to the production of music, music distribution, and marketing, but if you're looking for an in-depth guide on how to start a record label, this article will be perfect for you.
.........................
We'll go over all of the steps that need to be taken before launching your new business venture so that you can avoid any costly mistakes along the way!
Steps to Starting a Record Label
1) Name your Record Label
The first thing you'll need to do is come up with a name for your record label!
Every person has their own reasons as to why they want to create a record label. For some it's an outlet for creativity and expression; others want the power and freedom that comes with being able to choose what music is released under their own brand.
Naming the company after yourself might be tempting but it can make things difficult when people try to Google search your company. You should also take into consideration if there are any other musicians that share your last name, or companies in the same industry, before settling on a name for your label.
.........................
2) Decide on a Business Structure
Some types of business structures for starting a record label are as follows:
Associate Record Company is the simplest type of company to start, and it requires very little paperwork.
It's basically just a front for one or more established artists to release their music under their own name, with some help from the person who created the company.
The drawback is that an individual or small group may find themselves too dependent on one artist, which can create issues if his project isn't successful or if he leaves the project in mid-stream.
Limited Liability Company (LLC) depends primarily on being tax-efficient when it comes to how contracts with employees and distributors are structured. An LLC has some flexibility but doesn't offer the same protection as a corporation.
.........................
A corporation is for those who want to limit their liability but still protect their assets in case of litigation or bankruptcy, and it includes all liabilities that arise from its business operations.
One can compare and contrast the various templates before deciding on the one that best suits their needs.
-Sole proprietorship
-Partnership (general or limited liability)
-C Corporation or S Corporation
-Limited Liability Company or LLC
3) Know your Music and Audience
If you're looking to start your own record label, the first step is finding out what type of music genre you want to focus on.
Knowing your audience and their preferences will help you make a decision about which direction to take with your brand. You'll also need to consider how large this audience is and whether or not there are any future prospects for growth in that area.
.........................
Once you've figured out the type of music genre that suits your needs best, it's time to find some songs!
4) Make a few releases
There are a number of different ways to release your music. One way is by paying for recording time and mastering time, or sometimes even just paying for mastering time, and then selling CDs at your own gigs or putting them on Amazon Music Unlimited (or some other streaming service).
The most popular format for releasing music is on an audio CD. The next most common format is as a digital file that can be burned to an audio CD (such as an MP3 or APE), and the third most common format downloads from online distributors such as iTunes.
.........................
Like all business activities, your financial needs should determine your decision about which of these formats suits your goals best – necessitating what type of company you plan to form (LLP vs S-corp) and how broadly/narrowly defined your niche within each category will be.
Another way would be to find someone else who will both record and master the album(s) for you.
Now you can proceed to set up your own record label which has its benefits since it does give you control over every aspect of the recording process.
5) Bag Recording deals
There are a number of ways to get recording deals. Write and send demos! Sounds simple enough, right?
.........................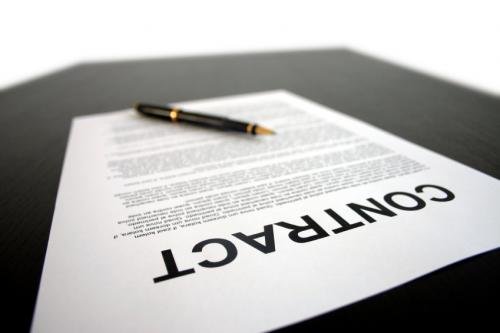 Research the music industry, find out how you can make connections, get advice from seasoned professionals on where to find opportunities for you in your city or region. Local record labels frequently hold open days that never seem to be advertised on the website they promote but are only mentioned word-of-mouth through promotions like local concerts.
These events happen sporadically depending on the label's budget while other records wait until it's high season for their genre which is typically between November and January.
Another way is attending conferences dedicated solely to recording music such as Midem in France every year in April or SXSW for example in Austin.
6) Music Distribution and Promotion
The first step to distributing and promoting your music is to use a popular app like SoundCloud or ReverbNation. These sites allow you to post singles, albums, remixes, cover songs, etc.
.........................
If you want more control over how your content appears then there are many other options like TuneCore for its free distribution and there are robust promotion packages for both website and social media presence as well as artist publicity services that will help get your music out to the major media outlets across Canada and the US.
There are a lot of other tools and resources for distributing music online. Consider using your social media networks, webcam broadcasts, or concerts to promote your work.
You can also create CDs filled with your material if you want to distribute physical copies at the gig.
7) Collect your Royalties from Distribution networks
.........................
Collecting royalties for music can be confusing even for veterans. There are many tangled threads to managing the finances of artists, but it's not impossible.
The first step is establishing your territory – where your audio will be most profitable and possible avenues of collecting money will exist.
For example, if you're living in Tennessee with all revenue coming from inside Tennessee, there won't be anyone who helps collect royalties for video games or movies (you have to establish an international territory). You'll have to do it all yourself.
If you only want your music in the United States, with all revenue coming from within US borders, then there are companies who will collect and distribute for a fee (or sometimes get an advance).
.........................
The easiest way is usually to have one of these entities represent you; they'll take care of everything on your behalf.
Conclusion
We hope this article has helped you learn the basics of how to start a record label. Starting your own music business is not an easy task, but it can be done with consistency and hard work. Remember that becoming successful in anything takes time, so don't get discouraged if things are slow at first! With these tips for success under your belt, we think you're ready to take on the world!