Nowadays, the market is more competitive than ever. You probably already know that there is a direct correlation between a property's appearance and the income you'd get for renting it. With the right improvements, you can add value to your rental property and increase the amount you can charge for renting it.
Your property has to stand out and be different and more attractive than other properties out there. Here are some clever and practical tips to help you suit it up and get more tenants. They will even make selling your property in the future easier.
Refresh the kitchen
The kitchen is the heart of the home. Remember that renters are always happy to pay more for a home with a good, well-furnished kitchen. Despite popular opinion, kitchen makeovers don't have to make you spend a fortune. Consider swapping cabinet doors and adding some fancy door handles.
.........................
Also, a fresh coat of paint can really make a difference. Good lighting in a combination of task and feature lights will make your kitchen stand out. The lighting design should be simple, but it will add a specific touch to space. Another great tip is to create a cute, small container garden with some herbs you can use while cooking.
You can place wall-mounted shelves and display small pots of fresh greens. Moreover, consider upgrading the sink. Ceramic and stainless-steel sinks look modern, helping you maintain good hygiene and providing timeless aesthetics.
Pay attention to the bathroom
Next to the kitchen, the bathroom is the most important room in a house. These two can easily tempt but also make potential tenants lose their interest. We cannot stress this enough – a clean bathroom is a must. This, too, doesn't have to be expensive. A cheap bathroom renovation is attainable.
.........................
The trick is to use lower-cost materials that look expensive. For instance, instead of natural wood plank flooring, consider installing luxury vinyl floors. On the outside, if you judge by the looks, there's really no difference.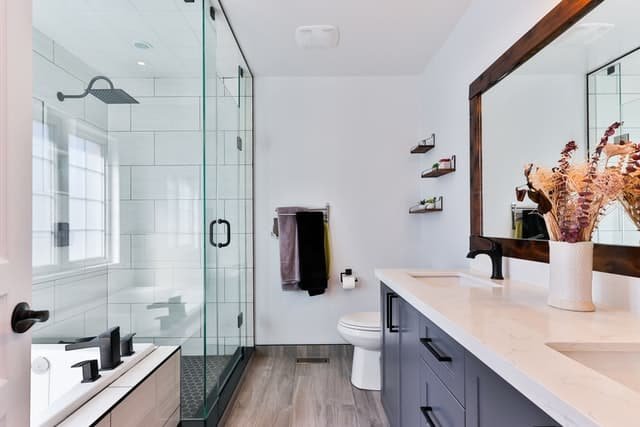 Suppose the problem is mainly cosmetic. If you want to save some money, consider refinishing instead of replacing the bathtub or shower. Moreover, the biggest enemy of a clean bathroom is humidity. If you have a shower, adding a window inside will draw out the humidity and let some natural light inside your bathroom. Also, make sure to switch out the old toilet. You can even do it yourself since toilet installation involves very few waterline hookups.
.........................
Make your rental pet friendly
People adore their pets. They would rather live in their car than move in somewhere where their furry friend is not welcome. First of all, you should consider removing the carpet. It may look cozy, but tiles or hardwood are easier to clean. Protect your walls, doors, and windows using semi-gloss, high-gloss, or satin paints.
Lighten it up
Even if perfectly furnished, dark rooms tend to make people lose interest. For a large dining room or living room, a chandelier makes a great focal point. The length plus the width of a room should tell you how wide the chandelier diameter you need. In smaller rooms, consider placing a fancy floor lamp. You can achieve the best balance by adding at least three sources of light in every room.
.........................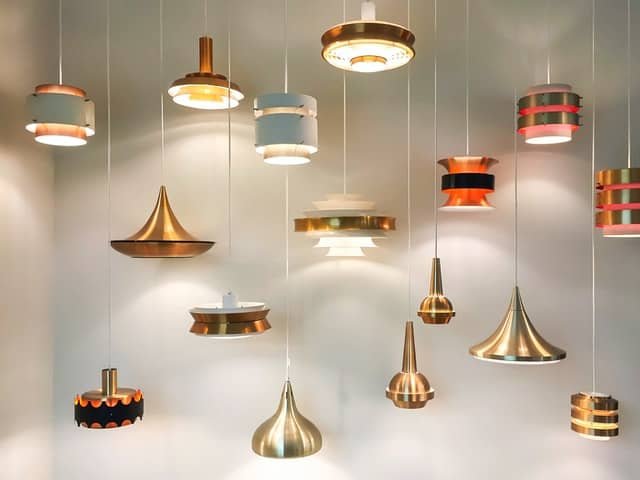 Moreover, install dimmer switches in as many rooms as you can. They instantly change the room's atmosphere and help you save on your electricity bill.
Go neutral to add value to your rental property
Your goal is to make your rental property appeal to the broadest possible audience. To ensure that, you need to opt for neutral, universally popular décor – whites, creams, pale blues, and light greens. And if done right – neutrals can be anything but boring. The trick to keeping your neutrals interesting is choosing the right contrast, texture, and patterns.
You can mix wooden elements, mirrors, brushed metal fixtures, woven baskets, and tribal prints. This step might require changing some pieces of furniture. So, you might want to consider renting a storage unit for the belongings you decided to remove. Also, if you want to keep these items safe, don't neglect storage maintenance to keep your storage in peak condition. Placing your things in there and forgetting about them will not keep your items protected.
.........................
Some ideas to add lots of texture to neutral decor:
natural fiber rugs
baskets
nubby pillows and throws
texture on furniture
linen/burlap and patterned curtains
hand-tufted rugs
fringe
Windows update
No, we're not talking about your laptop's operating system. Deteriorating and leaky windows can be a huge deal breaker. However, it's not just about the looks – think about how much money you could save on heating bills if you replaced those old windows. Everyone prefers a home with lower utility bills.
Besides energy efficiency, don't forget that style also matters, so choose wisely. You could save on installation costs by doing it yourself if you're handy or paying a skillful friend or family member to help you.
Make your home smart
.........................
Smart homes are becoming a thing. Want to add value to your rental property? Equip it with network-connected gadgets (via WiFi, Bluetooth) for controlling, automating, and optimizing functions such as temperature, lighting, security, or entertainment. The first step is to choose your voice-controlled assistant.
When selecting smart devices for your home (smart lighting, smart plug, thermostat, and home security), make sure they're compatible with your assistant. If you have a garden, consider getting one of those watering timers. It allows you to create a watering schedule led by weather-monitoring software. You'll save money by avoiding watering when it's raining outside and support the environment by conserving water. There are a few more money-saving tips you should check out.
Garden is important
.........................
Talking about the garden, don't forget to beautify it too. Tended garden space adds value to your rental property and attracts more potential tenants. There are plenty of simple tricks to help you tackle your garden and make it look lovely.
You can cut the lawn into a clearly defined shape and give it a nice look. If you have no lawn, don't worry – there is always container gardening. It's an easy way to make your garden look beautiful with blooming flowers.
It's easier and cheaper than you think
With just a few simple fixes and your DIY skills, you can add value to your rental property. Follow these steps to bring your rental up to modern standards and attract today's tenants. It would probably cost much less than you'd expect. Your property might even increase its value annually. And this way, you can get your house ready for sale if you decide to do so.
.........................