Wichita KS has some fascinating spots suitable for special celebrations and romantic dinners. Hence, you'll be exposed to the top 21 restaurants in Wichita KS you should try soon.
Are you a foodie and will be visiting Wichita soon but don't know the restaurant that may likely serve your favorite dishes?
If yes, then congratulations as this piece will carefully review the best restaurants in Wichita, Kansas together with the cuisines they serves.
Wichita has a lot of restaurant ranging from charming diners and old-fashioned cafés down to farm-to-table eateries and cozy coffee shops.
So whether you are in Wichita KS for holiday or you are there to explore, below are the best restaurants you must try out before you leave that serene environment.
.........................
Best Restaurants in Wichita KS
1. Cafe Bel Ami
This restaurant is located on East William Street, Wichita. It is an age long restaurant with perennial favorite for French Mediterranean cuisine.
Cafe Bel Ami has a cozy yet elegant dining room, relaxed ambiance, as well a friendly and efficient staff.
Their foods are always accompanied with a wide range of libations which features craft beers, global wines, and microbrews on tap, and signature cocktails.
2. Chester's Chophouse and Wine Bar
The Chester's Chophouse and Wine Bar is a sophisticated yet stylish American steakhouse that provides an exceptional dining experience with a contemporary prime steaks and delectable seafood.
Located at the Waterfront, Northeast Wichita, the restaurant is well polished and has several amazing features such as cozy dining rooms among others.
.........................
3.Dockum Apothecary
The Dockum Apothecary is another restaurant in Wichita KS that takes its guests back to the traditional days of prohibition.
The restaurant bar offers handcrafted specialty cocktails that are made with fresh ingredients and liquors with signature cocktails such as the El Kabaong, the Old Smokin' Cody, and the Peruvian Princess.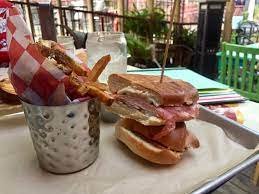 However, the Dockum Apothecary restaurant in Wichita KS is always open from Monday to Saturday nights.
4. Two Olives
Two Olives restaurant focuses on serving honest-to-goodness meals prepared with fresh, high-quality, and locally sourced ingredients with excellent sauce.
This restaurant prides itself on keeping meal in its balanced and whole form with protein and plant combinations that burst with yummy taste and sweet flavor.
.........................
There, their menu includes vegan, vegetarian, gluten-free dishes like Quinoa Crunch, Pad Thai, Mexi-Cali Bowl, and Wild Pomegranate Salmon.
5. 6S Steakhouse
The 6S Steakhouse is an epic and classic steakhouse restaurant that offers an old American dining experience. The restaurant is elegant, and it has a beautiful dining room known as the Chandelier Room.
Also, 6S Steakhouse serves fantastic menu of epic steakhouse fare like prime USDA hand-cut steaks, baby back ribs, chops, etc., along with fresh catch-of-the-day fish, seafood, freshly prepared salads and vegetable dishes.
But suprisingly, this restaurant uses locally sourced ingredients that are produced regionally to prepare all of its sweet and delectable desserts.
6. AVI Seabar and Chophouse
The Avi Seabar and Chophouse is one of the highly patronized restaurants in Wichita KS. It's located in Waco Avenue, Wichita heart.
.........................
Being a family-friendly restaurant, the eatery has a downstairs dining room couple with intimate booths, big communal dining tables, a private dining for special events, as well as a fully stocked bar.
The menus include classic steakhouse fare like fresh seafood, prime USDA hand-cut steaks, salads and vegetable dishes using ingredients that are sourced locally.
7. Bella Luna Cafe West
Situated in New Market Square, the Bella Luna Café West is also a locally-owned café that have been serving the beautiful people of Lovely foods for more than a decade now.
Inspired by Matteo Taha's, the owner and chef with Lebanese roots, the café serve seasonal menus of regional cuisine and Mediterranean specialties such as fresh salad, homemade soups, gourmet sandwiches, delicious entrees, etc.
.........................
8. Bella Vita Bistro
Bella Vita Bistro is a cozy but elegant restaurant that serves inventive Italian cuisine with casual wines in a cool, relaxed and laid-back environment.
The bistro presents a one of kind menus full of foods that are prepared with locally sourced ingredients and regional Italian cuisine with old dishes of handmade pasta, wood-fired pizzas, gourmet, fresh seafood, etc.
9.Firebirds Wood Fired Grill
Firebirds Wood Fired Grill is yet another American chain restaurant in Wichita KS that serves classic and epic steakhouse fare like fresh seafood, hearty sides, hand-curated cocktails, etc.
It it an elegant lodge-like eatery and also famous for its scratch kitchen, which offers signature menu items such as hand-cut, dry-aged steaks, crisp salads, vegetarian options, etc.
.........................
10.Fireside Grille
Based in Marriott hotel, Wichita. The kitchen is an elegant American steakhouse with fascinating ambiance that serve a classic dining experience.
Open seven days a week for breakfast, lunch, and dinner, the contemporary restaurant equally serves seasonally-inspired menus of traditional cuisine such as succulent chops.
11.Georges French Bistro
George French eatery is also one of the restaurants in Wichita KS that has charming dining destination that offers classic French cuisine in romantic and intimate environment.
The casual but cozy bistro focuses on elegant, French bistro-style dishes like scallops, escargot, mussels, steak frites, homemade desserts, and crepes along with folds of other local and French wines.
12.Hangar One Steakhouse
This kitchen menus feature epic steakhouse fare such as salads, vegetables dishes, prime USDA hand-cut steaks, and the likes.
.........................
In Hanger One Steakhouse, their meal is often accompanied with variety of libations from global wines, top-shelf spirits, craft beers, microbrews on tap, and signature cocktails.
13. Larkspur Bistro
Essence, Larkspur Bistro and Bar isituated in the Old Town districts of Wichita, being a cozy bistro with lots of elegant garden patio that offer charming bistro fare in a laid-back and relaxed ambiance.
The restaurant serves delectable menu of creative cuisines that blend French, Mediterranean, Italian and American flavors, presented with artfully appetizers, and decadent desserts.
14.Lola's Bistro
The Lola's Bistro is in Soho Plaza and it serves casual fine dining experience with New American food, French, Asian, and Italian influences.
Usually, Lola's often provide perfect date-night destination with modern décor, dim lighting, sleek, and a menu featuring innovative dishes such as lobster risotto, vegetable terrine, stuffed chicken breast, and banana leaf halibut.
.........................
15. Newport Grill
More so, Newport Grill is an aquatic-oriented, seafood-focused restaurant in Wichita with a lovely dining room, beautiful outdoor deck as well as a charming views over a small lake.
The restaurant specializes famous dishes such as chicken, fresh seafood, prime steak, etc., and they prepares every meal from scratch using locally sourced recipe and regional produce ingredients.
16.Redrock Canyon Grill
Established in 1999, Redrock Canyon Grill is one of the restaurants in Wichita KS that prepares seasonal dishes of creative cuisine using regional produced cuisine like prime cut steaks, decadent desserts, succulent chops, hearty burgers, fish, etc.
17. Sabor Latin Bar and Grille
If you are in Wichita with your family, Sabor Latin Bar and Grill will be a perfect restaurant for you.
.........................
They serve seafood, meat featuring series of satisfying beef, chicken dishes, etc. They equally serve children foods too.
18. Scotch and Sirloin
Established in 1968, Scotch and Sirloin is renowned and famous for serving the most delectable cuts of beef, lamb, and a wide range of rare and casual wines in a welcoming and warm setting.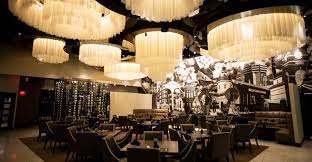 So when next you visit Wichita in Kansas, make sure to check out Scotch and Sirloin and see if their beef worth all the hype and reviewed it got online.
19.Siena Tuscan Steakhouse
You wouldn't want to miss the Tuscan Egg Benedict, Sliced Cured Salmon, Stuffed Brioche French Toast, and Duck in the Hole for anything in your visit to Wichita.
Thus, Siena Tuscan Steakhouse is one of the best restaurants in Wichita KS that serves them well.
.........................
The restaurant also has a menu of delectable Italian fare and it's also a perfect spot for breakfast, lunch, dinner, and weekend brunch.
20.Tokyo Japanese Cuisine
There's no cuisine in Wichita that is more authentic than the Japanese cuisines — sushi, tempura, sashimi, and teriyaki — that are being served at the Tokyo Japanese Cuisine restaurant.
This Tokyo Japanese Cuisine restaurant is a sleek but stylish restaurant that offer all sorts of traditional Japanese dishes in a modern dining hall.
Plus, the Japanese Tokyo kitchen also offers special treat for childrens, do catering, and serve takeout menus too.
21.Twelve Restaurant and Bar
One of the classic neighborhood restaurant in Wichita that serve upscale American dishes in a relaxed, casual setting is Twelve Restaurant and Bar.
.........................
It serves a variety of prime meat dishes, fresh salads, fish, seafood, gourmet, small plates, and sandwiches, along with a large selection of libations from the global bar.
Their menu features a lot of Bryce's favorite dishes, such as sweet corn risotto, smoked salmon, hand-cut steak, prime ribs, freshly caught seafood, and spinach-artichoke dip.
Read also: Best Restaurants in Louisville
Conclusion
While there are numerous eateries in the whole of Kansas and its lovely neighborhood, the ones in Wichita are best among the equal.
That is to say, the above mentioned are the best 21 restaurants in Wichita KS, that can serve you your favorite cuisines without you missing home.