The coronavirus pandemic upended travel and tourism around the world. According to a recent report by the World Tourism Organization (UNWTO), international tourist arrivals fell 87% in January 2021 compared to a similar period in 2020.
The emergence of new Covid-19 variants — such as the Delta variant — has prompted governments to scale back efforts to lift travel restrictions.
According to the same UNWTO report, the effects of the Covid-19 pandemic were expected to linger for the first three quarters of 2021. Eight months into the year, most travels have grounded to a halt.
Towards the last quarter of the year, things seemed to normalize, but then came the omicron variant and everyone has gone back to panic mode.
.........................
It is 2023 now, and even though the pandemic is finally over, we have learnt ways to take advantage of the internet in performing our daily life activities.
If you do not have the time or resources to travel for an actual vacation then there are other ways you can do so virtually, thanks to lessons from the pandemic.
There's no reason why you can't travel virtually around the globe. Let me tell you a little about virtual tourism.
Virtual Travel
All over the world, holidaymakers are exploring alternative methods of travelling the world, and that's where technology steps in.
Technology has not only enabled people all over the world to connect with loved ones during the pandemic, but it's also making it possible for vacationers to explore the world virtually from the comfort and safety of their homes.
.........................
The global Covid-19 outbreak has accelerated the rollout of immersive technology such as Virtual Reality (VR).
VR utilizes computer technology to create a simulated environment that places you inside the experience, giving you the ability to explore and interact with the artificial world. The use of sensors and stereo sound help immerse the user as they look and listen to their digital surroundings.
Best Ways to Explore the World Now
Virtual travel is taking off, and most of the world's top destinations are capitalizing on this trend by presenting travelers with immersive experiences of their attractions using technology.
There are many types of virtual travel offerings, usually involving a combination of multimedia formats — such as 360° videos, panoramic images, audio — and virtual reality.
.........................
Virtual travel provides an experience that you can't simply get from viewing images on a website or brochure. Of course, you can explore virtual destinations directly from your computer or mobile device, but we recommend a VR headset for the most immersive experience. Below, we look at some of the best ways to explore the world virtually in 2023.
1. Watch Travel Shows and Movies
We'll start with the most straightforward way to explore the world without stepping out of your front door, i.e. watching travel films and TV shows. Watching travel content is the best way to explore the globe vicariously during these tumultuous times.
The different characters, settings, and plots of travel films, television shows, and other types of content can transport you to faraway lands.
.........................
There are dozens of travel films, TV shows, and documentaries to stream on platforms like Netflix, Hulu, Amazon Prime Video, and Disney Plus when you need an escape from pandemic life.
However, due to copyrights and licensing issues, streaming services restrict the availability of some movies or TV shows to certain locations. Therefore, we recommend using a VPN for more online content.
A VPN lets you tweak your IP address and change your location to any country of your choice, which helps you unlock more travel content. For example, a VPN can help you change your location from the United States to Australia if you want to watch Australian content.
Using a VPN will also improve online security and keep your online activity private. Click here to learn more about VPNs.
.........................
2. Take a Virtual Museum Tour
In partnership with more than 2500 museums around the world, Google Arts and Culture is allowing art lovers to explore some of the most famous museums around the globe.
If you're an art enthusiast, head over to the Google Arts platform and get a chance to marvel at extensive collections of art pieces from your favorite museum.
If you have a particular gallery in mind, you can visit its website for a more personalized tour of its premises. Here are some of the best virtual museum experiences where you can gain a lot of knowledge about art, history, and science.
Uffizi Gallery, Florence
Based in Florence, Italy, Uffizi Gallery is home to the de'Medicis art collection, one of the most famous families in the country. You can experience this extraordinary display of art from anywhere in the world via a comprehensive virtual tour of the museum.
.........................
Van Gogh Museum, Amsterdam
Are you a huge Van Gogh fan? If your answer is in the affirmative, you'll be glad to know that the Van Gogh Museum, Amsterdam, which houses the most extensive collection of the tragic, ingenious painter, also offers virtual experiences. Here, you can see paintings, drawings, and letters from Van Gogh up close.
Pergamon Museum, Berlin
Berlin's Pergamon Museum is home to many ancient artefacts, including the Pergamon Altar and the Ishtar Gate of Babylon. So even if you can't travel to Europe or pretty much any other part of the world at the moment due to coronavirus concerns, you can still explore what this historic German museum has to offer virtually.
Musée d'Orsay, Paris
Musée d'Orsay in Paris is one of the most popular galleries in the world, and you can explore it from the comfort of your home. Take a virtual walk through this famous museum and get to see artwork from popular French artists from the 19th century, including Gauguin, Cézanne, Monet, and others.
.........................
There are many other museums and galleries that you can explore virtually. Other popular museum destinations include the National Gallery of Art in Washington, D.C., Guggenheim Museum in New York, and the British Museum in London. Discover incredible works of art with these online tours and exhibits.
2. Explore National Parks
Why not explore and traverse some of the most beautiful parks virtually? Using Google Earth, you can explore these marvellous natural wonders and all their attractions in 3D. The US is home to some of the best national parks in the world, and you can explore all of them in 2023. These include:
Yosemite National Park
Explore the majestic waterfalls, grand meadows, and the deep valleys of Yosemite National Park from the comfort of your sofa. Located within the Sierra Madre Mountains of California, Yosemite is full of awe-inspiring views that you can enjoy from home with the help of Google Earth.
.........................
Yellowstone National Park
As one of the most popular national parks in the United States, Yellowstone has plenty to offer for virtual explorers. The park's geologic and hydrothermal wonders, including geysers, mud pots, and hot springs, are a huge attraction. Yellowstone's impressive size spans across the states of Montana, Idaho, and Wyoming.
Grand Canyon National Park
The Grand Canyon National Park requires no introduction. It's one of the most iconic attractions in the United States, and you can explore its diverse landscapes. Thanks to Google Earth, you can get sweeping views of the spectacular Grand Canyon National Park in Arizona at your convenience.
You don't have to shelve your wanderlust just because we are in a pandemic. Thanks to a partnership between the United States National Park Service and Google, you can take a digital hike through these and many other national parks virtually from anywhere in the world.
.........................
Take a virtual trip to any of these parks and explore all the natural wonders they have to offer.
3. Virtual Sightseeing Tours
Do you fancy a sightseeing trip to Paris? Well, you can do that without actually traveling to Paris. And it's not just the City Of Lights; many cities across the world, including Washington DC, London, have been providing immersive virtual tours of their popular spots.
You can explore popular landmarks, neighborhoods, museums, UNESCO heritage sites, and other attractions that these cities have to offer.
Sites such as Sites in 3D, 360 Cities, and AirPano give you access to photos, footage, and 360° panoramas of major centres across the globe. All you have to do is go to one of these sites and type in the name of the city that you want to explore.
.........................
You can also explore popular cities by watching 360-degree virtual reality videos on YouTube. Have you always wanted to visit Tokyo?
Japan National Tourism Organization has put out a video that lets you explore the expansive city in under three minutes. You can watch the video in 2D, but use a VR headset if you want to get a surreal experience. You can search on YouTube for more cities to explore.
4. Experience an African Safari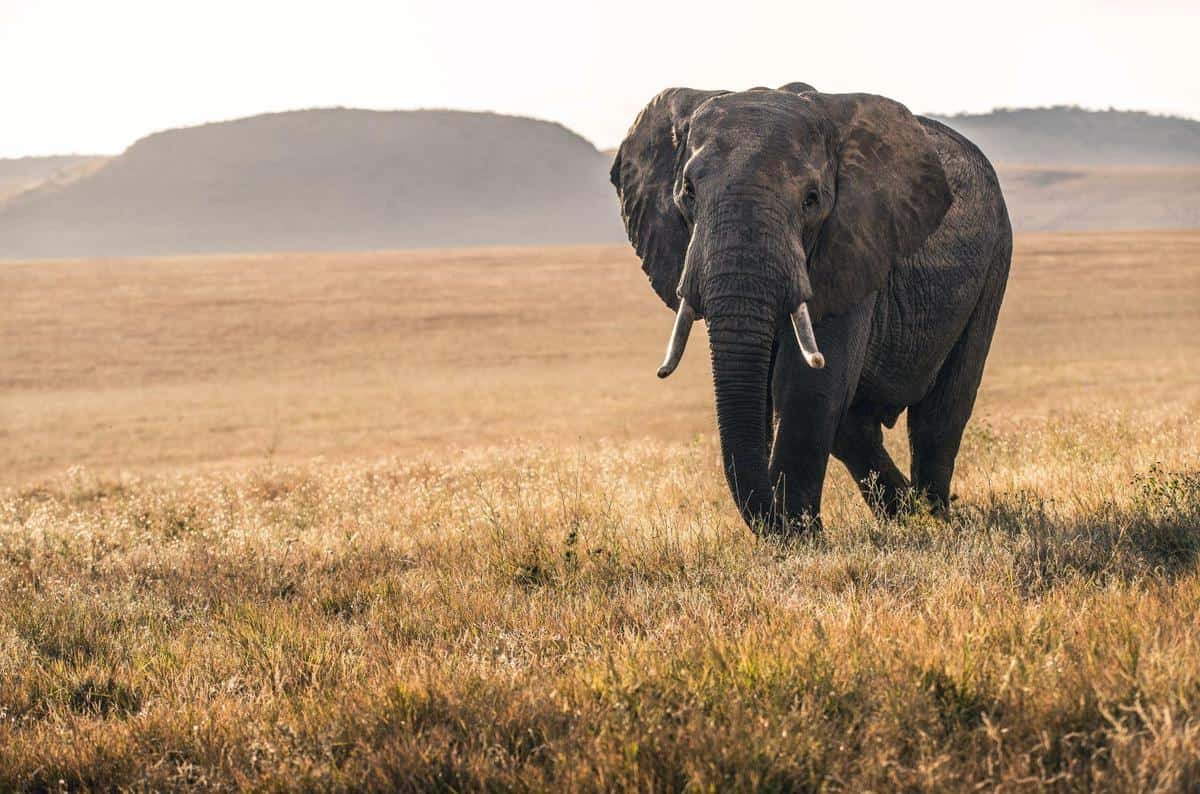 If seeing the African big five was part of your travel plan before Covid-19 came and wrecked everybody's plan, don't worry. You still can. Many of the world's most iconic locations, including some African national parks and wildlife reserves, are offering virtual tours.
.........................
That means you can get your daily dose of the African wild from the safety of your home. See lions, elephants, rhinos, etc., in the wild.
Game reserves and organisation are offering virtual game drives, where guides and vehicles equipped with cameras in several locations across the continent provide a live feed of actual game drives.
For example, WildEarth offers two game drives per day, in the morning and the afternoon. The guides provide expert commentary and also give viewers chances to ask questions.
Whether you are an enthusiast or just looking for a change of scenery, simply grab your phone, tablet, or laptop and join a virtual safari to experience the African wild.
The game drives are roughly three hours and, as stated above, are broadcast live, keeping you engaged in the action from start to end. However, they are also uploaded on YouTube for later viewing if you missed the live show.
.........................
5. Visit Outer Space
Thanks to NASA's free virtual space experiences, you can explore the cosmos, planets within and outside the solar system, and the International Space Station (ISS) virtually using a computer or a mobile device.
Discover the TRAPPIST-1 system, a star system that houses the largest group of the habitable zone, Earth-sized planets ever found outside our solar system.
You can also get a behind-the-scenes look at the Armstrong Flight Research Centre, NASA's premier site for aeronautical research. Get a 360-degree virtual tour of the Hubble Space Telescope to learn more about the orbiting spacecraft.
The Hubble Space Telescope was lanced into low Earth orbit in 1990 and remains operational to this day. You can also explore the International Space Station (ISS) via NASA or Google Arts & Culture.
.........................
Thanks to Google, anyone with an internet connection can explore every single nook and cranny of the ISS using the tech giant's Street View technology.
6. Explore Marine Life
Would you like a chance to explore the underwater world from the comfort of your living room? Take a virtual, immersive dive and take a journey through a series of unique but connected marine ecosystems worldwide.
Get a chance to swim with Humpback Whales in Antarctica or explore coral reefs in Indonesia wherever you are on the globe.
In the United States, you can also swim with sea lions, turtles, sharks, and other marine animals with a virtual dive facilitated by the Natural Marine Sanctuaries (NMS).
The NMS uses panoramic images and 360° videos to help viewers explore marine life, habitats, and cultural resources and learn about life in the underwater world. It's an excellent opportunity to experience the ocean and its astounding life forms.
.........................
It's important to keep your mind engaged during this time, why not combine the virtual travel tips above with learning new skills? There are many ways to try and make the best out of this current situation.
With virtual travel you can see and experience these locations without physically going there, you are not limited by safety concerns, travel logistics, available flights, or whether the destinations are open.
As a result, the virtual travel experiences above present the ideal way to explore the world safely from the comfort of your region.