Over the years, the Packing Cubes vs Compression Bags debate have taken over the internet. Hence, as an explorer who had used the two in the past, here is my review about them.
It is incredible how complicated something as easy as packing a suitcase can get. The first problem is the never-ending discussion of what to bring and how to organize a bag.
After that, the complex problem is selecting the best suitcase for your trip. It becomes even more complicated than that.
Today we'll compare packing cubes with compression bags to find out which is worth the money. But first, let's define packing cubes and compression bags.
WHAT IS A PACKING CUBE?
Packing cubes are sturdy rectangle bags made of fabric that zips open on three sides. To put it in the simplest terms, it's just a small suitcase.
.........................
A packing cube is a small traveling box that helps one arrange their properties for traveling, such as clothing materials like shirts, trousers, blouses, skirts, underwear, toiletries, stationeries like files, pens, jotters, diaries, and so on.
A packing cube offers travelers various options to package their belongings in readiness for traveling. Packing cubes come in different sizes, which helps a traveler organize their luggage effectively.
The different types of packing cubes give travelers a more enhanced and enriched traveling experience. The variety of packing cubes available today makes traveling more convenient and manageable.
It gives you the provision to prepare adequately for your travels. However, why is it necessary?
This is important because forgetting specific luggage when preparing for traveling can be very painful and unpleasant, especially when that luggage is not available where one is headed.
.........................
Nothing annoys a traveler like forgetting a piece of luggage because you are preoccupied with arranging everything you need for a trip or having to put certain important belongings behind because of limited packing space.
You can find yourself in the middle of a dilemma: should I travel with this piece of clothing or the other? As simple as this may seem, it is an internal conflict that, if not resolved, could make the journey less exciting, less enjoyable, and less satisfying.
Nonetheless, a packing cube helps you package whatever you need for the journey. In other words, the use of packing cubes helps in the organization of luggage for traveling. What's more?
The organization of travel luggage gives one a feeling of preparedness and readiness. It distills the anxious thoughts of whether you are leaving behind anything valuable, probably due to forgetting or space constraints.
.........................
Packing cubes are like dresser drawers for your carry-on bag. Each cube has similar things to make it easier to pack and find items on the road.
Importance of Packing Cubes
Still on the packing cubes vs compression bags review, let's take a look at the importance of packing cubes first.
Packing Cubes helps clothing stay neat and wrinkle-free. Nothing makes a dress attractive, like being clean and wrinkle-free, and guess what? Packing Cubes enables you to achieve just that.
Having beautiful clothes which are very rumpled is akin to not wearing gorgeous dresses in the first place. Why is this important? This is very important because first impressions matter. In essence, no one gets a second opportunity to make a first impression.
.........................
Packing Cubes helps you pack and unpack quickly. While having beautiful clothes is one thing, packing and unpacking clothes quickly is another ball game. The use of packing cubes enhances the ease of packing and unpacking clothes.
Packing Cubes prevents small items from getting lost. It's generally accepted that looking for missing items is a huge waste of time. Packing Cubes helps you save time and develop a sense of self-efficacy based on being conscientious and disciplined enough to safeguard your clothing materials and other necessary small items.
Packing Cubes help keep your luggage organized:- Organizing your luggage is an index to an organized life. Arranging your luggage using packing cubes enables you to prevent disorganization, which drains one of his energy unnecessarily. Do you intend to organize your luggage adequately? Make use of a packing cube!
.........................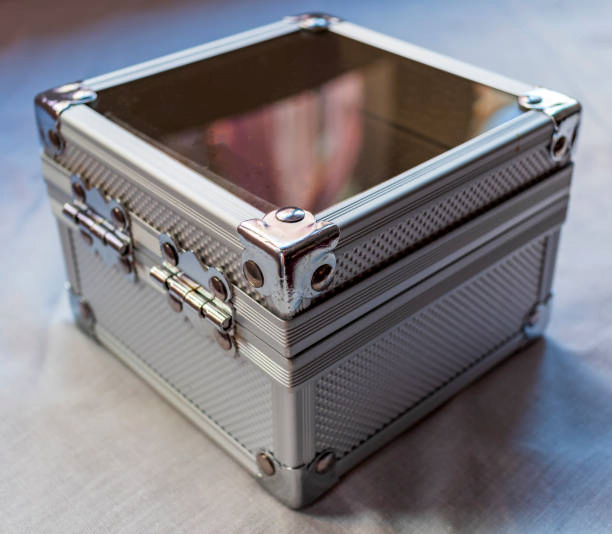 How to Use Packing Cubes
You can organize clothes, electronics, toiletries, and other travel items with packing cubes. In this section, I'll show you how to pack your packing cubes in the best way possible.
1. Get your clothes and travel gear and put them in order
Start by getting together all the clothes, electronics, toiletries, and other things you'll be packing. Sort your stuff into groups or categories, and give each group a packing cube.
For example, you could put shirts in one group, pants and jackets in another, socks and underwear in another, and cables and chargers in another.
A small packing cube will hold small groups of clothes, like socks and underwear. Large groups of dresses, like pants, jackets, and hoodies, will go in a larger cube. A medium cube could hold shirts.
.........................
You could also put a shirt, a pair of pants, a pair of socks, and a pair of underwear in each cube to make an outfit. This might work well for you if you plan what you will wear daily. This is also a good choice for short trips of two to three days. In this case, you should use cubes of the same size.
2. Roll your clothes or fold them
Most clothes should be rolled instead of folded. Clothes that are rolled up take up less room. Also, wrinkles are less likely to show up on them. T-shirts, pants, swimsuits, and underwear are best when rolled.
Fold your clothes along the seams, smoothen any wrinkles, and roll them up. Try to make a roll that is neat and tight. If you roll them too tightly, they will get wrinkles. You also don't want to roll them too loosely, or they'll take up too much room.
.........................
You can fold your clothes if that's what you prefer. When you fold some things, they take up less space or have fewer wrinkles. It's best to fold bulky items like jackets and sweatshirts and formal clothes like dresses, shirts, and pants. The rest should all be rolled.
3. Fill up your packing cubes
You can open your packing cubes and put your clothes in them. If your cubes have a mesh window, try to put your clothes in a way that lets you see what's inside through the window.
It would help if you filled each cube up to the top. Try not to fill the cubes too little or too much. If you don't put enough things in your packing cubes, your clothes will wrinkle and spread out.
.........................
When your cubes are too full, it's hard to pack them and zip them up. You could also hurt the cube or the zipper if it's too full. If you end up with a cube that is only half full, try combining and using fewer cubes.
It takes some practice to learn how to pack your cubes well. Try out different kinds of clothes in separate cubes. For example, put a couple of socks in your t-shirt cube if there is extra space. If your pants are too big for a medium cube, put them in a larger cube. It's like putting a puzzle together.
You don't have to put all your stuff in a packing cube. Some things are better on their own. Items like bulky jackets and sweatshirts. These things can go in your pack. They'll move into any space.
.........................
4. Packing cubes should be put in your backpack
Putting your packing cubes in your backpack or suitcase is like playing Tetris. When you pack, you want to make the most of space and ease of use. Try to get rid of as much space as you can.
Things you need often should be easy to get reach. Put these close to the top. For instance, you should put the cube with your socks and underwear near the top of your luggage because you'll need to get to it every day. Things you use less often, like your rain jacket, can return to your suitcase.
You also need to leave space for your laptop, camera, toiletries, books, and anything else you'll like to bring when you travel. A packing cube will only hold some things.
.........................
WHAT ARE COMPRESSION BAGS?
Packing cubes are not the same as compression bags. Instead of organizing the things in your luggage, a compression bag will help you save space by compressing bulky items, usually clothes.
Compression bags allow you to fit more clothes into the same space. Compression bags allow your clothes to take up 20–30% less space. You might be able to put an extra pair of pants and a couple more shirts in the same piece of luggage. You could also bring a smaller piece of luggage.
Compression bags come in different styles. They are as follows.
1. Plastic compression bags
These are bags made of plastic that can't let air in or out. You put your clothes in the bag, seal it, and then squeeze out the air through the one-way valve to make your clothes smaller.
.........................
2. Stuff stack compression bags
These bags look like stuff sacks and have straps on the sides that you can tighten to make the bag smaller. You put your clothes inside, pull the top drawstring tight, and then crank down on the four side straps to make the bag smaller. Most of the time, these bags are round.
3. Compression bags with zippers
These look like ordinary packing cubes. They are different because they have a second zipper around the side. This lets you zip the bag up when it's already packed.
To fill the bag, you open the main zipper, put your clothes inside, and close the bag normally. Then, you press down on the top of the bag as you close the second compression zipper. This takes the air out of your clothes and holds them flat.
.........................
4. Vacuum compression bags
Unlike other compression bags, you must use a vacuum cleaner to get the air out of these bags. If you need to bring a lot of clothes, these can work well.
Compression bags are only made for soft things that can be squashed, like clothes. Not putting books or electronics in your compression bags would be best because they don't compress.
How To Use Compression Bags
Compression bags are the same as regular packing cubes when it comes to packing, but they have slightly different purposes. How you fill your compression cubes will differ depending on how they are made.
When you use compression bags, it's sometimes better to fold your clothes instead of rolling them. This is the case with bags that work like vacuums. You can fold or roll your clothes to put them in compression bags that close with zippers or straps.
.........................
To get as much air out of vacuum-style compression cubes, leave the bag open, roll it up from the bottom, and then close it. Make the bag as flat as you can and put it away.
Press down on the top of a zippered compression cube and carefully zip the compression zipper to make it smaller. You should hold the bag shut with your body weight.
To compress compression bags that look like stuff sacks, close the top drawstring and pull on the four straps on the sides. To get the most compression, turn the bag and pull on each strap several times. You can also compress the bag by putting your body weight on top of it.
Compression bags are only made for packing clothes. In a small space, you can't pack hard items like electronics, cables and chargers, guidebooks, toiletries, etc. Use a standard packing cube to pack these things.
.........................
Packing Cubes Vs Compression Bags, Which Is Worth The Money?
Although compression bags are very cheap and readily available, they do not serve a better purpose than packing cubes. Compression bags are easily torn and have a higher chance of crumpling one's clothes which is very discomforting.
No one loves to wear rumpled cloth, but the fact is that compression bags have a higher chance of doing so to one's clothes. Buying compression bags seems a way to save money, but looking at it closely, you will find out that it does more harm than good.
On the other hand, packing cubes appear costlier, but it's an investment. Such an investment would not only pay great dividends but would also guarantee your peace of mind.
.........................
Remember the saying, "You are what you wear."
"You are addressed the way you dress." is the first impression principle. Packing Cubes aids you in dressing smartly, in essence, for success. People judge you by your appearance before anything else. So why not dress as you become the best and strive to achieve the best?
People who use compression bags eventually realize it to be the painful but helpful truth: Penny wise, pound foolish.
Packing Cubes help your clothes to retain their quality which is the beauty of clothing material. Once this is lost, everything else is likewise misplaced.
Conclusion
Did you learned a new thing on the Packing Cubes vs Compression Bags debate today?
Packing cubes help to keep your clothes free from wrinkles and arrange them in a way that makes unpacking or searching for things easier.
.........................
At the same time, compression bags compress clothes to leave room for more luggage, even though they can leave your clothes more rumpled than before.
So the next time you're considering traveling, embrace a packing cube. Remember, it's an investment. Nonetheless, investments are painful in the present but helpful later on.
Buy a packing cube today. It's entirely worth it!