Malaysia visa requirement are those requirements expected of you or any one that is interested in visiting Malaysia. If you are considering visiting Malaysia, this article is ideal for you. Here, you will be provided with all the information you need regarding Malaysia visa requirement. No matter your purpose of going to Malaysia, be it for tourism, business, and schooling, we will guide you.
You should know that there is no way you can gain access legitimately into Malaysia without your visa. Your Malaysia visa requirement will be keenly outlined here for you. All you have to do is pay attention to all that will be said in this article to guide you. Here, is what we will be looking into:
.........................
Are you eligible to visit Malaysia?
What type of visa do you require to visit Malaysia
What documents are needed for you to obtain your Malaysia visa
Malaysia visa application fee
How to obtain Malaysia visa
Malaysia visa tracking
How long does it take for you to get visa to Malaysia?
Like I said, when it comes to your Malaysia visa requirement atlanticride.com has got your back.
The Different Types Of Malaysia Visa
Before you can talk about Malaysia visa requirement, you should know the different types of visa to visit Malaysia. Below is listed the types of Malaysia visas available that you can apply for.
Visa for permanent residence
Malaysia visa for work permit
Visa on arrival in Malaysia
Malaysia eNTRI visa
Multiple entry visa
Single entry visa into Malaysia
Now that you have known the types of visa for Malaysia, time for you to know the requirements.
Related article: Germany Visa Requirements for Nigerians. 2019 complete guide
Malaysia Visa Requirement For Permanent Residence
Entry permit visa is what you need if you are going to be staying for a longer period. The longer period affords you the opportunity of becoming a permanent resident in Malaysia. The entry visa permits are mostly given to spouses of Malaysian citizens, professionals, and investors as well.
.........................
To apply for permanent residence in Malaysia, you must have lived in the country continuously for 5 years at least. If you are the spouse of a Malaysian citizen, you must have lived in Malaysia for 10 years. You must note that permanent residence is not your right, but a privilege you enjoy from the Malaysian government.
To be granted an entry permit visa, you must belong to one of the listed categories below:
You must be someone with a special or professional qualification
If the Malaysian minister of home affairs certifies that your admission will improve the economy of Malaysia.
The wives and children of the aforementioned, although children must be below 6 years of age
There is also the special compensation ground.
Malaysia Visa Requirement for Work Permit
.........................
If you desire to work in Malaysia, then you will need a work permit visa. You must know beforehand that this visa application is a long and complicated process. Always trust that you will always be provided with the best information on www.atlanticride.com. It will interest you to know that Malaysian companies have a specific number of foreign workers they can employ.
You should know that visa for work permits in Malaysia lasts between 6 months to 5 years. The company that employed you will initiate the process for your work permit. It is also important you know that work permit visa are done within Malaysia. When it comes to work permit visa application, you must have a sponsor within Malaysia. This will make it a whole lot of easier for you.
.........................
You can also visit the official website of the Malaysian foreign affairs to know more on the Malaysia visa requirement
Also read: Ways CFOs can reduce business travel expenses in 2019
The Different Work Permit Visa In Malaysia
There are basically three forms of work permit visas issued by the Malaysian government. These work permits that are available to you include:
Professional work permit visa
This is the type you apply for as an employee of a foreign company but working with a Malaysian company. It is mostly issued to professionals and experts. This particular work permit visa lasts between 6 months to one year.
The temporal employment visa
You should know that this is mainly for the lowly skilled workers in the manufacturing, construction, and agricultural sector. Here, the pass lasts for a maximum of 2 years if you want to apply.
.........................
Visa for an employment pass
This is the visa you can apply for if you want to work in Malaysia with a specific skill set. This employment pass lasts for a minimum of 2 years. You should know that before it can be issued, it must be approved by the expatriate committee.
What are Malaysia visa requirement for your work permit
The following documents are required of you for applying for this type of visa:
You must submit your letter of appointment from your and application form
The letter that shows you accepted the appointment
The letter of approval from the ministry of home affairs of Malaysia
Your original receipts of payment of application
A copy of your passport
Your passport photographs
The copies of your CV and other qualifications
A letter from your employers agreeing to pay your salary and taxes too
The medical report from your country of origin and approved by the ministry of health in Malaysia
You should also know that these requirements are always subject to change. Be rest assured that we at www.atlanticride.com will always keep you updated at all times. Subscribe to our news letter at the end of the post to stay up to date.
.........................
It will be very useful to you to understand the restrictions that the Malaysian government place on foreign workers. You can check this New York Times article for more.
Malaysia Visa Requirement For Visa On Arrival
You will be happy to know that the Malaysian government simplified visa applications to improve tourism. It will interest you to know that visa on arrival is one of the ways they are doing this. The visa on arrival is a permit given to you when you arrive in Malaysia. It works just the same way other types of visa in Malaysia work.
To process this visa on arrival, you will have to locate the immigration counter at the airport and pay for your visa. There, they will stamp your passport for you to enter Malaysia. Well, you can only access this visa on arrival if you are from either China or India. With your visa on arrival, you can stay in Malaysia for one week maximum.
.........................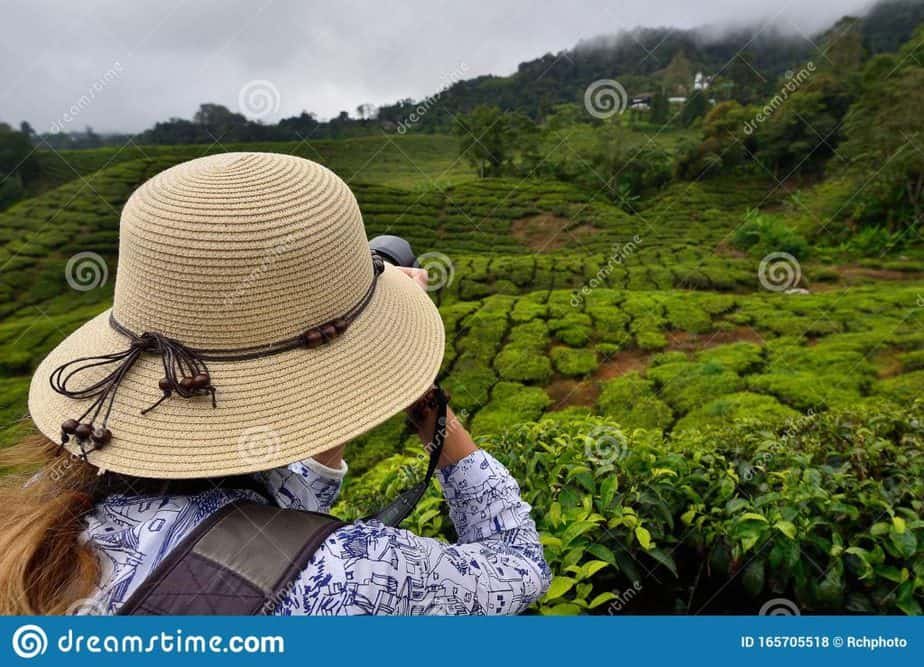 The conditions for applying for visa on arrival in Malaysia
Below are the conditions that you must meet in order to be granted visa on arrival in Malaysia.
You must be arriving from either Indonesia, Thailand or Singapore
Make sure you have a valid visa for any of the countries listed above
You must have at least $1000 to show that you can sustain yourself
A fee of $100 is paid for the processing of your visa on arrival
Points where to get your visa on arrival in Malaysia
You can access your visa on arrival while arriving through land or flight. If your are arriving through flight, your visa on arrival can be accessed from:
The Kuala Lumpur International Airport 1 and 2
Bayan Lepas International Airport, Pulau Pinang
The Sultan Ismail Senai Airport, Johor
Kota Kinabalu International Airport, Sabah, and
The Kuching International Airport, Sarawak
In case you arrived through the land borders, you can apply for your visa on arrival at: The Sultan Abu Bakar Complex- Tuas
.........................
The documents you need for your visa on arrival
Malaysia visa requirement involves that you present the following documents at the immigration counter.
1. You must present your passport with validation time of at least 6 months
2. Present your valid travel visa from Singapore, Indonesia, or Thailand
3. Your return ticket to India or China
4. Your proof of having $1000 for your sustenance
Malaysia Visa Requirement For eNTRI Visa
The eNTRI visa is a far better alternative than the visa on arrival. eNTRI stands for Electronic Travel Registration and Information. It will only be of help to you if you are an Indian citizen. The eNTRI visa program was developed to improve bilateral relationship between Malaysia and India.
.........................
You can only apply for eNTRI visa online and at a far cheaper fee than the visa on arrival. As an Indian citizen, the following reasons will tell you why the eNTRI visa is better than visa on arrival.
You can stay as long as 15 days in Malaysia with your eNTRI visa, unlike the visa on arrival that lasts one week.
It might interest you that you will spend $40 to process it as against $100 for visa on arrival
You will only wait for 48 hours your eNTRI visa.
There is no requirement for a visa for Thailand, Indonesia, or Singapore
You are also not required to go through any entry point like the visa on arrival
Might Also like: Cancelled Flight Compensation; What To Do If Your Flight Is Cancelled
.........................
You should know that the multiple entry visas is specifically for people coming for business or government maters. It is valid through 3 months to 1 year. The nationals of China and India can also apply for social visit through multiple entry visas. If you are using this visa, you can't stay for more than 30 days per entry, no extension is allowed.
Requirements for applying for your multiple entry visa
You must provide proof that you have enough money to sustain you in Malaysia
Your return ticket must also be provided for verification
You are not allowed to apply as a tour group
If you are from China, it costs RM30 while Indian citizens pay up to RM100
Malaysia Visa Requirement For Single Entry Visa
.........................
This single entry visa in to Malaysia allows you to stay in the country for a maximum of 30 days. Each time you depart and re-enter Malaysia, you must get a new single entry visa. The Malaysia visa requirement for your single entry visa is the same as that of the multiple entry visa.
The General Requirements Before You Enter Malaysia
In order for you to be granted entry in Malaysia under any of the above listed types of visa, there are certain conditions you must fulfill. These conditions include:
The first thing that you must have is a valid international passport. Your international passport must be valid for at least 6 months after your entry into Malaysia. Under some special conditions, the Malaysian government allows you to submit a document while waiting for your passport. You can get this document from any of the Malaysian embassies overseas.
You must prove that you have sufficient funds on you when you enter Malaysia. This shows that you can sustain yourself for the time that will be in Malaysia. There should also be a return ticket to take you home to your country.
If you fall within the category of convicts, illegal immigrants, contagious individuals, and persons with no means of sustaining themselves. You will not be allowed entry into Malaysia for any reason.
Your arrival or departure card must be completed anytime you enter or leave Malaysia. You must submit this card with your passport and visa once you arrive the immigration counter.
A valid visa is inevitable for your entry into Malaysia. Your visa shows that you have the permission of the Malaysian government to enter and stay in their country. Even with your visa, the Malaysian immigration at the entry points have the final say for you to be granted entry.
If your purpose of entering Malaysia is to work or have a permanent residency, you must a sponsor. As a professional, the company you work for serves as your sponsor. If you are married, your spouse is in better position to be your sponsor.
Malaysia Visa Requirements And All That You Need
.........................
There are documents that you need to have before you can be issued a visa into Malaysia. You need to know that the type of visa determines the documents that you will be required to submit. If you are applying for visa with a reference, then you will need additional documentation. There are also visa without reference that you can apply for with no extra documentation needed.
The required documentation process for your Malaysia visa requirement has been listed earlier for you.
How To Submit Your Photograph For Malaysia Visa
Malaysia visa requirement involves some specifications on how to submit your photograph for Malaysia visa. You should note the following photograph specifications:
Your photograph must have a white background and it is very important. You should never neglect this for any reason.
See to it that your face covers up to 2/3rd of the photograph
You should bear in mind that no face or head coverings are allowed. Although, under religious reasons it can be allowed.
When you wear eyeglasses, make sure it doesn't cause a glare.
You must know that selfies and cropped pictures are not allowed. It must be a studio photograph.
Your photograph must not be more than 3 months old.
Also read: 16 Secret Ways to Book Very Cheap Flights When Travelling
.........................
Some Frequently Asked Questions On Malaysia Visa Requirement
Let us consider some questions that might be going through your mind concerning Malaysia visa requirement.
Am I required to submit my bank details while applying for Malaysia visa?
The answer is yes, you need to submit a copy of your bank statement while applying for Malaysia visa. This is to proof that you have sufficient deposit to sustain yourself in Malaysia. You will need to have a minimum of $1000 in your bank deposit when applying for visa on arrival.
How do I pay for my Malaysia visa?
This is a very good question to you should ask yourself. You must try as much as possible to avoid paying through a third party. This is so that you avoid fraudsters that claim to be what they are not. If you are applying online, you can make payments your credit cards, PayPal accounts, or online banking. For your manual Malaysia visa application, you must pay at the Malaysian embassy.
.........................
What should be my age before I can work in Malaysia?
In order for you to be given a work permit visa into Malaysia, you must be above 27 years of age. If you are going to work in the information and technology sector, the age limit is reduced to 23.
What other documents are needed for my student visa?
If you are applying for a Malaysia student visa, you will submit the original acceptance letter of your school in Malaysia. A copy of your previous school records is also needed. The general Malaysia visa requirement is also included.
Must I have a sponsor before applying for work permit?
The answer is yes. As already explained earlier here, a sponsor is very important when you are applying for a work permit visa in Malaysia. The company that employed you is best placed to be your sponsor under Malaysian laws.
.........................
If you think this article was helpful, please remember to share it on your social media for other to see. Do leave us a comment bellow with any question and remember to subscribe to our news letter to stay updated.