Owerri is the capital of Imo state and it has one of the best hangout spots in Imo state and Nigeria as a whole. It is known as one of the 10 finest states in the entire southeastern part of Nigeria. Owerri is synonymous with its buoyant nightlife and the city prides itself on luxurious hotels.
If you are going to spend a few days in Owerri, or maybe you live in Owerri and look for the best hangout spots in Owerri, you have come to the right place.
In this article, we will be showing you the top 10 hangout spots in Owerri, so take your time to finish reading this article.
In case we miss anything, please leave us a comment on the comment section at the end of this article.
List of 10 best hangout spots in Owerri
1. National Museum Owerri:
The number one best hangout spot in Owerri is the National Museum Owerri. It is located at B65 Shell Camp, Off Orlu Road, Imo State, Nigeria. If you love arts and history, you most definity would like to hang out here. You can hang out at the Owerri museum with friends and family.
A lot of relics and artifacts, especially from the Biafran war can be found in the museum. Such as UHIE (MUSICAL INSTRUMENTAL), Civil war gallery, and the traditional waterfall gallery. You can also find Ojuku Bunker and Nigeria civil war weapons.
2. Oguta lake Owerri: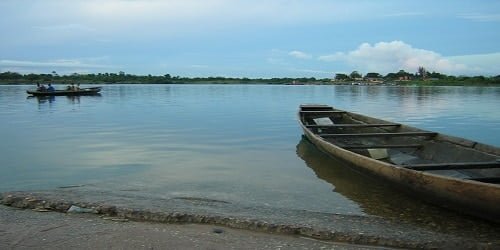 The second best hangout spot in Owerri is Oguta Lake Owerri. It is located in a natural depression within the extended east bank floodplain of the river Niger downstream of Onitsha. Oguta was one of the first territories used by the British to advance into the Igbo land hinterland.
As of 2012 Oguta's population was estimated at 20,096. Oguta Lake is the largest natural lake in southeastern Nigeria, and its depth is approximately 8max depth. So, guys, Oguta lake is one of the best hangout spots in Owerri and you should take a tour when visiting Owerri.
3. Nekede zoo:
Nekede zoo is also another great hangout spot in Owerri.
It is located in 0werri west local Government area of Imo state. The zoo was established in 1976 under the state ministry of Agriculture as an animal park. nekede zoo has about 10 hectares of reserved forest, houses of various animals including lions, chimpanzees, tiger, pythons, crocodiles monkeys, and other animals just to mention a few.
It is a center for attraction in Owerri. it is a place to visit with families and friends. So what do you guys think about nekede zoo leave a comment in the comment box below.
Do you think these lions are not fed well? Leave us a comment in the comment section.
Related: Hangout Spots in Lekki
4. Owerri mall:
Owerri mall is also a good hangout spot in Owerri. It is located on Egbu Road, Owerri. It was completed in March 2016. The mall provides residents with access to high-quality facilities.
There are so many things to do and get at the mall such as gifts, watch movies at the cinema, get a treat at the finest restaurant at the mall. The best time to visit the mall is during the period from 9 am to 9 pm when the mall is all open for operations.
5. Mimi place:
Mimi's place isalso a nice hangout spot in Owerri. It is located on plot 5046 all seasons avenue, beside All Seasons Hotel, New Owerri. Talking about where to enjoy a well-prepared homemade dish in Owerri Mimi's place is the right place to go.
Their local dish is so unique, from their well-prepared bush meat pepper -soup, to their delicious plantain flour with nsala soup. And guys Mimi place is also a very nice and safe place to hang out.
6. Tropica village bar and restaurant:
tropica bar and restaurant is a unique and one of a kind. It is located in number 10 Nwaturuocha Street, Ikenegb layout, Owerri, Imo Nigeria. tropica village bar and restaurant is one of the special places to enjoy local dishes and drinks.
From fresh palm wine to pepper soup to ofada rice, Moi Moi and so much more. They offer delicious meals at affordable prices. It is a unique environment is good place to come and chill and also have a good time with friends.
Related: Hangout Spots in Abuja
7. Dan Anyiam stadium: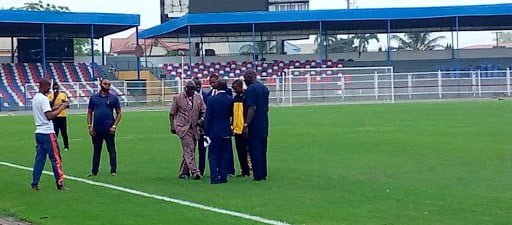 Dan Anyiam stadium Is a multi-purpose stadium in owerri. It is located in the center of Owerri, Imo state's capital. The stadium has a capacity of 10,000 people. It is mostly used for hosting football matches and it is also called the home stadium of Heartland FC.
The stadium was named after Daniel Anyiam, vice-captain of the first Nigeria national team. in 2019 the stadium was renovated and rehabilitated. If you are a lover of football, you can stop at Dan Anyiam stadium to watch your favorite team play. It a very safe and secure place in Owerri.
Here are some helpful things to bring when coming to watch at dan anyiam stadium.
Your favorite club's jersey
Vuvuzela's
friends to share the fun with.
Dan Anyiam stadium is a nice hangout spot to watch your favorite team play football.
8. Mbari cultural and art center Owerri:
Mbari cultural and art center Owerri is a traditional art and craft center. It is located at ikenegbu in central Owerri.mbari cultural and art center servers as a tourist attraction as well as been well known for its culture, tradition and history.
9. Maria assumpta cathedral Owerri:
Maria assumpta cathedral is located in the city of Owerri, the capital of the state of Imo in the south- eastern part of Nigeria. The cathedral is also called Owerri cathedral. The church was established in June 1912.
10. Imo palm plantation complex:
IMO palm plantation complex was formerly known as Ada palm plantation complex, the palm plantation is located in pocket layout, port Harcourt road, Owerri. The plantation seats 4,310 hectares of land.
It is also known for its large production of palm oil in Nigeria. And it is also the largest oil producer in the whole of West Africa. The palm plantation was set up in 1974 with the planting of palm trees done by asika in 1976.
Conclusion
In this article, we have succeeded in showing you the 10 best hangout spots in Owerri. I prefer to hang out at the national museum because it teaches a lot about history or the Igbo race. If by any chance you visit Owerri, take a look at these fun places.
If you enjoyed this article, please leave us a comment below.