Music is a unifier that transcends language, regions, or race. Most people love rap music for a lot of reasons. It could be because of the beat, bars, or entertaining rhymes.
Rap music was born in Canada in the 1980s but, for many reasons, remained underground until the early 2000s. But in recent times has gained a lot of international recognition.
Here are the 15 most famous Canadian rappers who have spread their musical charm around the globe.
1. Drake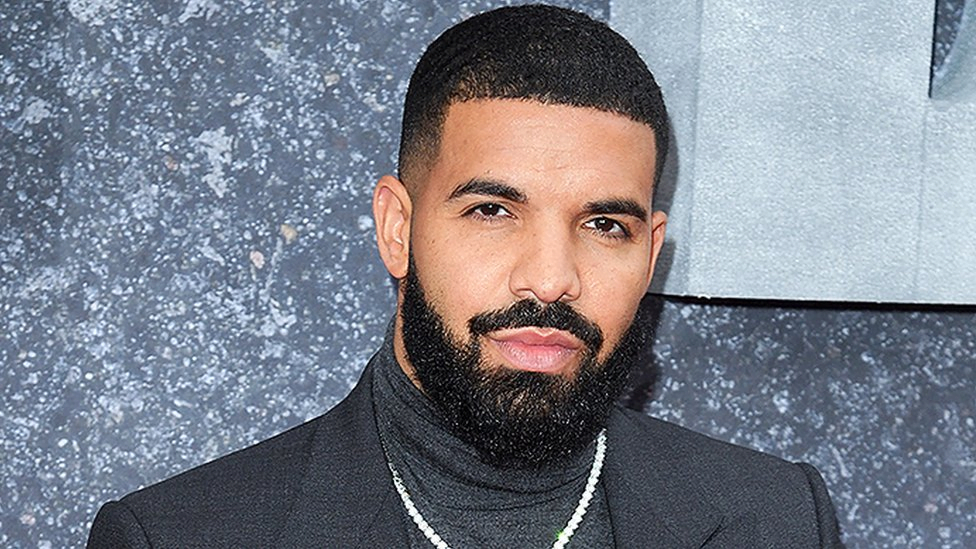 Number one on this list is Drake. His real name is Aubrey Drake Graham, and he is one of the most famous Canadian rappers.
Drake's big break came in 2007 when he released his first album, "Room for Improvement," along with "Comeback Season" and "So Far Gone," which each had three singles called "Ever had," "I'm Goin'," and "Successful," which ranked 2, 40, and 17 on the US Billboard Hot 100, respectively.
...........................
In 2009, Drake signed a record deal with Young Money Entertainment, a production company owned by Lil Wayne. And in 2010, he released his first Studio album, "Thank Me Later," which went straight to No. 1 on the US Billboard 200 and Canadian Albums Charts.
The Recording Industry Association of America and the Canadian Records Industry Association regarded his album as Platinum.
Drake's second studio album, "Take Care," came out in 2011. It was his second album to debut at No. 1 in the United States, winning him his first Grammy for Rap Album.
This same album, "Take Care," was certified Platinum in the United Kingdom, Ireland, and Australia.
In 2013, he released his third studio album, "Nothing Was the Same." It became the No.1 album in both the United States and Canada for the third time in a row, and since then, Drake has stayed at the top.
...........................
You can listen to Drakes's music on a host of online streaming platforms like Spotify and Audio Mac. If you dream of being a famous rapper, it's a good idea to upload your songs to Spotify, and other streaming platforms and keep hoping for the big break.
2. Kardinal Offishall
Kardinal Offishall is a Canadian songwriter and rapper. He has been in the music industry since 1994.
In December 1997, Kardinal Offishall released his first "Eye & I" album. After that, he signed with Music Corporation America (MCA) Records and released his second album, "Quest for Fire Vol. 1."
Since then, he has released four more albums. He has six albums and more than 90 singles to his name.
Kardinal Offishall is praised for his rap skills. His song "Dangerous" was certified three times platinum, "Body Bounce" was certified gold, and "Number 1" was also certified gold.
...........................
He has won many music awards for promoting hip-hop in Canada and has rightly earned his spot in the list of the most famous Canadian rappers.
3. The Weeknd
The Weeknd is a Canadian songwriter and rapper. He is a talented rapper celebrated for his unique style of music.
Since he earned his way to the music world's top in 2014, Weeknd has never stopped aiming for the top. He won Canada's artist of the year award for two years in 2016 and 2017.
He has also won eight billboard music awards, two American music awards, ten Juno awards, and five Grammy awards.
Three of his albums debuted at No. 1 on the Billboard Music Awards, and he made our list of one of the most famous Canadian rappers.
...........................
Also read: 7 Most Fastest Rappers In The World
4. NAV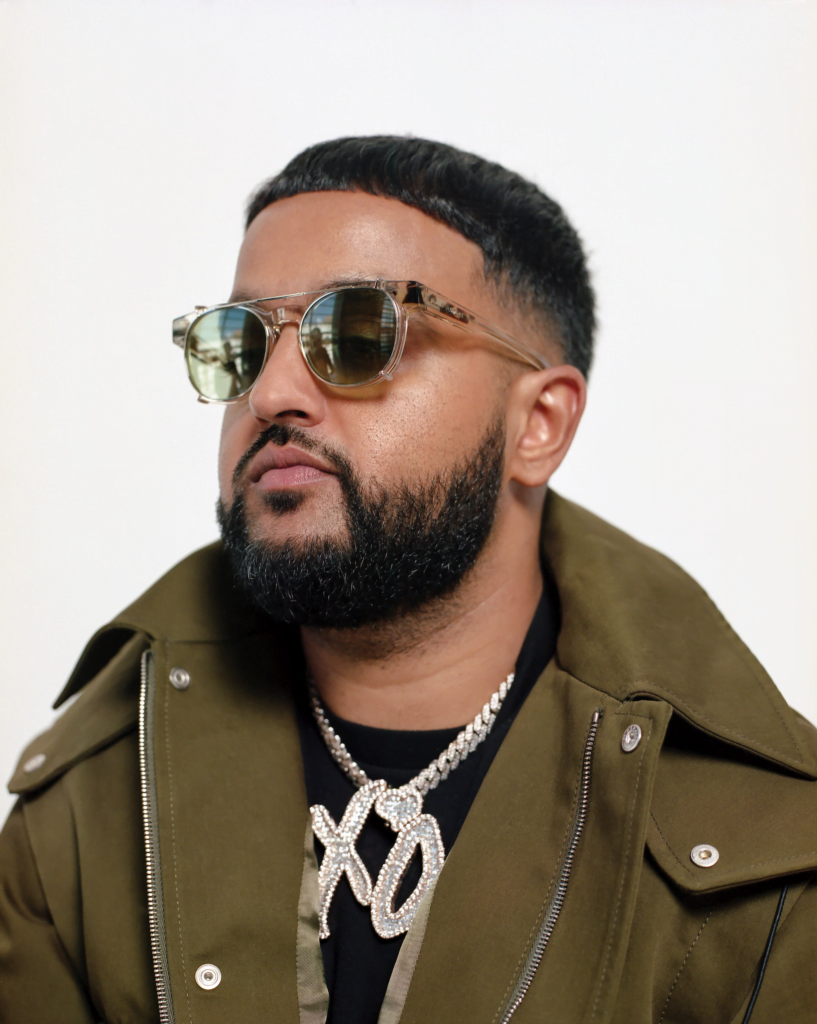 Navraj Singh Goray is a Canadian songwriter, singer, and rapper with the stage name NAV. He started his career as a producer, co-producing Drake's single "Back to Back" before releasing his first songs, "Take Me Simple" and "Myself," which brought him into the limelight.
Since then, he has been a standout performer in the hip-hop industry. He is currently signed to XO record label, owned by Weeknd, and Republic record label, an American record label owned by Universal Music group.
NAV's third album, "Good Intentions", debuted in 2020 and was the No. 1 on the Billboard 200 chart and at No. 1 on both Apple Music and Spotify USA.
...........................
Currently, he has two Gold Albums and six Platinum songs that are best sellers. His talent distinguished him in the industry and his name cannot be omitted when the most famous Canadian rappers are mentioned.
5. Classified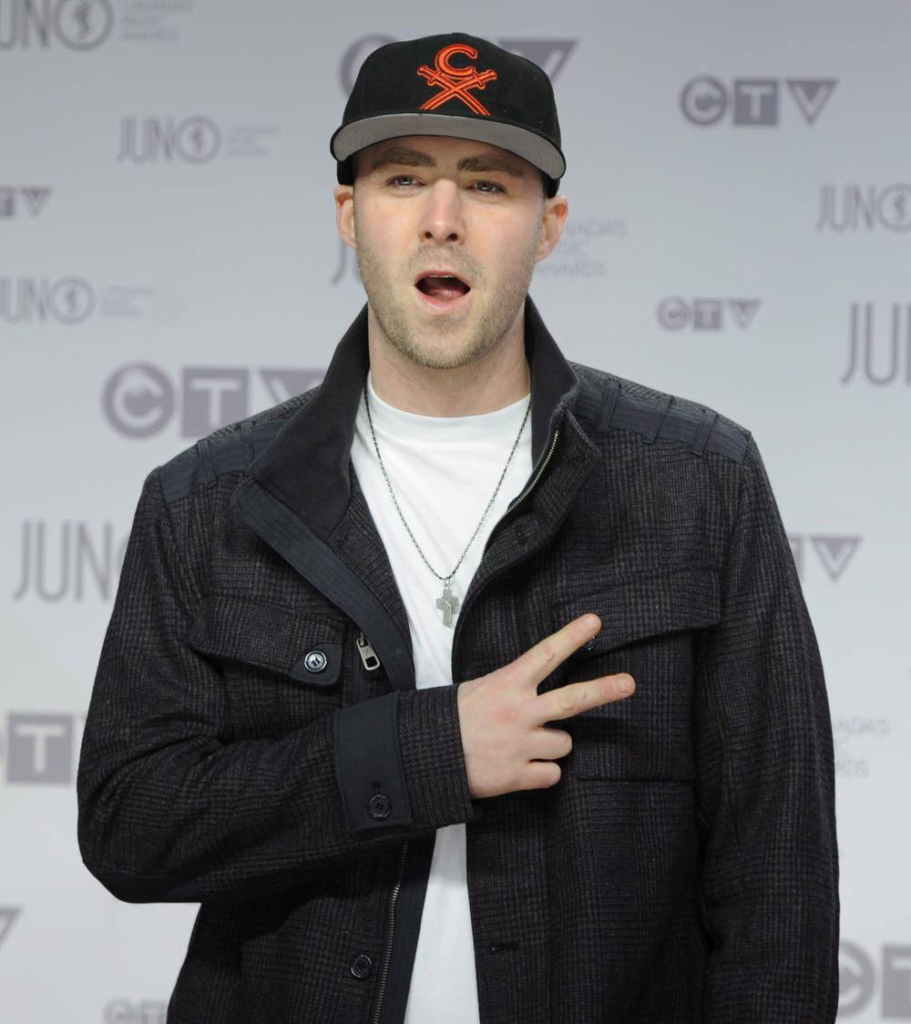 Classified is an accomplished Canadian rapper. He started his production label, Half-Life Records, in 1995 and, in the same year, equally released an album with ten songs called "Time Up."
In 2003, he signed a record deal with Urbnet Records and released another album called "Trial & Error," the best-selling independent Rap album in Canada then. Currently, he has 14 record albums to his name.
Throughout his long career in the music industry, he has been nominated for many awards. Among them is the Rap Recording of the Year award he won with "Inner Ninja," which debuted in 2013.
...........................
He also won the East Coast Music Award of the Year with "No Pressure," the Rap and Hip Hop Recording of the Year with "Grateful," which debuted in 2016, and the Hip hop Recording of the Year with "Tomorrow Could Be the Day Things Change," which was released in 2018.
With all these accomplishments, Classified has successfully secured his place as one of the most famous Canadian rappers.
6. Tory Lanez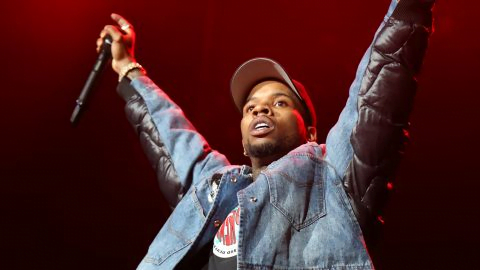 Tony Lanez is a Canadian rapper known for his good music. He rose to fame in 2011 when Justin Bieber discovered his talent. Afterwards, Sean Kingston signed him to his "Time is Money Entertainment" record label. And since then, he has released several hit songs.
Tory Lanez has released five studio albums so far. His last two, Chixtape 5 and Daystar, ranked No. 2 and No. 10 on the US Billboard 200, respectively.
...........................
He won a Juno award for Rap Recording of the Year for his songs "Shooters," "Love Me Now," "Freaky," and "Feel It" in 2017, 2019, 2019, and 2020, respectively. His contribution to rap music has earned him this spot among the most famous Canadian rappers.
7. Haviah Mighty
Haviah Mighty is a Canadian female rapper who became famous in 2016 after she won the "So you think you can Rap Canada" National Talent Competition and performed at CBE Rising Star Talent.
Later, she was recognized by the Canadian Broadcasting Corporation(CBC) Music as one of the new faces of Canadian Hip Hop.
In 2019, she released her first studio album, "13th Floor." This album won her the Polaris Music Prize. She is the first Hip Hop artist to win the Polaris Music Prize and the first black woman to achieve such a feat in the industry.
...........................
Haviah Mighty is among the best Canadian female rappers and also the most influential female rappers in the Canadian hip-hop scene. She has printed her footsteps on the sand of time with her music and as such regarded as one of the most famous Canadian rappers of 2022.
8. PartyNextDoor
PartyNextDoor is a Canadian rap artist, producer, and songwriter. Drake was the first to sign him to his OVO Sound record label in 2013.
Since then, he has released many hit songs and contributed immensely to the albums of top artists like Drake, Rihanna, and Big Sean. He is skilled when it comes to songwriting and rap.
9. Roy Woods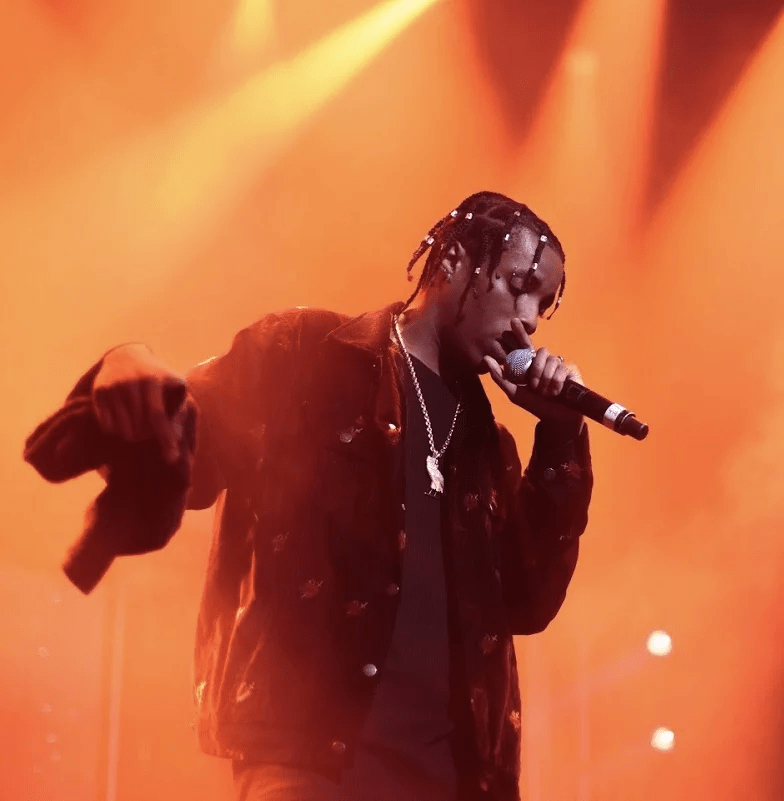 Denzel Spencer is a Canadian songwriter and rapper with the stage name Roy Woods. Like PartyNextDoor, he is signed to Drake's Ovo Sound Record Label.
...........................
In 2015, his talent was discovered after his debut album "Exis," ranked No. 27 on the US top hop album billboard. Since then, he has released two extended plays (EPs), an album, and many singles, which made him rank top as one of the most famous Canadian rappers.
10. KO-S
Kelvin Brereton is a Canadian rapper and songwriter with the stage name K-os. He was among the first people to do alternative rap in Canada.
He started his music career in 1993, during which he released his first single, "Musical Essence." Since then, he has released several EPs, many singles, a mixtape, and six studio albums.
He has been in the genre of music for a long time. And has won a lot of awards because of his creativity and contribution to the music industry. He has written many songs with good lyrics, which has helped him win the best songwriter twice. He is equally a great performer.
...........................
These achievements have distinguished him in the music industry.
11. Belly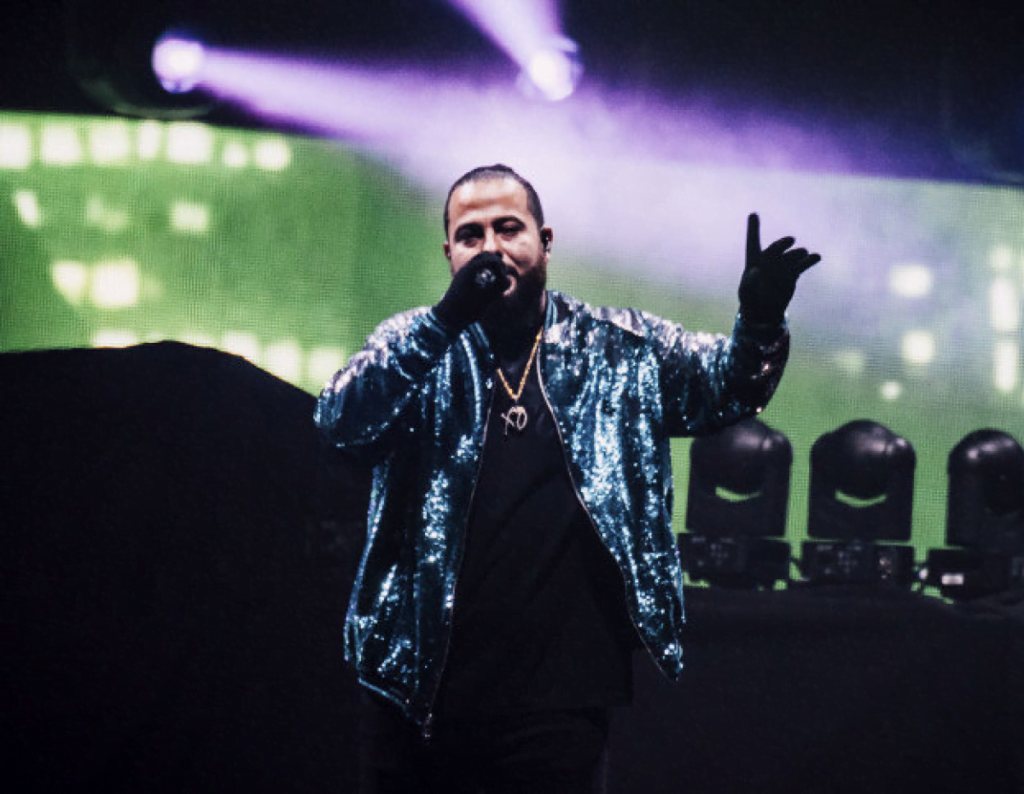 Belly is a Canadian rapper. He released his first studio album, "The Revolution", in 2007 and worked with Kurupt and DJ Drama on two mixtapes, "The Lost Tapes" and "The Greatest Dream I Never Had".
In 2015, he signed a recording contract with XO. Later on, he signed a second contract with Roc Nation. This was after he helped write songs for The Weeknd and Beyoncé.
The Canadian rapper was named the songwriter of the year at the 2016 Society of Composers, Authors, and Music Publishers of Canada (SOCAN) Awards for his significant and outstanding contributions to rap music over the past year."
Belly has also won a Juno Award, three MuchMusic Video Awards, and two top spots on the national Much Music Countdown.
...........................
12. 88GLAM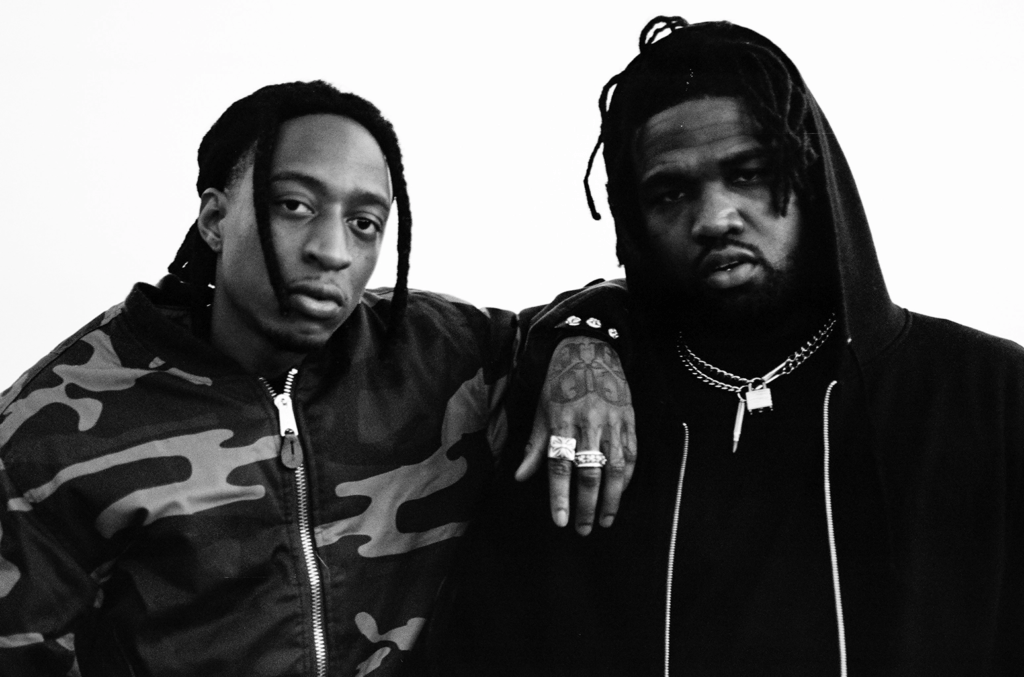 Derek Wise and 88 Camino formed the hip-hop duo in 2017. They are signed to the XO Records and Republic Records.
The two started using the name "88Glam" on November 1, 2017, when Billboard premiered their first music video, "12," in which The Weeknd featured a cameo.
After this, another music video for "Bali" with Nav debuted, and on November 7, 2017, their self-titled mixtape 88Glam was released.
88Glam released 88Glam 2 on their song titled"Racks". Afterwards, it ranked No. 8 on the iTunes All Genre Chart, No. 6 on the iTunes Hip Hop Chart, and in the top five on Spotify's Canada's New Music Friday playlist.
13. Killy
...........................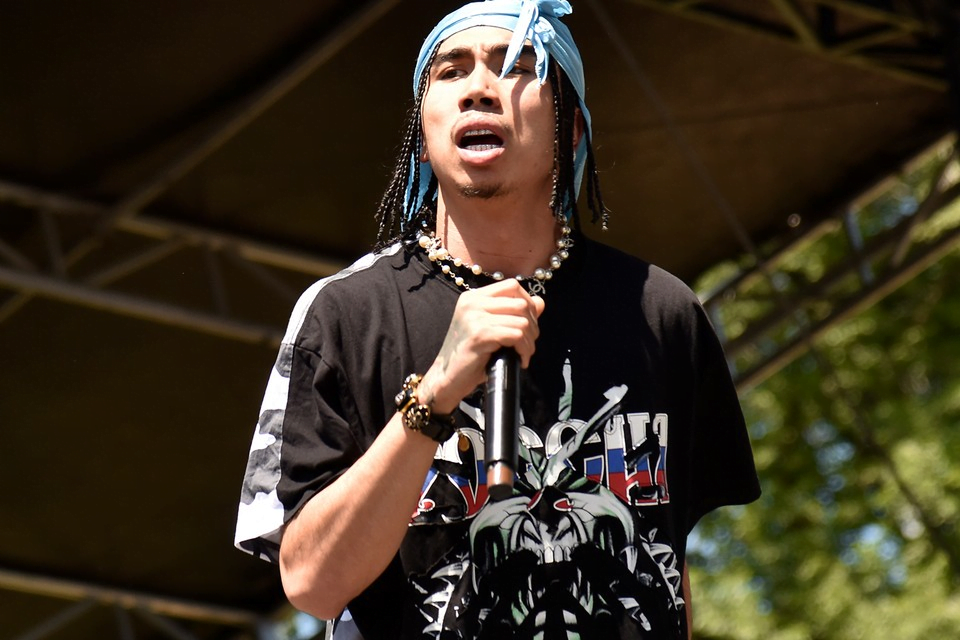 Killy is a hip-hop and rap artist from Canada. His hit song "Killamonjaro," certified Gold by Music Canada, brought him into the limelight.
In 2016, he released his first song, "Big Bux," on SoundCloud. In the same year, he also released three more songs. It was these songs that got Killy a lot of attention.
By March 2018, it had been certified Gold in Canada. Because the song was so popular, he was asked to be on Adam22's "No Jumper" podcast and Drake's "OVO Sound Radio."
The song "Surrender Your Soul" is his first studio album and was released on March 5, 2018. The album led to articles in Complex and Pitchfork news, and the song "No Sad, No Bad" ranked number 65 on the Canadian Hot 100 songs chart.
...........................
Killy is well-known and celebrated for his immense contribution to rap music and has earned his place on the list of the most famous Canadian rappers.
14. Preme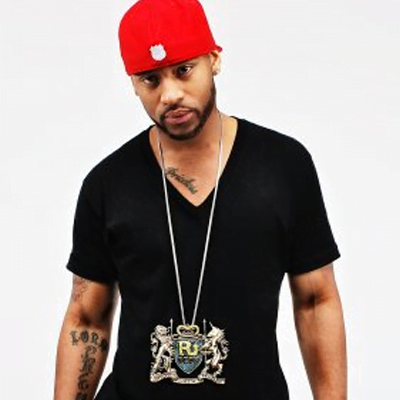 Preme is a Canadian producer, songwriter, and rapper. In 2008, he released his first single as a solo artist titled "You Know I'm Fly," and it was the most popular song on the Canadian interactive music channel PunchMuch.
He has other hit singles like "Money in My Pocket" (2009) and "In My Hood" (2010), both produced by T-Minus.
He features in "Alone Again," which became a big international hit. The single became number 2 on the UK Singles Chart and was a big hit in Canada and many other European countries.
He has so many other songs to his name and is famous for his rap music.
...........................
15. Jazz Cartier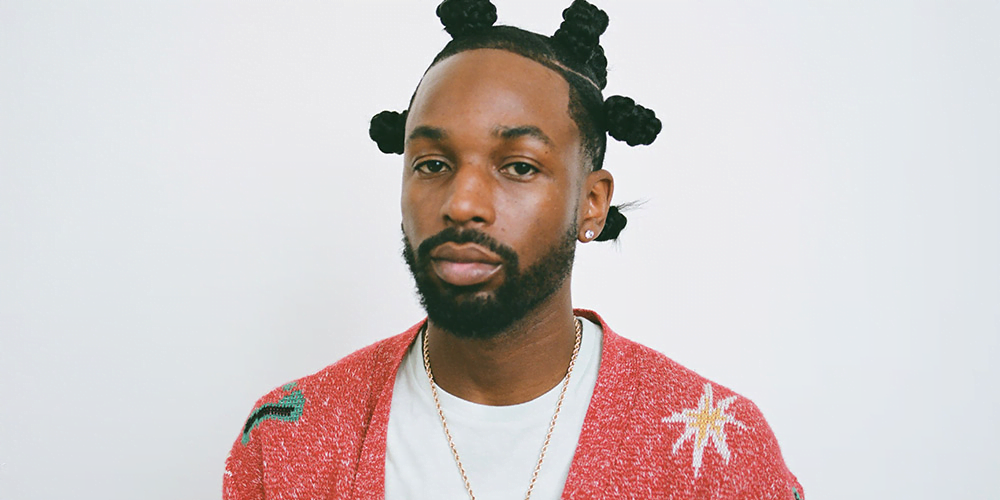 Jazz Cartier is a Toronto-based Canadian rapper, singer, and songwriter. His mixtapes Marauding in Paradise and Hotel Paranoia brought him to stardom.
Cartier's first single, "Set Fire," came out in 2014. And he became more popular when he started playing in Toronto music venues.
His song "Switch" was often played at Toronto Raptors games by team DJ 4Korners, and in March 2015, he was introduced at a Toronto Red Bull Sound Select show by rapper Kardinal Offishall.
He was twice nominated for the Polaris Music Prize, in 2015 for Marauding in Paradise, and in 2016 for Hotel Paranoia. Hotel Paranoia also won the 2017 Juno Award for Rap Recording of the Year. And on July 27, 2018, he released his first studio album, Fleurever.
...........................
One of his songs, "Dead or Alive," was shortlisted for the 2016 SOCAN Songwriting Prize. And in 2017, his album Hotel Paranoia won a Juno Award.
He is a force to reckon with, and can not be omitted from the list of famous Canadian rappers.
Summary
If you have read to this point, we hope you are now acquainted with the top most famous Canadian rappers to watch out for in 2023. These singers have left their footprint in the sand of time by thrilling music lovers worldwide with their rap and a legacy for other upcoming artists to follow.