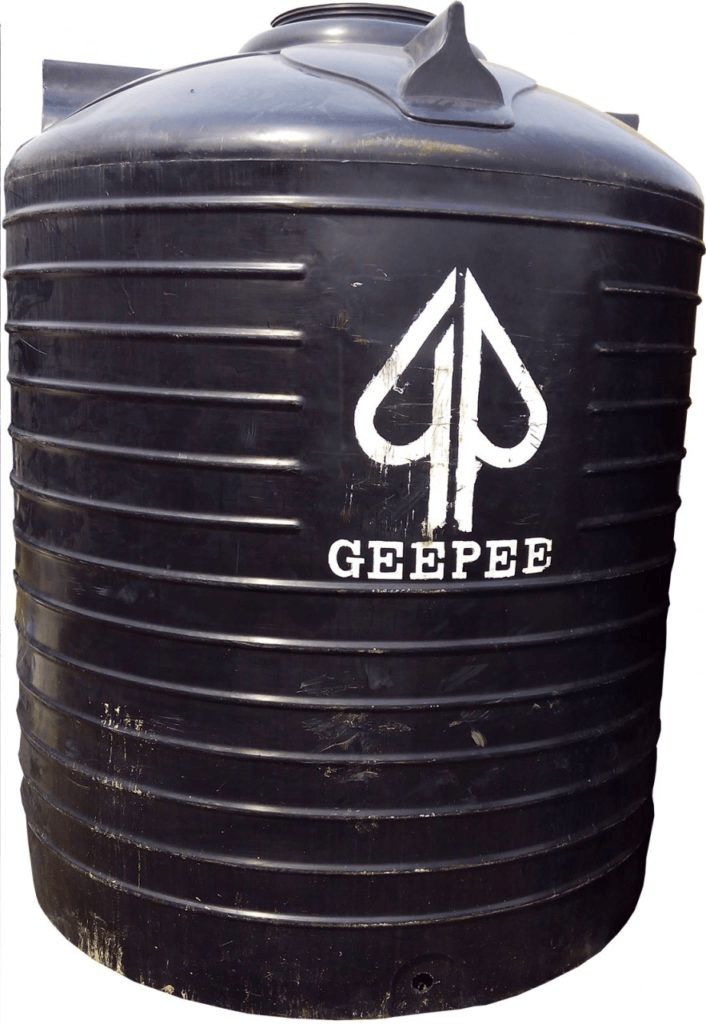 Water is life and a basic necessity of man. Because of this, it needs to be stored, especially in places where there is water scarcity. This gave rise to the use of water storage tanks.
Most overhead tanks are referred to as Geepee tanks by Nigerians. The brand has been in the market for a long time. And considered one of the most trusted overhead water tanks in the country.
Although there are many alternatives for storing water, the GeePee tank is one of the most popular and comes in many different sizes and shapes.
This blog post will discuss the Geepee tank and its prices in Nigeria. So let's get started.
GeePee Tank Prices In Nigeria
GeePee overhead water tanks are very common, and you will probably find one in almost every urban compound. The main reason for these tanks is to store water and, from there, circulate it to all the homes in the compound.
.........................
These tanks are made of plastic and can hold a lot of water depending on the size. Here are the most popular sizes of GeePee tanks and how much they cost.
GeePee Water Storage Tank (2000 liters): N40,000 – N50,000
GeePee Water Storage Tank (2500 liters): N47,000 – N57,000
GeePee Water Storage Tank (1200 liters): N24,000 – N34,000
GeePee Water Storage Tank (1000 liters): N22,500 – N27,500
GeePee Water Storage Tank (1500 liters): N29,000 – N37,000
GeePee Water Storage Tank (500 liters): N13,000 – N16,000
GeePee Water Storage Tank (750 liters): N18,000 – N22,000
The list above shows the different sizes of GeePee tanks. These tanks are durable and don't need much maintenance. Prices for these tanks are stable, but they can change depending on where you buy them and who you buy from.
.........................
Advantages Of Using A GeePee Tank
Geepee tanks have many benefits which make them popular. These benefits include:
1. They Are Reliable And Of High Quality
When you buy a Geepee tank, you have this assurance at the back of your mind that it will not break. And you are sure to use it for a long period.
This is because of the reputation it has built for a long time. You can rely on it because it is made of high-quality materials.
The company has a seal from the Standards Organization of Nigeria (SON) and ISO 9001-2008. This is as a result of their commitment to research and quality.
When it comes to making quality tanks, they do not compromise on any thing. Every of their tanks is passed through strict tests at the company's state-of-the-art testing labs to ensure they are of good quality.
.........................
And these tanks are not allowed to enter the market until they have passed these tests. So you can be sure that it will last time when you buy a GeePee tank.
2. They Are A More Hygienic Option Than Other Water Storage Systems
Since its establishment in 1975, they have kept to its promise of providing high tanks.
They do this by carefully selecting the materials used in production and also coming up with efficient design processes. The company ensures their tanks have wide mouth openings, which make them easy to clean.
3. It Is Easy To Install
One outstanding quality about Geepee tanks is that they are easy to install. They don't need to be set up in a particular way. For example, you don't need to put it on a raised surface. The tank functions well, no matter the location.
.........................
In addition, they are lightweight and can be carried from one place to another.
4. It Requires Low Maintenance
Once you buy a GeePee tank, nothing much is required in terms of maintenance. You can only clean it from time to time and they can last between fifteen to twenty years.
5. They Are Designed To Withstand The Elements Of Weather
GeePee tanks are produced with materials that have a very high resistance to weather and natural element.
This ensures that the tanks are not affected by any environmental factors that can reduce their lifespan.
They also have extra-muscular ribs that make them stronger. This is to keep the tanks from either bursting or bulging at full capacity.
6. It Is Produced Locally And Also Offers Affordable Prices
.........................
The company has four production facilities in Nigeria that are located in various parts of the country. And they make these tanks with materials sourced from within the country.
That's why their tanks are quite affordable. They ensure they don't just control the whole production process but also sell these goods at prices the average Nigerian can afford.
Also read: 5 Factors When Choosing an Electricity Provider
Factors To Consider When Choosing An Overhead Water Tank In Nigeria
You don't just wake up one morning and decide to buy an overhead water tank. There are factors that you have to consider before making this choice. They are as follows:
a. Size Of The Building
The size of the building is important when buying a water tank. Not having this information prior to purchase can lead to buying a size that might be too small for the entire building.
.........................
And this will constanstanly lead to shortage of water in such buildings.
b. The Type Of Materials Used
Check to see the type of materials used in the water tank production. The materials is an important factor that shouldn't be neglected as it can determine the durability of the tank.
c. Brand
Although there are many brands in the market, it is also better to buy from a trusted brand. This is because they have built a reputation and will be careful to protect it. So you are sure of getting a high-quality tank from them.
Bottomline
From this blog post, you can see that there are various sizes and prices of GeePee tanks in Nigeria and the size you go for depends on your need.
.........................
These tanks can last for many years and are able to withstand environmental factors. So if you intend getting a Geepee tank, you are guaranteed of a product that is durable and of a high quality.
We hope you found this article helpful.