Living and working in the UK is a dream come true for an average Nigerian. This article provides you with a list of jobs in the UK that you can easily get as a Nigerian.
You need to know that a work permit is required before you can be allowed to work in the UK. There is no doubt that the UK hospitality industry offers great opportunities to workers from other countries. To start searching, click here and sign up for professional help.
Related Article: Jobs in Germany That Nigerians Can Get in a Heartbeat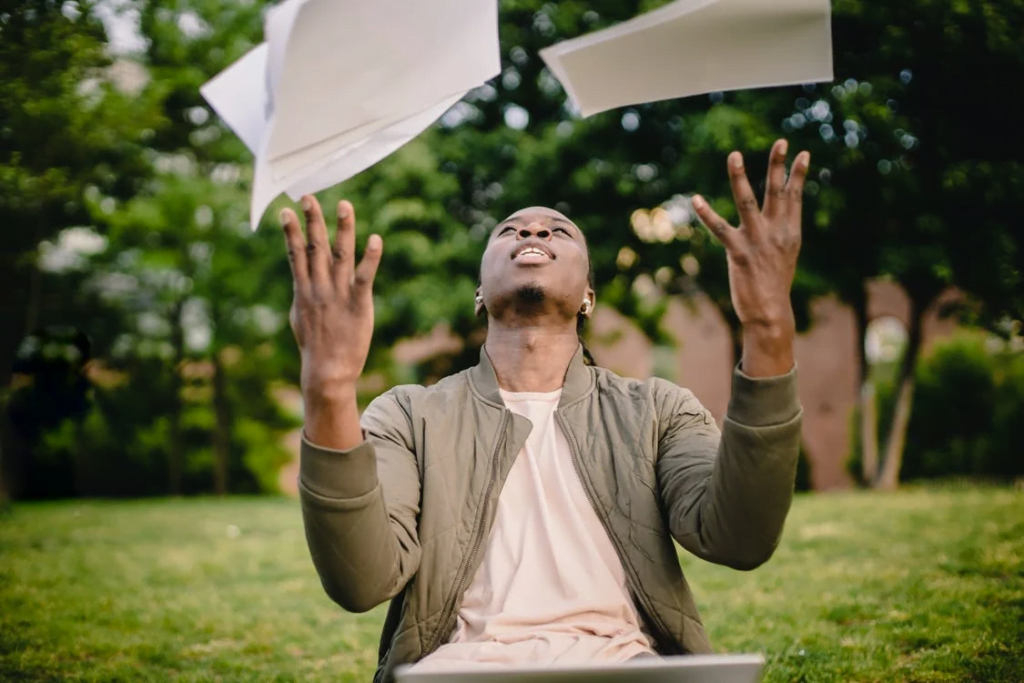 How to get a UK work permit
If you are going to work in the UK as a Nigerian, you will need to apply under the point-based system (PBS). The PBS manages migration for those wishing to enter the UK for work. You must have a job offer from a licensed sponsor and a valid certificate of sponsorship.
Advertisements
CONTINUE READING BELOW
Easy jobs Nigerians can get in the UK
Below is a list of the different jobs that you can easily get as a Nigerian in the UK
1. Health Care Jobs
Many Nigerians and other immigrants in the UK can get jobs in the health care industry. Many Nigerians work as nurses and nursing assistants and these jobs are easy to get.
It must be noted that you have to get some certifications or attend a two-year nursing degree program in the UK to be qualified for this job type. But be rest assured that when you complete this program or get a certification, you will easily get a job in the UK. You can earn as much as 3000 pounds working as a nurse in the UK.
Advertisements
CONTINUE READING BELOW
2. Retail Jobs
Another very easy job to get in the UK are retail jobs. Retail jobs involve working in malls and even restaurants. These jobs typically pay an average £9.75 per hour according to UK Indeed.com. This might not be a very lucrative job, but for someone who just got to the UK, its a good place to start and a wonderful way to learn the culture.
3. Delivery Person
Another relatively easy job to get in the UK for Nigerians is delivery jobs. You'd have to know the lay of the land to be able to do this job efficiently, but thank goodness for google map, you'll be able to hit the ground running almost immediately. Daily tasks may also include going to clients' locations, unloading shipments, logging deliveries, and processing payments in addition to moving products or packages throughout the warehouse.
Advertisements
CONTINUE READING BELOW
If you want to work as a delivery person, you need to be able to follow orders, have excellent time management skills, and have a valid driver's license that covers the sort of vehicle you'll be driving. In addition, you'll need excellent communication and organizational abilities to succeed in this role.
Just so you know, getting a driver's license can be a bit difficult in the UK for Nigerians, you'll need at least 4hrs of driving lessons a week for 3 months regardless of your driving experience here in Nigeria, mostly because they drive on the right.
It is usually worth it at the end though.
4. Fundraisers
There are lots of charity organizations that always need passionate and enthusiastic individuals. Charity institutions hire people as fundraisers and pay them on an hourly basis. This job does not require any experience or educational qualification.
Advertisements
CONTINUE READING BELOW
5. Customer service/Sales Assistant
In the UK, customer services assistants are required by big stores all the time and you and you can start earning good money by applying for such job.
6. Entry-level cook
Hotels and restaurants often hire people with related cooking experiences that were mentioned in ads. This is a job that you can easily get in the UK as a Nigerian.
7. House Maid/Cleaner
There are lots of housemaid jobs available in the UK for all genders. As a Nigerian with a pleasant personality and good communication skills, you can easily get such jobs.
8. Postman/woman with Driving
There are lots of big stores, post offices, and companies that need the services of professional drivers who would act as their postmen or women. This is an easy job for you, so long as you have the necessary driver's permit.
Advertisements
CONTINUE READING BELOW
9. Drivers
The UK has run short of truck drivers in recent times, therefore, if you have experience driving long-haul trucks, this might be an easy job to secure in the UK. Obviously, you have to get some driver's permits before you'll be allowed to drive in the UK. So make sure to secure the necessary permits and then apply for the job.
Also read: Jobs in Canada That Are Insanely Easy to Get
General Job search engines and classifieds in the UK
With the sites listed below, there is a good chance that you will get a response from the firm you sent your application. These sites include ZipRecruiter, Jobs.ac.uk, The Guardian, The Independent, Career Jet, Glassdoor, Indeed, Jobsite, Reed, Monster, Gov.uk, Manpower, Expat Arrivals, Transitions Abroad.
Advertisements
CONTINUE READING BELOW
What makes living and working in the UK attractive?
There is no doubt about the high cost of living in the UK but with the very low unemployment rate, it is a country to work in. There is strict equality in the workplace irrespective of gender or race and the paycheck is great as well. The working condition is also very conducive and accommodating.
There are lots of work leaves like bank holidays, parental leaves, time offs, etc provided to an employee in the UK. Another important thing to note is the exceptionally functional system that is in place in the UK.

The minimum wage in UK
The fixed minimum wage in the UK at the moment is fixed at 1, 463.80 Pounds but you must be at least 25 years to get this national minimum wage
Advertisements
CONTINUE READING BELOW