Water has become a huge business and a source of livelihood for many entrepreneurs in Nigeria. One part of the water business that is very lucrative is bottled water. And to do this business you need to first find out the bottled water machine prices.
Bottle water is not new to Nigerians. In a bid to provide the body with clean drinking water and avoid waterborne diseases, many opt for it. That's why you will see them in events, workplaces, homes, etc.
Many people drink bottled water, and with the increase in population, it is estimated that 100 million people in the country take at least one bottled water daily. That's quite huge, and many people are tapping into this number to earn a living.
.........................
The bottled water machine is a very important equipment used in this business. And without it, it would be difficult to run a successful bottled water business.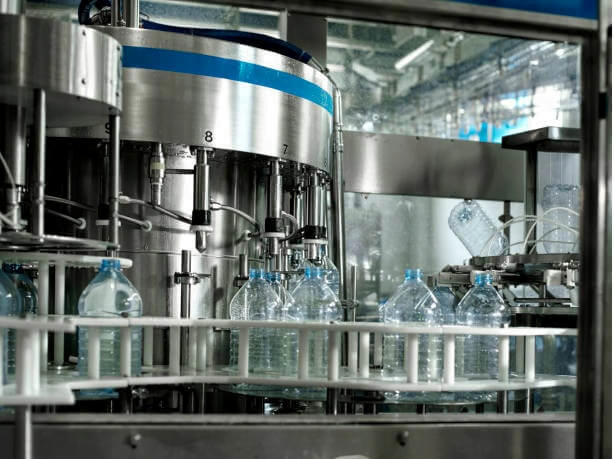 In this blog post, we will discuss bottled water machine prices in Nigeria and the factors to consider when buying it.
Bottle Water Machine Price In Nigeria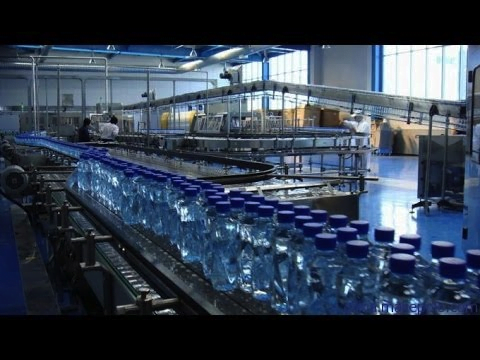 There are various kinds of bottled water machines in the Nigerian market. The major difference between these machines is their capacity. This depends on how many bottles each machine can fill in an hour.
Here are some bottled water machine prices so you can know which to go for.
Automatic Bottle Water Machine – N3.2 million to N4 million
This bottled water machine has the following features
.........................
Conveyor line
Automatic bottling line
12 washing heads
Single capping machine
12 filling heads
Water Bottling Machine – N7.5 million to N8.5 million
This equipment comes with the following:
Monobloc 8-8-3
Water rinsing, bottling, and capping machine.
Designed for hygienic water production
3000 bottles per hour
Bottles between 50CL and 1.5L
Automatic Bottle Water Machine with Automatic Cap Loader – N5 million to N6 million
This bottled water machine has the following features:
4000 to 6000 bottles per hour
Monobloc 8-8-3
Capable of bottling other liquids
8 washing heads, 8 filling nozzles
3 capping heads
Automatic Bottle Water Machine – N5.5 million to N6.5 million
It has the following features:
12 filling nozzles
Straight-line bottling machine.
12 washing heads
Steam labeling
1 capping head
Highly efficient
Factors To Consider When Choosing A Bottled Water Machine
.........................
Starting any business is not an easy task, and the bottled water business is no exception. One of the most difficult parts of this business is finding a bottled water machine that fits your needs. This is especially when you are new to the industry.
That's why we came up with factors you should keep in mind when buying a bottled water machine. They include:
a. Accuracy Of The Machine
Most bottled water machines are automatic. This means that accuracy is an essential factor to consider which determine how well the machine operates.
For example, if the filling line is wrong, you could run into a lot of trouble that will hinder business growth.
How possible can this be? You may ask. The problem is that overfilling bottles creates problems during packaging. And, when it fills them below the required capacity, it could be a huge turn-off for your customers.
.........................
So either way, your customers will be angry and complain about it. And this could make you lose many of them to competing brands which will significantly reduce your turnover.
Also, over-filling bottled water leads to wastage. As a result, you will spend more than you should in running the company.
So before buying a bottled water machine, always seek professional advice to avoid making mistakes. They will help you choose one that best suits your need.
b. Level Of Automation
If you are at this stage, that means you have passed the stage of knowing the bottled water machine's accuracy.
Bottle water machine automation simply means the degree of automation you want. So you should decide how much automation you need. And for that you have to consider the quantity the machine can produce and how fast it can work.
.........................
Each bottled water machine has a stipulated quantity it can fill per hour and different number of washing heads, filling nozzles, and capping. All these contribute to its level of automation.
In this scenario, there are some questions you should ask yourself to be able to get it right.
How many bottles do you want to fill per hour?
Do you want the machine to wash the bottles? Should the machine also cap the bottle after filling it?
Can the machine be able to handle any increase in production over time?
These are just some of the questions you need to answer. Your answers will help you make a good decision that will keep your company from spending unnecessarily in the future.
.........................
Also read: Classy But Cheap Restaurants In Abuja And Their Addresses And Prices
c. Level Of Integration
The ability of the bottled water machine to integrate with other pieces of equipment is very important. People encounter problems when they try to integrate a manual component into an automatic machine.
Before buying a bottled water machine, you should consider the future of your bottled water business in the coming years. This will help you decide the particular one that can accommodate any future business growth.
So you need to know the capacity of the bottled water machine to integrate such components as time goes on. If it doesn't have such capacity, it is better to find an alternative machine.
.........................
d. Type Of Container
The type of container you will use must be put into consideration. This is an important aspect of the entire production process. The reason is that bottled water machines are not compatible with every water container.
So you need to decide what kind of container you want. After that, you should consider whether the bottled water machine can handle the material the container is made of.
For example, some bottled water machines can handle Polyethylene Terephthalate (PET) bottles and glass bottles, while others can only handle glass bottles.
e. Budget
A budget simply means how much you are willing to spend to buy your bottled water machine. The funds available largely affect the type of machine you can afford.
.........................
However, it is better to save up and get a quality machine than one you will regret after a few years in the business.
Summary
From the blog post, bottled water machine prices vary. These machines are a key component of a bottled water company without which, one can barely produce bottled water for commercial purposes.
So if you want to go into bottled water production, we have made it easy for you to know what is required to avoid making mistakes.