When you hear Baba Ijebu, the first thing that probably comes to mind is a person or a place. However, if you think of a person or a place, you may be wrong, as Baba Ijebu has become a household name for a popular betting platform.
You've probably seen them around your street with red boxes printing slips and young men gathering around their kiosks with hopes for great financial reward.
If you are wondering what Baba Ijebu is and what it is worth in monetary value, keep reading this article as we reveal some details you may not have known before now.
You may also like: Top 10 football prediction sites in Nigeria for winning bets
What is Baba Ijebu?
Baba Ijebu is the biggest and oldest lottery company in Nigeria. Its main office is in Lagos. Baba Ijebu is a 90-ball lottery game with fixed odds.
Advertisements
CONTINUE READING BELOW
There are six draws a day, except on Sundays, when there are only four draws. Monday through Saturday, the first draw is always at 9:45 a.m., and the last one is at 10:45 p.m.
Most people who play the famous Lotto place their bets at roadside kiosks run by Baba Ijebu agents, who get a cut of every ticket they sell. People can also use their MTN airtime to play Baba Ijebu.
Who Owns Baba Ijebu?
Kessington Adebutu is a billionaire and owner of Premier Lotto, popularly known as Baba Ijebu, a business that makes a lot of money from betting. He was birthed in Iperu Remo, Ikenne Local Government Area, Ogun state, on October 24, 1935.
After he finished high school in 1955, he went to work for a pharmaceutical company as a salesman. During his time with the company, he worked his way up to Sales Manager for the then-Lagos and Western region, which included what are now the states of Ogun, Oyo, Ekiti, Osun, and Ondo.
Advertisements
CONTINUE READING BELOW
He quit the company in 1963 to start his own small business. This was because of a book he read that encouraged people to start their own businesses.
He made a decision to start his own business in a strange place. He didn't have any money, so he looked for a business that needed little or no money. The idea of being a pool agent came to him.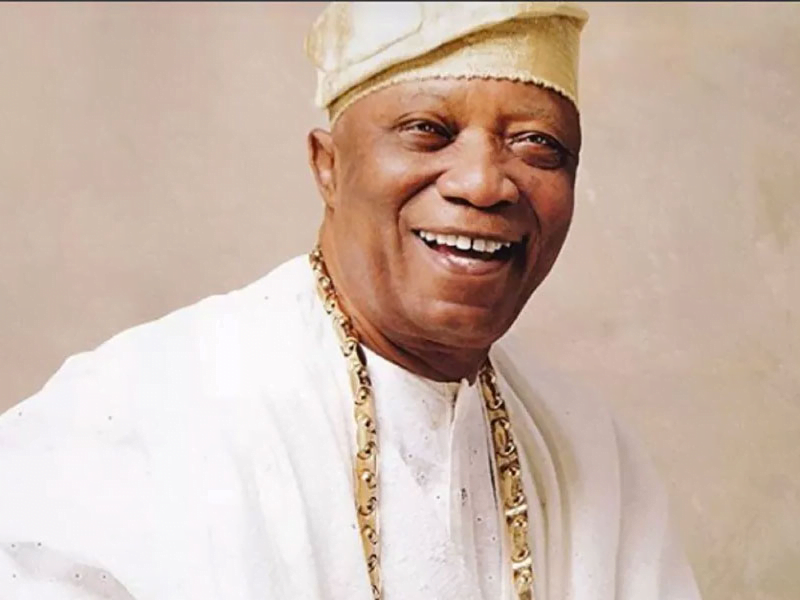 How Much is Baba Ijebu Worth?
The betting company called Premier Lotto Nigeria Limited, also known as Baba Ijebu, is believed to have stocks that are worth $1 billion, and these stocks are said to be traded on the Nigerian stock exchange.
Kensington Adebutu, who owns the company, is believed to be worth $500 million.
What Games Can You Play On Baba Ijebu?
Four main game types exist on Baba Ijebu. They are Against, 1Banker, perm and NAP. Generally, all Baba Ijebu draws follow the same simple plan: 90 balls (numbered 1-90) are exhibited for players to pick certain numbers (usually five numbers) at random. The various draws are explained below.
Advertisements
CONTINUE READING BELOW
1. NAP
Nap game is further broken down into Nap2, Nap3, Nap4 and Nap5. Each of these categories has certain rules which are easily identified by their name.
For example, People often call NAP 2 "2sure." Nap2 game means that you have chosen two numbers and are sure that they will be among the five winning numbers drawn on the draw you have chosen.
On the other hand, Nap 3 means you've chosen three numbers, while Nap 4 means you've chosen four numbers and so on.
Each of the categories under this game has a winning multiplier. This multiplier will be multiplied by how much was used to stake in the event of a win. Here is a list of the multipliers.
Nap2 has a multiplier of 240. I.e., if you stake 100 Naira and win, your 100 Naira will be multiplied by 240 to give you 24000
Nap3 has a multiplier of 2100
Nap4 has a multiplier of 6000
Nap5 has a multiplier of 44,000
2. Perm
Advertisements
CONTINUE READING BELOW
Customers have more than one chance to win in PERM games, with PERM2 being the most popular. For this game, a player can choose between 3 and 10 numbers. The more numbers that come up, the more money the player wins.
Perm is broken down into Perm2, Perm3, Perm4 and Perm5, with each category having a unique multiplier.
3. Against
Customers have more chances to win with Against Market. They are hard to understand, but they can add a lot of excitement to draws.
4. 1Banker
For 1 Banker, you choose one number out of 90. If you win, the stake amount is multiplied by 960 to give you the value of your win.
How Can You Play Baba Ijebu?
There are various ways to play Baba Ijebu. You can either play it online, via your mobile number or offline by visiting a Baba Ijebu stand.
Advertisements
CONTINUE READING BELOW
1. Online
To play Baba Ijebu online, you will need to register on the Baba Ijebu website. You can successfully play the game by following the steps below.
Visit BabaIjebu.ng and click on lotto. Click the top of the screen where you have "New user."
Click "Register", fill out the form that appears, and then click "Register."
After registering, fund your wallet. You will find details on how to fund your wallet here
Choose the draw you'll prefer.
Choose the game you would like to play. Select the numbers you want and input them.
Enter the amount you want to bet on the right side of the screen, then click "Place Bet."
You will get a bet reference ticket as proof that your bet was successful.
2. Offline
You can play Baba Ijebu offline by visiting any of their agents stand with your money and following the instructions below.
Advertisements
CONTINUE READING BELOW
Visit any Baba Ijebu agent stand. They are easily identified by their red box.
Inform them of the kind of game you intend to play and how much you intend staking.
Make payment. The agent will play the game on your behalf and issue you a receipt.
Ensure you keep the receipt properly. This will be evidence of your game and will be presented if you win.
3. Via a mobile number
You can play Baba Ijebu on your MTN or Airtel mobile line by dialing the USSD code *755#. First, you will need to confirm if you are up to 18 and subsequently follow the instructions on your mobile phone screen.
What Happens When You Win On Baba Ijebu?
After you buy a ticket or play online, you can sit back, relax, and wait to see if you won. The draws happen in Lagos, where five numbers between 1 and 90 are chosen randomly.
Advertisements
CONTINUE READING BELOW
These numbers are announced weekly, and you can find out if you have won by visiting any of the Baba Ijebu centers or agent kiosks.
You can redeem your prize at Baba Ijebu centers. However, for winnings above 100,000 Naira, it is advised that you visit their head office. You can also redeem your winnings online by withdrawing from your Baba Ijebu account.
Bottomline
Baba Ijebu has been helping young men and women win cash via playing games and bets. Even though many people have successfully won cash using this platform, it is important to apply caution when you bet.
Ensure that you only use your spare cash when betting to avoid losing all your money because, in the end, it is just a game. You win some and lose some.