Just take a little time to read through this article. we have been able to analyze the top travel agencies in Nigeria and the ones we have listed here have a success rate of over 87%.
I don't know if you remember this, but back then in 2018 Victor AD sang "If you no get money, wetin you gain?" I want to rephrase this to suit one of the crazes in Nigeria; if you no go abroad, wetin you gain?
Over the years, it has become pertinent for people to work towards going abroad for various reasons. One of those reasons being that Nigeria has become more difficult, and gets more difficult as time passes.
If you take a look at the number of people who apply for a Visa from Nigeria yearly and those who actually get visa approval, you will agree with me that it is important to have the top travel agencies in Nigeria that can get your visa approved on your side.
If you want to go on a tour, or you need an accommodation or transportation to be arranged (this we can handle on our end by using one of our hotel and flight search engines), but you also need to get your visa approve and all the necessary paper work isn't handled by us, and really isn't something we advise you to do yourself if you have no clue how it's done.
That's why we have taken time off to get you a list of 10 top travel agencies in Nigeria.
Disclaimer: We have no affiliation what so ever with any of the agencies we've just listed. They don't know us, we only know them by reputation. This list is an honest opinion from us and does not take responsibility for any mishap that might arise working with any of this group.
Nigeria is a funny country and everything can become a joke as fast as the speed of light. Forgive the exaggeration but that is just how it is.
In their quest to travel abroad, so many people have become victims of fraud. These things are not stories. There are many vultures hovering around and waiting for a carcass to pounce on. Many of us have seen firsthand what some of these fraudulent people can do.
Someone can sell all he has and even borrow money from friends and family members because he wants to go abroad only to lose all of it to fraudulent people. My cousin committed suicide because of a situation like that. This is a story for another day thou.
The top travel agencies in Nigeria that we will be talking about here are based on reputation and customer reviews. I haven't used them all, but I know people who have. Another factor other than their reputation which makes it sensible to use them is that you will always have a face to look at and someone to hold if your money vanishes into the thin air without producing a visa. More so, these top travel agencies in Nigeria will facilitate your Visa request faster than you can manage on your own.
(We will still release a detailed guide on how to apply for a visa yourself)
In the final analysis, the decision will be yours but I know you will make the right decision. If you decide to use an agency, then you must use one of the top travel agencies in Nigeria who have a reputation to protect.
Please bear in mind again that this work is not a promotional piece for some agency or agencies. It is not. It is a way of bringing to your notice that there are top travel agencies in Nigeria that can get your Visa approved if you can afford them and avoid the "don't worry, e go soon come out". They will facilitate everything for you and hand out your visa to you.
In this article, I will take out time to explain what travel agencies are for emphasis sake anyway, I will also look at the benefits of working with top travel agencies in Nigeria and then, we will have our list of these agencies.
It is my belief that when you want to leave the country to find greener pastures; education, business, technology, etc, these agencies will get you what you want at the right time. Let's get to work then, shall we?
What are travel agencies?
Merriam-Webster dictionary sees a travel agency as an agency engaged in selling and arranging transportation, accommodations, tours, and trips for travelers. For full disclosure, we are a travel advisor.
Travel agencies are serviced-based businesses that provide the general public with travel and sometimes, tourism-related services. They sometimes sell little products on behalf of the companies. They act on behalf of certain suppliers. Some of these suppliers include package tours, car rentals, travel insurance, hotels, airlines, etc.
Travel agencies function primarily as agents. They sell travel products and provide services on behalf of suppliers. The implication is that they don't keep stock; they only make reservations when they are pre-booked. They cannot get you a flight ticket or work your visa without you requesting for them. I hope you get the twist.
Travel agencies are usually certified by the government. In Nigeria, the Nigeria Civil Aviation Authority certifies all the travel agencies that operate legally. That is the standard but my bet is that you know how it is in Nigeria. Anything goes and that is why people lose money to fake travel agents on a daily basis. (At the end of this article, I will post a list of approved travel agencies registered with the Nigerian government)
Moving on, let's take a quick look at the advantages of engaging the services of the top travel agencies in Nigeria.
Benefits of Using the Top Travel Agencies in Nigeria
If you use travel agencies, especially the top agencies, you are not going to come unstuck. It is riddled with benefits. We are going to look at a few of them.
1. They save money
This is the paradox of using the top travel agencies in Nigeria. You pay money to save money. If you don't use them, you are at the risk of "penny wise, pound foolish."
The travel agents working for you have access to certain things that will cost you money on your own. You can think of airfares, cruise vacations worldwide, hotel rates, and other things.
Factor that in, also factor in the fact that they have built strong relationships over the years with travel suppliers. The implication is that they often have the best deals and they know who to go to in order to get a particular package for you.
If you want to save money and avoid fraudulent experiences, especially for a first-time traveler, you are safer using reputable travel agencies. But for an experienced traveler, you are better off booking on sites like ours and avoid paying fees for services you can do yourself.
2. Convenience
Using travel agencies is like getting all your needs in one place. The whole stress is on them and honestly, it doesn't stress them but it would stress the daylight out of you. They know where to look and who to talk to that you don't really know. This is especially true for first-time travelers.
It is quite convenient to use them so far as they are trustworthy and can be held responsible. People use travel agents to avoid many unknowns. And besides, they provide many services; destination information, shopping, dining tips, travel insurance and passport and visa applications, and many other services. You should trust them.
3. Top travel agencies will save you time and trouble
Travel agencies are like estate management agents. If you have a property, there is no law that says you can't sell them yourself, but it is usually easier to trust agents to do the job, get you the maximum value or more for your property, and do that in ample time.
If you want to avoid unnecessary waste of time and running into avoidable troubles in preparing for your travel, you should use these top travel agencies in Nigeria.
4. Your travel agent can become your personal advisor
When an agent gets to know you, your preferences, and your lifestyle, he or she can advise you on the decisions you should make concerning your trip.
They are always armed with the needed technology that stores statistical information that enables them to aid your decision. Your agent can end up becoming a trusted advisor who saves you lots of stress especially when you use the agency over time.
5. Trusted travel agencies have influence
One of the benefits of using travel agencies is that they will provide you with the needed influence. Except your father has a surname or you have enough money to throw around, there are certain places and people you cannot reach except through them.
This is where travel agents come in. they have been in the business for quite some time and must have established the needed links to carry out any services. They have cards to play that you don't have because if you don't get what you want, they don't get what they want.
6. They have the needed knowledge
Sometimes, you could stay at home and make plans and assumptions about a particular country or particular job in a country without knowing how wrong you are. If you are not guided properly, you could make a mistake that you will regret for the rest of your life.
But, you would be more guided by these top agencies because they have amassed a great deal of knowledge over time and they understand these countries and what is obtainable in them. They can advise you and it is still your prerogative to accept or reject. You see, there is really no harm there.
7. They help you access and evaluate deals
You know you can just pick up your phone and look up travel prices to get the best deals, right? You can do that. You should even try that one out now. But there is something you should know, the deal with the lowest monetary tag may seem like the best deal to you but in some cases, that is usually not the case.
These top travel agencies in Nigeria know how to analyze and evaluate deals holistically to give you the best deals. That is why you have to trust and use them.
8. Their response rate is very impressive
Do you know that the secret to the success of most service-based businesses is customer satisfaction? These agencies understand that and that is why they are very concerned about their response rate.
You see, if a customer is satisfied, he or she links another person who links another person and the customer will keep coming too. The top agencies provide you with amazing responses to customer needs.
9. They solve problems
It is not uncommon for customers to have unforeseen circumstances arise in the course of their travel arrangements. Most of them become frustrated when they don't have anybody to fall back on to handle the mess.
But if you have travel agencies at your back, you can fall back on them and expect them to mop up the rubbish. If there are issues, they are meant to solve them.
10. They make the best match
When you want to travel, the top travel agencies in Nigeria will help you get the best place for you to stay. When you tell them the reasons for traveling out, it is their duty to find you a country that distinguishes itself in what you are after.
They are able to do this because of their vast knowledge of both the place and the customer; they can easily match them for whatever purpose.
For more on the advantages of using these top 10 travel agencies in Nigeria, visit here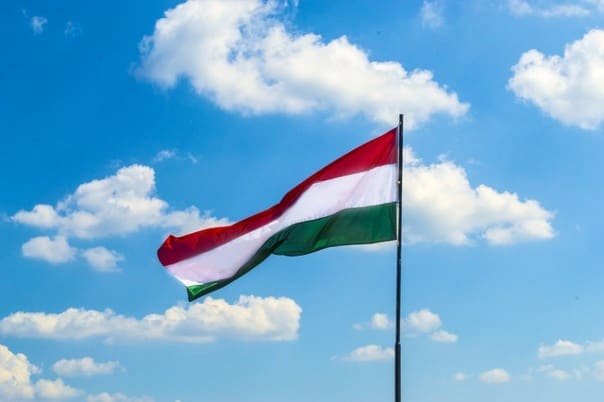 List of the 10 Top Travel Agencies in Nigeria That Can Get Your Visa Approved
The top agencies in Nigeria are certified by the National Civil Aviation Authority (NCAA). We will provide you with their IATA code and their incorporation/RC numbers.
1. MayFair Travel Nigeria Limited
This agency is one of the leading travel agencies in Nigeria. They offer the following services; Travel consultation, itinerary planning, reservations on most IATA airlines worldwide, prepaid ticket advice, facilitation of ticket refunds, airlines sales promotion, frequent flyer programs, and other services.
Their IATA code is 59201542 while their RC number is RC:79432
Contact Address: B1 LSDPC flats, 24 Adeola Odeku Street, Victoria Island, Lagos, Nigeria.
Phone Numbers: + 234 1 774 7777, + 234 1 775 2277, + 234 1 776 9900, + 234 1 776 4688
Email: [email protected]
Website: http://mayfairtravel.net/
You might also like: 25 fun places in Lekki to hangouts
2. Gadeshire Travels and Tours Limited
Gadeshire offers the following services; Tour operation, tourism promotion, global destination management organization, travels and tour consultation, servicing international and local markets etc.
Their incorporation number is RC:941,415
Contact address: 11 Atinuke Olabanji Street, Off John Olugbo Street, Off Obafemi Awolowo way, Ikeja, Lagos.
Phone Numbers: 08053756464 / 08033734944
E-MAIL: [email protected]
Website: www.gadeshire.com
3. Wakanow Nigeria Limited
This is the first online travel agency (OTA) established in 2008. It was established to carter for the perceived gap and inefficiencies inherent in the travel industry.
The IATA code is 59-211806 while the incorporation number is RC:725,248
Contact address: Plot 8 Elegushi Beach Road. Ikate Round About, Lekki
Phone Numbers: 08069423446, 08037252736
Email: [email protected]
Website: https://www.wakanow.com
4. City Travels And Tours
This agency which is arguably one of the top travel agencies in Nigeria will handle most of your travel issues; vacations, cruises, airline booking, consultation, destination and accommodation decisions etc.
Their IATA code is 59-211331and their incorporation number is RC:347,345
Contact Address: No 162, Awolowo Road, Beside First Oando Filling Station (Inward Falomo) Ikoyi,Lagos.
Phone Numbers: 08032001666, 08033218693, 07025285921, 01-7746947.
Email: [email protected]
Website: www.citytravelsng.com
5. Empire Travel Services Ltd
This was established in 1989, May 23 to be exact. It secures its IATA license in June, 1990. Therefore, it has the authority to operate as an international travel agency.
Their IATA code is 59-202533 while their incorporation number is RC:131,367.
Contact Address: No. 3, Bompai Road, Opposite Central Hotel, Kano, Kano State.
Phone Numbers: (234)-8053281901, (234)-8023091703, (234)-8185189311
Email Address: [email protected], [email protected]
Website: www.empiretravelkano.com.ng
6. Rewards Travels And Tours Limited
This is one of the top travel agencies in Nigeria. This agency is one of the top travel agencies in Nigeria. They were incorporated on July 26th, 1999 and it got its IATA in 2000. The agency has a strategically located head office in Ikeja and it has branches scattered over the major cities in Nigeria. Its goal is to provide standard travel management and consultancy services.
Their IATA code is 59-211386 while their incorporation license is RC:361148.
Contact address: 4 Bashiru Street, Opposite Lagos City Computer College, Off Medical Road, Ikeja, Lagos.
Phone Numbers: 08057098293, 08057098294.
Email: [email protected], [email protected].
Website: http://www.rewardstravels.com/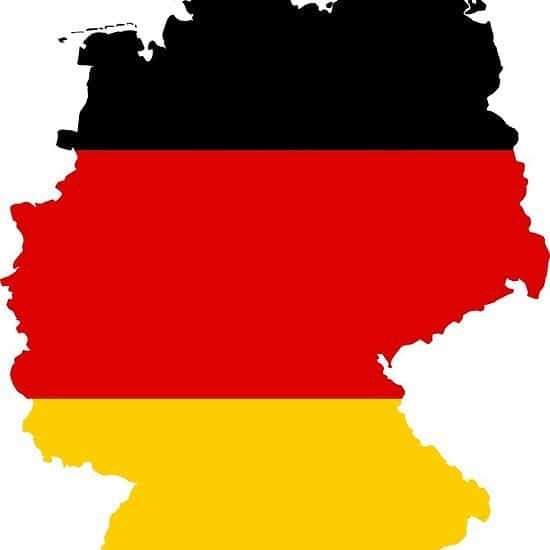 7. Business Travel Management Limited
This is a member of the GHI Assets Ltd group. This group is made up of great names such as Emirates holidays, Sky logistics ltd, Rwandair, and HRG Nigeria. It was incorporated in 1998 and it was also accredited by IATA. It specializes in comprehensive travel management, logistics for business, corporate service, and corporate travel management.
Their IATA code is 59-201940 while their incorporation number is RC-342502.
Contact Address: 45, Oduduwa Way, Gra Ikeja Lagos
Phone Number: + 234 1 2702690
Website: http://btmlimited.net/
8. Ambassador Travels And Tours Limited
This agency was built to provide standard and superior services to customers to ensure they have and enjoy the best vacation at the best value possible. They have experienced consultants that have visited many countries and can help you enjoy your stay.
Their IATA code is 59-203255 and their incorporation code is RC-164022.
Contact Address: Suite 82,Hq NAF Shopping Plaza Legico Opp.Bonny Camp Ahmadu Bello Way Victoria Island Lagos
Phone Numbers: 08056681931, 01-7302539
Website: https://www.myambassadortravel.com
Related Article: Top 10 Holiday Package Company in Nigeria
9. Aeronat Travel And Resorts LTD
This is one of the top travel agencies in Nigeria. This travel agency was incorporated in 1997. Three years later, it got its license as IATA approved agent. That was in 2000 to be exact. It is one of the leading travel agencies in Nigeria. It offers a range of travel-related services in their standard ways.
Their IATA code is 59-211714 while their incorporation number is RC:319,747.
Contact address: Stanbic IBTC Bank House, 14 Ahmadu Bello Way, Kaduna.
Phone Numbers: +234 8036250513, +234 8035033626, +234 8072380600, +234 8086512499
Website: http://www.aeronat.biz
10. Now Travel and Tours Limited
This is a relatively new agency compared to others. They became agents of IATA on August 31st, 2007. They offer standard travel services and management at good rates too.
Their IATA code is 59-211,810 while their incorporation code is RC:706276.
Contact Address: 6, Tombia Stret Phase 2 Gra Port Harcourt.
Phone Numbers: 08063822152, 08137844319, 08034548245, 08183959047, 08182902621
Website: https://flynowtravels.com
You can watch the video above to get more insight.
Here is a list of all the registered travel agencies in Nigeria
| | | | |
| --- | --- | --- | --- |
| AGENCY NAME | REGISTRATION NUMBER | AGENCY LOCATION | TEL. NUMBER |
| GADESHIRE TRAVELS & TOURS LIMITED | GTTL/NANTA/LOS/12-1197 | 11, ATINUKE OLABANJI STR,OFF JOHN OLUGBO STR,OFF OBAFEMI AWOLOWO WAY,IKEJA LAGOS | 08053756464 / 08033734944 |
| WWGOLDEN TRAVEL AND TOURS LTD | GTTL/NANTA/LOS/08-805 | 41 OSOLO WAY AJAO ESTATE ISOLO | 01-853369 |
| VIRGO INT"L TRAVELS LTD | VITNL/NANTA/LOS/08-749 | 57 TAFAWA BALEWA SQUARE, RACE COURT LAGOS | 8033080685 |
| ADONAI TRAVELS AND TOURS LIMITED | NIL | BLOCK A2-9 SUITE115/116 SURA SHOPPING COMPLEX, SIMPSON STREET LAGOS | |
| MOSLIMA TRAVELS AND TOURS LTD | NIL | | 8037249503 |
| JAYSONBERG TRAVELS LIMITED | JTL/NANTA/LOS/09-926 | 1 COMMERCIAL ROAD APAPA ELEGANZA PLAZA, MIDDLE GATE UPPER FLOOR APAPA | 8028126633 |
| CONTINENTAL TRAVEL LTD | NIL | 6 TINUBU SQUARE LAGOS | 8023099485 |
| DIVINE ASSURANCE TRAVELS LTDD | DATL/NANTA/LOS/09-993 | 5 OLUSOJI IDOWU STREET ILUPEJU, LAGOS | 8023014863 |
| ATS TRAVEL NIGERIA LIMITED | NIL | 2ND FLOOR,15 KING GEORGE V. ROAD, ONIKAN LAGOS | 01-2805056 |
| SPRINTS TRAVELS LTD | ST/NANTA/LOS/07-707 | 6 THOMAS AJUFO STREET OPEBI LAGOS NIGERIA | 8060146794 |
| EMMANUELLA TRAVELS AND TOURS LTD | NIL | SHOP 5, TAFAWA BALEWA SQUARE SHOPPING COMPLEX,LAGOS | 01-7405099/ 08022907499 |
| TRAVEL FOUNTAIN LIMITED | TL/NANTA/LOS/11-1125 | 42 AJOSE STREET MENDE MARYLAND, LAGOS | 8033456351 |
| CITY TRAVELS AND TOURS | CTTL/NANTA/LOS/464 | PLOT 1607 OMEGA BANK AVENUE OFF ADEOLA HOOEWELL STREET VI,LAGOS | 803200166, 08033218693 |
| SILHOUETTE TRAVEL AND TOURS LTD | NIL | PLOT 859 BISHOP ABOYADE COLE, VICTORIA ISLAND | 01/2705477 |
| AVIATOIN LOGISTICS AND MANAGEMENT LTD | ALMLTT/NANTA/LOS/09-858 | 25 MOBOLAJI BANK ANTHONY WAY MARELAND LAGOS | 01-4885370/ 07025619730 |
| LOLA FOLABI-ISAACS (CEO) BEULAHLAND TRAVEL&TOURS LTD | BTTL/NANTA/LOS/12-348 | 22 IDOWU TAYLOR STREET, VICTORIA ISLAND LAGOS | 08023138196 01-8196136 |
| QUALITEX TRAVELS BUREAU LTD | NIL | 1 OLAIDE TOMORI STR OFF MEDICAL ROAD, IKEJA LAGOS | 08023044664/ 08033606086 |
| DRAGON PHOENIX TRAVEL LIMITED | DPTT/NANTA/LOS/07-680 | 24 ADEOLA ODEKU STREET, VICTORIA ISLAND LAGOS | 01/4627388:/ 01-4627389 |
| TAFSAN TOURS AND TRAVELS LIMITED | TTTL/NANTA/LOS/09-919 | 6 ADEBO CLOSE OFF WILMER CRESCENT BY TOWN PLANNING WAY,ILUPEJU LAGOS | 01-7926621 |
| FINCHGLOW TRAVEL AGENCY NIGERIA LIMITED | NIL | 25 ADEMOLA STREET OF AWOLOWO ROAD IKOYI LAGOS | 01/2772246-7 |
| ABBEYGRACE NIGERIA LIMITED | AT/NANTA/LOS/09-900 | SUITE BA 35 MARYLAND BUSINESS PLAZA MARYLAND IKEJA | 08033062304/ 01-4807275 |
| AVANTI TRAVEL LTD | ATL/NANAT/LOS/355 | SUITE 64 DOLPHIN PLAZA,DOLPHIN ESTATE IKOYI | 01-4614020 |
| AZHAB TRAVEL LTD | | P.O.BOX OFFICE1/497 KANO NO 9A POST OFFICE ROAD KANO | 08036092984/ 08020862262 |
| ROYALTRIP COMPANY LIMITED | RCLTT/NANTA/LOS/09-865 | 8 MOBOLAJI BANK ANTHONY WAY MARYLAND | 01/2792990-1 |
| FILIPSON NIG.LTD | FT/NANTA/LOS/09-915 | 3 KODESOH STREET IKEJA | 2023200019 |
| GMT TRAVELS AND TOURS LIMITED | | 71 ALLEN AVENUE, IKEJA LAGOS STATE | 08085852144, 08058581498 |
| AIR KHALEEY TRAVELS &TOURS LIMITED | AKTTL/NANTA/LOS/10-1057 | 10 OSHO STREET OFF OPEBI ROAD IKEJA | 07033157595, /080358572 |
| WAKANOW.COM LIMITED | ZTN/NANTA/LOS/08-821 | PLOT 8 ELEGUSHI BEACH ROAD. IKATE ROUIND ABOUT.LEKKI | 08069423446, /08037252736 |
| ROYAL TRAVEL PLUS AND TOURS LIMITED | RTPTL/NANTA/LOS/12-117 | 150 IKORODU ROAD ADEBOWALE HOUSE BLOCK B FIRST BANK | 08170686738,/ 08033278206 |
Source: ncaa.gov.ng
Here is a full list of all registered travel agencies in Nigeria.
How do I know if a travel agency is real and not a scam?
There isn't a straight forward way of knowing a particular travel agency is not a scam. But there are a few things to watch out for.
Make sure that you check the list of all registered travel agencies in Nigeria on the NCAA website to make sure that their names are there.
If number one is positive, check to make sure they have an office location, some staff.
Don't just hand out money. They'd rush you, and tell you that time is will pass. Ignore these things and take your time to evaluate yourself.
For a full detail on spotting fake travel agents and agencies, read this article.
Conclusion
Make hay while the sun shines. If you need to travel for any reason, it is best you use standard travel agencies. There is no alternative to getting the best services. You don't want to sing the usual song of regrets. There are other good agencies out there but these ones will give you something good. They are trusted.
But if you are an experienced traveler, do use our services and make hotel reservations and book flights today.