Do you need a list of reliable places to learn how to code in Nigeria? Are you an aspiring programmer and will like to learn coding as a beginner? If yes, follow me as I paddle you down the lane of the best coding school in Nigeria.
The world now is digital and there's a need for any aspiring online entrepreneur to acquire certain skills like coding, programming, ethical hacking, etc. As a result of this, numerous learning centers have surfaced in Nigeria to meet the teeming demand for programming.
For beginners, learning how to code is a bit challenging and stressful, especially, if you can't find an ideal training center for your coding class. Thankfully, times have changed and one of the easiest ways to learn to code is online. So, if you are really serious about learning to code, you should enroll in an online class such as this class, start with the free trial first, so that you can test the thing a bit before you pay. It is actually very cheap. Once you are done signing up, select the program you want to learn and start learning.
.........................
Regardless, we will be discussing the best coding schools in Nigeria with a well-designed coding for beginners' scheme of training.
Hence, you will need to couple self-discipline and persistence to the coding class you will be having for you to succeed in any of the coding schools.
Also Read: How to start a car importation business in Nigeria (Everything you need to know).
Before we dive into the best places to learn code in Nigeria, I would also like to point out that one can also learn code online. You don't necessarily have to pack your load to a school to learn code.
There are different online training centers where one can learn code, and oftentimes, they are better than learning to code offline because you get access to millions of teachers and colleagues.
.........................
This would widen your nest and expose you to even remote jobs that you'd never get offline. An example of a place to learn code in Nigeria online is Codecademy. You can check it out when you have time. They come strongly recommended. They have free training as well as advanced paid training.
Now let's move on to Nigeria.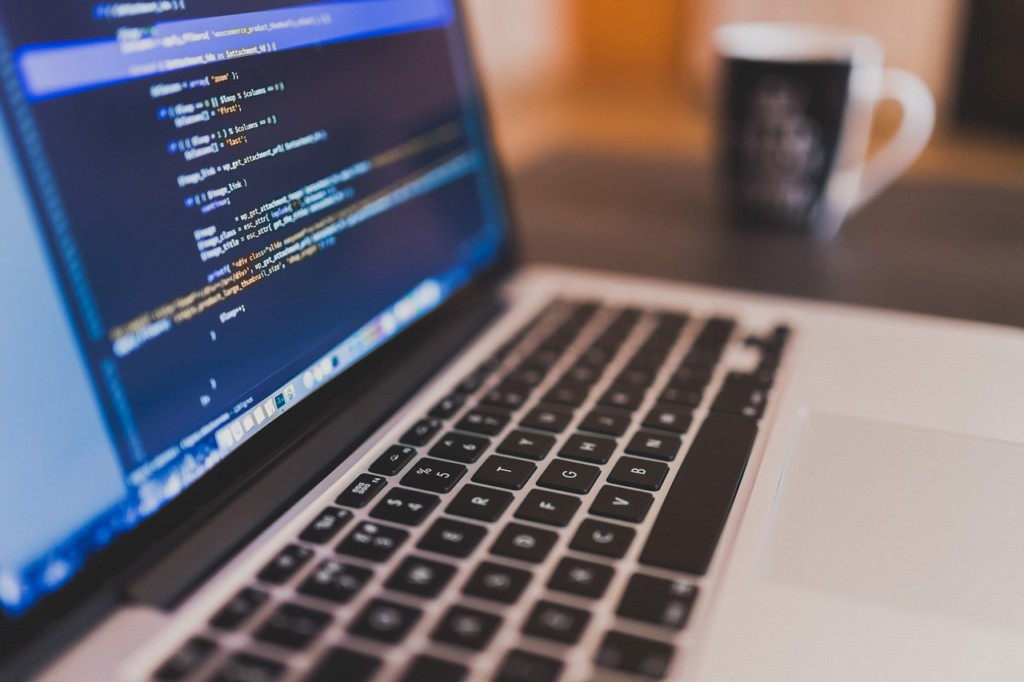 Best Programming Schools to Learn How to Code in Nigeria.
Without further delay, to be highlighted below are the top 17 places where anyone can go to successfully learn how to code in Nigeria. Without recourse to rank or hierarchy, these schools include:
1. CKDigital Academy
CKDigital Academy is one of the reliable coding academies in Nigeria one can attend for better knowledge and understanding of programming. It is an offshoot of a digital company known as CKDigital and it was established in 2011.
.........................
This coding school specializes in WordPress web design, UI/UX Design, and frontend development such as HTML, CSS, Javascript, and more.
To learn coding as a beginner here, you will be obliged to pay ₦120,000 as the tuition fee, and the training will last for nine weekends. If you will, however, learn one out of the available three courses, each one of the costs ₦50,000.
2. CodeSpark Nigeria
CodeSpark Nigeria is another programming school in Nigeria with the rights tutors and equipment for the job. It was established by Olaniyi Ayeni, and the coding school is on the verge of achieving its mission of rendering computer education and exposure to millions of Nigerian youths.
.........................
So regardless of the age, CodeSpark Nigeria is arguably one of the best places to learn how to code Nigeria for a short period. This academy has several coding for beginners programs that are second to none in the industry.
However, the coding skills and tech training you will be exposed to in CodeSpark coding academy include virtual reality, game development, web building and design, robotics, cryptocurrency, and graphics design.
3. Switch Coding Academy
Switch coding academy is also known for intensive code writing, decoding, and scriptwriting training with further focus on talent discovery, acceleration, and placement in technology.
Situated in Lagos at no. 42, Montgomery Road, yaba, Lagos Nigeria. This institute is one of the leading institutions in the Nigeria IT revolution scheme. They offer a year and three-month fellowship training for interested students.
.........................
After a year of rigorous training, students from Switch academy will be placed on 3-month intensive training in different companies so that they can further their Information Technology skills improvement.
To be part of this moving canoe, there's a need for you to have basic knowledge on coding before applying for further training with them as a fellow, not without some benefits though.
The switch will provide you with stipends for accommodation, launch, and transport fare in consideration for undergoing your fellowship with them. Cool, right?
4. Audax Code School
Here, this coding academy aims to build a society full of programmers and computer literate and as such, their coding courses are targeted at kids and folks in primary schools.
.........................
It was launched in the year 2013, and subsequently, Audax Code Academy won the Google Arise Award a year later (2014) for teaching the less privileged children "Science, Technology, Engineering and Mathematics (STEM)" education.
The academy coding programs among others include a month's short training on the elementary aspect of programming.
The founder of this beautiful foundation aims to groom kids for a better career in technology and leave an indelible impact behind, and such is the Audax way of giving back to society.
However, Audax is making a great wave as it partnered with parents, schools, and reputable private organizations to make the goals happen.
5. Girls Coding
What a man can do, women they said can do it better. So is the case of Girls Coding Institute with the mission to enrich girls with excellent IT skills. The for-girls-only coding center is also aimed at promoting equality as well as prosperity among ladies through the use of codes.
.........................
As a lady who is passionate to learn how to code, Girls coding offers programming courses in Java, Python, Front end development, Machine learning, Android development, SQL, Graphics development, Game design, HTML, Robotics, CSS, Animations, etc.
Related: How to start buying and selling business in Nigeria
6. Andela
Talking of the best places to learn Javascript, Machine learning, CSS, Robotics, and more in Nigeria, Andela Coding School will never be left unmentioned.
Andela was founded by Ian Carnevale, Jeremy Johnson, and Iyionluwa Aboyeji (now working with Flutterwave). The coding school is in partnership with PluralSight and Grow With Google.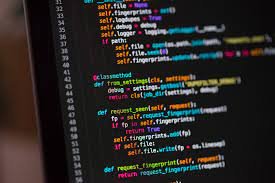 They are on a mission to train young African developers in mobile web, IOS, and google cloud. Upon completion, successful trainees will be rewarded with a certificate of satisfaction.
.........................
Also, Andela has one of the best brains and equipment needed to train technology enthusiasts on software development, how to code, write a script for fun and decipher machine languages in its learning community.
Not limited to that, Andela also has a mind-blowing fellowship program, where the successful applicants will get to learn, work and earn. The institute has different courses suitable for both professional developers and newbies programmers.
7. IIHT
The Indian Institute of hardware tech is a giant Asia IT company that was established in 1993. It has its headquarters in India. The IIHT has over the years grown into a world-class Information Technology corporation with over 100 training centers around the world.
.........................
While IIHT has a branch in Lagos, Nigeria too, it's arguably one of the best go-to places to learn programming courses. They offer IT courses like Java programming, Oracle, software development, Networking, Cisco, etc.
8. GNT Nigeria
GNT IT institute is another place you can go to learn how to code in Ibadan, Nigeria. As a newbie who will be starting from scratch, GNT Nigeria has some coding for beginners courses that will help you blend well in software and web development.
Similarly, this institute has diploma courses in programming, web development, ethical hacking, project management, and mobile app development.
In the same vein, GNT Nigeria renders special training for specialized certifications by the top tech companies like Linux, Microsoft, CompTIA, CCNP, Cisco, and a host of others
.........................
However, if you desire to learn coding in GNT, Ibadan but can't make it to the place because of State or distance barrier, fret not, there is virtual or online training for the interested participants across the nation as well.
9. HiiT Plc
Also, HiiT Plc has been offering excellent services in coding, web development, consultancy, and machine learning for several years now. Its IT learning centers are legally recognized by the IT professional bodies in Nigeria.
Its offers diploma courses on web design, digital literacy, project management, information technology, etc. It also has a strong partnership with Google, Microsoft, and Oracle to provide a global compliant for Nigerians.
If you will like to be part of this digital train, HiiT has a branch in Abuja, Lagos, Ibadan, and Kano.
.........................
10. Anchorsoft Academy
Anchorsoft Coding Academy was founded by Folorunso Joseph, a former senior software engineer at eTranzact.
Anchorsoft institute provides extensive software development programs in JavaScript, Python, .NET, Stack, PHP, and CSS plus other scripts and coding languages.
As an applicant in Anchorsoft, you will be given the opportunity to choose between express training, regular training, or weekend training. All that matters is your convenience.
This leading IT training center also trains private organizations too. However, the price of its coding classes falls within the range of ₦150,000 to ₦200,000 for an 8 to 12 weeks period.
11. New Horizons Nigeria
Another global IT training center where you can go to learn to program in Nigeria is New Horizons. It has been in operation in Nigeria since 2004 and several IT gurus have graduated from this place.
.........................
New Horizons offers it intensive IT training services to individuals, schools, and corporate bodies. It has a well-facilitated training center in Abuja, Lagos ( Lekki, Ikeja, Festac, and Surulere), Ibadan, and Port Harcourt.
12. Univelcity
Joseph Agunbiade, a software engineer and co-founder of BudgIT founded Univelcity coding and programming learning center. The academy offers special courses in Mobile development, UI/UX design, Machine learning, front and back-end development, CSS, data science, etc.
Going to Univelcity to learn to code as an individual will leave you with two options; either to register for accelerated courses or immersive programs and such is the case for private organizations too.
The accelerated training is a one-day masterclass, while the immersive programs will last for eight Saturdays. Their training fee is affordable too, with N120,000, you are good to go.
.........................
13. Ahyoxsoft academy
In Ahyoxsoft coding academy, interested or wannabe programmers will be exposed to 8-week of Javascript and Android boot camp. There, trainers will learn how to code and create Java technology with the aid of the latest JDK technology.
Also, at the Ahyoxsoft Boot camp, the interested participants will learn how to build iOS or Android apps with the Android SDK. They will equally be instructed on how to create/use GUI components, 2D graphics, SQL, etc.
14. Spark IT Academy
If you want to become a professional web designer or developer, going down to Spark IT Academy for special courses on coding, JavaScript, Python, CSS, and more will be a decision well made.
Spark IT center provides golden opportunities for youths, children, and teenagers to learn how to code and build iOS Apps via well-designed courses and efficiently organized boot camps.
.........................
Similarly, there are interesting programs designed for different classes and age groups with kind support from top technology companies like Microsoft, Google, Oracle, Cisco, HP, and Upbeat.
In line with the above, aspiring programmer and web developers will, however, be exposed to software and mobile development, 3D modeling, animation creation, mobile app development, etc.
15. Moat academy
If you want to become a software engineer, CSS expert and learn how to code, write efficient and solid Javascript in Nigeria, then go to Moat Academy.
This IT institute has a firm belief that programming and software development is akin to any other type of trade that can easily be learned. Usually, Moat organizes 11 week Bootcamp in Lagos where the aspiring programmer will be taught MySQL, PHP, Javascript, HTML/CSS, Python, etc.
.........................
16. Swap space
Swap space institute is also a nice place to learn how to code in Nigeria. The coding school is dedicated to grooming young minds into top developers and world-class programmers.
At Swap space, applicants will undergo 3 months of extensive training where they will be taught Java programming, web development, and lots more.
Be informed that Swap Space charges a non-refundable fee of N10,000 from all applicants as a registration fee which is different and distinct from the actual tuition fee.
17. Decagon
Do you want to learn web design, Javascript, SQL, CSS, Robotics, and more in Nigeria at a discount rate? If yes, Decagon is a perfect place for you.
After applying to this coding school, successful applicants to Decagon will be offered a two weeks Bootcamp training prior to the main classes. This is to ensure that all trainees are familiar with all web development basics.
.........................
Decagon coding institutes operates on a 'learn-then-earn' policy to train their applicants. What is more, Decagon matches its successful trainees with top organizations for fellowship and job opportunities, such is it own way of fulfilling the "learn-then-earn" policy.
Also Read: How to become an Air hostess (Flight Attendant) in Nigeria
Conclusion on learning how to code in Nigeria
There are many web design and development gigs and opportunities online that a professional web developer can seize to establish financial freedom. But what is the use of a web developer without code and script writing knowledge? The above-mentioned are the leading IT training centers you can attend to learn how to code in Nigeria from the scratch.