Rap is one of the most famous forms of music. It's probably the quickness of their delivery to the fastest rappers in the world and their fans. Some would attribute it to the chanting, while others might attribute it to the rhyme.
Simply put, rapping is the practice of speaking quickly and rhythmically. As a result, raps are occasionally just uttered rather than written. Some rappers have been found to have faster rhyming speeds, while some have faster song flows.
Hip-hop fans have been looking for the fastest rapper in the world, but most are unaware of his identity. Finding the appropriate rhymes and rapping cadence is more important than becoming famous.
But before we list the fastest rapper in the world, let's look at the components of Rap!
.........................
Components of Rap
The three components of rap are flow, delivery, and content.
First, the rapper's words provide the material. It speaks to the storyline or message they want to express through their songs. Rappers frequently use entendres or other wordplays in their tracks to convey secret messages that audiences must figure out.
Flow, however, relates to the song's pace and rhyme. The flow of a rap song often depends on the rapper's rhyme schemes, as most rap tracks only have a backing rhythm as an accompaniment. Depending on how many rhyme schemes the rapper uses, a rap song may have several different flows.
The rapper's tone and cadence are referred to as their delivery. The rapper's delivery significantly impacts the song's overall tone. Rappers can deliver their lines sarcastically, which alters the song's meaning or content.
.........................
Given these components, it is understandable that rap and spoken word poetry are frequently compared. After all, they are similar in delivery, content, and flow.
7 Most Fastest Rappers In The World
1. Eminem
Marshall Mathers III, better known as Eminem, who started rapping in 1988, is an American rapper born on the 17th of October 1972.
Eminem, the supreme rap icon, is not only one of the world's fastest rappers but also a record producer and composer.
His big label debut, the now multi-platinum The Slim Shady LP, released in 1999 by Dr. Dre and Interscope Records, launched him to prominence.
The Marshall Mathers LP, released in 2000, was the album that came after it, becoming even more well-known and immensely successful. In 2001, it won him the Grammy Award for Best Rap Album.
.........................
His other nicknames are Slim Shady and M&M. With one of the biggest fanbases in history, Eminem has captivated hearts worldwide with his soul-stirring albums and many ground-breaking live performances.
In his 2020 single, "Godzilla," Eminem raps 948 words in under 244 seconds, which means 3.88 words are said every second. He rapped 225 words in under 30 seconds at one part of the song, which averages 7.5 words per second.
You can listen to Eminem's rap on Spotify and other streaming networks, If you are an artist, and wondering how to upload your songs to Spotify, you should read this article by Magroove
Some of Eminem's songs include
Sing for the Moment
Till I collapse
The way I am
Without me and many more
2. Twista
.........................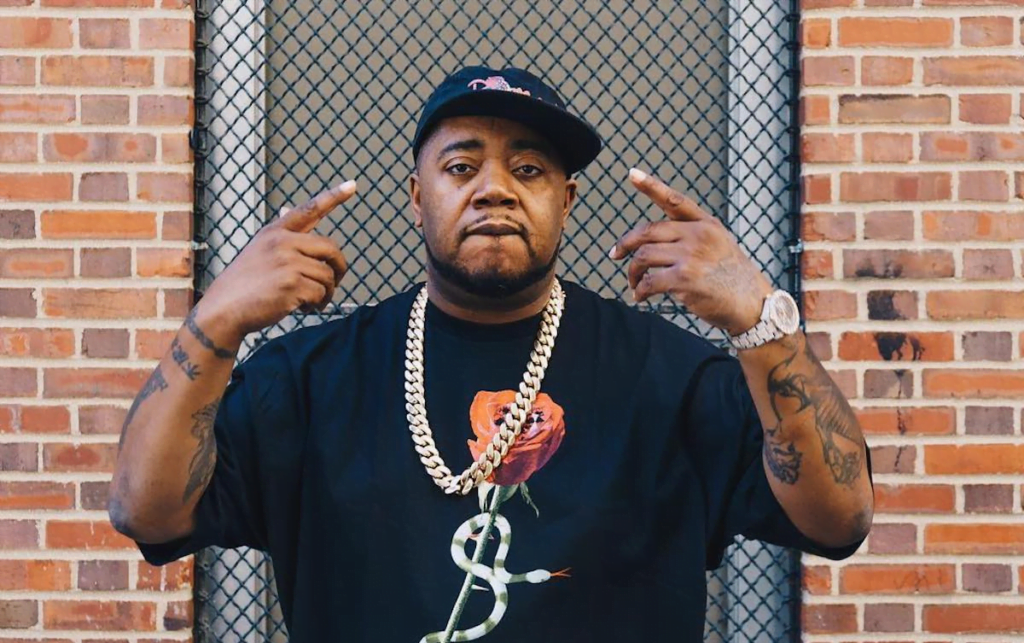 Twista's real name is Carl Terrell Mitchell, born on the 27th of November 1973. Rapper Twista is a native of Chicago in the United States of America. American rapper Tung Twista is most recognized for his chopper-style rapping.
According to Guinness World Records, he set the record for the fastest English rapper in 1992, rapping 598 words in just 55 seconds, following its appearance on Do or Die's 1997 hit song "Po Pimp." His album "Kamikaze" first appeared on the American Billboard 200 album chart.
By 2022, Twista's net worth is predicted to be $7 million. Some of Twista's songs include
Slow Jamz
Overnight celebrity
Beast
Worldwide Choppers and many more
3. Busta Rhymes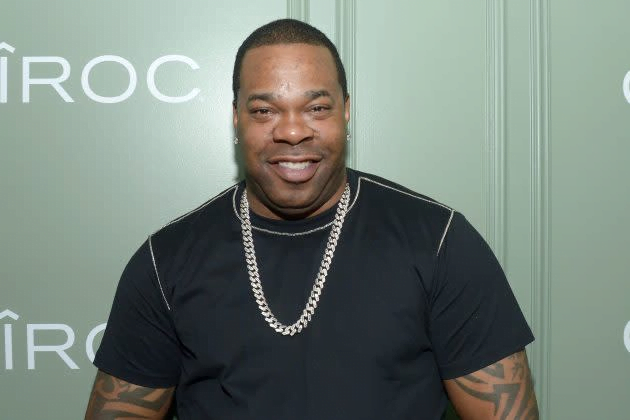 Rapper, music producer and actor Busta Rhymes hails from East Flatbush, New York. According to many, he is One of the finest and most productive rappers of the 1990s. Rhymes started his musical career as a member of the Leaders of the New School. Despite their popularity, the band split up in 1993.
.........................
However, Busta's fame grew as he became one of the most sought-after rappers. He produced The Coming, his first solo album, in 1996. It gained him his first-ever Grammy nomination and peaked at number six on the Billboard 200 album list.
Rhymes has since put out a lot more successful albums and hits. The track "Break Ya Neck" from his album Genesis is his most well-known rap tune. The fastest rap by Busta Rhymes can be found in "Break Ya Neck." He raps 758 words in under 231 seconds on this tune. That's 3.28 words on average said in a second.
4. Tech N9ne
Aaron Dontez Yates was born 0n the 8th of November 1971. This rapper is recognized as the king of speed rapping and is one of the fastest rappers in the world. American rapper and musician Tech N9ne hails from Kansas City, Missouri.
.........................
Tech N9ne's stage name, pronounced "tech nine," was given to him by the rapper Black Walt. It originates from the semi-automatic pistol TEC-9. Tech N9ne said his stage name has additional meaning after starting his career. He also associates Tech N9ne with the whole rhyme scheme. Tech is for technique, while nine is the total number of completions.
He raps at a rate of 15.2 words per second in "Takin Online Orders," which might be his fastest record.
5. El Chojin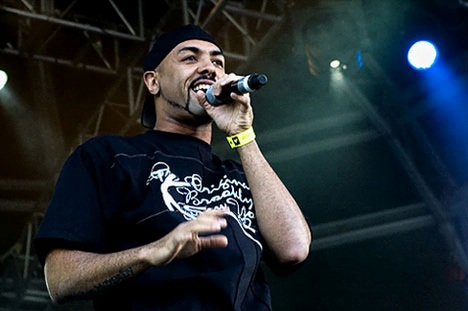 El Chojin is named Domingo Edjang Moreno, born on the 28th of April 1977. El Chojin began his rapping career in the year 1922. Spanish rapper and composer El Chojin hails from Madrid.
El Chojin is the current owner of the Guinness World Record for the most syllables chanted in one minute out of all the fastest rappers in the world. El Chojin rapped 921 syllables in barely a minute.
.........................
El Chojin was a crew member of Wild for da Night (W.F.N.) before becoming a solo artist. He also joined a group called 995, and the two collaborated on publishing four albums.
El Chojin published songs as a solo artist with topics that addressed various societal challenges. He rapped on drug usage, bigotry, and prejudice against immigrants.
The song "Mi Turno," a solo, is considered his most "radical effort." Still, other noteworthy pieces include "Lola," which encourages condom usage, and "El conclusion del cuento de hadas," which fights against gender-based violence. Some of El Chojin are:
Nunca
Ponme
Soy Y No Soy and a lot more
See also 15 Fastest Internet Network Providers In Nigeria
6. Twisted Insane
Micheal Johnson, also known as Twisted Insane American rapper, hails from California. Additionally, he established the San Diego record label Brainsick Muzick.
.........................
It had not been an easy start to his musical career. As he moved from city to city, he began to sell his records. When his debut album, Shoot for the Face, was released in 2006, he struggled to make ends meet and even slept on the streets.
He struggled, but he persisted, finally building up his fan base. He worked with well-known musicians, including Tech N9ne. Twisted Insane has released 11 studio albums and worked on several other projects.
In addition to being a prolific rapper, he is also one of the quickest. He raps at a rate of 15.6 syllables per second in the song "Dome Split."
7. R.A. the Rugged Man
Rapper and producer R.A. the Rugged Man hail from Suffolk County, New York. This American rapper got his start in music when he was young. He began performing and making a reputation for himself at the age of 12.
.........................
He had already signed with the major label Jive Records by the time he was 18 years old. Sadly, the business was never able to make his initial record available.
This did not end his career, as he went on to work with several other musicians. He has collaborated with well-known musicians during his career, including Notorious B.I.G. and Mobb Depp. Additionally, he has acted in movies like Three Thug Mice (2008) and Skid Row (2013).
R.A. the Rugged Man's single "Gotta Be Dope" has him rapping fast. He uses 11.14 syllables per second in the song.
Bottom-line
We hope we have been able to take you through the fastest rappers in the world in this post. These people have mastered the skill of rapping because they were persistent in their efforts. Due to the speed at which they rap, they are the most well-known rappers. Listen to some of their great songs if you haven't already.
.........................