Often referred to as the giant of African, Nigeria is the best economy in the whole of African. With over 200 million populations one may not wonder why such a feast. It is also among the richest countries in terms of mineral resources.
Nigeria is ranked among the top 10 largest oil-producing countries in the world with a highly refined oil in good qualities and fair market value.
For such a country with a large economy and surplus mineral resources, one may come to the conclusion that it is an employment and economic hub to thrive both in individual private employment and government jobs.
However, this is not so. In fact, the unemployment rate in Nigeria is super high that more than 30 million Nigerians are unemployed. With the recent record of Mr president who said there's no vacancy for new graduates, one may not wait to be told that it is high time to brainstorm and find out what is necessary to be done.
...........................
Despite the rate of unemployment in Nigeria, they're lots of highly demanded sectors that thrive economically both in private and government jobs. They're numerous high-paying jobs in Nigeria with mouth-watering income.
Gone are those days when one is advised to study for passion, the Nigeria of today requires you to have blossoming thoughts and determine the type of job which is paying and is in demand before going into the field.
Some degrees or any other qualification are as good as useless in the Nigerian labor market. Reason being that they're no employable job vacancies in the field to recruit graduates of such fields or the pay is utterly ridiculous.
One of the first mistakes of Nigerian graduates is the mentality that what you study doesn't matter. This is a misconception as some fields are grossly in need of qualified personnel with high-paying offers. If you're looking for high-paying jobs in Nigeria with high demand, then you're covered. below they are:
...........................
The list below are the 30 highest paying jobs in Nigeria that are in demand
1 Medical/Health Jobs
One of the highest-paid workers in Nigeria is the health worker. Health work of all kinds is highly rewarded with lots of benefits. Also, the medical field is one of the most sought-after professions. In fact, according to statistics the most applied course in Nigeria is medicine followed by pharmacy and subsequently by other medical courses.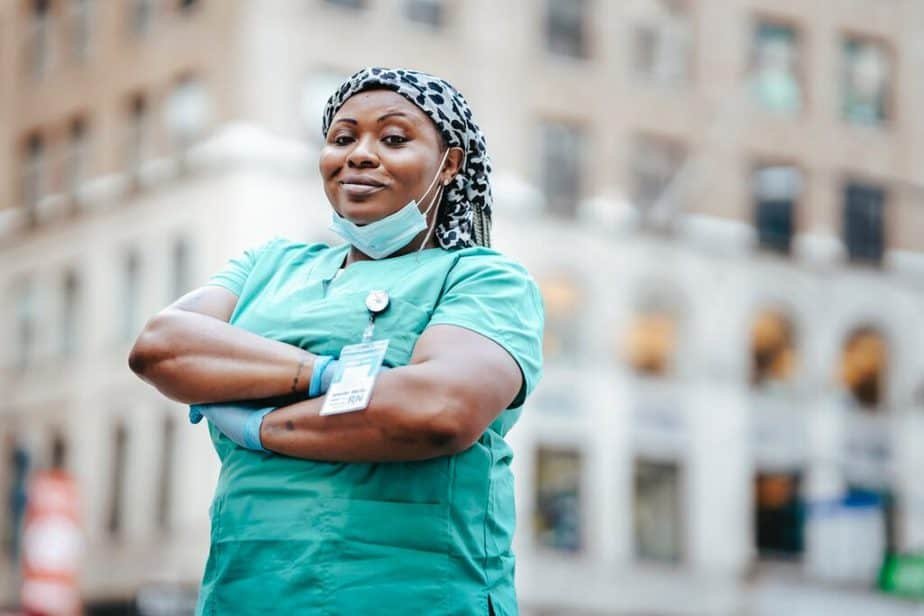 Doctors trump other professions in Nigeria to make to the list of highest most paid jobs with an average salary of 796,000 NGN. While consultants could earn higher than that, resident doctors earn nothing less than 280,000 NGN for start and up to 350,000 NGN for the senior registrar. This is a little less for private hospitals. Aside from the salary, Nigeria doctors also receive many benefits such as hazardous allowance.
...........................
Among the most paid health workers are the Pharmacists also. Being a pharmacist in Nigeria is a breakthrough to make wealth.
Aside from the monthly salary, pharmacists can also open standard pharmacy shops, and the turnout is awesomely great. If you're a pharmacist in Nigeria there's a high potential that you'll earn high and job security after graduation is guaranteed.
Other allied medical fields like Nursing, Lab scientists, Physiotherapists, Radiographers, optometrists, and others are also among the list of most paid jobs in Nigeria with high demand.
Related: How to Check BVN Details Online
2 Business Developer and Sales Manager Jobs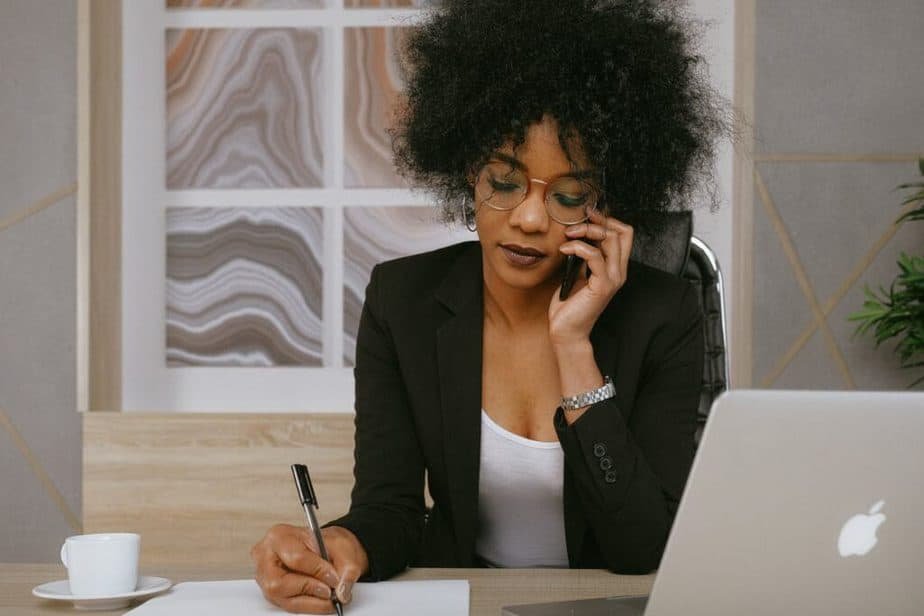 Another most paid job in Nigeria with very high demand is the Business Developer and Sales Manager Jobs. Business is the most lucrative employment opportunity to be sought after as individuals are liable to make sales and drive huge profits.
...........................
It is the most common and easiest job to do in Nigeria depending on your capital. The Business Developer and Sales Manager Job is opened for both high and low net worth person's to thrive in. They are experts in driving sales through their persuasive skills.
Depending on the type of business, the income varies with the size and sales made. The juicy part of the business is that as you make sales and drive profits, so does your income increase.
The salary of Business developers and sales managers is variable. Some business owners earn millions of money in a month while others earn ridiculously low, even below minimum wage. However, an average Business Developer or Sales Manager is a middle-class man.
...........................
3 Digital Marketing
With the inventions of technology and social media. One of the quickest ways to secure a good-paying job in Nigeria is through the digital marketing field. They're numerous products to advertise and sell through social media and content creation.
The digital marketing field is arguably one of the biggest sources of income to many Nigerians as the field requires less or no qualification to start and the turnout is also fast and flexible.
A digital marketer in Nigeria may earn millions of Naira while some may be surviving with pennies. If you're looking forward to diving into digital marketing in Nigeria, there's an extent that you'll make a good amount of money.
An average digital marketer in Nigeria can earn up to 250,000 NGN. depending on your ability to thrive and make sales you can earn double folds of that or even more.
...........................
4 Petroleum Engineers
Petroleum Engineers are experts that adopt the skills of developing, researching, and deducing methods in petroleum exploration.
As a country very rich in crude oil and petroleum deposits, petroleum engineers are one of the most regarded workers in the country owing to the fact that petroleum products are the highest source of export in Nigeria with a high GDP contribution.
Workers in this field are highly rewarded with a good amount of money. They earn up to 2 million naira monthly. Although beginners earn way lower.
5 Entertainment
Recall that Nigeria has the biggest entertainment industry in Africa, choosing a career in the industry is a breakthrough to huge wealth. Entertainers are some of the richest people in the country with huge net worths. Nigerian entertainers, both singers, dancers, actors, and actresses are rich and wealthy within the society.
...........................
6 Politics
Politicians in Nigeria are generally the highest earners. From higher to lower levels, Nigerian politicians receive a good amount of money. Their salaries vary with positions. Politicians can make up to 20 million in a month. In fact with the inclusion of allowance and everything, a Nigerian senator earns nothing less than 36 million naira every month.
7 Communication Jobs
Among the highest-paid workers in Nigeria are the communication workers also. They're responsible for making communication plans, coordinating events, and making materials in an organization with communication activities. Communication workers in Nigeria can earn millions of naira monthly.
Related: List of businesses you can start in Malaysia as a foreigner
8 Law/Legal Jobs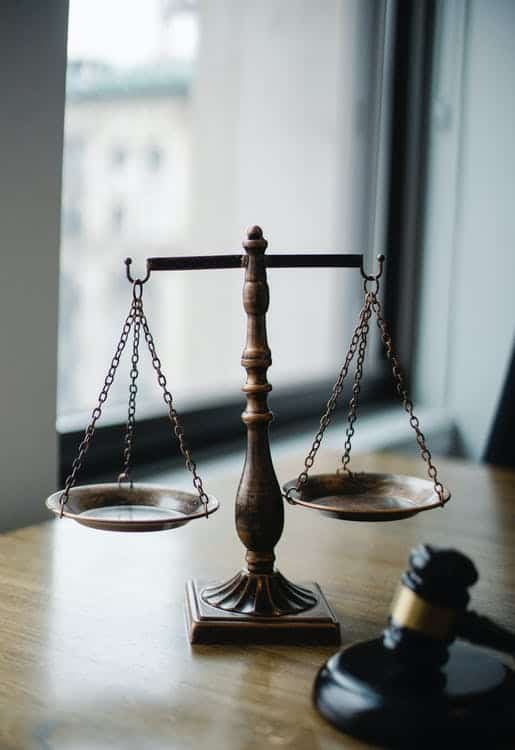 The Nigeria Law or legal industry is a big atmosphere for job vacancies. they're more than enough job opportunities for Nigeria law graduates after completing their studies. Law is a noble profession in Nigeria with high pay.
...........................
As a law or legal practitioner in Nigeria, you're prone to earn a good amount of money. Although the payments are different for all different levels and the firm you're working for.
As a law graduate in Nigeria, you can practice in the law court, work for a corporation, public prosecutor, public servant, or solicitor.
9 Financial Accounting jobs
Financial accountants are experts with outstanding knowledge of accounting principles, strong analytical skills and are highly trained to execute financial works where needed.
Accounting is one of the most lucrative fields in Nigeria. They're lots of employment opportunities for financial accountants both in the government and private sectors to work.
Either individually or in group financial accountants can work in companies, banks, and other places of work where there's a need for financial records.
...........................
10 Business Managers
A business managing job is one of the most lucrative fields in Nigeria with good pay. Owing to the fact that they're numerous businesses in Nigeria, business managers jobs are highly demanded. They're responsible for all the administrative works in any business organization such as recruiting workers, making and implementing policies, and other administrative works.
The pay is handsomely good. Depending on your level of experience and your place of work either as a private or government employee. The business managers' pay also depends on the capacity of the company and how much they can offer.
An average business manager in Nigeria earns between 200,000 NGN to 700,000 NGN monthly. Some may earn higher while others may earn far below that.
...........................
11 Software Engineers
With the rate of advancement of technology in Nigeria, one may not wonder why software engineers would make it to the list of highest-paid jobs with high demand.
They're one of the most revered workers in the labor market in recent times. Software engineers' work is readily available due to the high demand for experts as the qualified graduates in this field are very low.
Hardly you find an unemployed software engineer in Nigeria because they can work both as self-employed and as well as government workers. They can also be hired to work in the private sector too.
Software engineers are experts in the field of computer robotics and communication systems. The average salary of a software engineer in Nigeria is about 300,000 NGN. While some may earn below that, the majority of them earn higher than that.
...........................
12 Aeronautical Engineers
Due to the expansion of the Nigerian aviation ministry, Aeronautical engineers are one of the most demanding professions in Nigeria. Their average salary is about 300,000. Experienced workers can earn double folds of that.
13 Banking Jobs
They're lots of Banks in every part of Nigeria you go. Banking jobs are readily available for graduates in the field. An average banker in Nigeria is between 90,000 to 200,000. For permanent experienced workers, the pay is higher. They are one of the highest paid jobs in Nigeria.
14 Project Management jobs.
They're lots of projects to manage in Nigeria. Virtually all fields of work in Nigeria require the service of project managers. Both in oil & gas, manufacturing, banking, and construction companies.
...........................
A project manager helps in carrying all the administrative works of any given project. They're highly demanded and rewarded with good pay. The salary of project managers depends on their places of work and the ability of the employer. Some projects manager may earn up to million in a month while some pays are way lower.
Related: Top 10 Online Business In Nigeria That You Can Start Without Capital In 2021
15 Monitoring and Evaluation NGO Jobs
Most non-governmental organizations are now security-wise. Over the years the demand for Monitoring and Evaluation Jobs is very high that one may wonder.
Monitoring and Evaluation workers are monitoring and assessment officers responsible for planning, organizing, and testing the activities of companies and other integral works which help the company to attain its goals.
...........................
16 Human Resources
Human resources are also one of the most well-paid jobs in Nigeria with high demand. They're responsible for recruiting, training, and managing employees. Their salary is mouth-watering as a human resources worker can earn up to 300,000 in a month depending on the nature of the place and the work sector.
17 Lecturing Jobs
Another lucrative job in Nigeria is lecturing. Nigerian lecturers are considered to be average earners. Lecturers can earn up to 130, 000 NGN for entry-level while professors earn up to 500,000 NGN with many additional benefits.
18 Health, Safety and Environment Jobs
Health, Safety, and Environment Jobs is also one of the most lucrative employment opportunities in Nigeria. Workers in this field ensure the safety of the environment by making and enforcing strict environmental laws. Their monthly salary ranges from 70,000 NGN to 300,000 NGN. The are one of the highest paying jobs in Nigeria.
...........................
19 Data analysis jobs
Data analysts are experts trained to use the knowledge of data to examine and change data models in order to uncover valuable knowledge which helps in decision-making. Their average salary ranges from 250,000 NGN to 400,000 NGN monthly.
20 Pilots
Pilots are arguably among the top earners in Nigeria. They're experts in flying planes both internationally and within the country. Their average salary ranges from 290,000 NGN m to 877,000 NGN.
You might like: Profitable Business Ideas For Couples 2021
Other high paying jobs in Nigeria include
21 Sailors
22 Architectures
23 Mechanic Engineers
24 Civil Engineers
25 Electrical Engineers
26 Chemical Engineers
27 Military officers
28 Telecommunication Engineers
29 Journalists
30 Footballers