The medical field allows one to make a difference in people's lives and earn a six-figure salary. Most of the time, the highest paying medical jobs require specialization and many years of study.
This means that many of these jobs are in demand. Becoming one of the highest paid doctors requires a bachelor's degree, a medical doctor's degree, and a residency.
These specialties are for caring people and those who love biology, mathematics, and anatomy. Also, they need to be emotionally stable and work well under pressure.
Many doctors earn a good living, but some medical specialties are more lucrative the others.
According to the 2020 Medical Group Management Association report, general doctors who are the first point of call for various checkups earn less income than their counterparts who specialize in a particular medical field.
.........................
So if you're thinking about becoming a medical doctor, consider these specialties.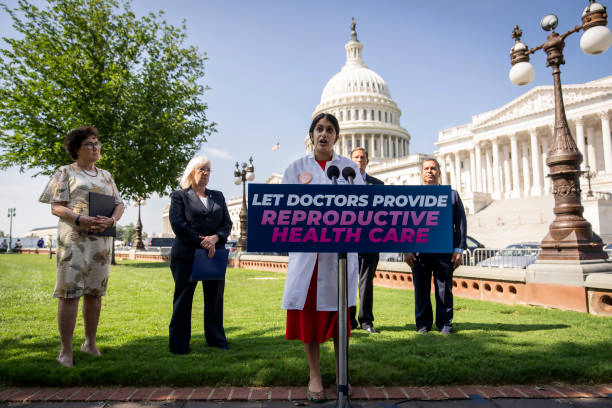 Highest-paid Medical Doctors By Specialities
Below are the highest paid doctors by specialties. So if you desire to choose any of these specialties, don't go only for the money but let your passion spur you on.
1. Neurosurgeon
A neurological surgeon is a skilled doctor specializing in surgery on the brain, spinal cord, nerves, and cerebrovascular system.
Neurosurgeons are trained to treat many kinds of birth defects that affect the brain, as well as injuries, tumors, vascular diseases, infections, strokes, and degenerative spinal diseases.
Becoming a fully board-certified neurosurgeon can take 14 to 16 years of study. Some will do more fellowships to become experts in a specific part of neurosurgery.
.........................
Sometimes, neurosurgeons team up with other specialists, like neurologists, etc., in treating patients.
Both specialists can diagnose and treat neurological problems, but only neurosurgeons can perform surgery.
The average annual salary for a neurosurgeon is $746,544.
2. Orthopedic Surgeon
An orthopedic surgeon is a highly trained doctor who diagnoses and treats injuries and diseases of the musculoskeletal system.
According to research from the University of Pennsylvania, it takes about 14 years of schooling to get board certification in this field, and most practitioners work in private practices.
Orthopedic surgery is considered one of medicine's most contemporary and in-demand areas.
It uses surgical and non-surgical methods to treat injuries, infections, tumors, birth defects, and diseases that worsen over time and affect the bones, ligaments, joints, tendons, and nerves that control movement.
.........................
The average annual salary of an orthopedic surgeon is $605,330.
3. Plastic Surgeons
Every year, many people get plastic surgery. About 18 million cosmetic surgeries took place in the United States in 2018.
When plastic surgery is mentioned, women come to mind, but they are not the only ones interested in this cosmetic surgery. Men are adding to the number of these procedures.
Plastic surgeries change or fix body parts for medical or cosmetic reasons. Reconstructive surgeries can fix birth defects or injuries like burns or car accidents that lead to deformity.
The goal of cosmetic surgeries, also known as "aesthetic procedures," is to enhance the physical attributes of an individual.
The most common plastic surgeries are liposuction, Breast Augmentation, Blepharoplasty, Abdominoplasty, Breast Reduction, Rhinoplasty, Rhytidectomy, Breast Lift, Forehead Lift, and Gynecomastia Treatment.
.........................
The average annual salary of a plastic surgeon is $539,208.
4. Gastroenterologists
Gastroenterology is a branch of internal medicine. that focuses on diseases and conditions of the digestive tract.
As such, gastroenterologists diagnose and treat diseases such as heartburn, stomach ulcers, cancers, irritable bowel syndrome (IBS), cirrhosis, and any other condition or disorder of the digestive tract.
Most of them are also trained in hepatology, which is a branch of medicine that focuses on the liver so that they can treat diseases of the liver.
They earn an average salary of $485,817 annually.
5. Oncologists
Oncologists are doctors who are specially trained to diagnose and treat cancer. Oncology has three main branches which include:
a. Medical Oncologists
These consist of doctors who use chemotherapy and other medicines to treat cancer.
.........................
b. Surgical oncologists
These doctors are versatile in using surgery to treat cancer.
c. Radiation oncologists
These doctors make use of radiation in the treatment of cancer.
Before a doctor can be licensed as an oncologist, the person should have completed a residency and fellowship in internal medicine. The annual salary for oncologists is $516,016.
6. Anesthesiologist
Anesthesiologists are the doctors who ensure that surgery patients are given anesthesia, sedated, or made unconscious.
Even though they are not surgeons, anesthesiologists primarily work with patients who are going in for surgery. They prepare these patients for operations by giving them anesthetics.
During surgery, they monitor the patient's heart rate, blood pressure, body temperature, breathing, and other vital signs to see if there are any signs of pain or stress.
.........................
When any is noticed, they adjust the pain medicine. They also monitor these patients after surgery. These specialists use their knowledge of pain medications to help patients in the intensive care unit (ICU) and mothers due for delivery, etc., find safe and effective pain relief.
Their average salary in a year is $261,730.
7. Psychiatrist
Psychiatrists deal with diagnosing, preventing, and treating emotional and mental disorders. They often have to deal with complex medical problems and help people who are drug addicts.
Psychiatrists have many tools at their disposal, such as psychotherapy, medications, and electroconvulsive therapy (ECT). They should also be good at talking to their patients and understanding their needs.
The average salary for a psychiatrist is $132,796 per year, with salaries ranging from $68,510 to $246,581.
.........................
8. Cardiologist
A cardiologist is a doctor who can diagnose and treat problems related to the heart and blood vessels. It is one of the top-demand specialties in the US health industry. Most cardiologists need more than ten years of training to become fully qualified.
A cardiologist makes an average of $120,000 a year. Their pay can, however, range between $60,000 to $400,000.
9. Obstetrician/ Gynecologist
Obstetrics is the study of pregnancy, birth, and the postpartum period. All new obstetricians are also gynecologists, a field that deals with women's reproductive system.
Postgraduate training integrates these two areas of study so practitioners can give patients more well-rounded care. It takes from 11 to 14 years to become fully trained in this field.
.........................
An obstetrician and gynecologist make an average of $109,113 yearly, with salaries ranging between $50,013 to $391,486.
10. Pediatrician
A pediatrician is a doctor trained to find and treat kids' physical, mental, and behavioral problems. Most parents take their kids right from birth until young adults to these pediatricians.
They receive extensive education on kids' health, including minor and severe health conditions. And they also give babies vaccines.
Their annual salary ranges from $51,521 to $171,140, with an average of $100,478.
11. Dentist
Dentists take care of the teeth. These specialists examine X-rays and the patient's teeth for cavities and tooth decay and treat them.
They refer patients to ortho surgeons for procedures like removing wisdom teeth and root canals. They also engage in cosmetic and preventive procedures like tooth whitening.
.........................
During these procedures, dentists use local anesthetics or write prescriptions for antibiotics. They also discuss the best ways to take care of their teeth with their patients.
Since good oral health is essential for your whole body's health, they diagnose and treat gum disease, oral cancer, tooth decay, and even diseases that have an oral expression, such as AIDS and diabetes. They can also replace teeth that have been lost or dead. And they can also advice on things like how to floss or even reusing floss picks are advisable or not.
This field has many sub-specializations, like endodontists, orthodontists, dental anesthesiologists, oral pathologists, and periodontists.
The average dentist's salary is $97,222 annually, but it can range from $58,773 to $197,259.
.........................
12. Optometrist
Optometrists take care of their patient's eye health. They do vision tests, examine the results, and change prescriptions for contacts and glasses as needed.
During eye exams, optometrists also check for conditions that could affect the eyes, like high blood pressure, diabetes, etc. They can also perform minor surgeries to help people with vision problems.
Usually, it takes many years of training to become an optometrist. Afterward, they have to do a residency.
Their average annual salary is $86,306, ranging from $61,989 to $115,912.
13. Physiotherapist
Physiotherapists specialize in movement. They diagnose and treat many conditions that make it difficult for a person to move. Diseases, disabilities, and accidents can harm or limit the body in many ways.
.........................
Physiotherapists use muscle therapy, massage, joint manipulation, hydrotherapy, acupuncture, and breathing exercises to help treat various illnesses, from blocked airways to severe muscle trauma. It takes so many years to qualify as one.
The average salary is $62,614, ranging from $47,668 to $85,515.
14. Podiatrist
A podiatrist looks at the feet and lower legs to diagnose and treat medical and surgical issues.
They help with foot injuries, bone and joint problems like arthritis, back pain caused by poor posture, foot placement, calluses, and ingrown toenails.
It takes many years to become a qualified podiatrist. The average annual salary of a podiatrist is $61,717, ranging from $48,931 to $90,433.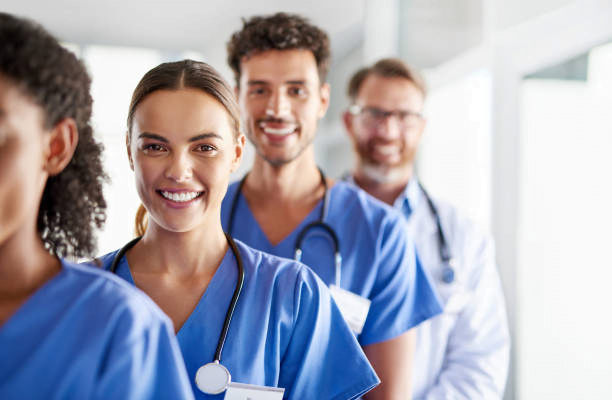 15. Radiologist
Radiologists use nuclear radiation for medical purposes, like diagnostic tests and radiation treatments. The average annual salary for a radiologist is $414,090. Radiologists work in hospitals and other places where people get medical care.
.........................
Diagnostic radiologists interpret diagnostic image tests as seen below:
X-rays
Computed tomography (CT) scans,
Ultrasounds
Magnetic resonance imaging (MRI)
Radiologists can also help with image-guided therapy and conduct radiation for cancer patients. They specialize in taking images of different body parts, like the chest, heart, abdomen, and breasts, to check for cancer.
16. Urologist
The annual average salary for a urologist is $412,000. Urology is a branch of medicine that looks after men's and women's urinary tracts and reproductive systems of men.
They take care of the bladder, kidney, prostate, urethra, and male genitals, among other organs and parts of the body. Urologists diagnose and treat the following diseases:
Difficulty urinating
Urinary tract and bladder infections
Kidney stones
Incontinence
Male infertility
Enlarged prostate
17. Dermatologist
.........................
Skin is the body's biggest organ, so it makes sense that it has its specialist. Dermatologists are doctors who diagnose and treat all kinds of skin problems, from acne to skin cancer.
They conduct regular skin checks to look for signs of melanoma or other types of skin cancer, such as changes in how moles look or where they are located.
These experts use tests like biopsies to determine the cause of abnormal skin changes and conditions. And thereby treat patients with skin allergies, skin infections, eczema, and other problems.
Many dermatologists perform cosmetic procedures like liposuction, chemical peels, and Botox injections. Also, they use laser surgery to remove unwanted skin conditions and marks in the body. These professionals earn an average salary of $412,000 per year.
.........................
18. Emergency Medicine Physician
This branch of medicine focuses on helping and stabilizing people who are sick or hurt in an emergency.
When there is a medical emergency, doctors must act quickly. Taking too long to act or making the wrong choice could put the patient's life in danger or leave them with permanent disabilities.
These specialists work in both hospital emergency rooms and out in the field to diagnose and treat sudden illnesses and injuries. To save the lives of emergency patients, they need to make decisions quickly and accurately.
When evaluating patients and making plans for their care, these doctors need a strong background in clinical and technical skills and a wide range of medical knowledge to draw from. Their average salary is $345,000 per year.
.........................
Conclusion: Highest Paid Doctor By Specialties
If you have read to this point, these are the highest paid doctors by specialty. Getting into any of these specialties is highly competitive and requires many years of training.
Aspiring doctors can engage in further research into specialties that interest them. Financial benefits shouldn't be the primary factor for specializing in any of these areas; instead, your passion for that field should be the driving factor.
Read also: Can a Microbiologist become a Doctor?