EasyJet is a popular low-cost airline that transports millions across Europe annually. Although EasyJet has been a go-to for many thrifty fliers, the airline has received much criticism over the years. As such, the need for Easy Jet reviews.
These complaints center on everything from the quality of service to the airline's alleged practice of charging passengers for checked bags.
We'll look at the pros and cons of flying with EasyJet, from the quality of their customer care to the overall experience of their flights. If you're an experienced traveler or considering booking your first journey with EasyJet, this article will help you prepare for your trip.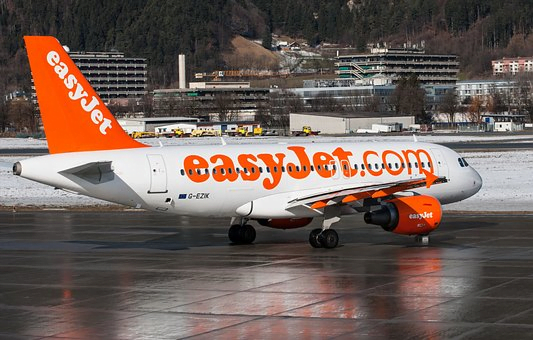 Overview of EasyJet Reviews
This airline is a British low-cost airline that was established in 1995. The company's main headquarters is located in London Luton Airport, although it offers flights throughout Europe, as well as to the Middle East and North Africa. This airline also provides extras like assigned seats, in-flight meals, and insurance to make its customers' flights more pleasant.
Advertisements
CONTINUE READING BELOW
With its fleet of more than 300 planes, EasyJet serves more than 30 countries via a network of more than a thousand routes. For environmental reasons, the company has established goals to increase the number of electric and hybrid planes in its fleet and decrease carbon emissions overall.
EasyJet has remained a favorite among customers searching for low-cost flights throughout Europe and beyond, despite receiving some negative feedback from customers.
The Good About Easy Jet
1. Affordable prices
EasyJet is a favorite among vacationers because of its reputation for cheap flights. The airline can keep prices down by providing a bare-bones service. Customers aren't offered complimentary drinks or snacks. Also, they have to pay for amenities like checked bags and seat assignments.
On the other hand, EasyJet provides several means to cut costs when flying. The airline, for instance, routinely offers deals and promotions on its website. Also, early booking may sometimes result in lower prices. In addition, customers can select a "basic" rate that doesn't allow any modifications to the reservation. This basic rate also only includes a carry-on bag.
Advertisements
CONTINUE READING BELOW
While some customers have complained about EasyJet's "hidden taxes and levies," the airline is typically upfront about everything from price to cancellation policies.
2. Wide Network
EasyJet's network is extensive with over a thousand flights serving over 150 airports throughout 33 European countries. Most of the airline's routes are inside Europe, although it also serves several locations in North Africa and the Middle East.
EasyJet is well-established in large cities and renowned tourist sites, including London, Paris, Berlin, and Amsterdam. With such a comprehensive system, tourists may quickly and easily travel between any two points in Europe.
There are a few seasonal routes that EasyJet offers to meet the needs of travelers. They do this during the busiest times of the year (summer and winter breaks). EasyJet has also partnered with other airlines to provide quick connections to locations not directly covered by the company.
Advertisements
CONTINUE READING BELOW
3. Flexibility
Up to two hours before takeoff, passengers have the freedom to change their flight date, time, or route. You can do this for a nominal cost on the EasyJet mobile app or website. This paves the way for customers to make changes to their reservations. They can do this without losing their money or incurring hefty penalties.
If a traveler is unable to make their flight, they can transfer their ticket to another person for a small fee. Additionally, if a passenger becomes unwell or otherwise unable to catch their flight, they provide a solution for it. The Airline permits a substitute passenger to board the plane at no additional cost to the original passenger.
You change your baggage policy within two hours of your flight's departure time although certain fees apply. This is helpful if a passenger has to carry more bags than were initially anticipated. It also applies if they choose to bring fewer bags to lower their baggage fee.
Advertisements
CONTINUE READING BELOW
Read also: Ryan Air Reviews; The Good, The Bad, And The Ugly
4. Efficient Check-in Process
EasyJet provides a streamlined system for checking in that makes it simple for customers to do so either before or after arriving at the airport.
You can check in online days before departure, allowing passengers to plan.
You can do everything from choosing their seats and printing their boarding cards to paying for extra luggage online. The EasyJet app for smartphones and tablets lets customers check in and get boarding passes on the go.
In other words, travelers may skip the printing process and just display their electronic boarding permits at the airport.
At the airport, travelers of EasyJet can use self-service kiosks to check in, print their boarding tickets, and purchase any extra services they need. Additionally, passengers may check in without waiting in line which speeds up the process.
Advertisements
CONTINUE READING BELOW
Passengers flying EasyJet don't have to wait in huge lines to drop off their checked bags. Instead, they can use specially designated bag drop stations at the airport.
5. Sustainability
EasyJet has pledged to be environmentally responsible and has established lofty goals to lessen its carbon footprint. It plans to reduce its carbon emissions per passenger kilometer by 35% by 2035.
It also plans to achieve net zero carbon emissions by 2025, relative to 2019 levels. The airline intends to do this by, among other things, purchasing more fuel-efficient planes and decreasing fuel use overall.
By the end of 2022, EasyJet promises that it will have phased out all single-use plastics from its operations. This includes in-flight meals and airport lounges. The airline has replaced plastic straws and stirrers with more eco-friendly paper ones.
To build an electric aircraft that might be deployed on short-haul flights by the year 2030, EasyJet has partnered with aviation startup Wright Electric. They are also considering the use of hybrid aircraft, which can make use of both electric and conventional fue.
Advertisements
CONTINUE READING BELOW
Among EasyJet's many environmentally friendly on-the-ground initiatives include recycling programs, efforts to lower energy use in administrative buildings and aircraft hangars, and the adoption of eco-friendlier cleaning supplies.
In the grand scheme of things, EasyJet's dedication to sustainability is a major step towards lowering the environmental effect of the airline sector as a whole.
Even though there is still a long way to go, EasyJet has shown dedication to making air travel more environmentally friendly by cutting down on carbon emissions and eliminating single-use plastics.
6. On-time performance
When it comes to being on time for flights, EasyJet has a decent reputation. Data from Statista shows that in 2021, the airline had an on-time performance of almost 75%, with most flights arriving and departing on time.
Advertisements
CONTINUE READING BELOW
EasyJet's on-time record has improved thanks to a variety of efforts. These efforts include the optimization of flight schedules and the use of advanced weather surveillance equipment to minimize delays. The airline keeps tabs on how well flights are doing in real-time and responds to any problems as they arise to keep customers as comfortable as possible.
However, unfavorable weather or air traffic control delays are two external factors that might affect an airline's on-time performance. Overall, EasyJet's on-time performance is commendable. This is good news for passengers hoping to get where they're going without unnecessary delays.
Criticisms EasyJet Has Faced
1. Limited Baggage Allowance
One disadvantage of flying with EasyJet is the airline's stringent luggage regulations. Cabin bags can be as heavy as the person carrying them.
However, they must be light enough that the passenger can put them in the overhead bin without assistance. Each passenger is allowed to carry one additional bag, such as a laptop case or a small handbag, on board in addition to the cabin bag.
Advertisements
CONTINUE READING BELOW
But it has to be small enough to hide beneath the passenger's seat in front. You'll need to pay extra for checked bags on top of the main ticket. Prices for checked bags change based on departure city, arrival city, and booking window.
When passengers bring more luggage than they are allowed or when their bags weigh more than they are allowed to, it may be a hassle and a financial burden for everyone involved.
It is, therefore, advisable to read EasyJet's baggage policy thoroughly before booking a ticket to prevent any unpleasant surprises or additional expenses.
2. Delay and Cancellation
EasyJet flights, like those of any airline, can be affected by things like bad weather, faulty equipment, or limitations imposed by air traffic controllers. If an EasyJet flight is delayed or canceled, the airline will typically offer customers a refund or a seat on the next available flight.
Advertisements
CONTINUE READING BELOW
However, passengers have complained about the airline's poor communication. Customers also complained about the limited choices for rebooking or reimbursement when there are delays or cancellations.
The compensation offered is up to €600 per passenger but can be less depending on the length of the delay and the distance of the flight. If a flight is canceled, or delayed for more than three hours, the passengers are entitled to compensation.
3. Additional Fees
When compared to traditional airlines, EasyJet's base fares are typically lower. However, the airline makes up the difference by charging for optional extras like checked baggage, seat selection, and in-flight meals.
The cost of checking a bag will change based on the destination and the time of booking. If customers fail to pre-book their flights or exceed the weight restrictions, the cost of their checked bags can add up to a large sum.
Advertisements
CONTINUE READING BELOW
The cost of selecting a certain seat on the plane varies according to the route used and the booking time. Passengers on EasyJet may pre-book their tickets for a cost, which starts at a few euros for a normal seat and goes up significantly for seats with more legroom or other perks.
4. Customer service
Customer service is crucial to the success of any airline, and reviews of EasyJet's service have been divided. Some customers have complained about EasyJet's customer service, mentioning long wait times and unwilling agents as examples.
Customers have expressed displeasure with the airline's response to problems such as flight cancellations, delays, and misplaced luggage. Several customers have complained that they had a hard time reaching EasyJet's customer care team and that the solutions provided weren't always enough.
5. Limited Legroom on Planes
Advertisements
CONTINUE READING BELOW
Passengers frequently complain about the lack of legroom on flights with EasyJet and other low-cost carriers. The gap between the front of your seat and the seat in front of you can be rather tight. The seats are designed like that to squeeze in as many passengers as possible.
Due to the lack of space, long flights might be uncomfortable. As a result, travelers could feel claustrophobic and have trouble getting comfortable in their seats. Also, it may be difficult for passengers with longer legs to stretch out comfortably in the space provided.
It's important to remember that EasyJet isn't the only airline with a legroom problem; in fact, numerous low-cost carriers share this problem. While flying, more legroom may be purchased from some airlines for an additional fee; however, this service is sometimes prohibitively expensive for budget-minded passengers.
Advertisements
CONTINUE READING BELOW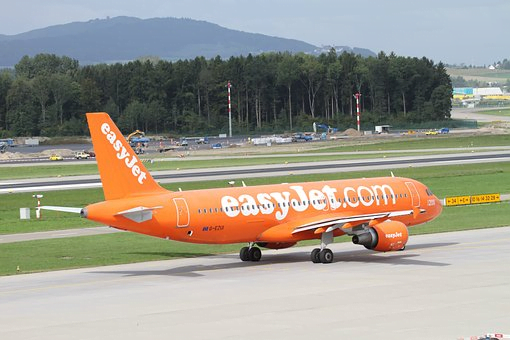 6. No Frills Experience
In the airline industry, EasyJet is well-known for its bare-bones service. This means that the service provided by the airline is very basic and no luxuries are offered. This service may be enticing to those looking to save money. However, it puts the burden on each passenger to ensure their comfort and safety throughout the journey.
While EasyJet's flights don't come with free snacks and drinks, customers may buy a variety of options throughout the journey. In addition, the airline does not provide free checked luggage; if you desire to bring a bag that has to be checked, you will have to pay for it.
Conclusion
EasyJet is well-liked despite customers' varying opinions of the airline. Some people like how cheap it is, how on-time it is, and how kind the personnel is. However, others complain about the service they receive, the fees they charge, and how uncomfortable the chairs are.
Advertisements
CONTINUE READING BELOW
Although with these drawbacks on the Easy Jet reviews is still a good choice for thrifty vacationers who value low prices more than luxury. The decision to book a flight with EasyJet or not comes down to individual factors. We hope this blog post on Easy jet reviews has given you an objective look at the pros, cons, and overall quality of EasyJet's service.