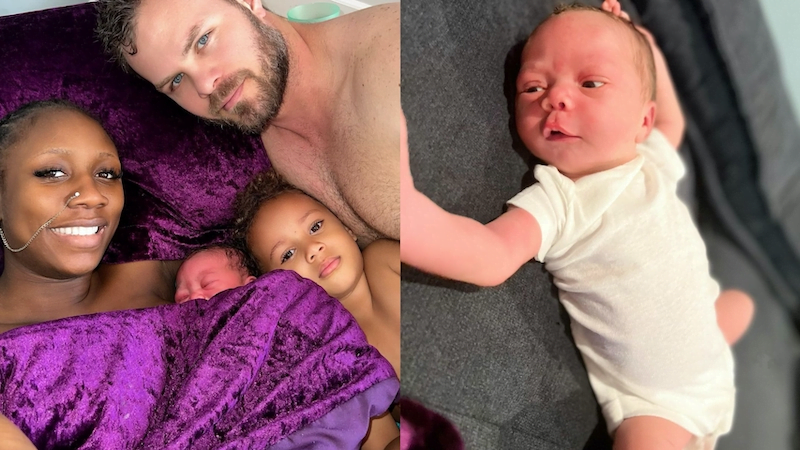 American citizen Justin Dean, the man who recently filed for divorce from Korra Obidi, said, "I am tired of the narcissism, cheating, and lack of accountability."
Everyone believed Justin Dean's social media post on March 10, 2022, announcing his intention to divorce singer and belly dancer Korra Obidi, 27, was a joke.
However, fresh accusations against Korra have raised concerns that her oyinbo husband's marital problems are no laughing matter as Korra's ex hubby opens up on reason for their divorce.
Particularly considering that Justin Dean, a chiropractor, was questioned by a fan if it was a joke, to which he responded, "Unfortunately, not a joke."
According to the American chiropractor Justin, if he didn't follow Korra's instructions, his family would be used against him and he feels as if he was in prison.
...........................
Since 2018, Justin has said he has done his hardest to make their marriage work, but he has had enough of Korra manipulating him.
In the announcement, which was made on his Instagram page, Justin Dean stated that he had tried to save his marriage to Korra Obidi, but he had come to the realization that it was time to move on. He also mentioned that he had been the one who filed for divorce and that he would be seeking full custody of their daughter, June.
Dean's statement also alluded to Korra Obidi's alleged infidelity, stating that he had been "betrayed" and that he could no longer trust her. He also mentioned that he had been disrespected by Korra Obidi and that he had been "pushed to the limit."
...........................
Korra Obidi, who is a popular Nigerian dancer and musician, has not publicly commented on the divorce or Dean's allegations. However, she has been active on social media and has continued to post updates about her career and personal life.
The divorce has been a hot topic on social media, with many fans expressing their shock and disappointment at the news. Some have also criticized Dean for airing his grievances on social media, while others have expressed sympathy for both parties involved.
After remaining silent following her husband's explosive revelation, popular singer and belly dancer Korra Obidi has now spoken up.
Korra Obidi Breaks Silence Amid Divorce Announcement
Athena Dean, aka Korra, who recently gave birth to a newborn girl, thanked her fans on Instagram for their support during this difficult time.
...........................
Popular singer and dancer Korra Obidi stated that she is currently committed to looking after herself for the benefit of her new baby, "Athena."
So, I'm going to give my baby and myself my full attention, Korra declared.
"When mama is good, the baby is good," she asserted. "Thank you all for reaching out and for everything; I honestly don't know what I'll do without your help."
The 27-year-old mother of two further expressed her hope that her video for followers will bring them joy.
"I'm hoping I can muster the courage to stand up."
The mixed-race couple has two beautiful daughters, June(2) and Athena (7 days old) together.
Korra Obidi and Justin Dean got married on December 17, 2017, in a traditional ceremony held in Delta State where Korra was born and raised.
...........................