In this post, I'm sharing with you the veterans in the entertainment industry in Nigeria. Basically, we will discuss the top 20 funniest comedians in Nigeria.
Comedy is a major source of entertainment and the rate of practice and acceptance has increased exponentially over the years.
Also, the adoption of modern technology has amplified the number of comedians and the number of hours people commit to watching comedy in a day.
In Nigeria especially, it seems every angle you turn to, there are new comedy skits from different comedians. You will find them on YouTube, Instagram and Facebook. And if not careful, you might spend the whole day watching comedy.
However, even though many people have taken comedy as a career, not all of them crack the ribs of comedy enthusiasts. But in spite of this fact, some of them have proven to be outstanding and that's why in this article, we will look at the funniest comedians getting the job done in Nigeria.
.........................
So, in no particular order of rank, these are the top 20 funniest comedians in Nigeria.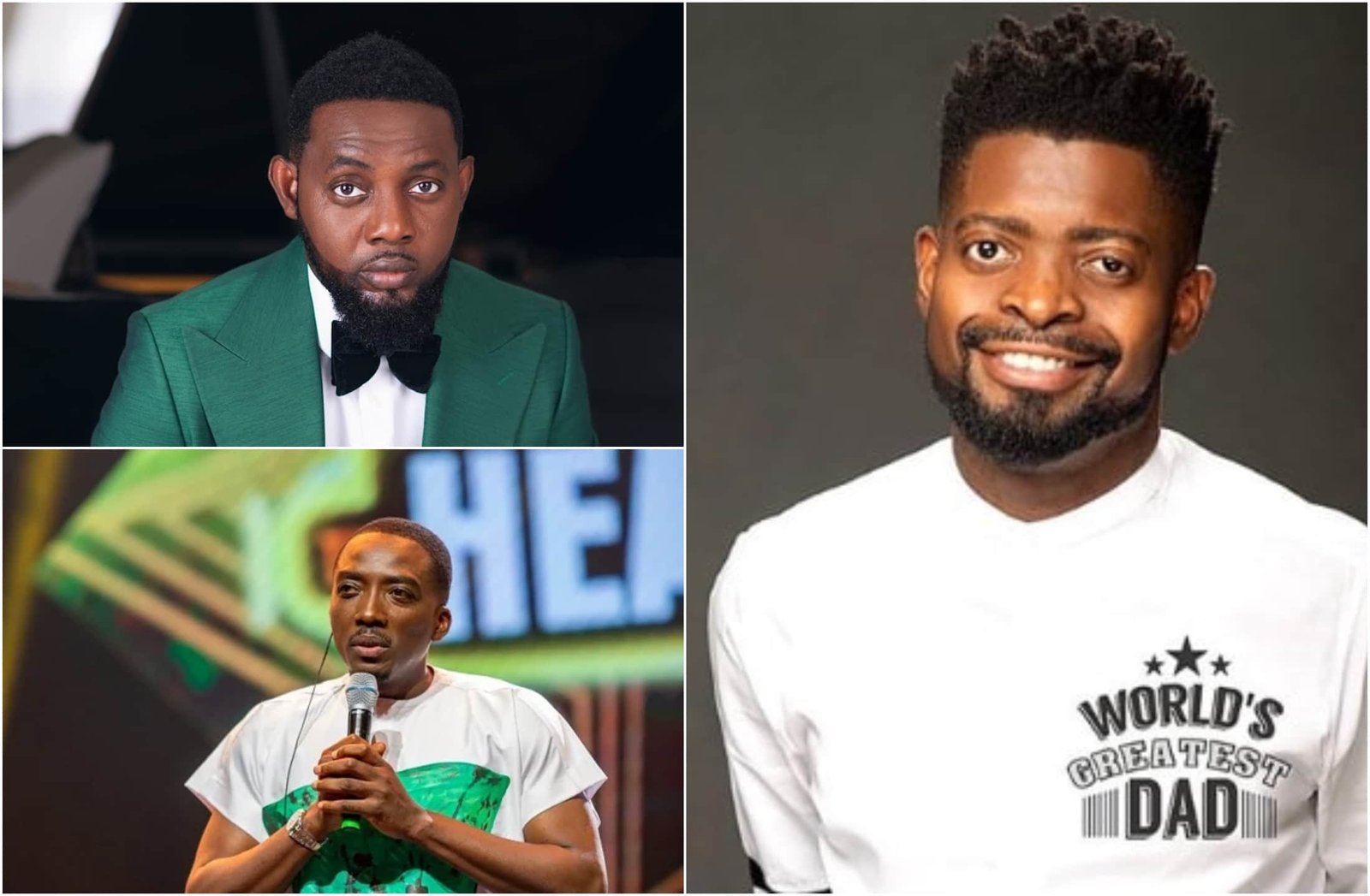 Top 20 Funniest Comedians in Nigeria
Read on to discover the funniest comedians in Nigeria. They are:
1. Basketmouth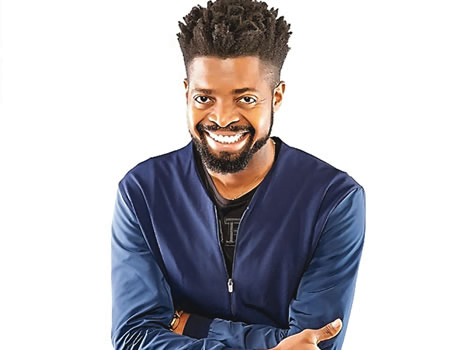 Bright Okpocha who's widely known as Basketmouth was born on September 14, 1978. He started his career in the early 2000s and won the best standup comedian in 2005 and 2006.
Also, he's one of those who brought life to comedy in Nigeria and he's one of the funniest in the history of comedy in Nigeria.
In addition, his comedy show, "Basketmouth Uncensored" made him more visible to many countries outside Nigeria.
2. Alibaba
Alibaba, whose real name is Atunyota Alleluya Akpobome is popularly known as the Grand Comedian of the Federal Republic. He was born on June 24, 1965 and the Warri native is said to be the pioneer of standup comedy in Nigeria.
.........................
In addition, he graduated from Ambrose Alli University Ekpoma, Edo State where he studied Religious Studies & Philosophy. Alibaba who's married to Mary Akpobome has been active in comedy since 1991 and he has won several awards. He's also a painting enthusiast and a reader.
3. AY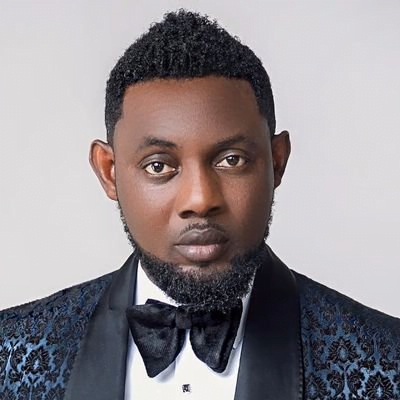 Richard Ayo Makun popularly called AY was born on the 19th of August 1971. He hails from Ifon in Ondo State but grew up in Warri, Delta State.
He's one of the most talented comedians in the country. His dynamic approach pushed him into the limelight and he's been relevant in the entertainment industry over the years.
Also, a report has it that his fame became ignited while he was Alibaba's event manager and personal assistant.
.........................
Ayo Makun's AY Live show has made him a sensation in the hearts of many comedy lovers. Aside from being a comedian, he's also a TV host, musician, movie director, and actor.
Two of the popular movies he featured in are 30 Days in Atlanta and Merry Men.
The veteran comedian has won numerous awards. He has won six comedian of the year awards, including Diamond Awards for Comedy, MBG Abuja Merit Awards, and Teens Favorite.
4. I Go Dye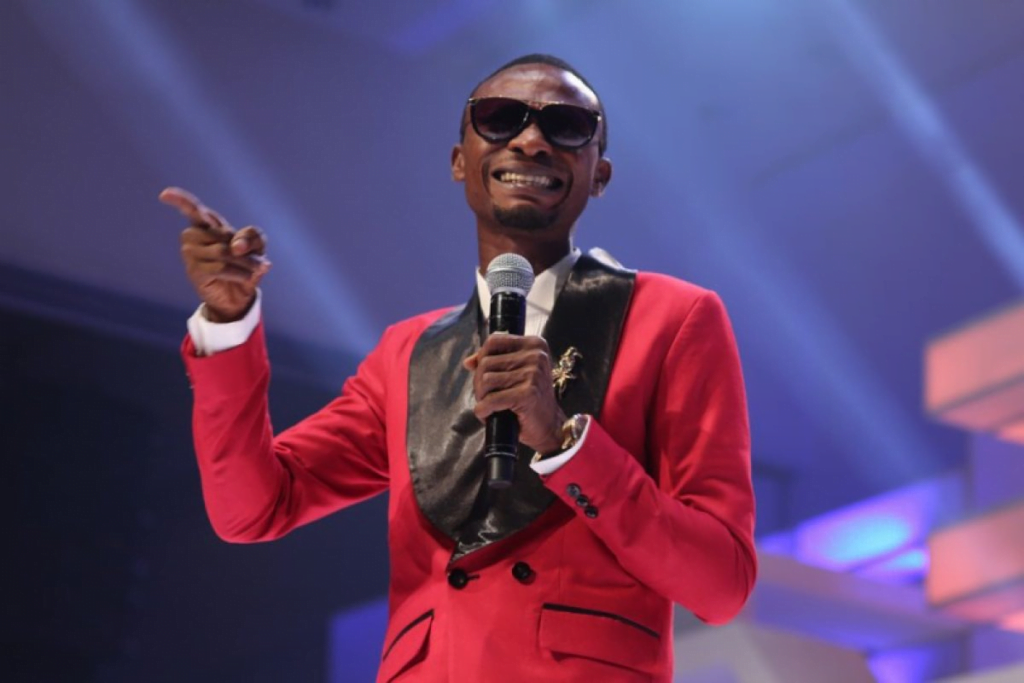 Christened Francis Agoda, I Go Dye is a comedian, motivational speaker, social crusader, and writer who has organized many international comedy shows, and notable among them is the "I Go Dye Standing."
He was born on April 4, 1979, in Abraka, Delta State and he's been active in the comedy space since 1991. So far in his career, he's won several awards like African Best Comedian, The Nigeria Best Comedian Award (NEA Award), Delta Role Model Award 2017, and so on. Also, he has been recognized as United Nations Development Goal Ambassador and United Nations World Habitat Ambassador.
.........................
5. Nasty Blaq
Abisi Emmanuel Ezechukwu, also known as Nasty Blaq is a comedian and content creator.
He's Lagos born and bred but of Igbo origin.
His passion for comedy got ignited in his secondary school days when he would put up some jokes. He went real professional in 2016 but became renowned in 2018 when a comedy he shot went viral following a series of reposts by many celebrities on their social media handles. Mostly, he focuses on comedy centred around relationship themes.
6. Broda Shaggi
Broda Shaggi whose real name is Samuel Animashaun Perry is a Nigerian comedian, actor, songwriter and musician.
He hails from Shagamu in Ogun State but he was born in Ikenne, Ogun state.
.........................
In addition, he's a graduate of Creative Arts from the University of Lagos.
His comedy career started some years ago, specifically when he was in university. The uniqueness of his character has made him prominent among other comedians.
Broda Shaggi has also won a number of awards including The Future Awards Africa Nigeria Prize for Comedy and City People Music Award for Comedy Act of the Year.
Also, he was nominated in 2021 for Net Honours Most Popular Comedian award. However, in 2022, he won the category for Africa Magic Viewers' Choice Awards for Best Actor in a comedy.
7. Lasisi Elenu
His real name is Nosa Afolabi and he's a graduate of the University of Ilorin. Lasisi who is a comedian, actor, and event compere hails from Offa, Kwara State in Nigeria and he started his journey in the entertainment world as a musician before he later diverted his course into comedy.
.........................
Basically, he's known for his 'wide mouth' face in his skits and posts on social media. This 'wide mouth' appearance is only a video effect and not the way he looks in real life.
Additionally, Lasisi Elenu is one of Africa's most popular influencers who has a huge following of more than 4 million followers on Instagram. Aside from his number of followers on social media, his skits cover a variety of themes which include insecurity, cybercrime, economy, law and philosophy.
8. Zic Saloma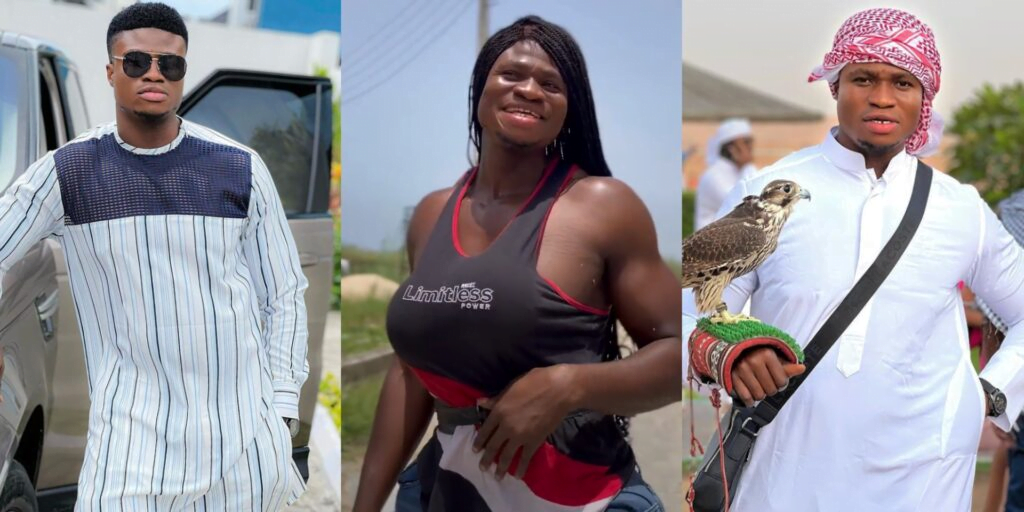 This prolific comedian, actor and singer's real name is Aloma Isaacc Junior. He was born on November 7, 1991 in Kaduna State although he hails from Abia State. Also, he's a graduate of English and Literary Studies from Abia State University.
.........................
He became popular as a result of his skits on Instagram and Tiktok and he's been active since 2017, this was after he concluded his university education.
9. Kenny Blaq
Otolorin Kehinde Peter who is professionally known as Kenny Blaq, is a Nigerian standup comedian and singer. He was born on the 30th of September, 1992 and he's a graduate of Federal Radio Corporation of Nigeria (FRCN) Training School, Ikeja, Lagos.
Kenny Blaq, a versatile entertainer has been active since 2008 and has since then performed at top events in and out of Nigeria. Specifically, he's performed in renowned events like Gbenga Adeyinka's Laffmataz, Ali Baba's January 1st concert, Basketmouth's Lord of the Ribs, and so on.
Some international events he featured in include ECOFEST in Sierra Leone, Africa Laughs in Uganda, and SEKA Live in Uganda.
.........................
Lastly, Kenny Blaq's talent has not failed to attract recognition. In 2017, he won the Future Awards Africa prize for comedy of the year. Also in 2018, his name featured as one of the 100 most influential youths in Africa. In 2020, Kenny Blaq added the Ooni Youth Royal Award to his gallery of awards.
10. Mark Angel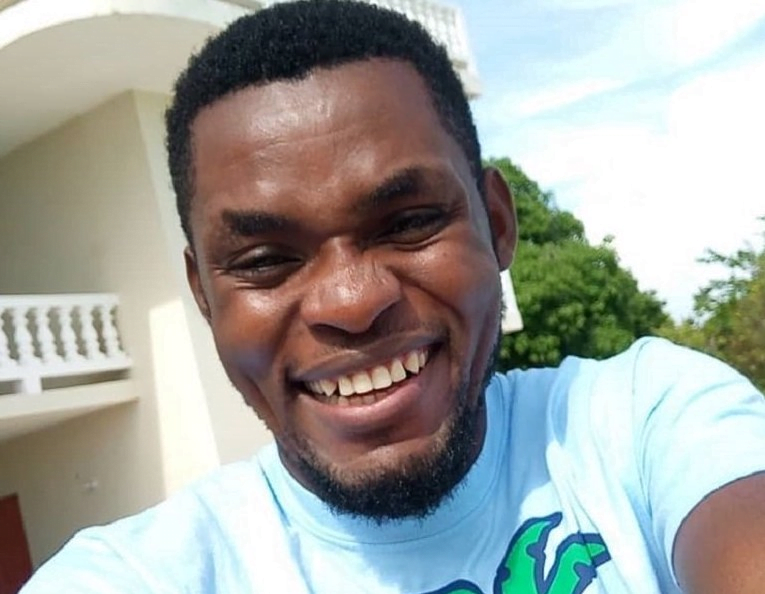 Mark Angel is a comedian, video producer and scriptwriter. He was born on May 27, 1991 in Port Harcourt, Rivers State, Nigeria
Mark Angel is prominent for the Mark Angel Comedy series on YouTube as he often features child comedians like his cousin, Emmanuella Samuel and his niece and her cousin "Aunty" Success Madubuike.
Also, there are a number of records he has broken over the years. His YouTube channel is known to be the first African comedy channel to grow subscribers up to one million. In addition, he currently has millions of followers on social media which include not less than 12 million followers on Facebook, 1 million on TikTok and 8 million subscribers on YouTube.
.........................
Mark Angel's wife, Amanda Josh also acts comedy at mark angel comedy caretaker series alongside other actors which include Mr Azu, Baze10, Ebere, The Law, Mimi, Kingsley Brown.
11. Crazeclown
Emmanuel Ogbonna Iwueke, professionally known as Crazeclown and Papa-Ade is a Nigerian comedian, actor and MC. Also, he's a medical doctor by training and he graduated from Kharkov National Medical University in Ukraine.
He became a popular figure through his comedy skits on Instagram and YouTube, and as of 2015, his video views count was reported to be as much as a hundred million views.
Crazeclown's comedy skits are known for portraying the kind of relationships and interactions that exist between a Nigerian father and his son.
.........................
12. Bovi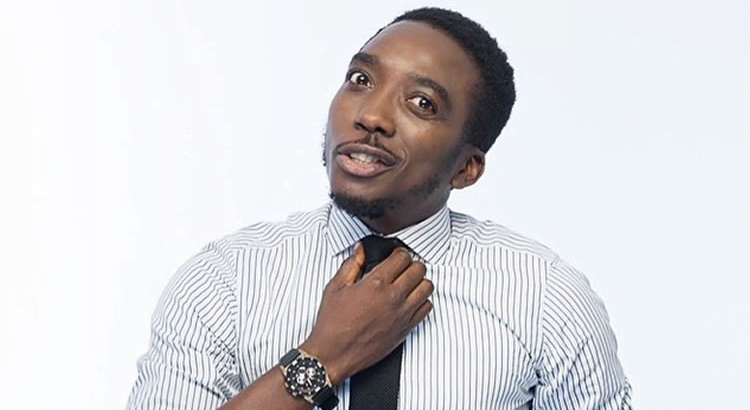 Bovi Ugboma who was born on September 25, 1979 in Benin City is a stand-up comedian, writer and actor. He has been active as a comedian since 2007 and has also organized popular stand-up comedy concerts like Bovi: Man on Fire across the globe.
In addition, his comedy usually feature different subjects which borders arounf politics, marriage, culture, events and life in general.
He is married to his wife, Kris Asimonye Ugboma and in 2021 he was nominated as AMVCA Best Actor in a Comedy. In the same year, he won the Net Honours Most Popular Comedian award.
13. Funny Bone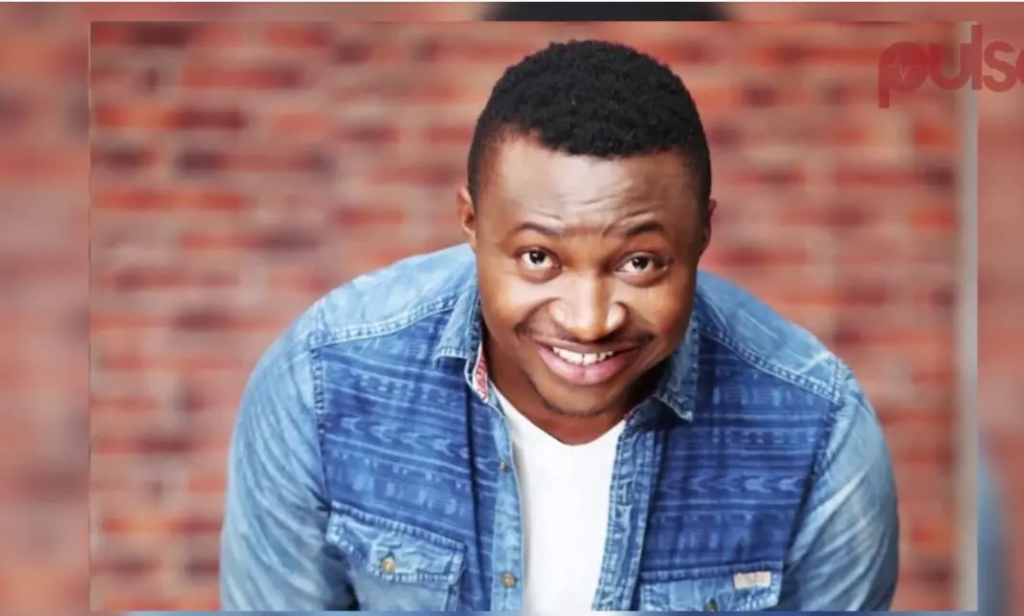 Chibunna Stanley popularly known as Funny Bone was born on the 28th of October 1985 in Kaduna State. Basically, he's a Nollywood actor and also a stand-up comedian. He hails from Anambra state and in 2020, he won the 2020 AMVCA Best Actor in a Comedy category award after triumphing over other 4 contestants.
.........................
Funny Bone who graduated from University of Jos has featured in several movies and some of them are Aki and Pawpaw, Progressive Tailors, Desperate Houseboys, Brother Jekwu, Fast Cash, Three Thieves and the 2022 movie, Finding Odera.
14. Mr. Macaroni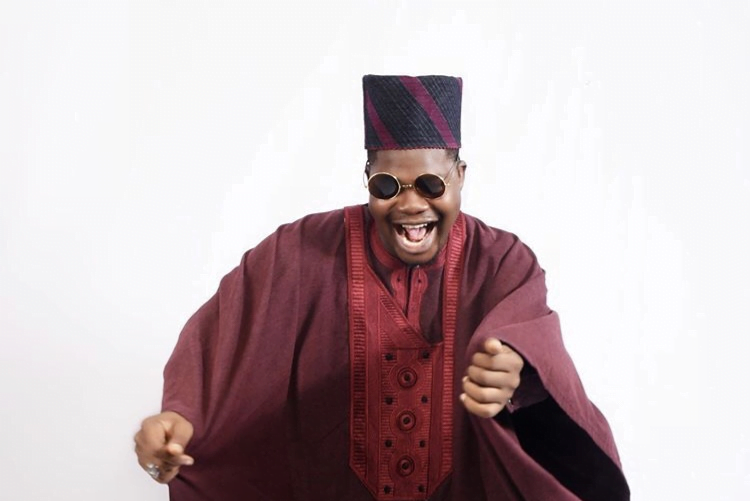 If you've ever heard the phrases "Ooin" and "You are doing well" in a comedy skit, undoubtedly, they came from the popular comedian, Debo Adedayo popularly known by his moniker, Mr. Macaroni.
Mr. Macaroni is an indigene of Ogun State and was born on May 3, 1993 in Ogudu, Lagos. He's a comic skit maker, actor and activist. The graduate of Creative Arts from Redeemer's University Nigeria is popular for his Instagram comedy videos, where he usually plays the "sugar daddy" role.
.........................
In addition, his comedy usually represents events and real issues in Nigeria and Africa at large.
Veterans of Nollywood and the entertainment world have featured in his skits bringing more like to his productions.
He's featured both males and females like Jim Iyke, Bimbo Ademoye, Falz, Lateef Adedimeji, Sola Sobowale and Mr P. Other skit makers like Oga Sabinus (Mr Funny), KieKie, Remote and Broda Shaggi are not left out in the list of popular figures he has featured.
Also important to mention is that Mr. Macaroni has also featured the Ooni of Ife, Oba Adeyeye Enitan Ogunwusi. It's surprising but yes, he acted in one of Mr. Macaroni's skits.
15. MC Aproko
Gift Loveday Igbomgbo who is popularly known as MC Aproko is a stand-up comedian in Nigeria. MC Aproko was born in Port Harcourt, Rivers State but grew up in Nembe, Bayelsa State, his native state.
.........................
He's the governor of Bayelsa State, Douye Diri's Special Assistant on Entertainment, a position he has held since December 24, 2020.
Also, he has won some notable comedy challenges in Nigeria. For instance, on December 2 2017, MC Aproko won Maltina's organized Comedy Central 'Grab The Mic' held at Eko Convention Centre and received ₦1.5 million.
In addition, on May 6 2018, he also won the Ibile Comedy Challenge held at Eko Convention Centre. This challenge was organized by the Lagos State government and MC Aproko won a sum of ₦1 million.
Lastly and quite notable, on December 20, 2020, MC Aproko won Ayo Makun's Next Naija Comedy Star and received ₦5 million and a car.
.........................
16. Frank D Don
Next on our list of the top 20 funniest comedians in Nigeria is Frank D Don.
Otoide Frank Isimhmen Chineyene popularly known in the public space as Rt. Hon. Frank D Don was born on November 16 1985. He's from Asaba, Delta State and he's currently married with children.
Frank D Don is an entertainer, comedian and also an actor. In addition, he's the Senior Special Assistant to the Governor of Delta State on Entertainment
As for his comedy career, he's been active since 2009. Basically, he started comedy from stage acting at Unity Theater Production. Later, he gained a special appearance on the Star Trek Show.
Additionally, he's shared the stage with other comedians and musicians such as Psqaure, Faze, Kcee and many others..
.........................
Has won many awards and some of them include:
Best Comedian of the Year 13 August 2009
1st ever delta State Icons (Most Outstanding Comedian of the Year) 2010
Niger Delta Award 2011 (For his Contribution to the comedy industry 2011
Delta Role Model Award (Comedian of the year 2013)
17. MC Lively
Michael Sani Amanesi whose stage name is MC Lively was born on August 14, 1992. He's a popular comedian and actor who hails from Agenebode, Edo State, Nigeria. Michael grew up in Osun State and he graduated from Obafemi Awolowo University in 2015 where he studied Law. He was also called to the bar in 2016 but has not been a practitioner because of his comedy career.
The popular MC Lively who took to comedy and acting in 2015 and has been active till now has performed with other popular comedians like Akpororo, I Go Save and many others.
.........................
18. Chief Imo
Longinus Anyaehiechukwu Anokwute whose stage name is Chief Imo is a widely known comedian, singer and actor and has been a popular face in the Nigerian entertainment industry.
Chief Imo is from Imo State in the southeastern part of Nigeria and was born on May 19, 1979.
Aside from being a comedian and an actor, he's also a businessman. He's quite popular for his comedy delivery in Igbo language. Some of Chief Imo's movies include Ndi corppers, Ako aku , Ego ego, Catechist, the ndi ukachukwu, Nku ahuhu, Akpoaza doctors, Imo onyegwu, Pour me water and Africa magic. And his songs also include:
Aham Bu Chineye
Family Praise
Onye Ngozi
Gozie Nnem
Chim Mere Ayin Ofu
Bu Dim
19. Twyse
His real name is Ereme Abraham and was born on July 28, 1992, in Ibadan although he hails from Edo State. He's not only a comedian but also an actor. Also, he's popular for acting in multiple characters in his comedy skits.
.........................
Initially, he was a student of Law but he later withdrew from his academic pursuit. He was also UK based for a while.
In addition, Twyse also sings and he records his songs when he's less busy.
20. Sydney Talker
Lastly, on our list of the top 20 funniest comedians in Nigeria, we have Sydney Talker.
Born on January 26, 1995, Sydney Talker got a part of his stage from his real name Sydney Egere. He hails from Edo State and was born in Benin.
He's a YouTuber, social media comic actor, Influencer, and content writer. For him, inspirations come from what goes on around him and as a result, he's been a known figure in the comedy space.
Conclusion: Top 20 Funniest Comedians in Nigeria
.........................
If you've been interested in knowing the funniest comedians in Nigeria, here you have the top 20 comedians in Nigeria. They are active on social media and you should follow them to enjoy what they've got to offer.