Do you need the comprehensive list of Nigeria zip codes? If yes, kindly read this article to the last minute.
The Nigeria postal code or postcode is a specific indicator or numbers that one uses to receive parcels or deliver mail, and other packages to the right destination.
So if you will be buying or making order online very soon, or if you wish to know all the Nigeria postal codes including Lagos, then read on!
Brief facts about Nigeria Zip Codes or Postcodes
Usually, whenever one is filling a job application or any form online, there's often a required field for Zip code. This is normal, for proper identification.
However, many people are used to filling +234 as their Nigeria Zip code, and this is wrong.
...........................
The +234 that many used to supply as their Nigeria zip code is the international dialing code. And it purpose is to indicate that the number is from a Nigerian user.
While Nigeria used post code, what is obtainable in some other jurisdiction is Post Code. Despite the difference in appellations, the codes serve the same purposes.
Thus, whenever you are required to fill in your zip code or postal code or postcode, you are expected to fill in any of the Nigeria zip codes to be discussed below.
Plus, these zip codes differ, each state has it own very distinct from the other. For instance; Oyo state zip code is quite different from that of Kano zip code.
On this note, you actually don't need any zip code finder to help you out. This article should come in handy.
...........................
So when anyone asks for Nigeria zip code list, what you should give is a list of all Nigeria postal codes for different states.
All Nigeria postal Codes including Lagos Postal Codes
Similarly, be informed that when you are making an order on AliExpress, or if you will be visiting any online marketplace like eBay, Amazon and the likes soon, you'll need a zip code.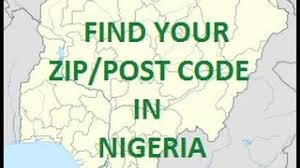 Below are, therefore, the postal code or Nigeria Zip codes that you can use for delivery in any state.
Abia Zip Code– 440001
Adamawa Zip Code – 640001
Akwa Ibom Zip Code – 520001
Anambra Zip Code – 420001
Bauchi Zip Code – 740001
Bayelsa Zip Code – 561001
...........................
Benue Zip Code – 970001
Borno Zip Code – 600001
Cross River Zip Code – 540001
Delta Zip Code – 320001
Ebonyi Zip Code – 840001
Edo Zip Code – 300001
Ekiti Zip Code – 360001
Enugu Zip Code – 400001
Gombe Zip Code – 760001
Imo Zip Code – 460001
Jigawa Zip Code – 720001
Kaduna Zip Code – 700001
Kano Zip Code – 800001
Katsina Zip Code – 820001
Kebbi Zip Code – 860001
Kogi Zip Code – 260001
Kwara Zip Code – 240001
Lagos mainland Zip Code — 100001
Lagos Island Zip Code — 101001
Nasarawa Zip Code – 962001
Niger Zip Code – 920001
Ogun Zip Code – 110001
Ondo Zip Code – 340001
Osun Zip Code – 230001
...........................
Oyo Zip Code – 200001
Plateau Zip Code – 930001
Rivers Zip Code – 500001
Sokoto Zip Code – 840001
Taraba Zip Code – 660001
Yobe Zip Code – 320001
Zamfara Zip Code – 860001
Analysis of the Nigeria Zip Codes
From the foregoing, it's important you take note of the following.
The ZIP code means Zone Improvement Plancode. Being recognized Nigeria post codes, it comprises of 6-digit distinct numbers.
The first three numbers stand for the regional group of numbers — i.e. the outgoing districts sorting.
While the last three digits represent the delivery location i.e. the urban area or the targeted post office.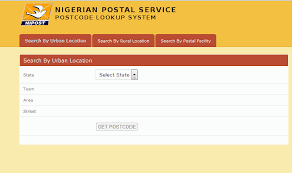 Equally, it is very important we state that you must exercise careful while filling the postcode. If you choose or write the wrong Zip code, you may encounter delivery delays.
...........................
Also, unlike what is obtainable in some countries, the Nigeria postal/zip codes don't contains alphabets. They only consist of 6 digits, regardless of the region.
More so, the NIPOST group the country into 9 different regions, and it is each region that determine the first three digit of the six digit-code.
The last three digits code at the end of the postcode is often determined by the local post office.
Let's take for instance now; the postal code of Lagos State is 100001: where 100 being the first 3 digits stand for the state.
And the last three digits 001 represent the head department in every region. That is, every state has a head post office with other subsidiaries.
As such, if you intend to send a package, to a particular post office other than the head office, i.e. to another subsidiary department in that locality, you will have to find the necessary combination of the department.
...........................
The Six Geopolitical Zones and Their Postal Code
There are six Geopolitical Zones in Nigeria and each zone has up to six or seven states under it. Meaning the first 3 digits-code of these states will be similar.
North Central
The North Central zone is equally known as the middle belt, and it consists of mainly the Tivs ethnic group. The state under this zone includes:
Abuja ( F.C.T )
Benue State
Kogi State
Kwara State
Nassarawa State
Niger State
Plateau State
North East
The North East region includes
Adamawa State
Bauchi State
Borno State
Gombe State
Taraba State
Yobe State
North West
People in this region are usually found at the far north of the country. The states include:
...........................
Jigawa State
Kaduna State
Kano State
Katsina State
Kebbi State
Sokoto State
Zamfara State
South East
The inhabitants of this area are majorly the Ibos.
Abia State
Anambra State
Ebonyi State
Enugu State
Imo State
South South
Akwa Ibom State
Bayelsa State
Cross River State
Delta State
Edo State
Rivers State
South West
The last geopolitical zone on this list is the South West which is dominated by the Yorubas. There are six states here and they include;
Ekiti State
Lagos State
Ogun State
Ondo State
Osun State
Oyo State
Conclusion
The list of Nigeria Zip codes is quite important, but yet you are not obliged to know them all by heart. Knowing that of your home state off hand suffices.
...........................
Besides, coming down to Atlanticride means you trust us and our info, as such you can always come back, when necessary, for further information.